I know it is not winter yet and the last thing we want to think about is that season, BUT, it will be here sooner than you think and it is time to get prepared! This post will share with you the 5 Tips On Saving Heating Bills This Winter. With the cost of energy rising, it is going to be essential for us to save where we can this winter. Luckily for us, there are ways that we can reduce heat loss and work on keeping our homes warm and cozy in the colder months, from making sure your heating system is working efficiently, to sealing your windows and getting rid of any drafts.
If you're thinking about adding to your home or renewing your heating for a more modern option, you could choose designer radiators that look the part but can also heat your home effectively with ease.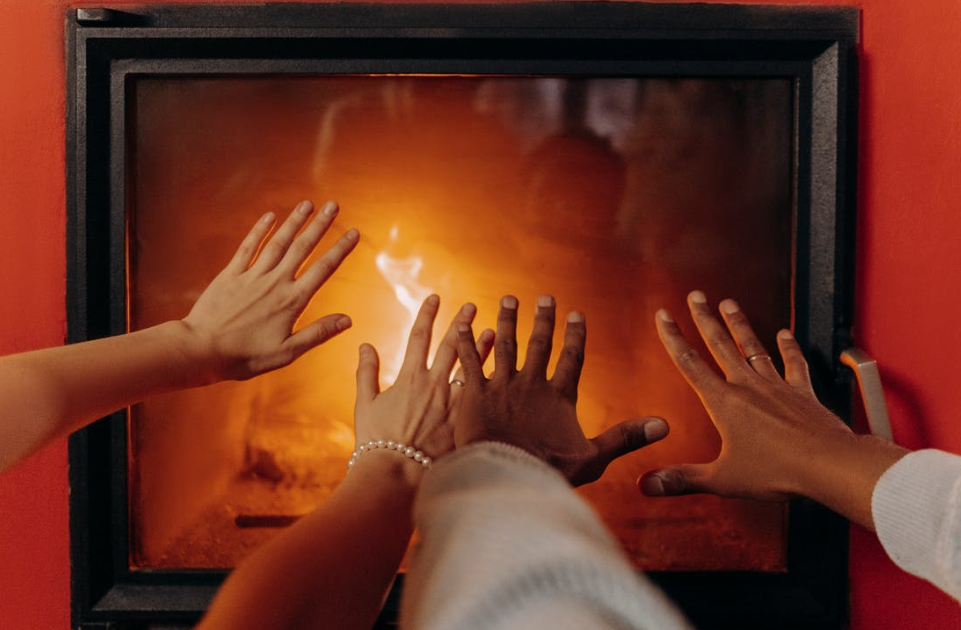 5 Tips On Saving Heating Bills This Winter
Clean your radiator system
You may not realize it, but you should be feeling your radiators every so often to check that they are heating up as they should. If there is a blockage in the system, which can be caused by sludge, it can result in your radiator developing cold spots. This means that your heating will be less efficient and may result in you turning your heating up to feel the benefits – therefore using more energy. Check for cold spots regularly so you can rely on your heating when you need it most, it is also good for the life of your boiler and general central heating system.
Thermostats and programmers are useful tools when it comes to saving money on your heating bills. These controls allow you to set your heating to a timer so it can turn on to different temperatures for different times of the day. It means you don't have to think about turning your heating off manually, which is handy if you forget or you're running late. This means you run less of a risk of wasting energy by heating an empty house or leaving the heating running during the night when you don't really need it.
Your windows are a major cause of heat loss in your home. Investing in double glazing should help with this, but if you're still feeling a draft, there are ways that you can help to keep the warmth in your home. You should make sure that your windows are sealed into their frames correctly, and efficiently to prevent any cold from seeping through the cracks. You can do this by using sealant or foam to keep your home toasty, so you don't have to rack up your energy bills trying to warm a room that is prone to cool drafts.
Check thermostat temperatures
The higher the thermostat temperature, the higher the energy bill, and the more money you'll spend. Your heating bill could increase by around 10% if you turn your heating up by as little as one degree! Turning the thermostat down can reduce your monthly payments as well as your carbon footprint. A few tips when it comes to your thermostat working correctly are making sure that it is not being blocked by curtains or furniture, it must always have a free flow of air to work correctly. You should also install your thermostat in a room that you use most frequently.
This is one of the easiest ways to save on your heating bills. If your house is filled with warming materials, you're likely to feel warmer when it's cold out. For example, thick curtains can keep the heat in and the cold air out. Flannel bed sheets can keep you toasty, so you don't need to heat your home throughout the night. If you have wood or tiled floors, adding rugs can help the room feel cozier, and blankets on your sofa are great for curling up and relaxing on a dark winter night. If it's a sunny day, open the curtains and let the light flood your home for an extra bit of warmth without having to turn up your thermostat.
I hope these 5 Tips On Saving Heating Bills This Winter have helped you in some way. If you have any tips you would like to share, please leave me a comment below! Thank you!