This post will give you helpful tips on the 7 Ways to Rejuvenate Your Face. Just as our bodies need periodic tune-ups, so do our faces. With the hustle and bustle of everyday life, it's easy to let our skincare routines slide.
However, taking the time to give our faces a little extra attention can make a big difference in how we look and feel. With the right products and treatments, you can achieve a more youthful appearance.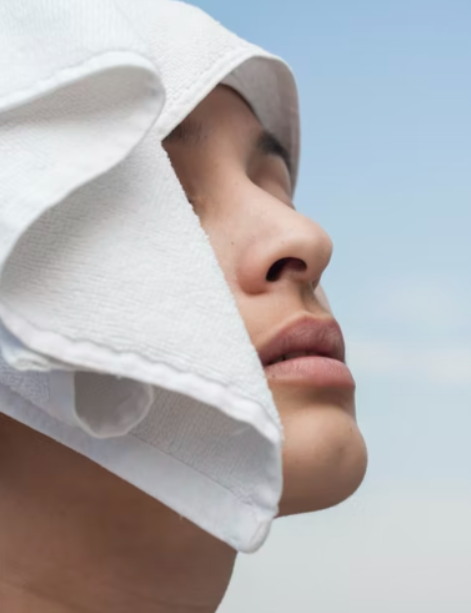 7 Ways to Rejuvenate Your Face
Here are seven simple ways to rejuvenate your face.
1) Cleanse Your Face
A good beauty routine starts with a clean slate. That means taking the time to remove all traces of makeup before you start your day. Not only does this help to keep your skin clean, but it also allows your moisturizer and other products to work better.
Use a cotton pad soaked in micellar water to gently remove your makeup. Once that's done, follow up with a gentle cleanser. This helps to remove any lingering impurities and prepares your skin for the rest of the skincare routine.
2) Glow Up With Dermal Fillers
You don't have to go under the knife to achieve a youthful appearance. With dermal fillers like Botox, you can enjoy a subtle yet noticeable transformation to your nose and overall appearance.
There are several advantages to using dermal fillers. For instance, they can help you:
Minimize facial scars

Add volume to the skin

Enhance facial contours

Fill in hollow areas under the eyes
The best part is that dermal fillers give all the benefits of a traditional rhinoplasty without any of the surgery, excessive costs, or downtime.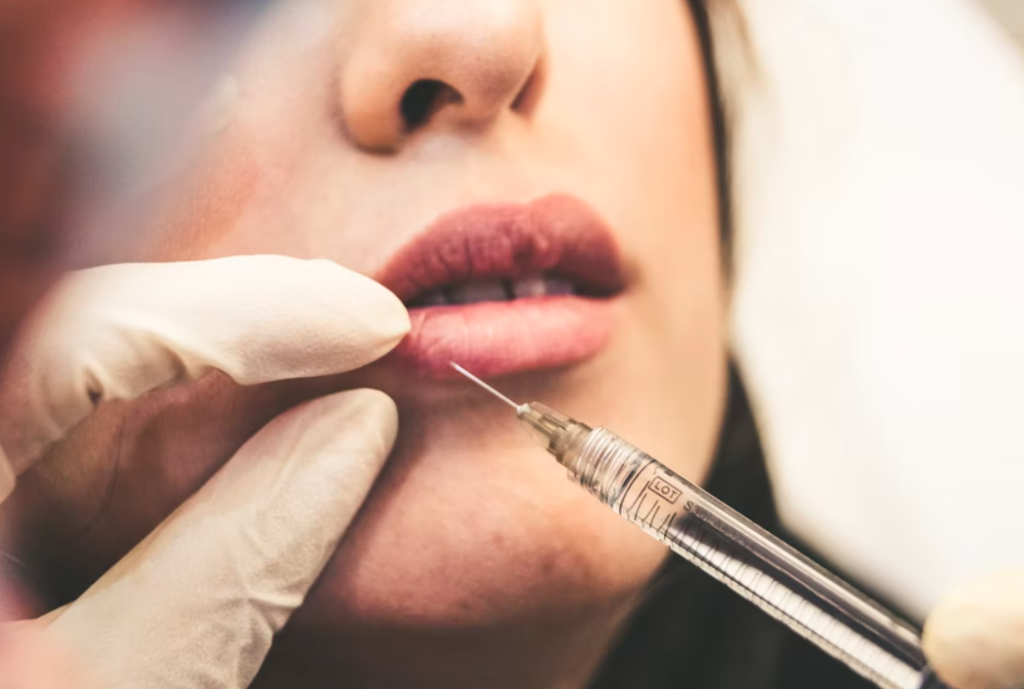 At VCI or other cosmetic clinics, you can typically find a variety of cosmetic treatment options. These treatment plans help replenish facial volume and diminish facial wrinkles and lines.
3) Don't Forget The Eye Cream
They say that the eyes are the windows to the soul. But if you're fatigued, it can be glaringly obvious to everyone around you. If your schedule forces you to stay up for long hours, eye cream can help reduce those dreaded wrinkles and dark circles.
Eye creams are usually lighter in texture than other facial moisturizers, so they're easy to apply and won't leave you feeling greasy.
Many of them are also packed with nutrients that help to nourish and revitalize tired-looking skin. While sleeping healthy hours is the best way to reduce under-eye bags, using an eye cream can help to temporarily reduce their appearance.
4) Hydrate Yourself Regularly
When you're constantly dehydrated, you run the risk of suffering signs of aging at a more rapid pace than usual. This means that blemishes like scars, soft lines, and wrinkles can gradually appear and become permanent fixtures on your face.
On the other hand, drinking plenty of water helps to flush out toxins and keep your skin cells plump and hydrated. It also helps your skin retain its elasticity well into your later years. It's also one of the best natural remedies for skin diseases like eczema and psoriasis.
In addition to drinking water, you can use a hydrating face mask or serum to help lock in moisture. Topical serum or oil-based products can also do wonders for your skin, especially if your living space is low in humidity.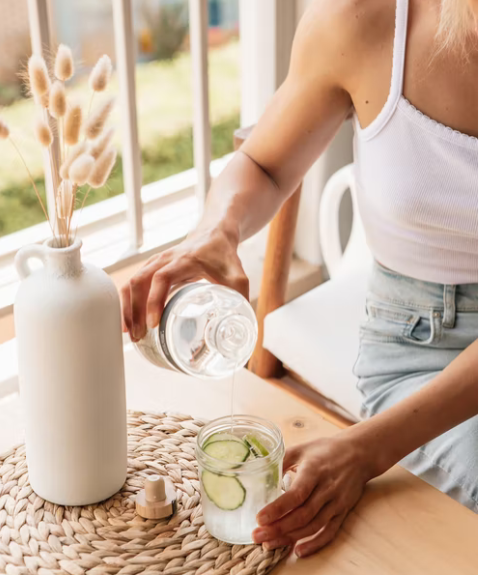 5) Moisturise Twice A Day
When you step out of the shower, your skin's natural oils have most likely been thoroughly washed away. This can lead to dry and dull skin. That's why it's important to replenish them with a good moisturizer to lock in the moisture.
To help keep your skin young and radiant, moisturize twice a day. This will help to keep your skin hydrated by drawing water into the skin cells, helping it achieve a plumper appearance.
Here's another beauty tip. Be sure to exfoliate your face regularly to remove dead skin cells and promote cell turnover. You may do this by using a facial scrub or brush designed for this purpose. Just be gentle so you don't accidentally damage your skin.
6) Use Retinol Products
Retinol is a type of vitamin A that helps encourage cell turnover, resulting in smoother and brighter skin. It also lessens the presence of fine lines, dark spots, and wrinkles by stimulating the creation of new blood vessels and collagen in parts of the skin.
Retinol can be found in many over-the-counter beauty products, from face creams to serums. When used regularly, retinol products can be one of the best anti-aging ingredients out there.
If it's your first time using retinol, stick with lower concentrations. Higher levels of retinol may be affected by your skin's sensitivity, leading to dryness and peeling.
7) Apply Sunscreen Daily
Lastly, don't forget to apply sunscreen every day, even when you're indoors. Aside from the sun's UV waves causing health conditions like skin cancer, it can also lead to premature wrinkles and dark spots.
Sunscreen helps shield the skin from UV damage, keeping it healthy and youthful. In addition, sunscreen can also prevent moisture loss, helping to keep the skin hydrated and supple. Most dermatologists recommend using sunscreen with an SPF of 30 or higher.
How did you like my post about the 7 Ways to Rejuvenate Your Face? Do you have anything to add? If so, please leave me a comment below! Thank you!