CONGRATS TO
Marci #991!
*product received

Summertime, many people have vegetable gardens or flower gardens and I am sure you want to keep them all well watered and the soil at its best, right?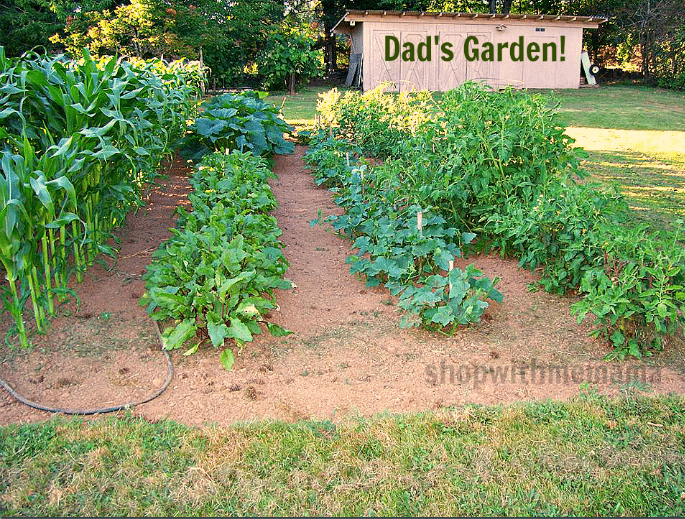 My dad has a HUGE garden every year and this year is it is just flourishing!! He always takes the time to till the soil, weed, water and maintain all the yummy things growing, to ensure that tons of veggies are produced and edible! And man, the veggies he grows are GOOD! Nothing like a sun ripened fresh tomato, YUM!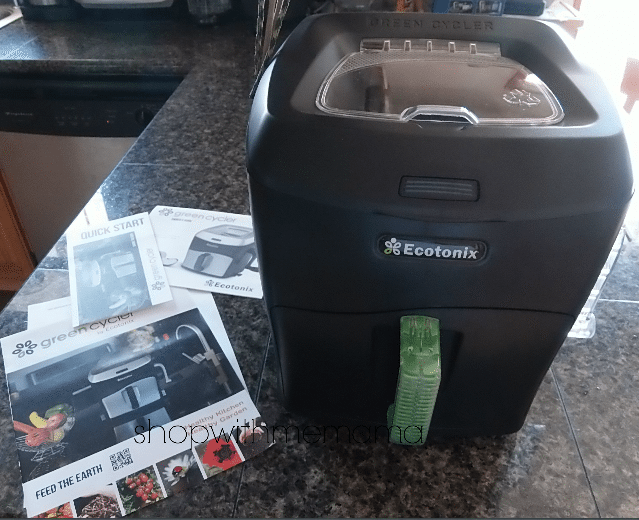 Since my dad has the big garden and I do not, I let me dad review the GreenCycler countertop food scrap shredder and recycling system. So far, he thinks this is pretty amazing!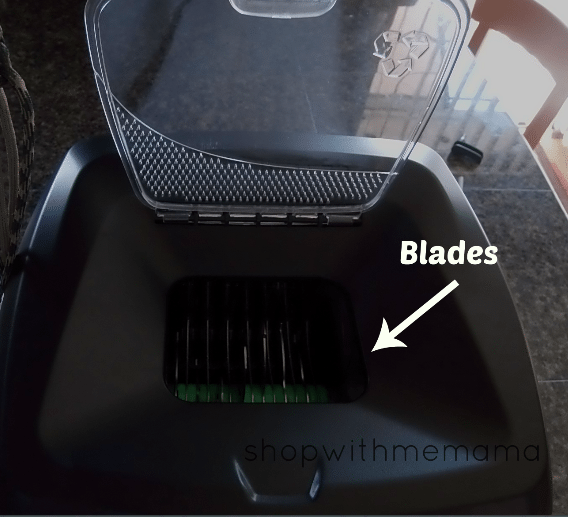 He always saves the scraps of food and keeps it all in a big bowl by his sink. But, fruit flies and annoying flies find it very quickly, making this a not so good routine! He had to find another way to save his scraps for his garden. Now that he has the GreenCycler he can do this easier and less messier!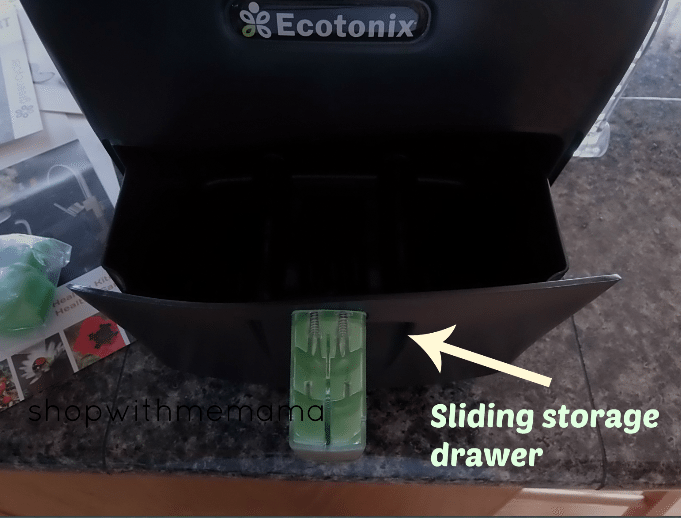 The GreenCycler was designed for environmentally conscious consumers. This appliance makes food scrap rescue easy, clean, hassle-free and stylish while speeding the organics recovery cycle. GreenCycler is the ideal product for those that are looking for a clean and easy way to pre-compost left over food for their garden or green bin.
My dad received the GreenCycler in Crystal and Lime Green. It is a countertop composter and it suctions to your countertop easily, so it does not move around. It stays put and does not move! Love how strong that suction is!
My dad was unsure about all the blades, inside of this machine. He thought that it would not be able to be easily cleaned and that the blades would need to be cleaned, every time he used this machine. He did not like the idea of having to clean it constantly. He ended up using it several times and only washed it once a week. That worked well for him and it is dishwasher safe, so he really like that. The blades do need to be soaked a bit before putting into the dishwasher, if you chose to wash them once a week, but other than that, my dad found the blades to be cleaned easily, which he was thankful for.
My dad also says it holds just enough stuff in it, to make it worth his while. He is happy with the quality of this composter and that it does such a good job!
Green Cycler features:
Sleek profile and smart, upscale styling
Self-contained, stainless-steel blade cartridge system snaps in and out for quick clean-up
Hand-operated, dual-direction grinding action ensures optimal shredding results
Fully removable lid features a clear viewing window that gives you a birds-eye view of the shredding action
Lever-activated, industrial-strength suction cups keep Green Cycler anchored while you shred
Micro-vented throughout to help reduce odor-causing bacteria & promote quick decomposition
Designed for easy clean-up. All components dishwasher safe
Inner-compartment holds optional odor and pest repellent filters
On the counter: designed to fit neatly against your backsplash and under upper cabinets
Under the counter: perfectly sized to be tucked out of site under the sink or in a cabinet
Innovative EcoDrawer
Sliding storage drawer's comfort-grip handle and pour-spout feature make it easy to carry and simple to empty and clean
EcoDrawer's air-flow-wave design optimizes circulation and aerobic decomposition
Built-in retainers securely hold optional compostable liners or bags
Buy
You can purchase the GreenCycler in Crystal and Lime Green online at http://www.thegreencycler.com. It retails for $99.99!
Win
One person will win the GreenCycler in Crystal and Lime Green!
How?
Easy! Just use the Rafflecopter form below!