*This post includes my affiliate links.
Need A New Camera? Check Out These Camera Deals! I finally got myself a new (well, new to me!), camera! I am so excited and am learning more about how to use my camera every day! Nowadays, cameras are not so easy to use! With so many features, it takes a bit to get it all down.
Fall is in full swing! That means crisp air, pumpkins, hoodies, and everything that makes you feel cozy. This time of year also brings autumn leaves. Besides pumpkin spice, the gorgeous hues of red, gold, and brown have to be the best part of fall. It's hard to not be inspired by the world around you this season. Not to worry, RitzCamera.com has the best equipment to capture the scenery.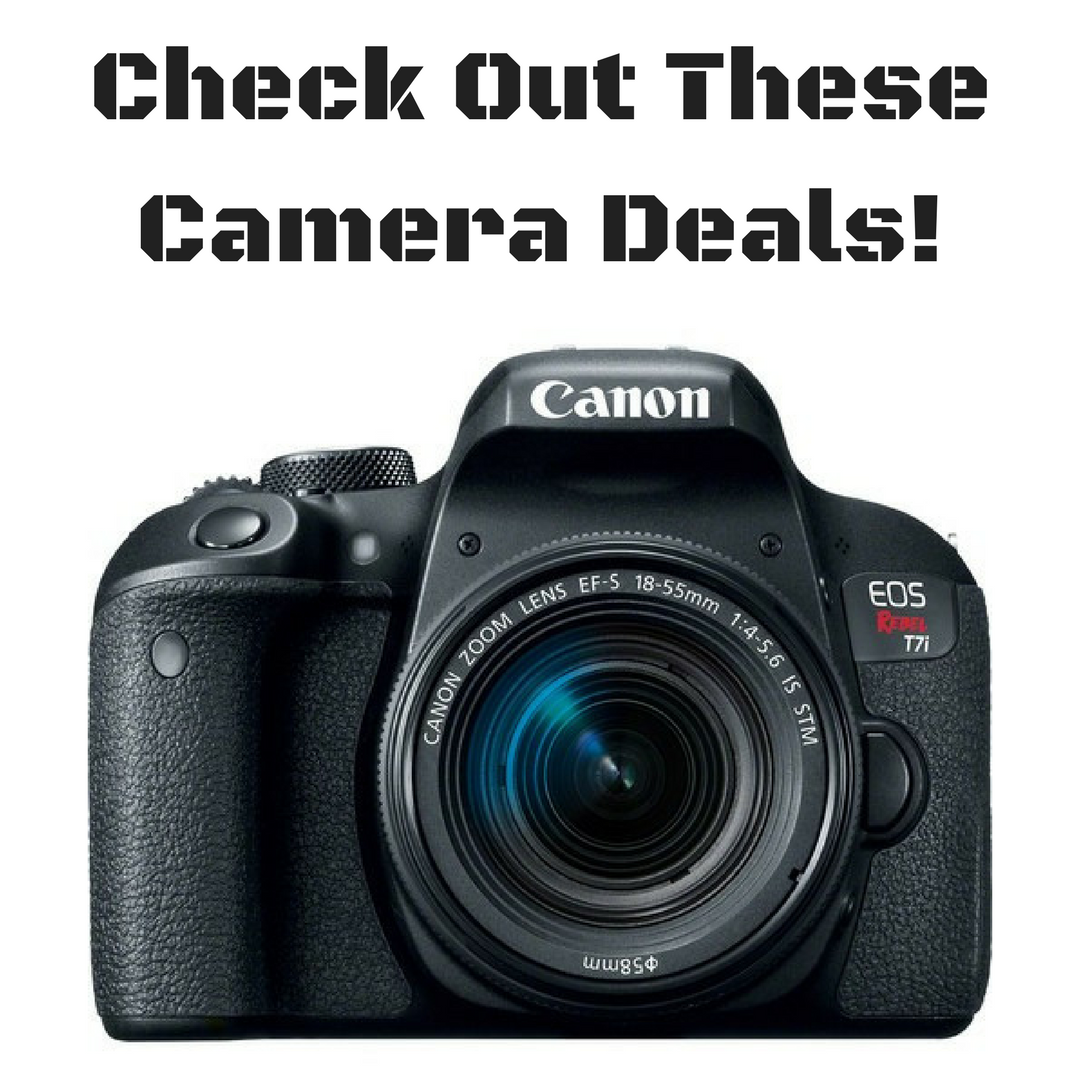 Need A New Camera? Check Out These Camera Deals!
Be able to shoot vast landscapes and details of surrounding foliage with one lens – using the Tamron 18-400mm F/3.5-6.3 Di II VC HLD for both a Nikon and Canon. Both are available now at a great price of $649. If you're looking for Tamron's latest high-performance fast zoom, check out the Tamron SP 24-70mm F/2.8 Di VC USD G2. This top-level image quality lens is also available for both Nikon and Canon, for $1,199. Fall has never looked more beautiful than through these lenses.
For those Instagram-worthy shots of autumn leaves littering the ground of a forest or sipping a latte in your favorite hoodie, the Sigma 50mm F/1.4 DG HSM ART Lens is the answer. This top-quality standard lens can be used with either your Nikon camera or Canon for $949. RitzCamera.com also has the Sigma 14mm F/1.8 DG HSM Art on their site for both Nikon and Canon. This lens is the world's first 1.8 prime lens at the 14mm focal length. At $1,599, deliver new dimension and create stunning imagery this season.
Last, but not least, check out the Rokinon 12mm F2.0 Ultra Wide Angle Lens For Sony E-Mount (Black) for $399. This affordable, wide angle lens works wonderfully in low light and is great for architecture. Perfect for that city walk on a cool, overcast day.
I promise you won't be disappointed with the fall memories you capture thanks to Ritz Camera. Just don't delay, it'll be winter before you know it.