*This post is brought to you by Swapdom. Opinions are mine!

Swapdom: Swap Clothes, Toys, Gear And More!
I am sure we have all swapped clothes, toys and baby gear with friends. I know I have. I really enjoy swapping items with friends. It is like getting something 'new' for me or the kids without having to pay an arm and a leg for it.
There is this place online called Swapdom, that has the same idea, but you can swap with strangers 😉 I recently put up three items on the site, in hopes of scoring a new shirt, toy for my kids or baby gear for my little one. So, I am excited to see if there will be any 'bites' so I can start swapping!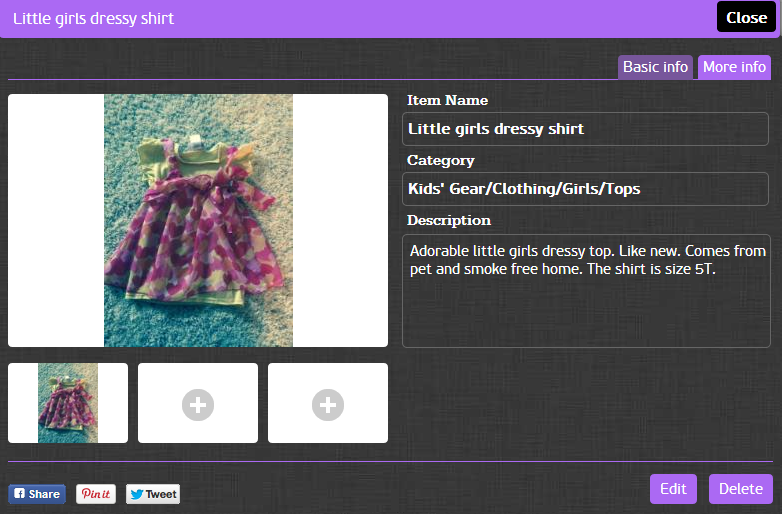 I posted a cute zip down sweater that I have never worn. I posted a cute little girl shirt and a fun necklace for mom! So, we shall see if anyone wants to swap or trade!
What is Swapdom??
Swapdom is a place to trade the clothes your little ones have outgrown, the toys they don't play with, and the gear that's taking up space for cute kids' stuff (or cute clothes for you!) from other members of the community. It's an opportunity to clean out your closets and get great new-to-you items in a way that's fun and eco-friendly for just the cost of shipping.
Posting my items was pretty easy to do, it tells you what you need to do. Once your item is posted, you can then browse the other items on Swapdom and if you see things you are interested in, you start your swap! Easy and kind of addicting!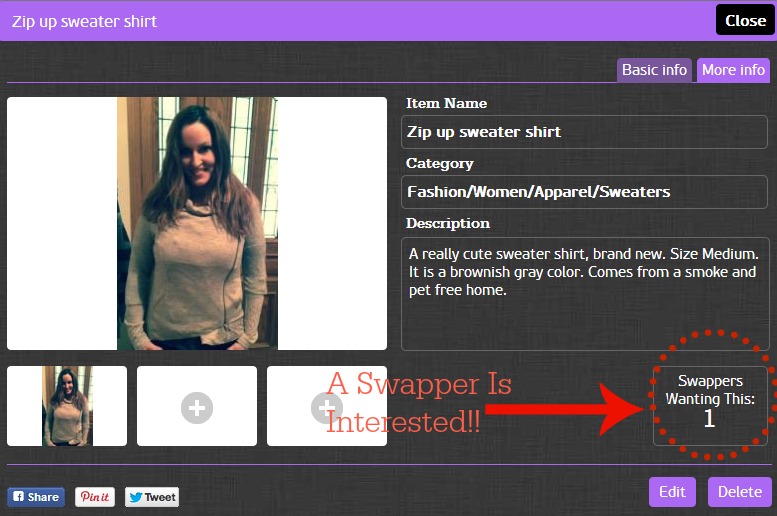 The zip down sweater I posted, someone is interested in it already 🙂 So, I have to check out what I need to do next. I am excited to find something for ME. 🙂 There is a lot of cute shirts, dresses, shoes, bags, toys, kids clothes and MORE.
So, how do YOU get started swapping? Easy! Just go to http://www.swapdom.com/, sign up for an account (takes just minutes to do) and post pictures of items you would like to swap! When you see something you are interested in, simply start the swap process! Easy peasy!
To make things easier, I have included a video below, that explains Swapdom better!