In this post, we will talk about College Fashion Essentials! With back to school and college starting soon (gulp!), it is time to start thinking about this!
Starting college fundamentally alters every student's life. Along with the excitement of meeting new people and facing academic challenges, there is the opportunity to redefine your personal style, which is always kind of fun!
Colleges provide a unique environment where wearing clothing is a means of identity and self-expression. To make the most of this chance, students can design a wardrobe that not only reflects their personalities but also accommodates their active and dynamic lifestyles.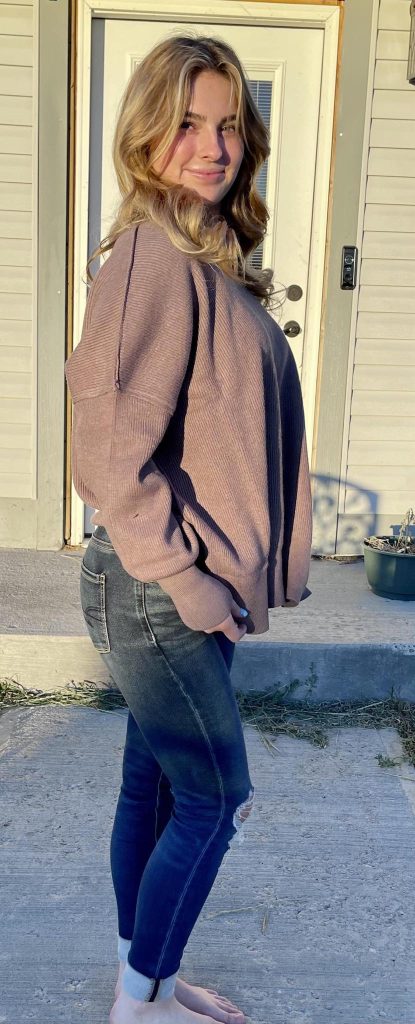 College Fashion Essentials: Must-Have Wardrobe Items for Students
Check out the College Fashion Essentials, in this article, which every college student should consider! They provide comfort, versatility, and style!
Let's get started!
Classic Denim: Timeless and Versatile
Every college student must have a pair of well-fitting jeans in their closet. Denim is timeless, versatile, and can be dressed up or down for various occasions.
Darker washes are preferable to lighter ones because they flatter more people and match both casual and semi-formal clothing.
A classic pair of jeans will keep you comfortable and stylish for any occasion, from lectures to social gatherings. If you have a lack of time to pick your style and wonder, "Who can write my essay for me on time?' find a reliable service and trust professional writers to help you meet your college deadlines.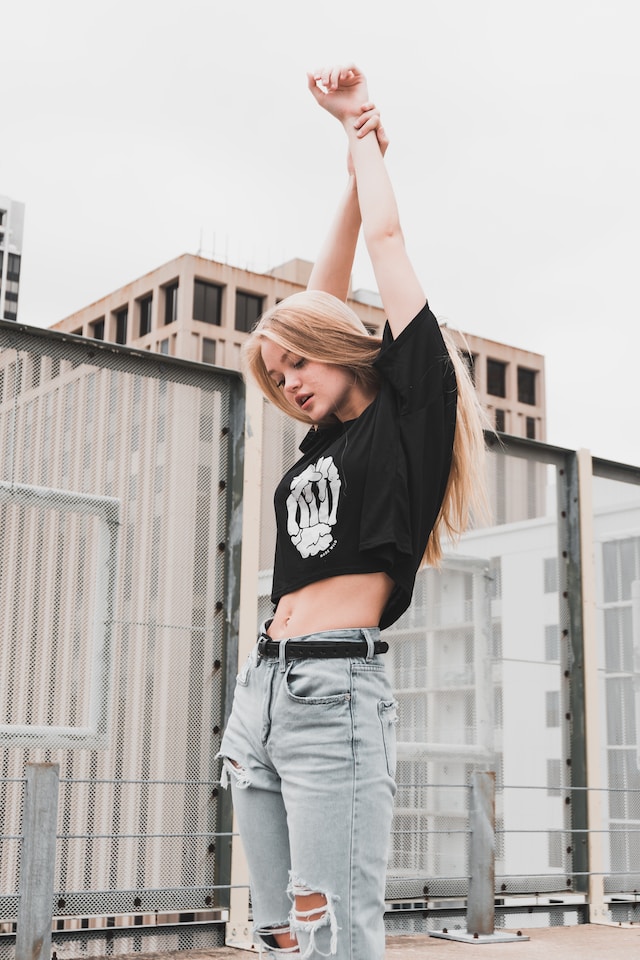 White Sneakers: Comfortable Chic
White sneakers are a timeless style that goes well with almost anything. In addition to being stylish, they are also incredibly comfortable and go with almost anything you wear.
You can rock them with jeans for a classic, chill look. Or match them with a skirt or dress for something more cute and sporty. Even joggers work well with white sneakers, giving off a relaxed, street-style vibe.
Plus, white sneakers let you show off your personality. You can choose from different brands and styles, or even design your own. My daughter personally owns 3 pairs of white sneakers from different brands!
Graphic Tees and Statement Tops: Express Yourself
College is the ideal age to experiment with and express your personal fashion sense. With graphic tees in unique patterns or statement tops with empowering phrases, you can easily upgrade your casual looks.
For added warmth and style in the colder months, wear them layered under jackets, cardigans, or flannels. To free up some of your time, make sure you use free essay examples by TopEssayWriting to write your essays to the highest standards.
Comfy Sweaters and Cardigans: Stay Warm in Style
Moving between inside and outside places can sometimes make you feel cold, especially at certain times of the year or in certain parts of your school or college campus. This can be easily tackled with the right clothing choices.
Sweaters and cardigans are a great solution. They're warm, cozy, and you can put them on over almost anything. They can be your best friends when you want to stay toasty but still look good. I probably own at least 10 different sweaters! During our long cold winters, they are my BFFs!
But how can you make sure they fit with your outfit? A good tip is to go with neutral colors. Neutral colors like gray, navy, and beige can go with almost anything else you wear.
In short, having a few cozy sweaters or cardigans in neutral colors can make dressing up easier and warmer for you when you're moving between indoor and outdoor areas. They're a smart, fashionable, and practical choice for your wardrobe!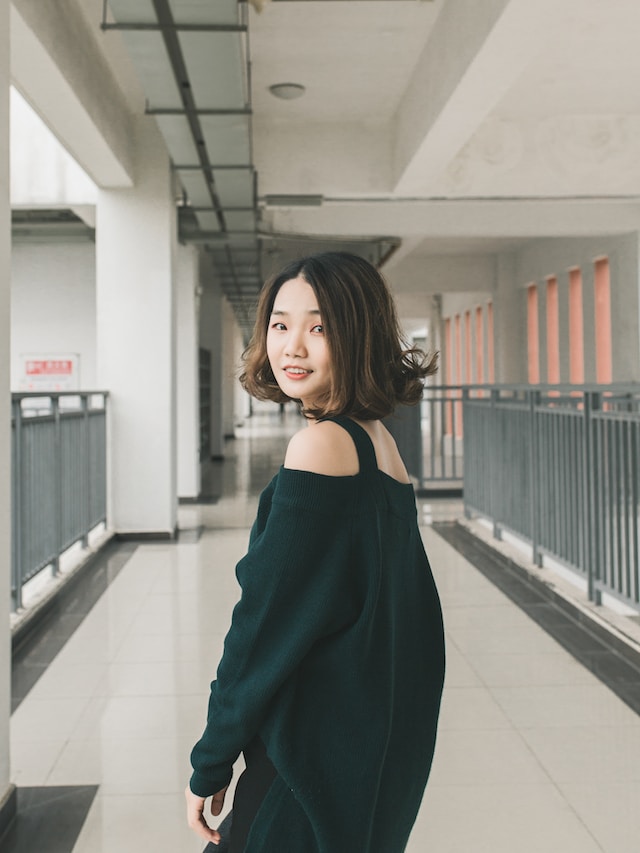 Little Black Dress (LBD): Always in Fashion
Every girl college student should consider owning a classic little black dress, often known as the LBD. In the unpredictable whirlwind of college life, the LBD serves as a fashion lifesaver for last-minute plans or unexpected college parties!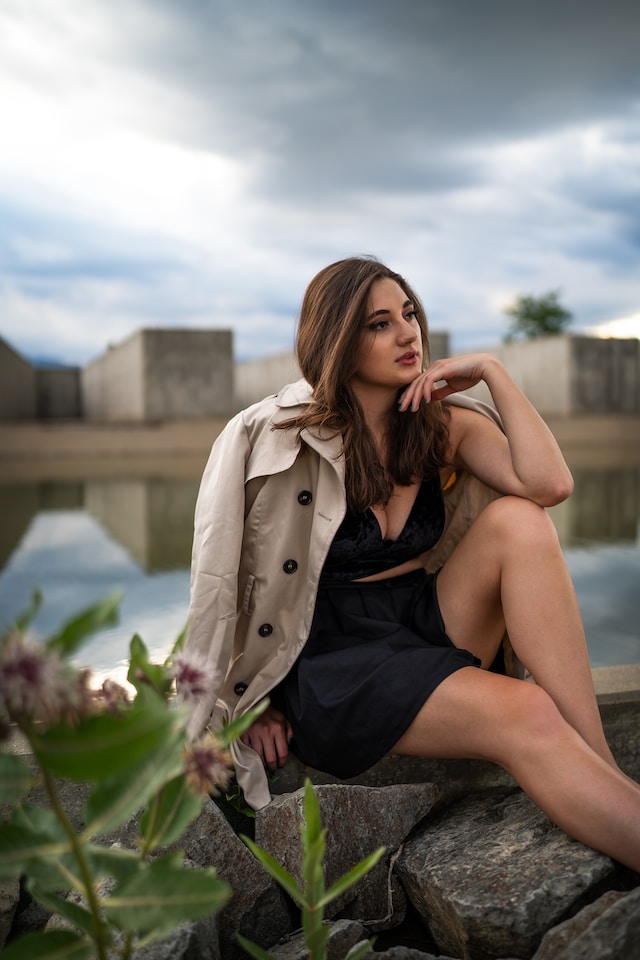 The beauty of this wardrobe staple lies in its adaptability. If you are invited to a formal event, the LBD can be easily transformed into an elegant ensemble with the addition of heels and some stylish accessories!
On the other hand, for a more relaxed outing or a casual day on campus, the LBD can be effortlessly dressed down. Pairing it with comfortable sandals or trendy sneakers (hey, this is where the white sneakers come in!!) gives it a laid-back, yet chic vibe.
In essence, the LBD is the epitome of flexibility and adaptability in a female college student's wardrobe. Its timeless appeal ensures it never goes out of style, and its versatility makes it suitable for a wide range of situations!
Backpack or Tote Bag: Style and Functionality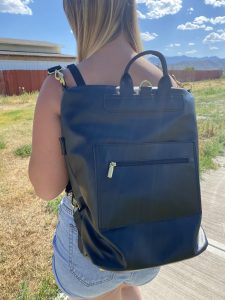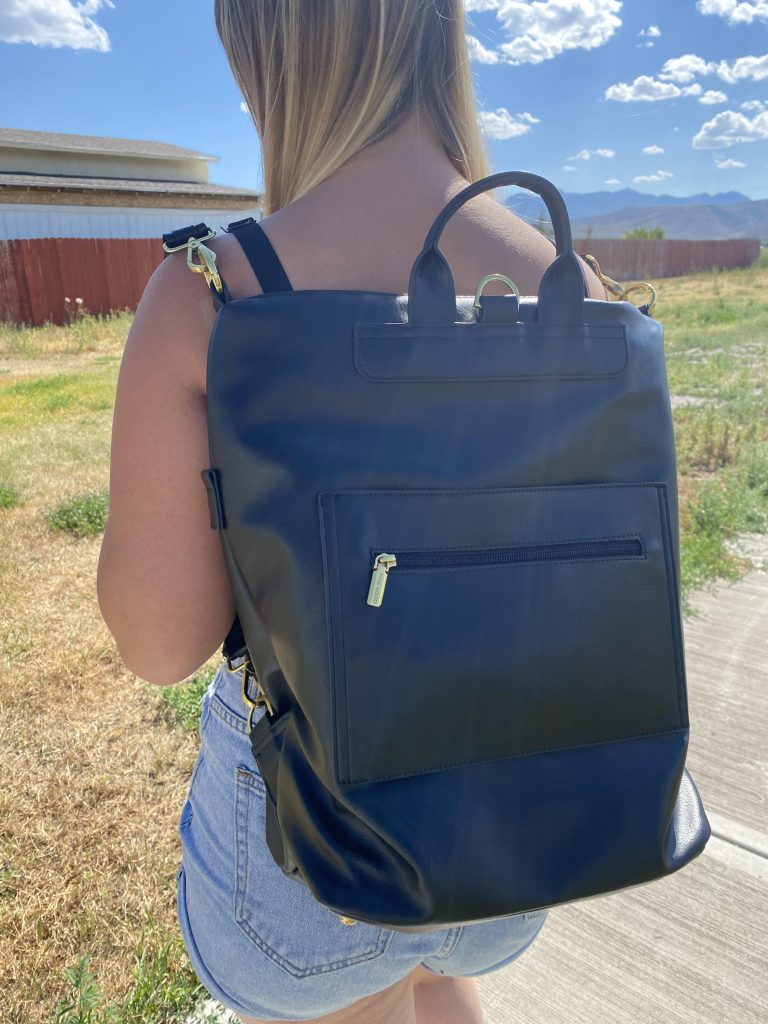 Having a stylish and dependable backpack or tote bag is crucial for any college student. It should match the rest of your outfit and have enough space to fit your textbooks, notepads, and other necessities.
The convertible backpack purse from Pixie Mood is perfect for all females because it is spacious and can be worn as a backpack OR used as a purse! Plus, it is super cute and stylish!
Select fun prints or colors that complement your personal style. To learn more about other trends, check this article to see what else you can do to make a statement with your clothing and accessories.
Flattering Leggings: Fashionable Comfort
Leggings are an essential part of college attire because of their comfort and adaptability. They can be paired with a variety of tops to create different looks to suit your style and the occasion.
For instance, pairing them with oversized sweaters or tunic tops creates a comfortable, casual look that is perfect for attending classes or studying in the library. The oversized top contrasts with the snug fit of the leggings, striking a balance that is both stylish and cozy which is perfect for fall and winter!
Leggings also fit seamlessly into the athleisure trend, combining athletic wear with leisure clothing for a sporty yet relaxed look.
They can be paired with summer tank tops, or t-shirts for a workout session or even just a casual day out in the summer sun. Throw on a stylish jacket, and your sporty look instantly becomes street-ready for an evening out with your BFFs!
Finishing Touches
As you discover your passions, interests, and personal styles during your time in college, you go through a transformation. Don't forget jewelry and cute hats! Earrings, bracelets, necklaces, etc., are the finishing touch on any outfit you wear.
I love love love this adorable and sporty hat from the Magnolia Boutique! It is comfy to wear and soft too! This vintage wash baseball cap is the perfect accessory to any college outfit you wear!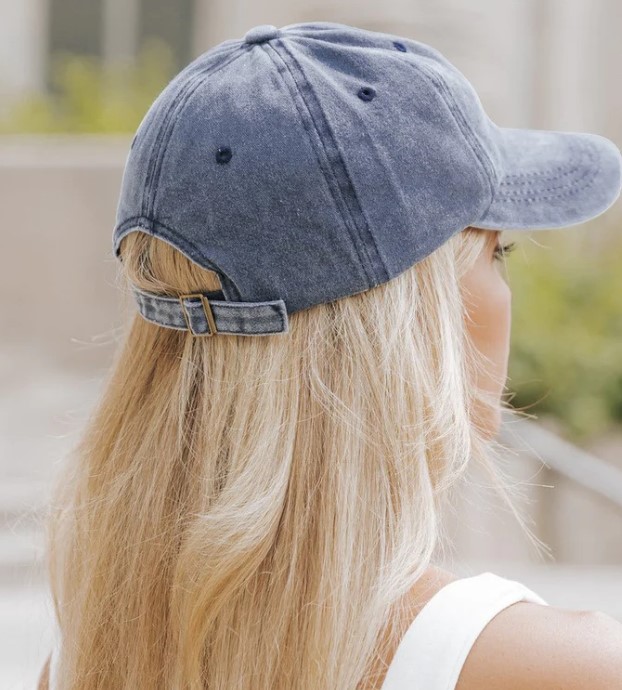 Whether you are going to an early morning class and don't want to do your hair or you are going to a game, this hat will keep you protected from the sun and keep you super stylish and sporty looking!
It comes in several different colors: black, blue, light taupe, and olive!
You can get it here!
By filling your closet with these must-have fashion necessities, you can be sure that you'll be prepared for the upcoming social and academic challenges.
Remember to consider comfort, adaptability, and personal expression when picking out your college wardrobe. If you do this, you'll look good and feel confident as you begin this fascinating new chapter in your life!
I hope my article about College Fashion Essentials inspired you! If you are a college student, what fashion accessories and clothing are a must-have for you? Let me know in the comments below!
---
PIN IT!!!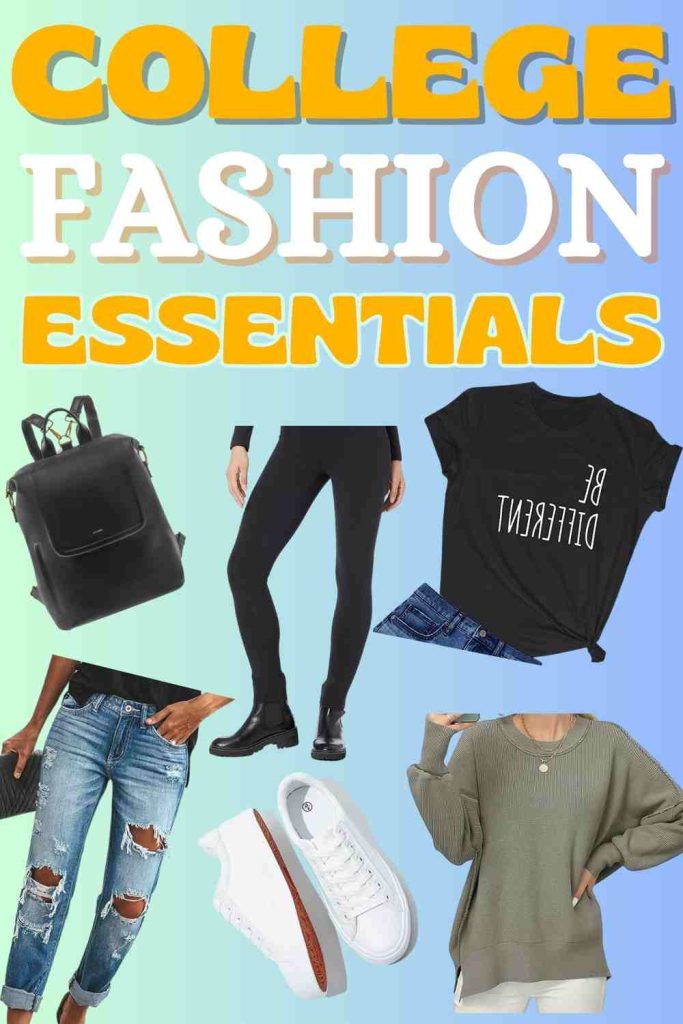 ---
***About The Author***
Allen Baez is a professional writer, influencer, and fashion commentator. Through his engaging social media presence, he shares budget-friendly, cost-saving hacks, helping fellow students make the most of their resources while staying stylish and savvy. Allen's passion for fashion and practicality has garnered him a dedicated following, inspiring young minds to embrace their individuality.