*Product was received. All opinions are mine. This post contains my Amazon affiliate links. 
Yes, I am trying to eat healthier, my whole family is. I am trying to find new ways to cook things to make them not so 'unhealthy'.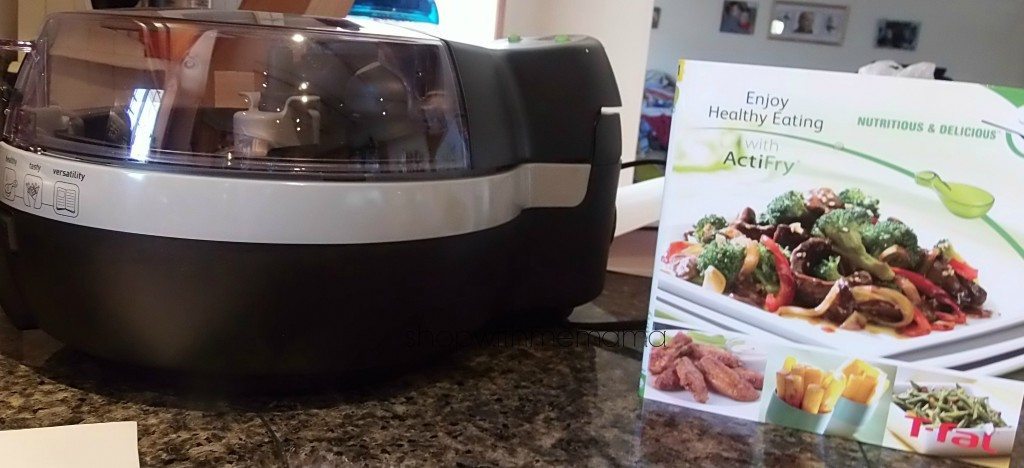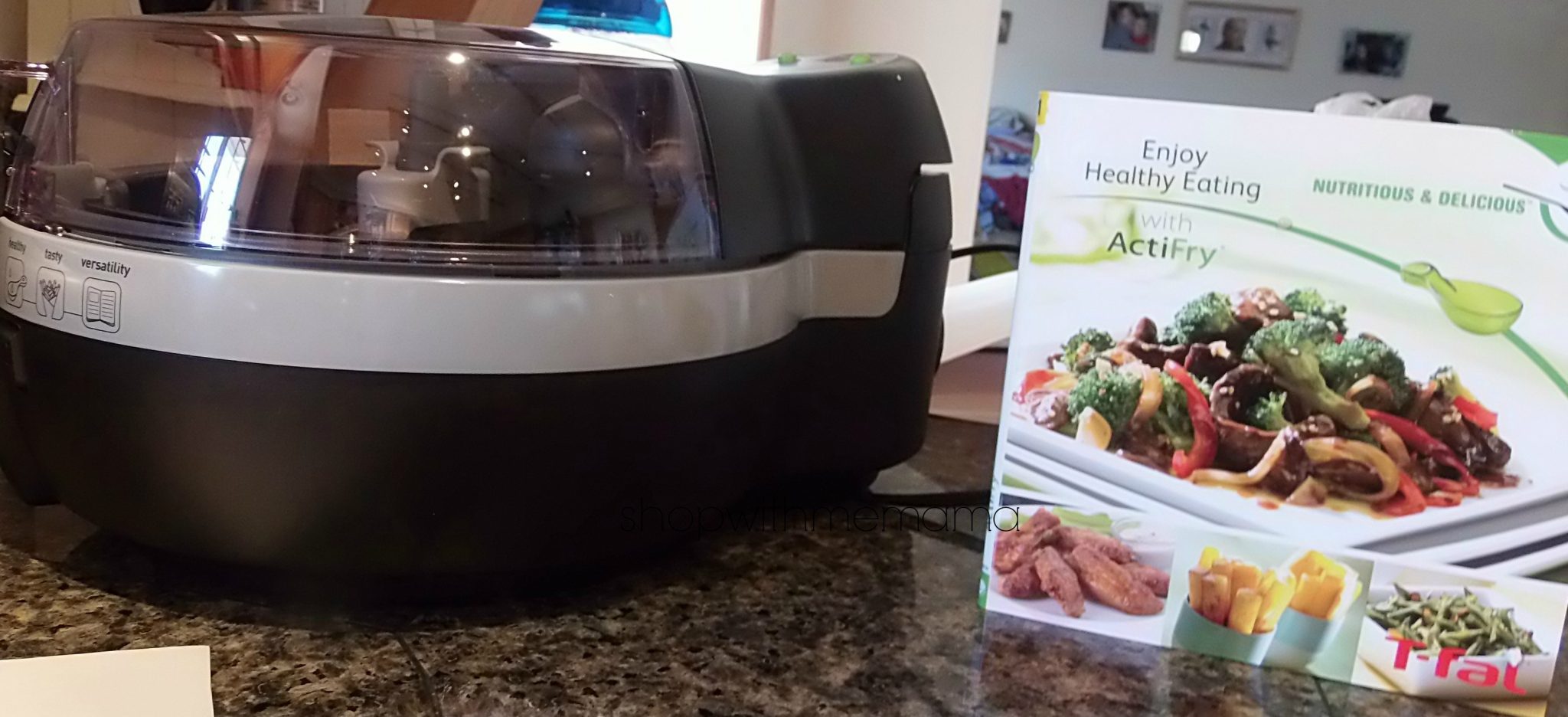 The T-fal ActiFry Low-Fat Multi-Cooker is a good way to start cooking healthier for my family. I was sent one to review and we are loving it so much!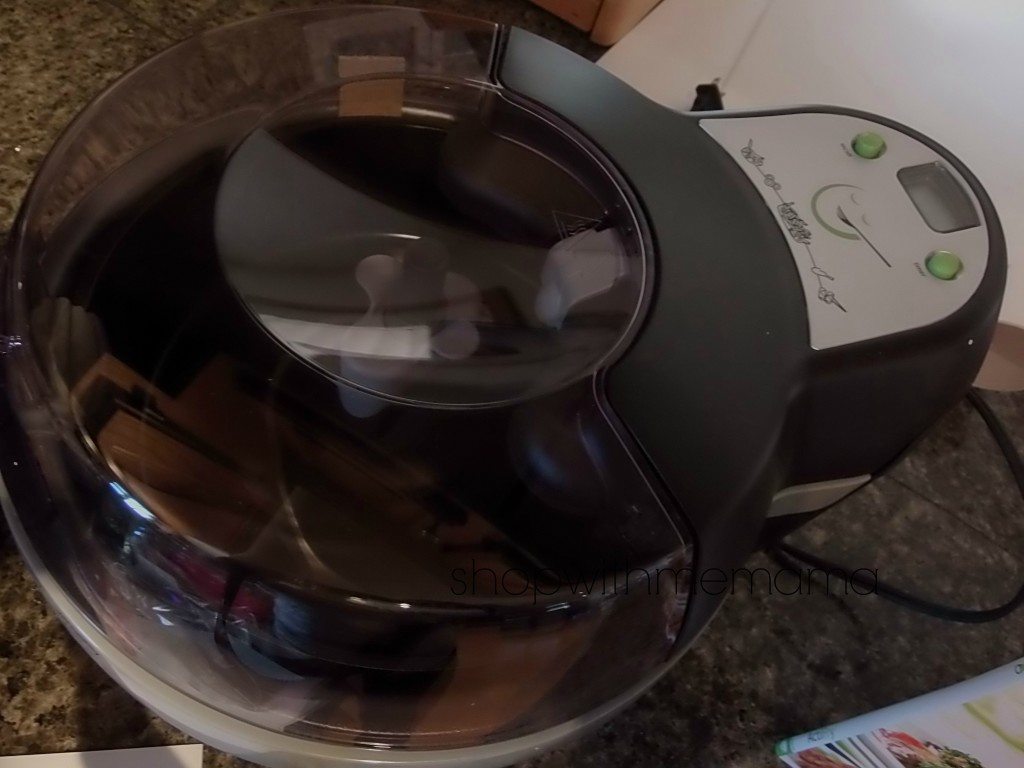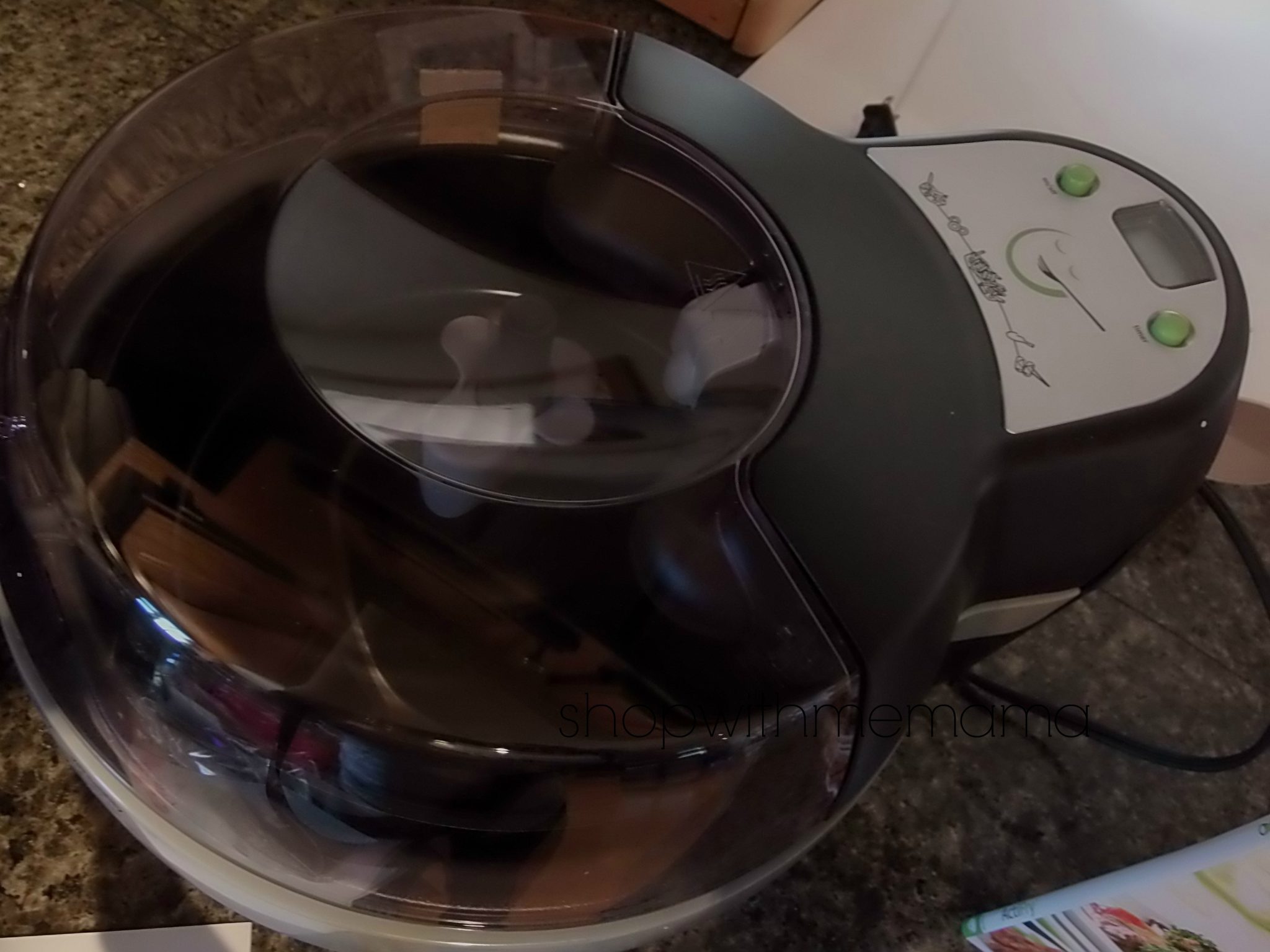 First of all, I love the sleek design of this appliance. It looks nice sitting on my countertop! Secondly, this machine can do it ALL, no lie. I LOVE how FAST and easy it is to cook with this appliance!!! Makes my life sooo much easier when it comes to mealtime at my house!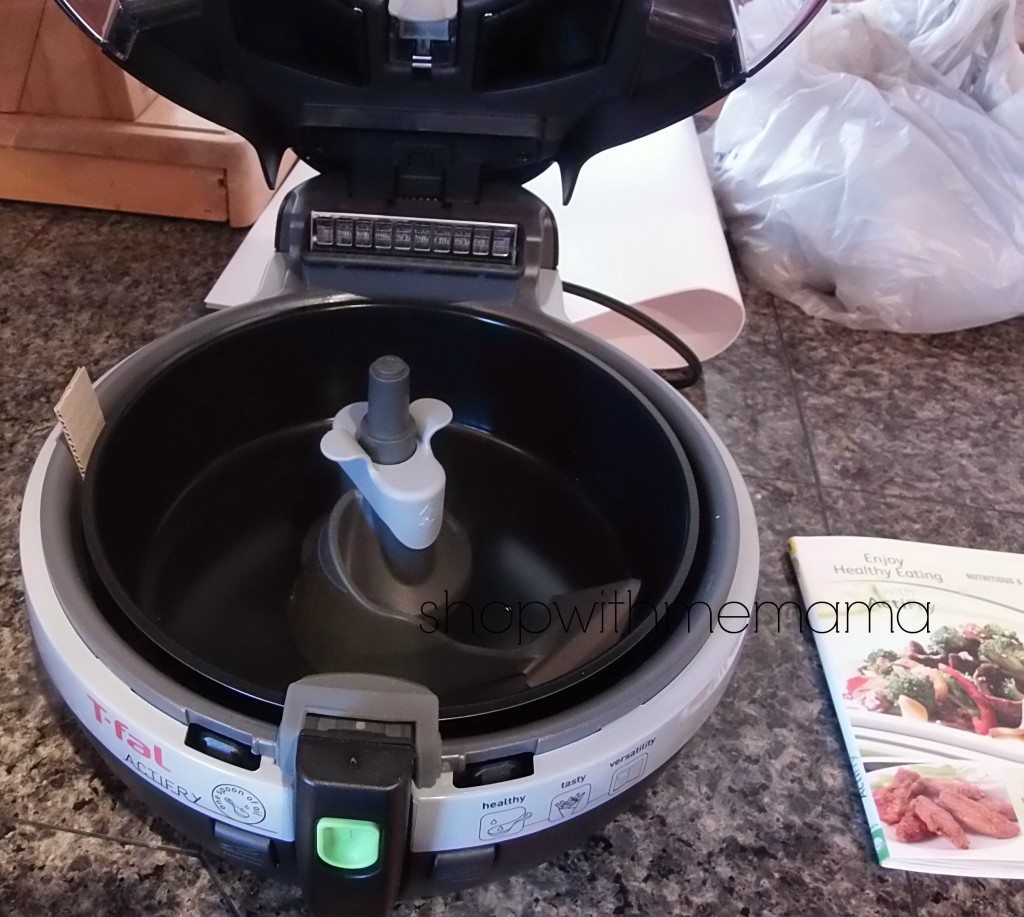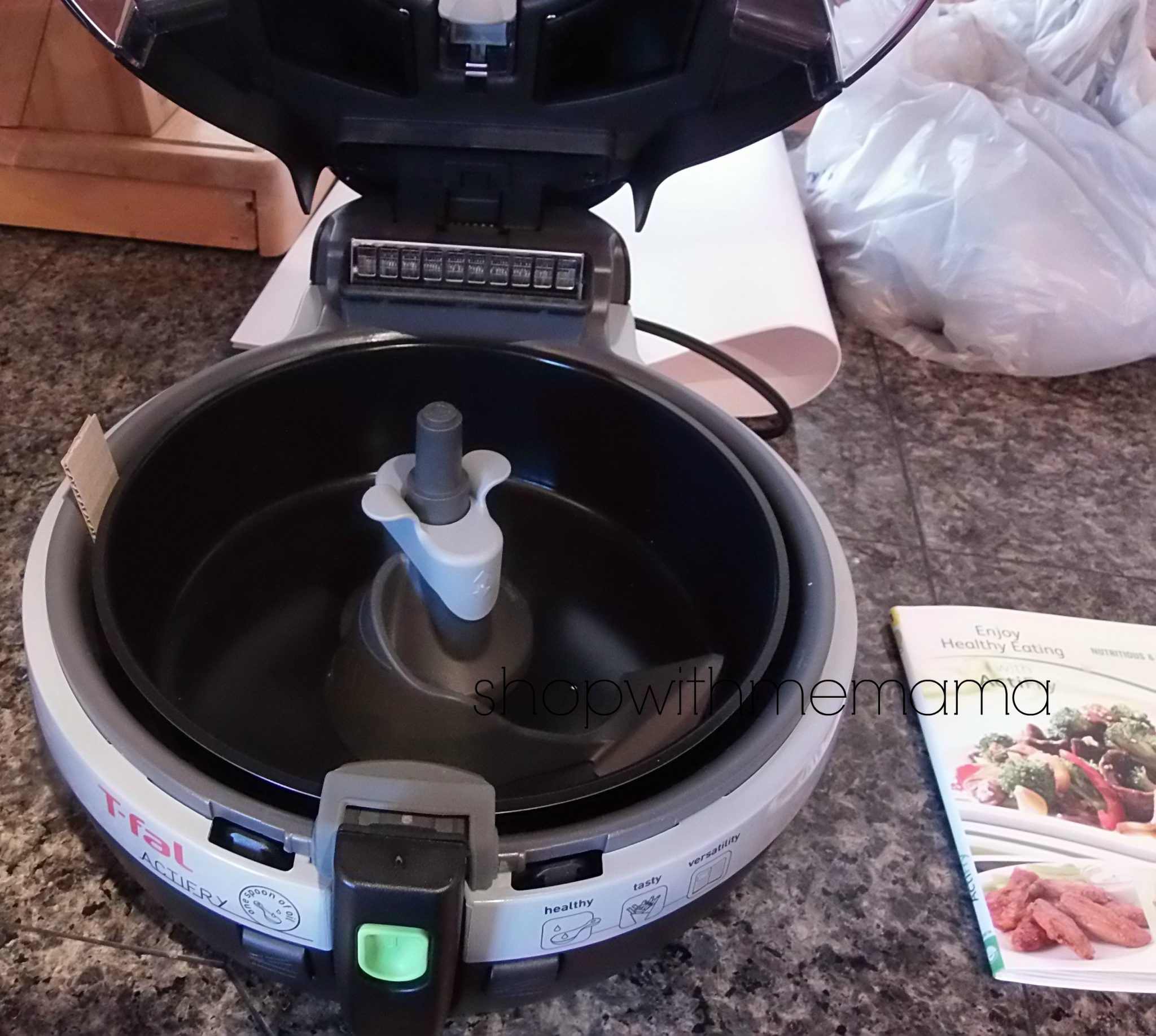 I can cook a variety of full meals easily and quickly using little-to-no oil, which is so nice! It has a VERY easy 2 button operation, see-through steam-free lid and a ceramic coated nonstick aluminum pan (which cleans soooooo easily it is crazy!) And is a dishwasher-safe lid, pan, paddle, and filter. There is absolutely NO preheating required, this has a constant cooking temperature of 338-degree F and cooks everything I have cooked in there, to perfection.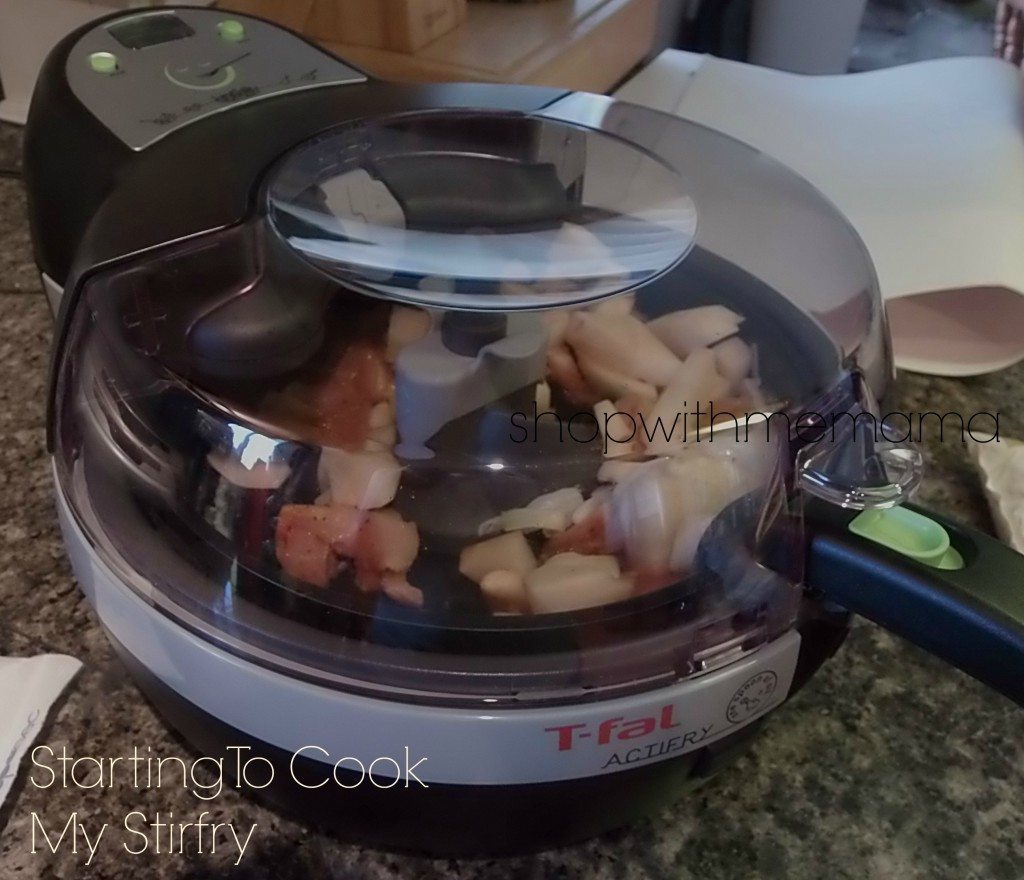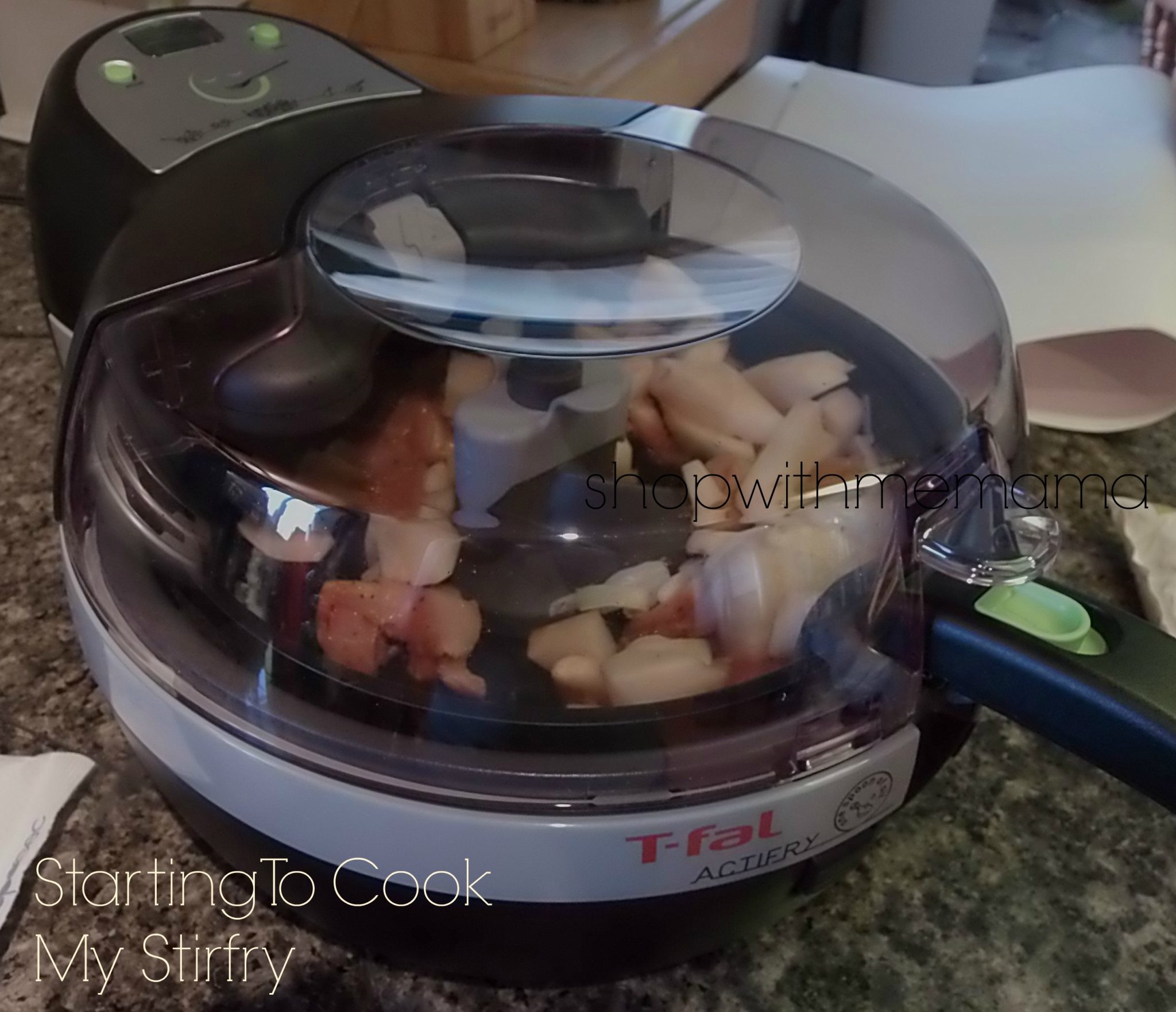 It comes with a detailed, color recipe book (38 recipes!) and measuring spoon for the oil. With the push of a button, you can also have a handle on your pan so that you can pick it up with ease. Also, the lid pops open with the push of a button. And, all you do to get it started is plug it in and press the on button. Then press the other button to however many minutes you want to cook for and you are done! Watch as the food stirs itself and cooks everything evenly and perfectly! When the timer goes off, make sure to go and check your food though, because it will NOT shut off, but keep cooking! So be sure to remember that!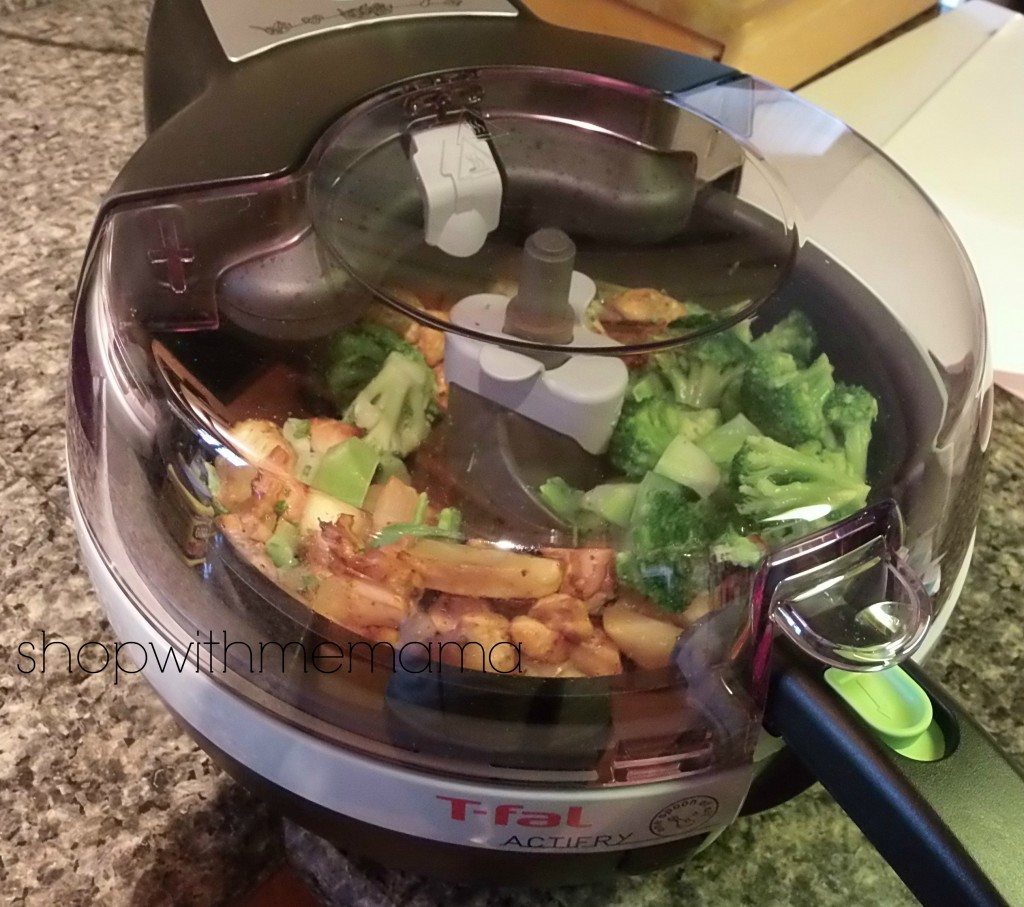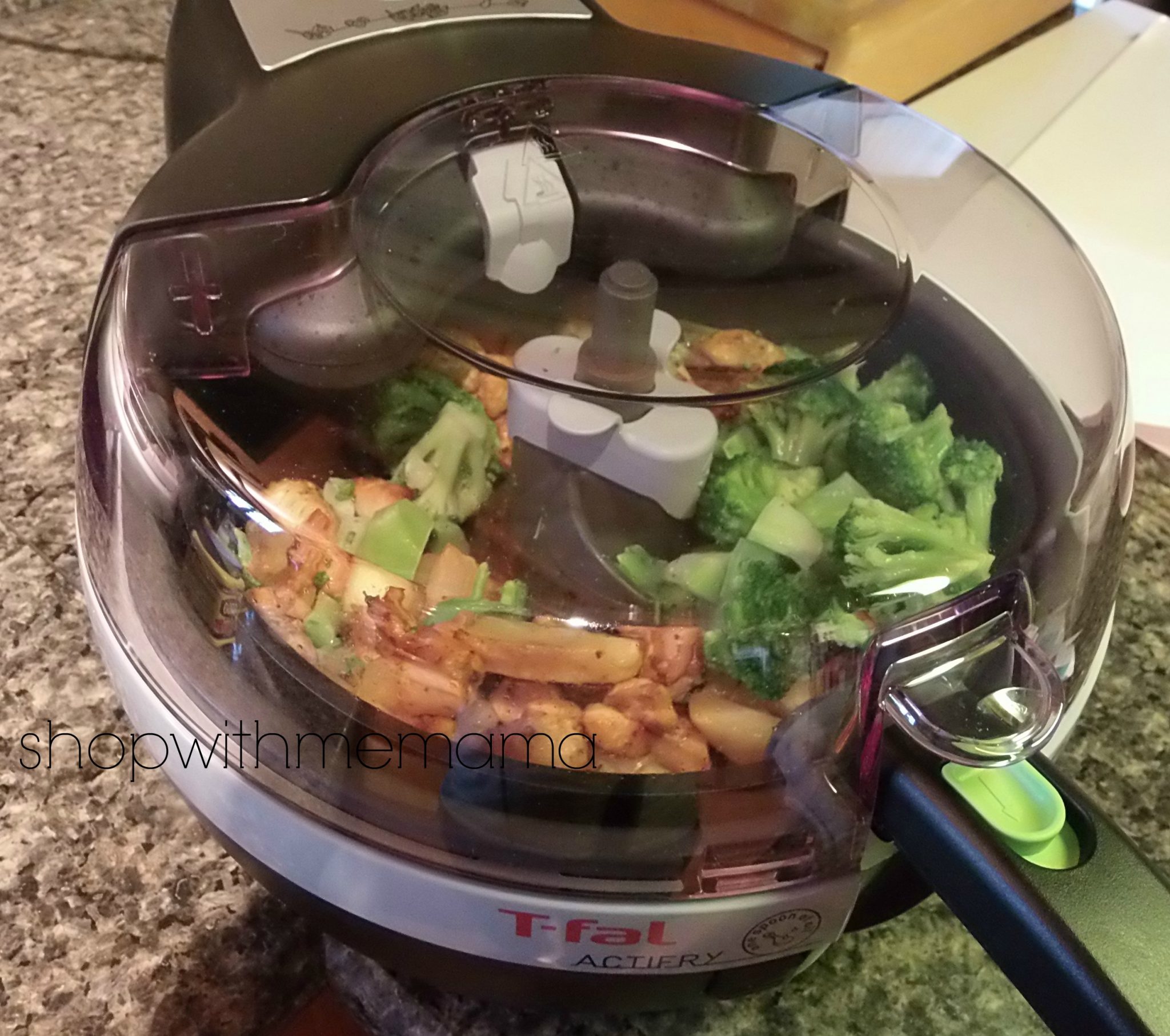 Things I Have Cooked (So Far) In The T-Fal ActiFry Low-Fat Multi-Cooker:
*Hashbrowns
*Potatoes
*Chicken Stirfry
*Veggies
And I plan to do a lot more cooking in this wonderful appliance! I can't wait to make french fries in this or other yummy meals! I love how it cooks, love that it takes no time at all to cook food in it and I love that it makes my life easier!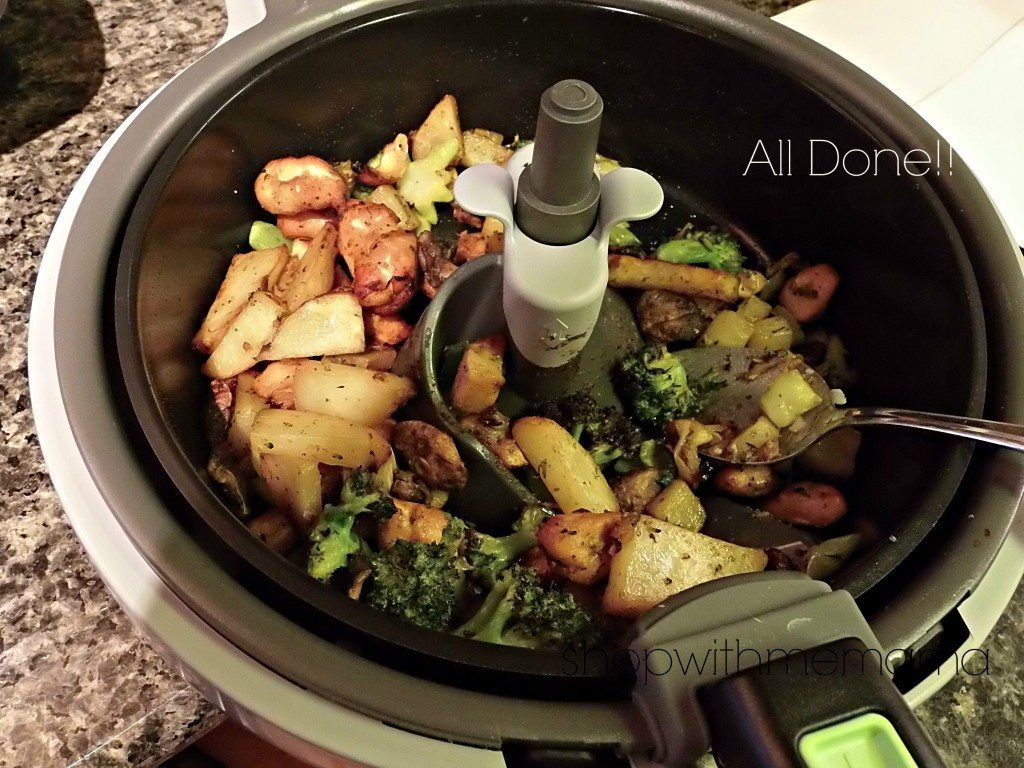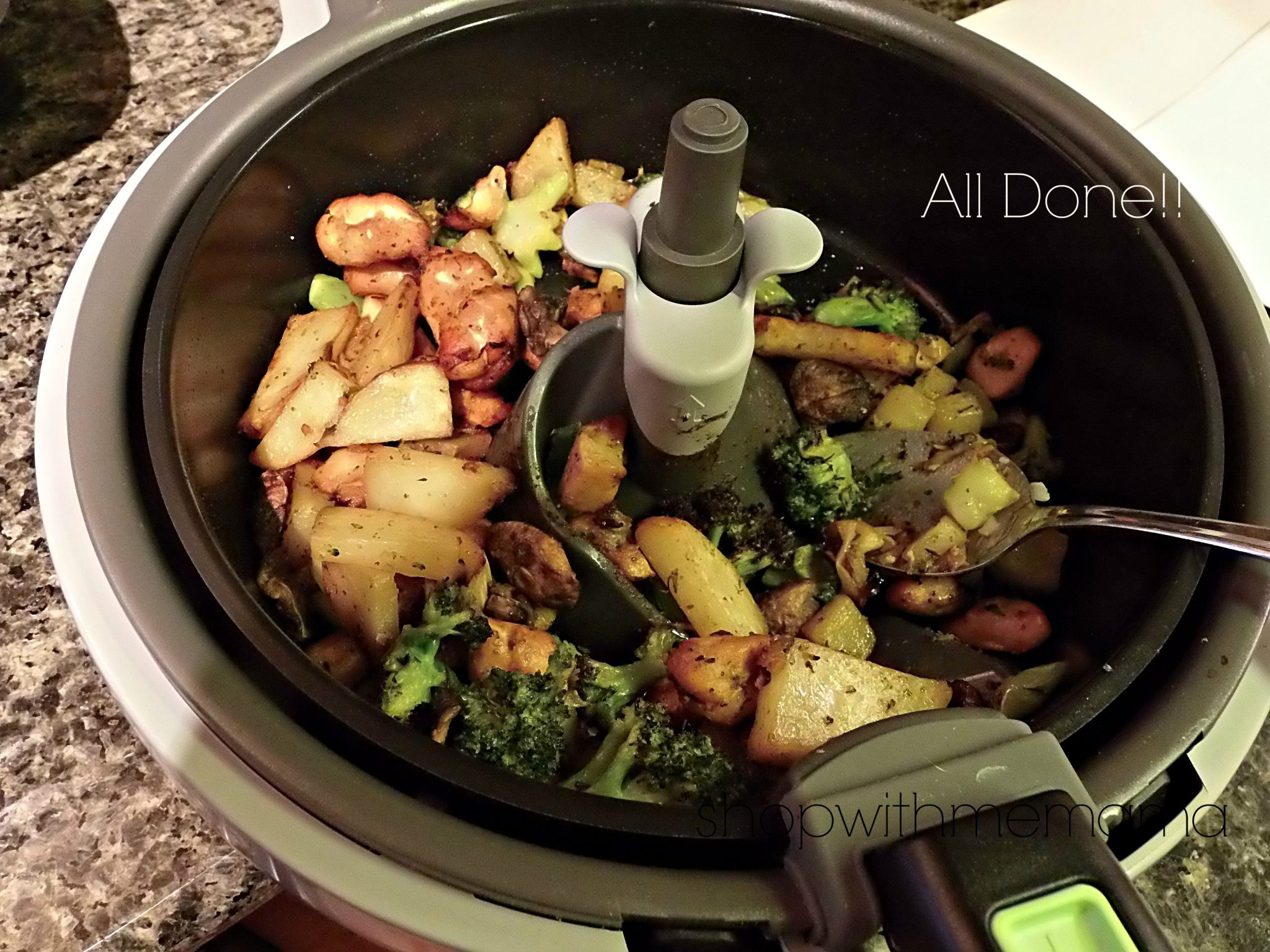 About The T-Fal ActiFry Low-Fat Multi-Cooker:
The T-fal ActiFry is a low-fat cooker that enables you to cook tasty dishes while reducing the amount of fat you are having. The ActiFry is engineered to minimize the use of oil while cooking. This revolutionary appliance allows you to enjoy great tasting a wide array of dishes but at the same time stay healthy and feel good about what you are eating.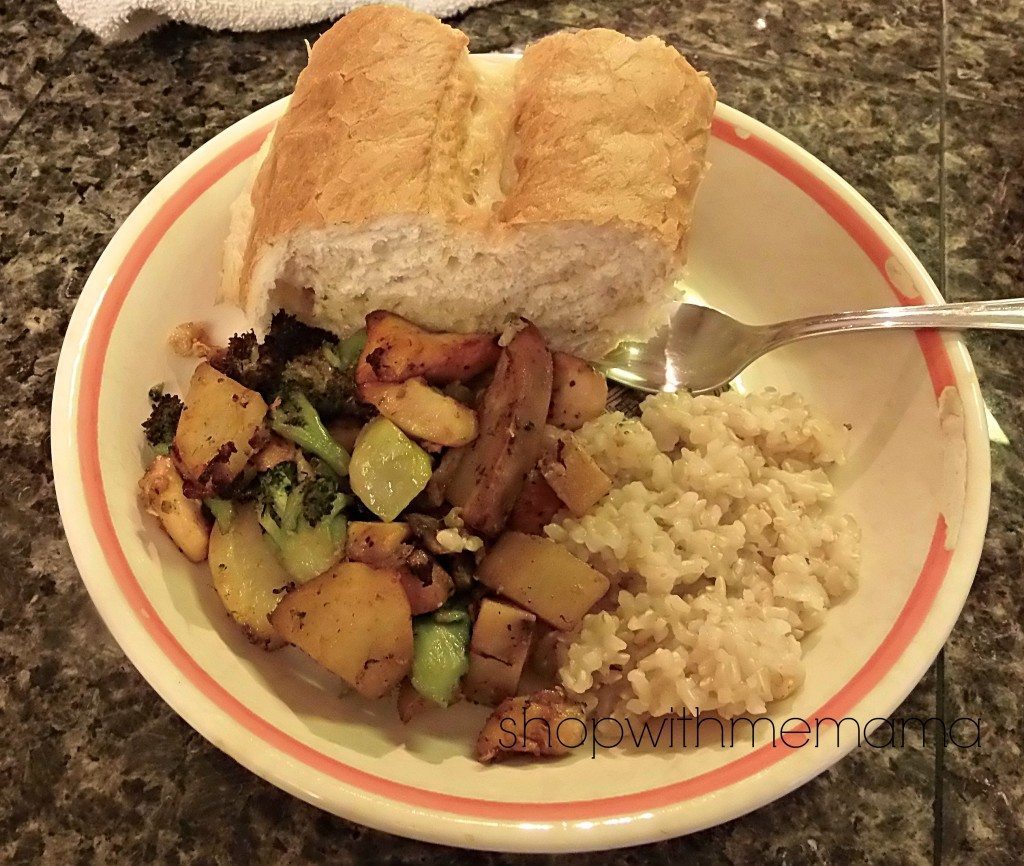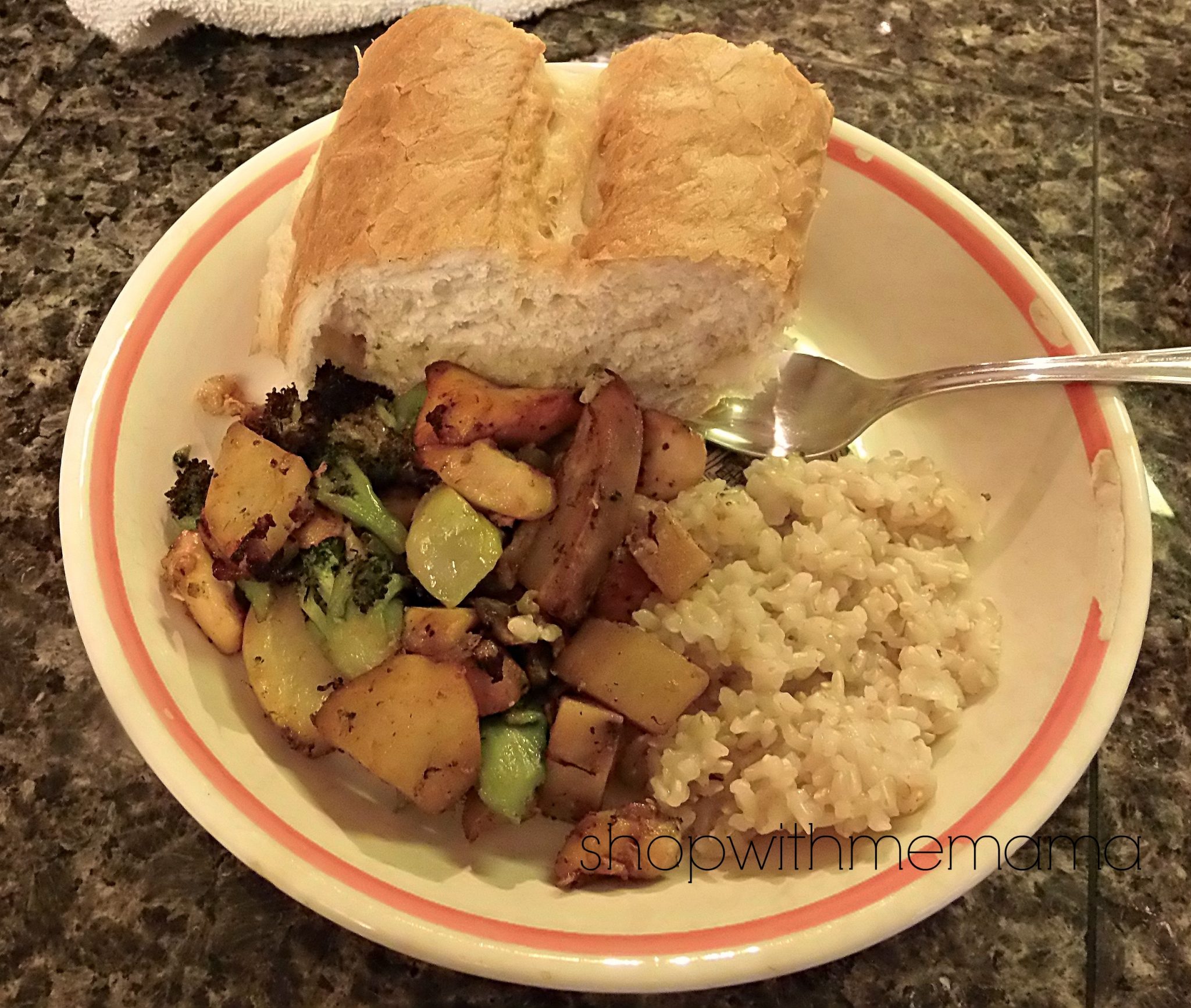 With ActiFry you can enjoy crispy, great tasting fries that are low in fat! By using just one tablespoon of oil you can make 2 pounds of fresh French fries, enough to feed a family of four. That one spoonful is over 200 times less than a traditional 3-liter deep fat fryer, which not only means that your food is substantially more healthy, but it is also more economical. The French fries have only 3% fat per serving.
Buy
You can purchase the T-fal ActiFry online at Amazon.com. It retails for $203.93.