CONTEST IS OVER! CONGRATS TO
Aleksandra Nearing #289!!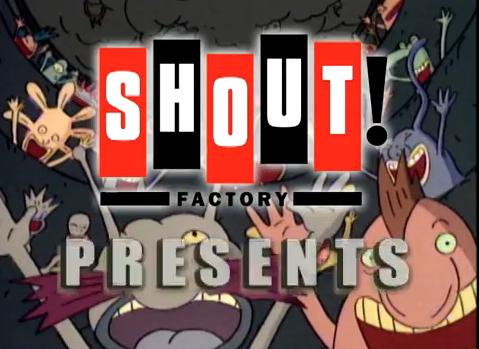 Are you afraid of monsters? I am not anymore, but heavens, my children are! They love it when I tell them stories about monsters, ghosts, goblins and scary stories, right before bed! Ha! They get under the covers and I tell them a frightening tale or two!
I am sure you have all heard of or remember the Real Monsters. They are adorably but yet kinda scary, little monsters! Me and mykids received the Shout! Factory presents: Aaahh!!! Real Monsters season 1 on DVD and we all just love it. This is also a Nickeloden favorite and is set to debut on October 4th!
I love all the monsters and think they are really fun. My kids really like them too and this is one entertaining DVD. Starting Halloween early is something me and my kids ALWAYS do, I just love me some Halloween! So, at the beginning of September until you know, Halloween, we watch scary movies, cartoons and listen to songs and of course bake and do crafts too, all in the name of Halloween! The Real Monsters fit right into our household

A Bit About Aaahh!!! Real Monsters Season 1:
Meet Ickis, Oblina and Krumm, three young monsters at the scariest school you've ever seen! But when they're not learning the best methods of frightening humans from their headmaster, The Gromble, the trio is facing off against a determined monster-hunter named Simon. Can they keep the secrets of the monsters safe while on their crazy adventures?  Starring the incredible voice talents of Charlie Adler (The Super Hero Squad Show), Christine Cavanaugh (The Rugrats), Gregg Berger (The Transformers), Tim Curry (Clue) and James Belushi (Hoodwinked! ) as Simon the Monster Hunter, Aaahh!!! Real Monsters promises to have you howling with fun!
Watch!

Buy
You can purchase (pre-order) this online at Amazon.com or Shout! Factory!
Disclosure:
I was sent a copy of this DVD to review. These are my own honest opinions, thanks!