This post is all about 10 Money-Saving Tips for Dog Owners on a Budget. Owning a dog can be expensive. As well as the cost of the pooch itself, you also have to pay for vaccinations, health checkups, plentiful food, toys, and all the other pet paraphernalia that takes up room in your home. And this doesn't even factor in the costs of replacing all those broken vases, soiled rugs, and chewed-up furniture when your dog has been acting out.
But living on a budget shouldn't have to prevent you from bringing a lovable canine companion into your home. Dogs need a caring household, and taking in an animal is a charitable thing to do. Many of them have been rescued from lives of abuse and neglect, so the more people that can give them a good home, the better. And this privilege shouldn't solely belong to the people who have money to burn.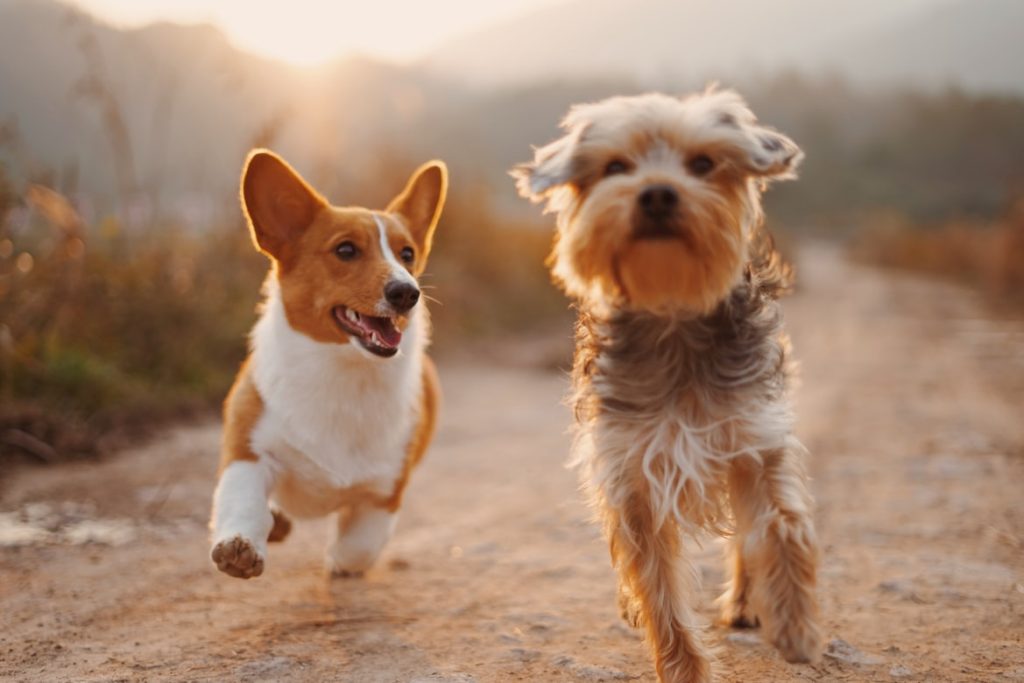 10 Money-Saving Tips for Dog Owners on a Budget
Fortunately, there are ways to care for a dog without having to break the bank. As long as you are careful with the animal you choose and adopt smart strategies for saving money on essential expenses, then your new companion will fit right into your household without taking a toll on your finances. To help you come up with a plan to reduce your pet ownership costs, here are a few money-saving tips for keeping a dog.
Adopt, don't shop
It costs a lot to purchase a dog from a pet store or a breeder, but you can save an enormous amount of money by adopting a dog from a rescue shelter instead. Rescue animals cost a fraction of the price and the vaccinations and health checks will already be taken care of. Although you will have less choice when it comes to the breed and you will be adopting a fully grown dog rather than a puppy, you will literally be saving an animal's life.
Choose wisely
The breed of dog you opt for will have a huge impact on the cost of ownership over time. Obviously, purebreds and rare breeds like Chinooks and Tibetan mastiffs will be monumentally expensive to buy, but even some common and less costly dogs will set you back over the course of their lifetime.
Mixed breeds are generally the healthiest dogs, particularly compared to purebreds who tend to have a lot of inherited complications. This means that you'll spend less time and money on veterinary appointments and your dog will enjoy a happy, pain-free life. Choosing a smaller dog will also reduce the amount you spend on food, as well as reduce the risk of damage to your home.
Spay or neuter them
The last thing you want is to come home to find your dog has given birth to a litter of puppies. Although they might be adorable, they will run amok in your home and put a burden on your bank account as you try to keep them alive long enough to send them to a loving owner.
You also don't want to deal with the heartbreak of separating them from their mother. Spaying or neutering your dog will not only prevent such unexpected issues, but it can also reduce the likelihood of hormone-related diseases as they grow older.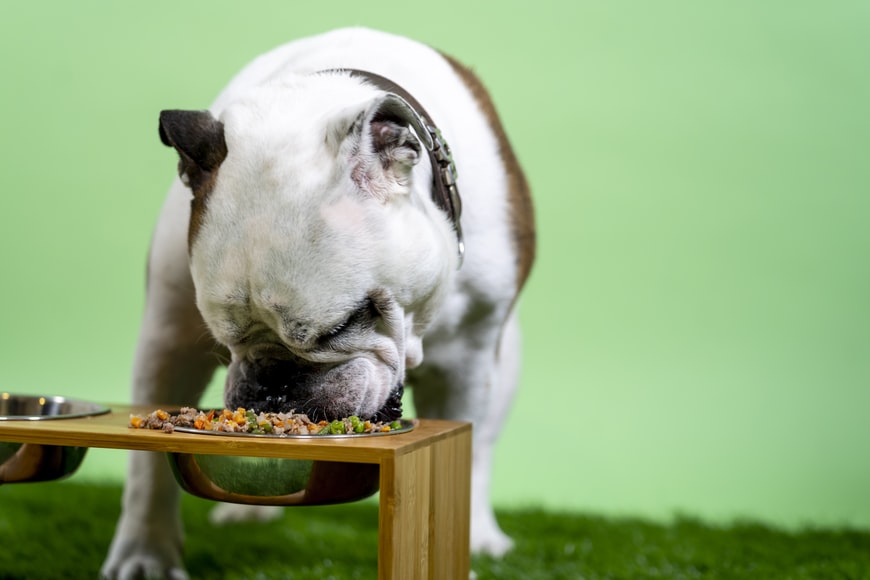 Buy the right food
If you're on a tight budget, you might be tempted to buy the cheapest dog food you can buy, but proper nutrition is absolutely crucial to a dog's wellbeing. Lower quality brands are often filled with unhealthy additives and lack the essential nutrients that a canine needs to survive. Do your research and find the best balance between price and quality. This will reduce the risk of health issues at a later stage, and you can always buy in bulk to save money in the long term.
Be more inventive
If you have a creative streak, there are many essential items that you can make at home to save a few bucks. Dog treats are usually pretty pricey when you buy them from the store, but they are easy to make in your own kitchen. Using natural and organic ingredients, many of which will already be in your store cupboards at home, you can make a tasty and nutritious snack for your pooch without having to spend a fortune.
If you're handy with tools, there are plenty of guides online instructing you how to build your own kennel, dog bed, or fence to prevent your pet from escaping.
Look after their health
One of the biggest expenses that can hit you as a dog owner is medical bills. Operations, medicine, and other treatment are inordinately expensive and many of them are avoidable if you take good care of your dog's health.
Make sure they are up to date with their vaccinations and shop around different vets as some will offer lower prices than others. Get them checked up regularly and have any health issues looked at by an expert before they get any worse.
Groom them at home
Dogs are just like humans in many ways, including the fact that they need to be groomed and cleaned regularly. Many dog owners prefer to save time by using a grooming service, but it is relatively easy and much cheaper, to do it yourself at home.
There are lots of YouTube videos that show you the best way to brush hair, clean teeth, clip nails, and bathe your furry friend with minimal fuss. Although it might take a while to get the hang of it, after some time it will become second nature.
Take out insurance
If your dog happens to succumb to a major illness or accident, you don't want to have to face a hefty medical bill. Taking out insurance might seem like an annoying expense at first, but if something happens you will be glad you did. It could save you thousands of dollars and will give you peace of mind throughout your dog's life.
Don't waste money on toys
Most dogs aren't fussy when it comes to their playthings, and the toys on offer in pet stores usually come with a high price tag. More often than not, a simple tennis ball is enough to keep a dog occupied for hours, and it costs next to nothing.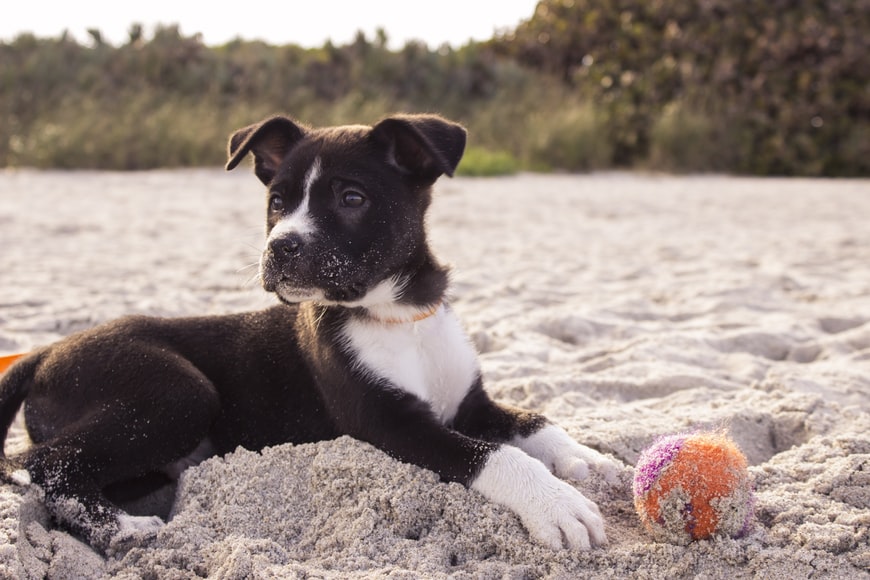 Taking your dog to different occasions including the beach, the forest, or a nearby lake will keep them happy and entertained, and there will be sticks aplenty for impromptu games of fetch. No need to fill your home with environmentally unfriendly plastic rubbish.
Ask for help
Owning a dog is, for the most part, a wonderful experience. You have this wonderful creature in your home who loves you more than anything in the world. You have great fun together and they are with you through thick and thin. But that doesn't mean it is easy. Sometimes you have to focus on your career or take some time away to go on holiday with your family.
It's understandable that you might occasionally want to pay someone to walk your dog or look after them while you're otherwise occupied, but there might be people in your life who are willing to do this for free.
If any of your relatives or close friends or dog lovers, ask them if they'd be willing to dogsit for a couple of days or at least come round to walk them a couple of times a week. You would be surprised at how eager some people will be to take you up on this.