We can't forget about stocking stuffers! Or, maybe we can, it is obvs up to you! I have a list of holiday stocking stuffer ideas for you below. But, we always have stockings for our kids to dig into on Christmas morning and it is so much fun! Stockings are the easiest to fill because you can fill them with inexpensive items!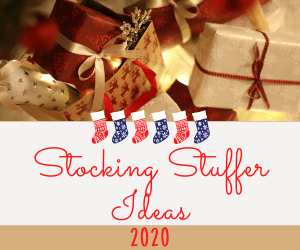 Go to the Dollar Store or another cheap store and grab things you think your child will use and not just throw aside after the big day. I get some healthy things, junk food, little toys, socks, underwear, maybe one of their favorite drinks, etc.
2020 Holiday Stocking Stuffer Ideas
Below is a list of the perfect items you can fill your kid's stockings with this year!
MasqueBAR's Pretty Animalz Collection

Slime Eggs Galaxy Slime

Bob Ross Bobblehead and Book

Go Fish Alphabet Game Cards

Glass Nail File With Case

Hot Chocolate Pops with Marshmallow Flavored Center

Rudolph The Red-Nosed Reindeer Christmas Lip Pop Lollipops

Warm Super Soft Plush Slipper Sock

ChapStick Candy Cane

Chocolate Gummy Bears

Mr. Sketch Scented Markers

Num Noms Sketch 'n Sniff Sketch Pad

Grape Scented Scratch & Sniff Stickers

Brach's Red and White Peppermint Candy Canes

Tara's All Natural Handcrafted Gourmet Sea Salt Caramel

Hair Chalk Comb

Coin Purse Holder

Lip Smacker Lippy Pal Lip Balm

Beard Brush, Comb, & Scissors Grooming Kit

Golden Girls Socks

&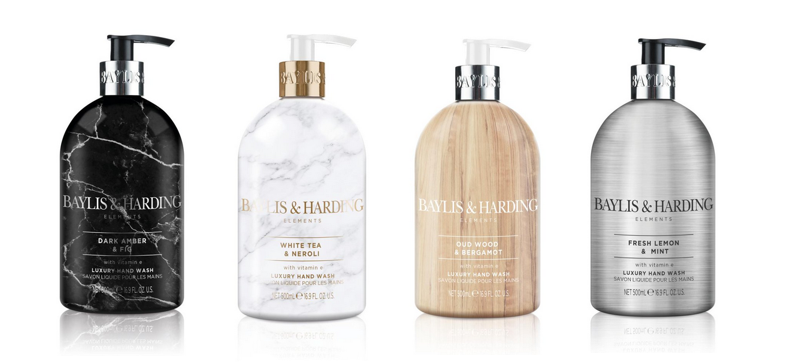 Baylis & Harding, the UK's #1 Décor Display hand wash brand, just launched their new Elements Hand Wash Collection at Walmart. Retailing for $3.97 each, the line embraces interior design trends with stylish marble, stainless steel, and wood effect bottles meant to be displayed in your bathroom or kitchen

Sprout World's pencils are available with 10 different seeds, and a variety of colors, that grow into vegetables, flowers, and herbs. Sprout World has just announced its latest product — the new Plant A Tree Sprout pencil that turns into a spruce tree, thus completing the circle: trees become pencils, which can then grow into trees.

PIN IT