*Product received. Opinions of this product are my own. This post includes my affiliate links. Check out 3 Things You Can Do This Summer To Help Spread Kindness. 
There is so much to do during the summertime! We always stay pretty busy with traveling, seeing family and friends and just doing summery things. But there is one thing I don't want my kids to stop doing just because it is summertime. That is being kind.
3 Things You Can Do This Summer To Help Spread Kindness!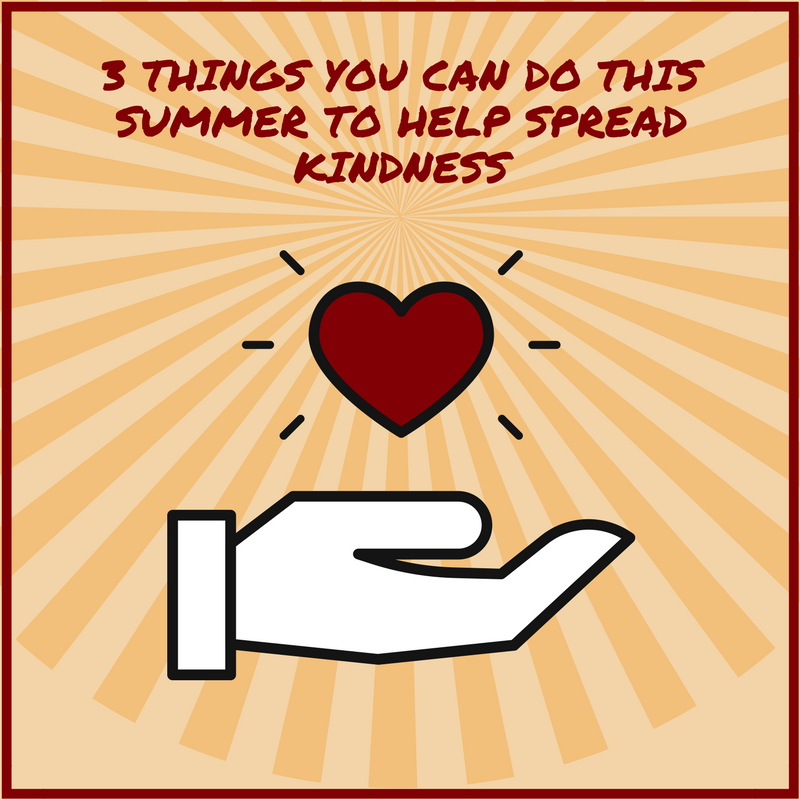 Of course, there are many ways to spread kindness, but I have my top three ways to spread kindness that I wanted to share with you today. You can never be kind enough, you really can't. There are so many people in this world that NEED kindness so badly and it makes me so sad. Everyone (well, most people), deserve to be treated nicely.
*One way to help spread kindness in your community (or anywhere if you are traveling!) is to paint rocks and place them in places where others can find them easily. My kids and I have been doing this the past week. We received the Creativity for Kids Hide & Seek Rock Painting Kit and it has everything (even the rocks!) inside this kit for immediate fun!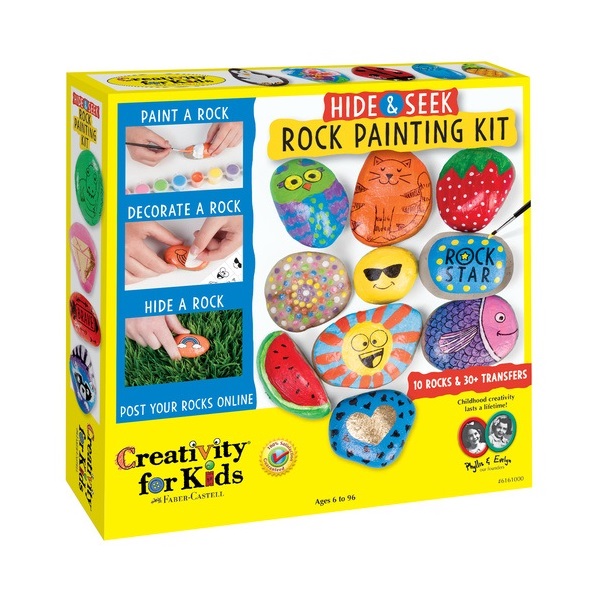 After we painted our rocks, we placed them in places around our community in hopes that people will find them and put a smile on their face! My kids loved doing this and learning that doing little things like painting a rock and hiding it for someone else to find, can bring great happiness to someone. It is the little things!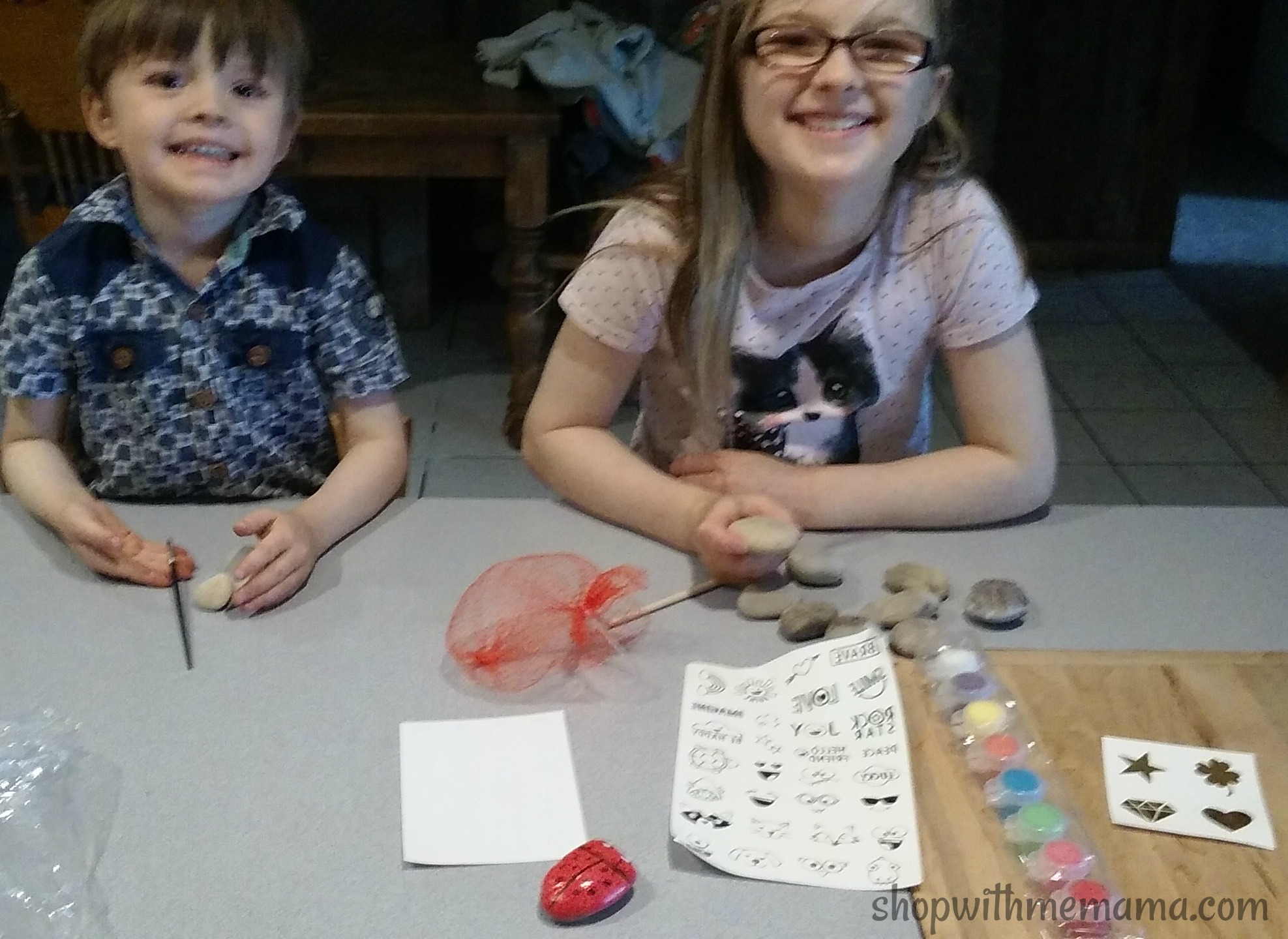 Painting rocks and hiding them was inspired by an international trend called "The Kindness Rocks Project", a movement created by an Oregon parent's tribute to the loss of their young daughters in 2014. People decorate rocks with positive messages and place them around their neighborhoods, public areas, anywhere they like, for others to find. The mission is to brighten someone's day and then encourage the "finder" to paint their own rocks and continue the spread of kindness!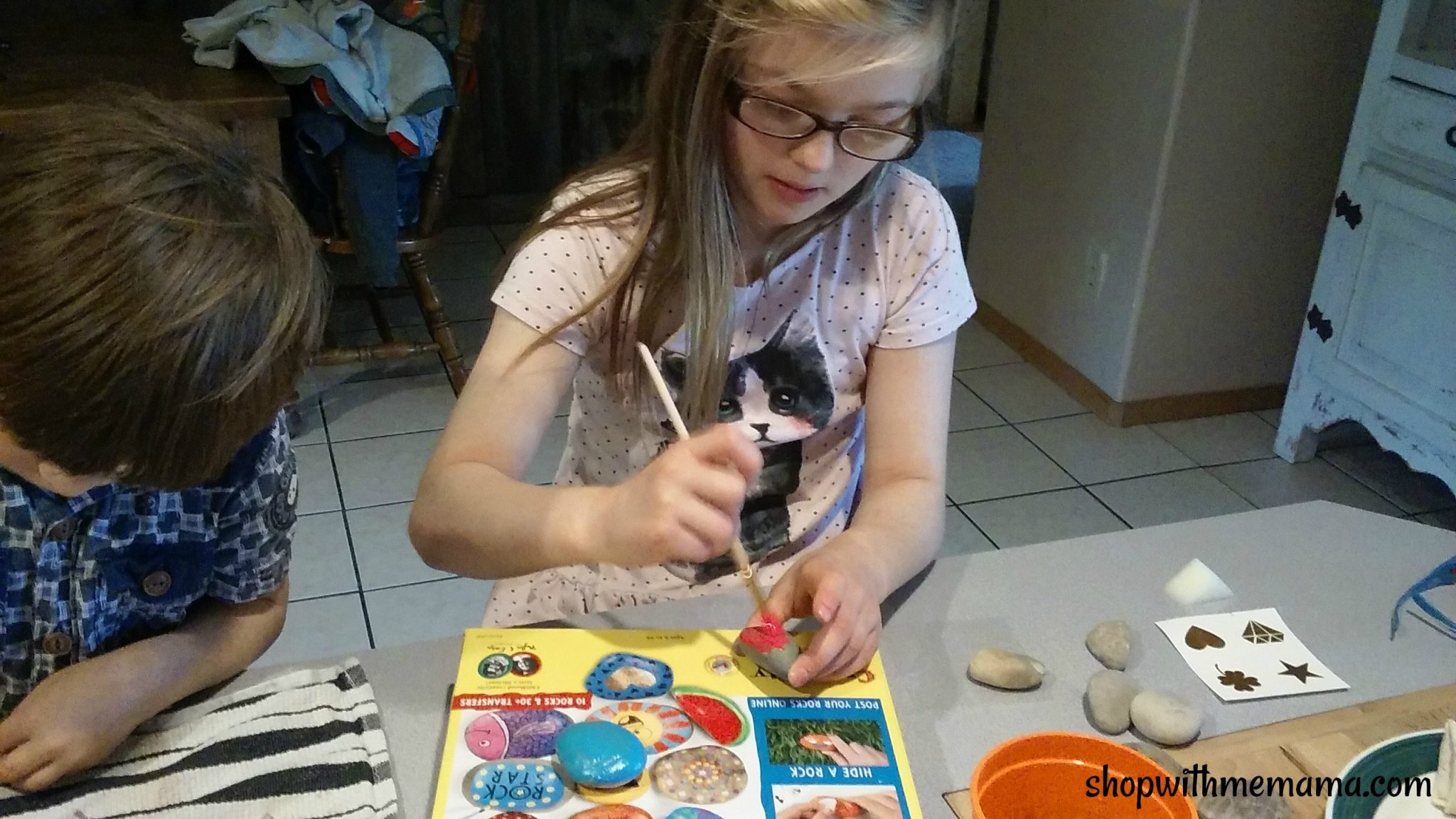 *Pay it forward. Not everyone has money to do this and that is perfectly fine, but this is one I enjoy doing when I have extra cash in my pocket. When you go to a drive-thru, you pay for the person's order, in the back of you. When I lived in Washington, I did this frequently. It was SO worth it to look in my rearview mirror as I was pulling away and seeing the person's face light up so big because they just found out I paid for their order! Love this so much!
*Smile! Yes, this is something we ALL can do and it is FREE. When you pass someone, smile at them. Nod your head at them, acknowledge them. Maybe they are not appreciated where they live, maybe they got some bad news that day, maybe they are so depressed they don't feel like they could go on anymore and maybe your smile saved them that day. You NEVER know, you just don't! Smile at someone today!
These are all great suggestions and doing at least one of the above can make all the difference in someone's life. Try one of them and let me know if you do!
Buy
You can purchase the awesome sauce Creativity for Kids Hide & Seek Rock Painting Kit online at http://www.fabercastell.com  or on Amazonn.com. It retails for only $12.99 and has everything in the kit to paint 10 rocks which are included in the box! We love this kit!
Win
One person is going to win the Creativity for Kids Hide & Seek Rock Painting Kit! Yay!
Rules
The contest is open to US 18+. Giveaway will end on July 10, 2017, at 11:59 PM MT. The winner will have 48 hours to confirm their win after I email them, or a new winner will be chosen. I am not responsible for lost or stolen mail.