*4 Simple Ways To Relax After A Long Day. Products received opinions are my own.
Whether you work outside the home or in your home, one thing is for sure… you need to take the time to relax and get some 'me time' in before bedtime. I love to end my long, busy days with a hot bubble bath. That is my time and I look forward to it each night!
Since a hot bubble bath works for me and helps me unwind after a long day of working and being 'mommy', I wanted to share a couple of other ways I also unwind. Check out my tips of 4 Simple Ways To Relax After A Long Day!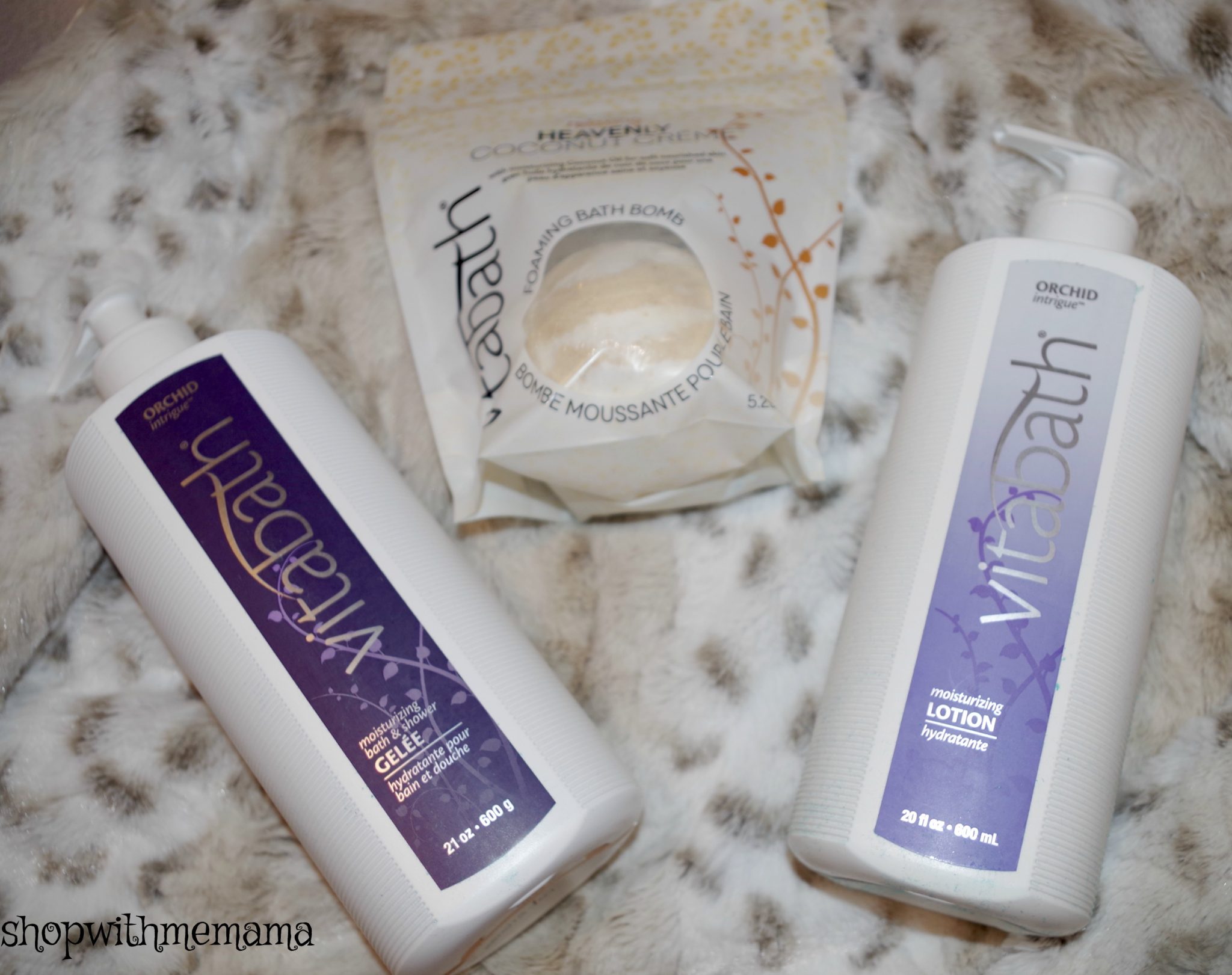 4 Simple Ways To Relax After A Long Day
Turn your bathroom into a mini spa and treat yourself! We all deserve a little me time, don't we?? I will start my hot bath and turn on a lamp in my bathroom. If I am not in the mood for lamp light I will light a few candles and soak in my jetted tub for a while.
While your bath water is running, add a wonderful and indulging bath bomb to the water! I like the yummy Heavenly Coconut creme foaming bath bomb from Vitabath. It is HUGE and turns your tub into a spa haven! Plus, it leaves your skin SO soft and lightly scented like coconuts! Mmmmm! The Vitabath Bath Bombs retail for $7.95 each and they are HUGE!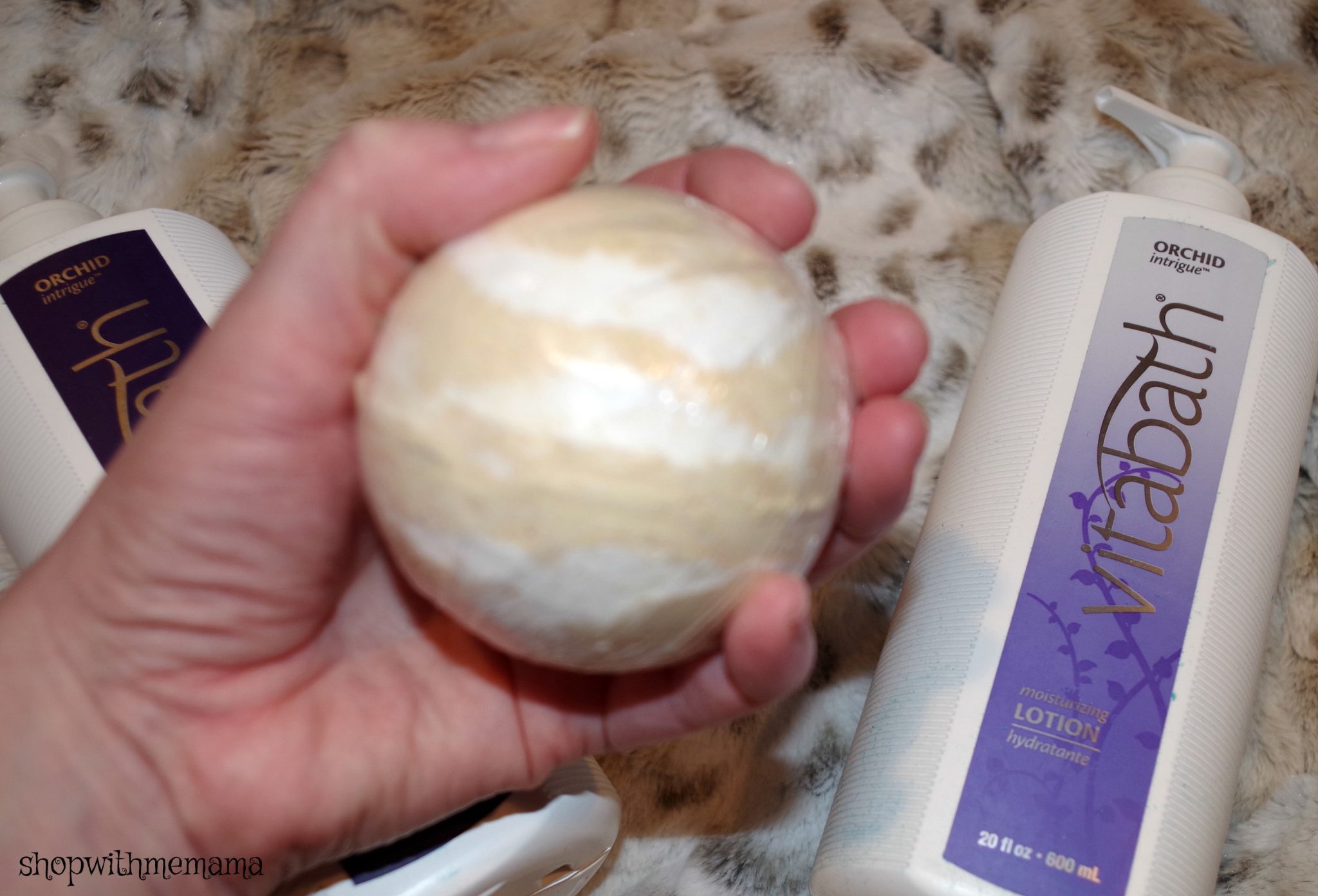 Clean your skin with a yummy scented Bath Gelée. I absolutely LOVE the one from Vitabath. It is Orchid Intrigue scented which is a very subtle, not overpowering scent and it reminds me of a baby scent. Smells SOOOO good. I love how thick it goes on your skin, almost like a layer and you rub it into your skin and it will foam up and wash right off when you are done. This Bath Gelee is perfect for shaving too! Love it. Vitabath Bath Gelée's retail between $3.95 up to $33.00.
Last but not least, when you get out of the shower, moisturize your whole body with a great lotion. I like Orchid Intrigue Lotion from Vitabath. Like I said above, it smells so good! Nothing overpowering and leaves my body so soft! Great stuff! Orchid Intrigue™ 20 fl oz Moisturizing Lotion retails for $19.95.
Valentine Bath Bundles Sale!
Vitabath has bath bundles right now! They have the Gelée and Lotion bundle for $45 (a $53 value!). This bundle includes 21 oz. Shower and Bath Gelee, and 20 fluid oz. Moisturizing Lotion! The next bundle is only $25 (a $38 value!) and includes 36 oz Epsom salts, 33.8 fluid oz bubble bath, 16 fluid oz body oil and a foaming bath bomb!! Get these deals while they last!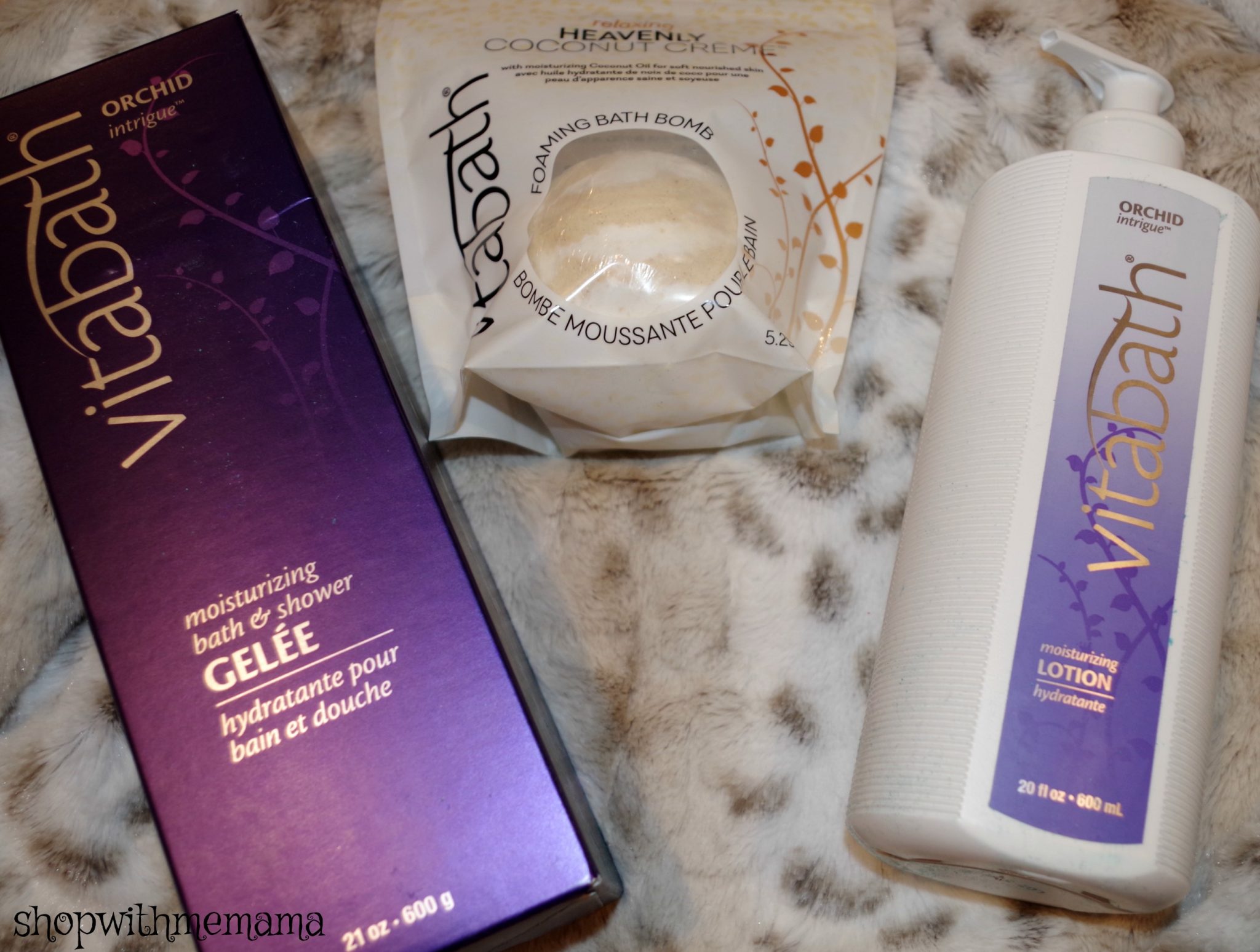 Buy
You can purchase bath and body products from Vitabath To help you relax after a long day, online at https://www.myvitabath.com/.
Win
One person is going to win A Orchid Intrigue Bath Gelée & Lotion Bundle  ($53 value)! Yay!
Rules
The contest is open to US 18+. Giveaway will end on February 25, 2018, at 11:59 PM MT. Winner will have 48 hours to confirm their win after I email them, or a new winner will be chosen. I am not responsible for lost or stolen mail.