This post is all about 4 Ways To Freshen Up Your Living Room! Summertime can take a huge toll on your home. With my kids being home for the summertime and school out, my home gets dirty quickly! It seems like I am always straightening up things and picking up toys! Always something to do when you are a mommy 🙂 I love it, though! Lately, my home, even though we just moved to Idaho in March, has been looking boring to me. I always like to try to freshen things up a bit. It doesn't have to be much or take a lot of time, but just simple things can change the whole feeling of a room, in an instant!
Do you feel like your living room is in a rut? Are the same old things making you feel bored and uninspired? If so, it might be time to give your living room a fresh new look. There are many ways to do this, and today we're going to explore four of them. So read on for inspiration, and start giving your living room the makeover it deserves!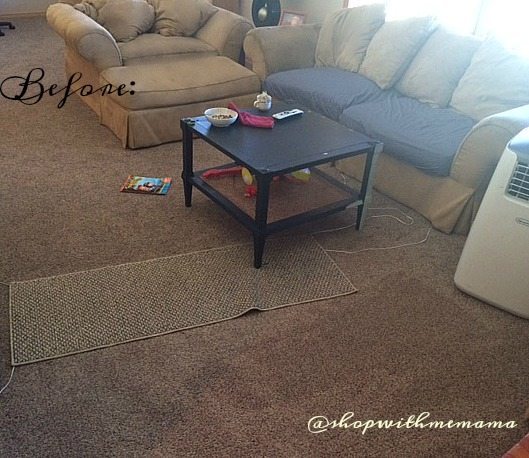 4 Ways To Freshen Up Your Living Room
*Add an area rug to the room! I swear, just adding a rug to any room, really makes it look different. This is a quick fix and so easy to do. I added the beautiful Mohawk Home Soho Fancy Trellis Rug to my living room and boy did it change the look/feel of this room in a good way! I am thrilled with how it looks now! The area rug was just what that room needed! It feels homier and comfy now!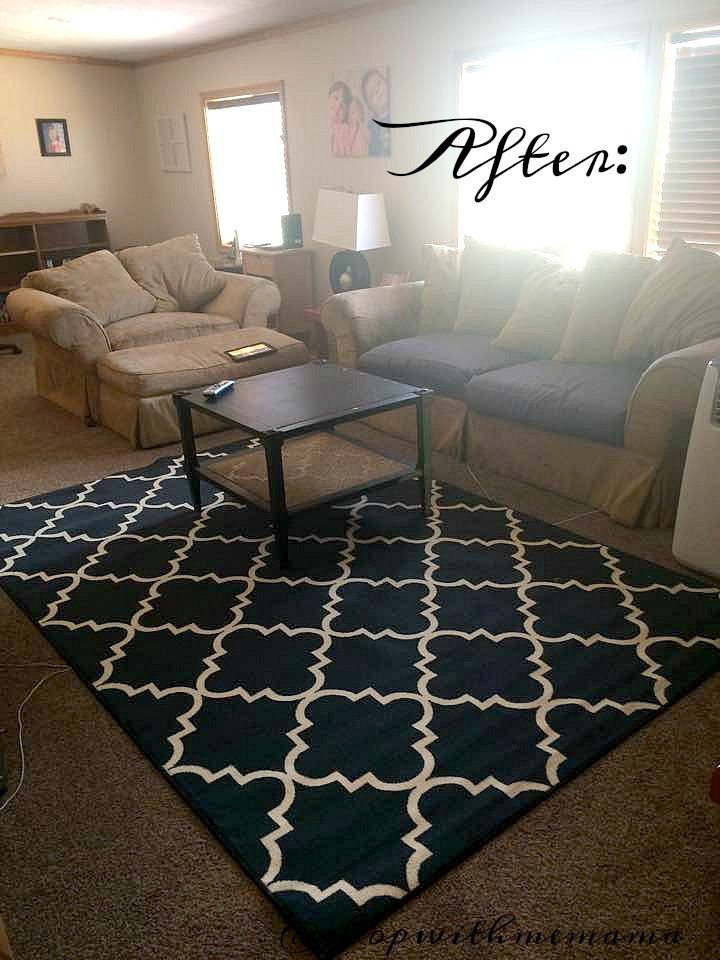 *Add a new picture to the wall or a shelf! Again, super easy to do! I recently added a really cute light-up picture to my living room and just adore it! It makes my living room feel that much comfier to me.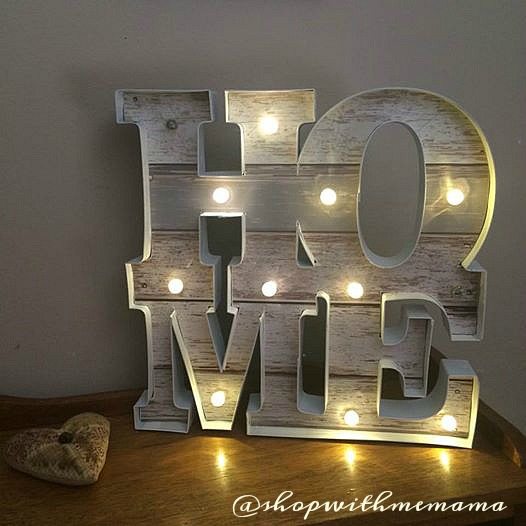 *Add some scented candles to the room! What room isn't complete without a few scented candles sprinkled throughout it? I adore candles!
*Add new lighting! Whether it is a new lamp, light fixture, or nightlight plugin, add something new!
I am learning what I like and dislike when it comes to my home and how I decorate it. I used to not care and just decorate my home anyway. Nowadays, I do care! I take time in decorating my home and I am loving how it is turning out!
Here are additional ideas to update your home inexpensively:
1. Paint the walls a new color.
2. Change up the furniture arrangement.
3. Add some new accessories.
4. Replace the curtains or blinds.
Does Your Home Need A New Look? In What ways have you updated your home? Let me know in the comments below!