Summertime can take a huge toll on your home. With my kids being home for the summertime and school out, my home gets dirty quickly! It seems like I am always straightening up things and picking up toys! Always something to do when you are a mommy 🙂 I love it, though!
Lately, my home, even though we just moved to Idaho in March, has been looking boring to me. I always like to try to freshen things up a bit. It doesn't have to be much or take a lot of time, but just simple things can change the whole feeling of a room, in an instant!
*Product received. Opinions are my own.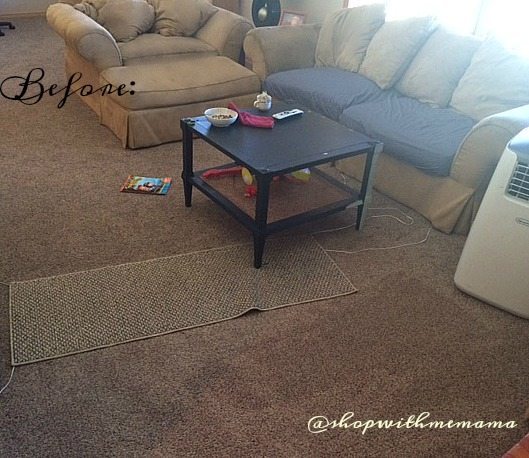 4 Ways To Freshen Up Your Living Room
*Add an area rug to the room! I swear, just adding a rug to any room, really makes it look different. This is a quick fix and so easy to do. I added the beautiful Mohawk Home Soho Fancy Trellis Rug to my living room and boy did it change the look/feel of this room in a good way! I am thrilled with how it looks now! The area rug was just what that room needed! It feels homier and comfy now!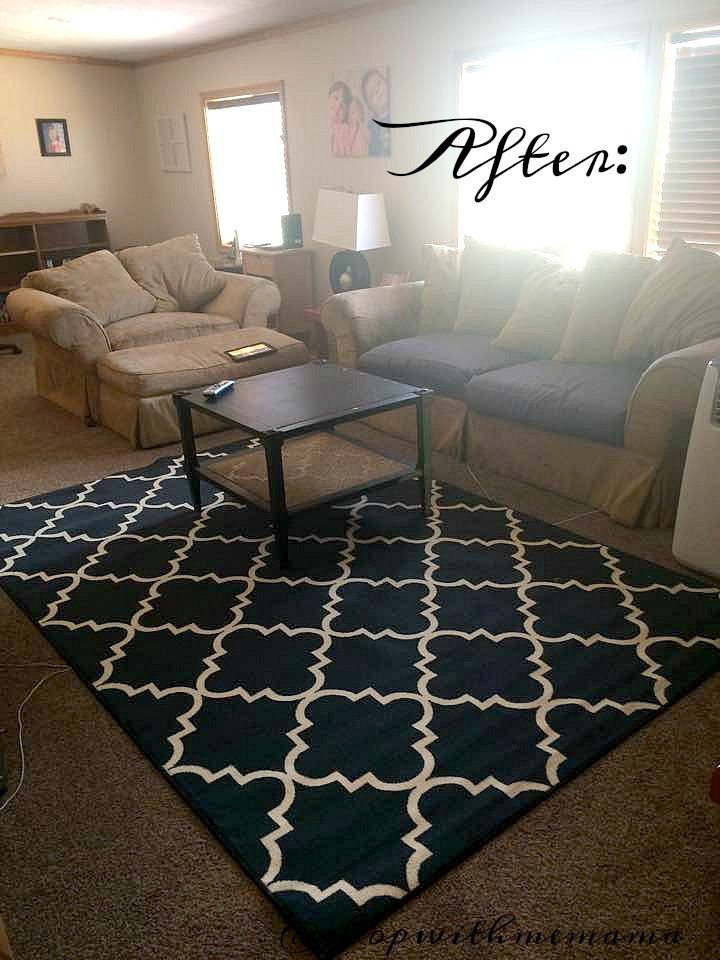 *Add a new picture to the wall or a shelf! Again, super easy to do! I recently added a really cute light-up picture to my living room and just adore it! It makes my living room feel that much comfier to me.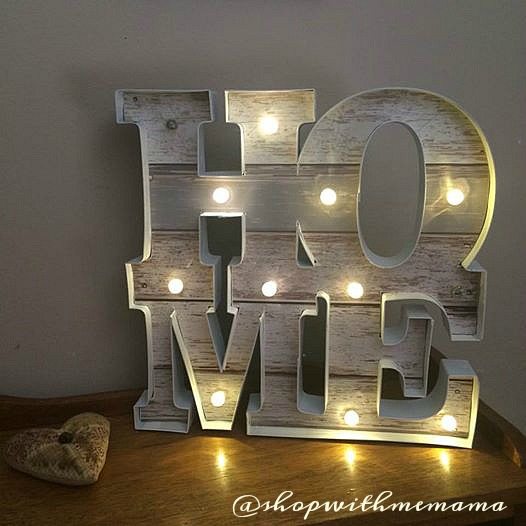 *Add some scented candles to the room! What room isn't complete without a few scented candles sprinkled throughout it? I adore candles!
*Add new lighting! Whether it is a new lamp, light fixture or night-light plugin, add something new!
I am learning what I like and dislike when it comes to my home and how I decorate it. I used to not care and just decorate my home anyway. Nowadays, I do care! I take time in decorating my home and I am loving how it is turning out!
Does Your Home Need A New Look?
Mohawk Rugs has a huge selection of area rugs, flooring, carpeting, hardwood, vinyl, Tile and more! Check them out online here: http://www.mohawkhome.com/.