This post is all about the 5 Must-Have's Every Man Should Have in His Capsule Wardrobe. Whether you're going out for drinks with friends or attending a formal event, you'll want to make sure you always look your best. However, it can be tricky to decide on what outfits to wear each day, especially when you're pressed for time or have way too many clothes in your closet. Thankfully, you can quickly put together stunning outfits without spending so much time creating a capsule wardrobe.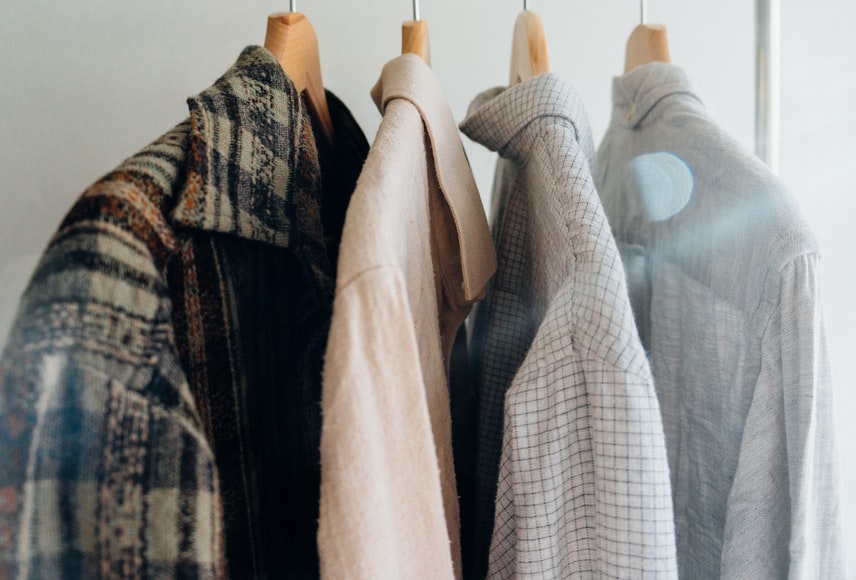 5 Must-Have's Every Man Should Have in His Capsule Wardrobe
What's a Capsule Wardrobe?
A capsule wardrobe is composed of versatile and timeless clothing pieces. These items are easy to mix and match, so you can create a wide variety of outfit combinations. They also look good, no matter the season, so they're sure to outlast all kinds of fashion trends. However, they can still be easily paired with the latest outfits or fast fashion.
Besides making it easier to get dressed, a capsule wardrobe also lessens clutter. It's usually made up of twenty-five to fifty clothing pieces at most. This encourages you to streamline your closet by only selecting the essentials.
With that in mind, you might be wondering how to create a great capsule wardrobe. It's actually a fairly simple process, which you can learn more about in the next section.
The Basics of Creating a Capsule Wardrobe
To build your capsule wardrobe, there are three important things to keep in mind. The first is to choose clothing pieces—from shirts to socks—that come in neutral or muted colors. These colors are sophisticated and naturally easy to match. It's not too difficult to find great fits in the right colors, as many apparel brands offer their products in neutral shades. For instance, if you're looking for socks to pair with any outfit, brands like Burlix mens socks come in muted colors like black, white, beige, olive, and grey.
The next thing you should keep in mind is to try on clothes before including them in your wardrobe. This is especially true for tops, bottoms, and suits. You'll want to make sure these clothes fit you well and create a flattering silhouette for your body.
Lastly, do invest in clothing pieces made from quality materials. Capsule wardrobe items are meant to be worn throughout the years, so they should be durable. Keeping this in mind, it's worth spending a little more money on essential clothing pieces since you're going to be wearing them time and time again.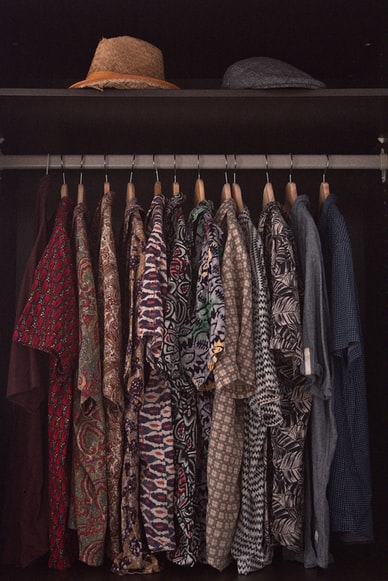 If you're wondering what items you should be including in your capsule wardrobe, below are five must-haves for every man:
Button-up Shirts
Dress shirts aren't just for work, as they're great everyday clothing items, too. For this reason, be sure to include button-up shirts in your wardrobe. Button-ups in navy, white, black, blue, and light blue work great. Wear a button-up shirt with any outfit in your capsule wardrobe for a classy yet understated look. Once you feel more at ease with matching solid colors, you can start experimenting with patterned shirts and different textures.
Denim Jeans
Speaking of jeans, you'll definitely need to include some good denim in your wardrobe. Jeans are very durable, so they're sure to give you some amazing outfit combos for years to come. They're also available in different shades, so think about the ones that you like best. Black, mid-blue, and dark blue jeans are flexible options that look great with nearly everything. Additionally, try to avoid jeans with splatter designs or rips to keep outfit pairing simple.
Outerwear
Your capsule wardrobe should also include a selection of outerwear like trench coats, denim jackets, and leather jackets. Outerwear not only keeps you warm during the colder months but also elevates your outfits. Throw a jacket or coat onto any ensemble and you'll be ready to go out at a moment's notice. As always, neutral shades are your best friends. Colors like beige, black, or grey are fail-proof options for all kinds of outerwear.
A Well-fitted Suit
For formal occasions or work-related events, you'll need to add a reliable suit to your wardrobe. You don't have to splurge to buy a good suit, as a budget-friendly one will suffice if you have it tailored. Your suit should fit you well and come in a classic design that'll look great fifteen to twenty years down the road. As for colors, suits in neutral shades like black, grey, beige, or cream will never fail to look amazing.
The Right Footwear
Ideally, your capsule wardrobe should have at least two pairs of shoes: one casual pair and one dressy pair. Shoes in black, brown, or white go well with most outfits. On that note, white sneakers are great options since they can be paired with almost anything. For dressier occasions, you can include black Oxfords, brogues, or Chelsea boots in your closet. You're never fully dressed without the right pair of shoes, so be sure that yours are comfortable enough to wear frequently.
Getting dressed doesn't have to be a time-consuming and complicated process, even for the busiest men. With the right clothing pieces and the power of neutral colors, you can create a capsule wardrobe that'll keep you looking suave with minimal effort, no matter the occasion.