*Sponsored Post. This Post Is Sponsored By Lubriderm But The Content And Opinions Expressed Here Are My Own.
5 Ways To Keep Your Skin Hydrated During Winter
Do you have dry skin? Does it get drier as the colder weather approaches? Oh my heavens, our skin does. It is absolutely horrid. When we lived in Washington, my kids skin was dry (they have eczema), but it was not too bad. But, once we moved to Idaho, all heck broke loose! My kid's skin got SO bad and mine started to get really bad too.
We finally got it under control a bit, thank heavens. Since then, we have pampered our skin with products we trust, like Lubriderm skin care products. Lubriderm has a wonderful product selection at Walmart and has always kept our skin soft and keeps the dryness at bay.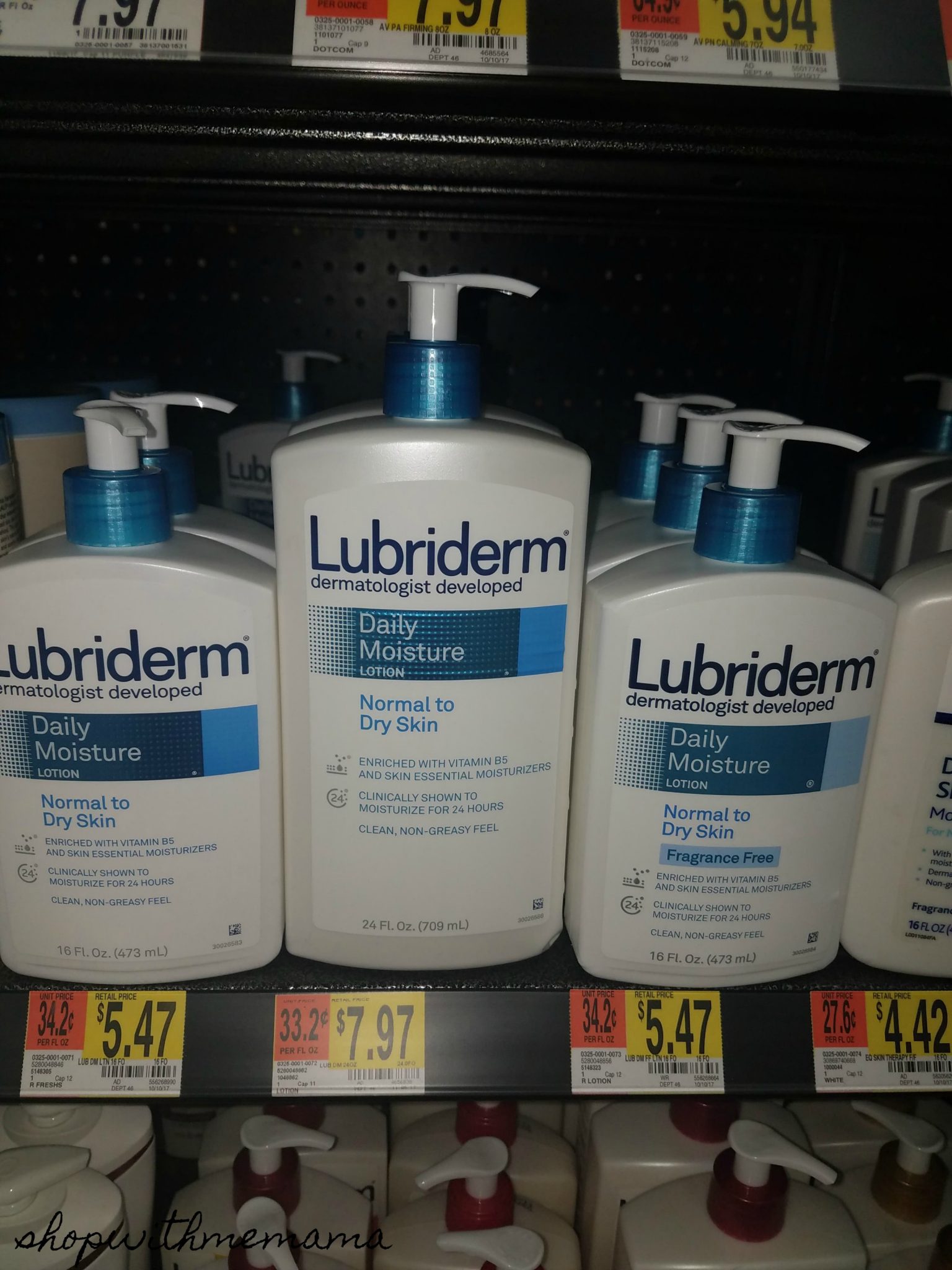 This year, my kids have dry skin and so do I, but it is NOWHERE near as dry as it was when we first moved here. I am so thankful for that. I was so worried about my youngest son's skin, but now, thank God, his skin is doing really good this winter.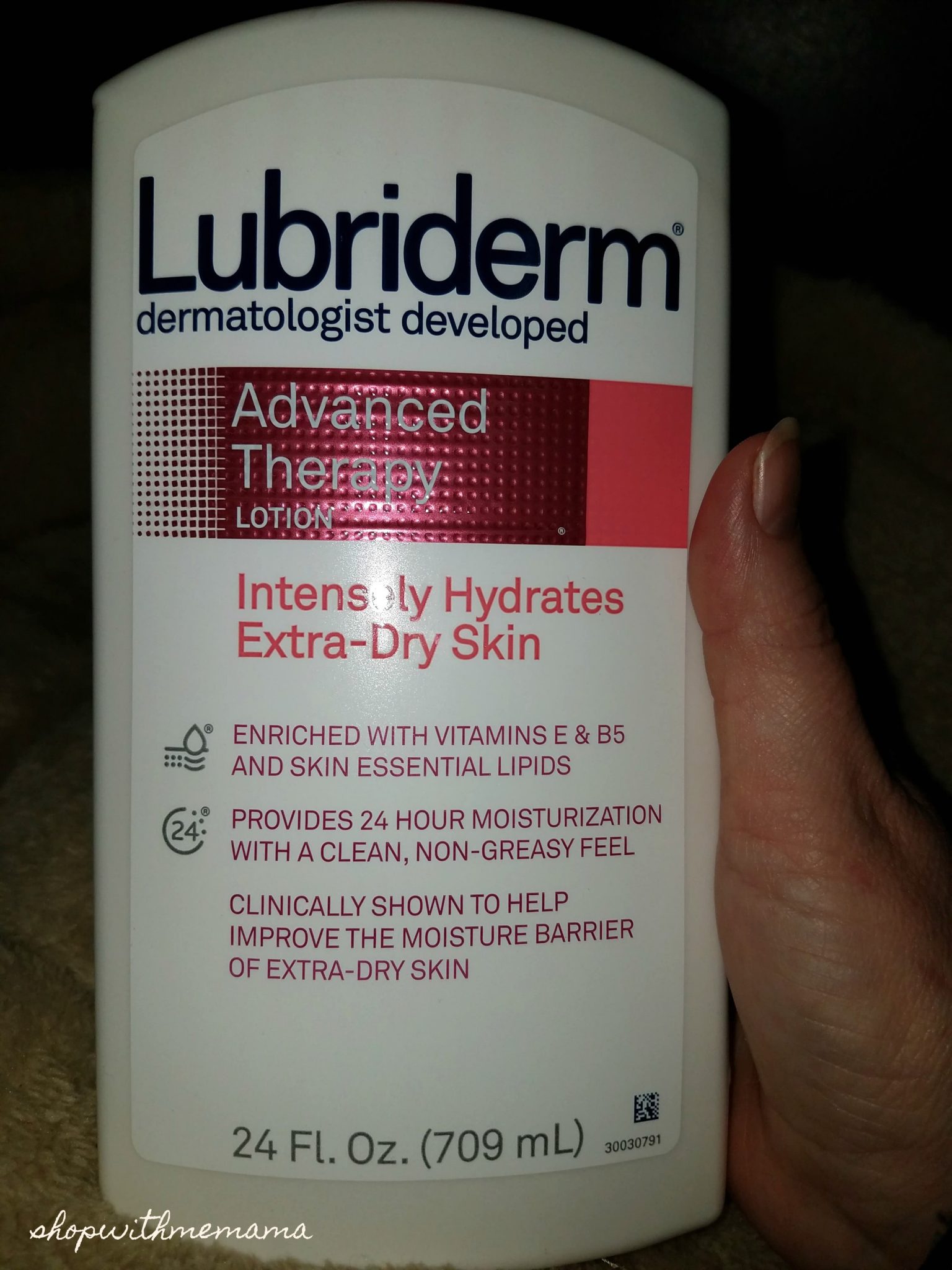 We have used pretty much EVERY product on the market and the one we keep going back to is Lubriderm. There are steps though, to keeping my kids' skin hydrated and healthy. I have listed 5 Ways To Keep Your Skin Hydrated During Winter, below. If you have dry skin or eczema, then I recommend contacting your doctor first, but the below tips are mostly natural and can help anyone with dry, scaly skin. Hope this helps someone.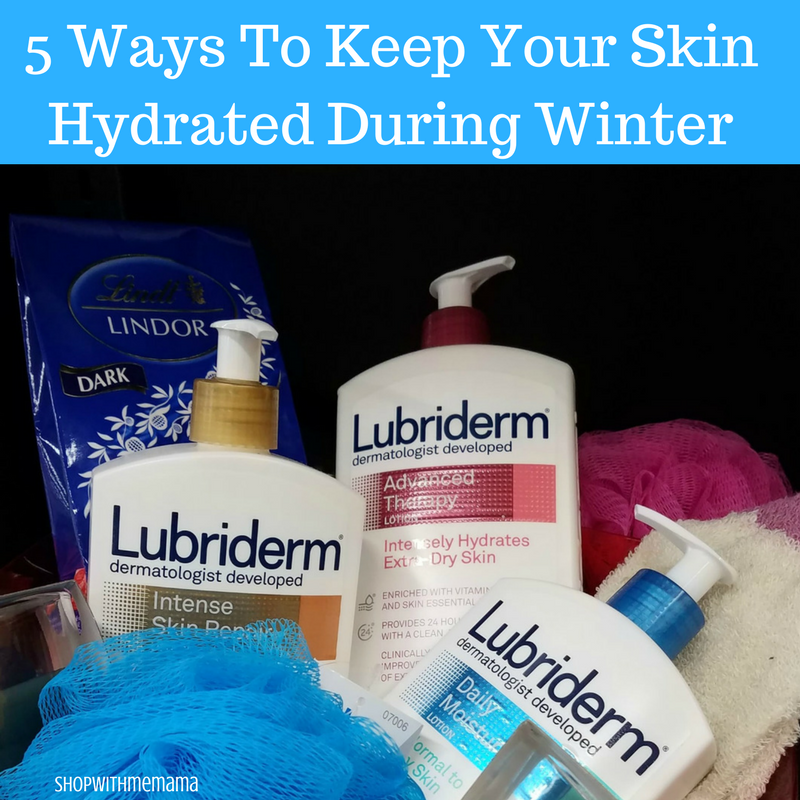 Limit your time in the bath or shower. Typically, showers are best for you when you have dry skin or eczema. Make sure all doors and windows are closed so that you get the steam of the shower/bath. Limit your time in the bath/shower to only 10 minutes and make sure the water you use is not hot, but warm. Use soap that is fragrance-free and only use it where you need to use it. You do not need to soap up your whole body!
When you get out of the bath/shower, PAT dry your body (do not dry it all the way!!). Use a hydrating lotion like the Lubriderm Advanced Therapy Extra Dry Skin Lotion over your body while your body is still moist with the water from your bath/shower. This will help the lotion completely absorb into your dry skin better. Wait a few minutes before getting dressed.
Use a humidifier in the room you are in most of the time. The humidifier helps to put moisture in the air and back into your dry skin. We use a humidifier in our room at night and then I move it to the living room for daytime use. It has helped our skin tremendously.
Since it is winter, you will get cold. Put layers of clothes on and grab a warm, fuzzy blanket. Put on fuzzy warm socks, but try to stay away from space heaters directly on you or fireplaces. Fireplaces and space heaters will dry out your skin in no time.
Drink water!! I cannot stress this enough. .Water is what keeps our body healthy and hydrated. It is what keeps our skin from drying out. It is so important! My kids drink SO much water now and they love it. It is best to drink water at room temperature because it is said to absorb better into your body, but if you can't do that, than cold water is fine too, as long as you are drinking water things will be okay.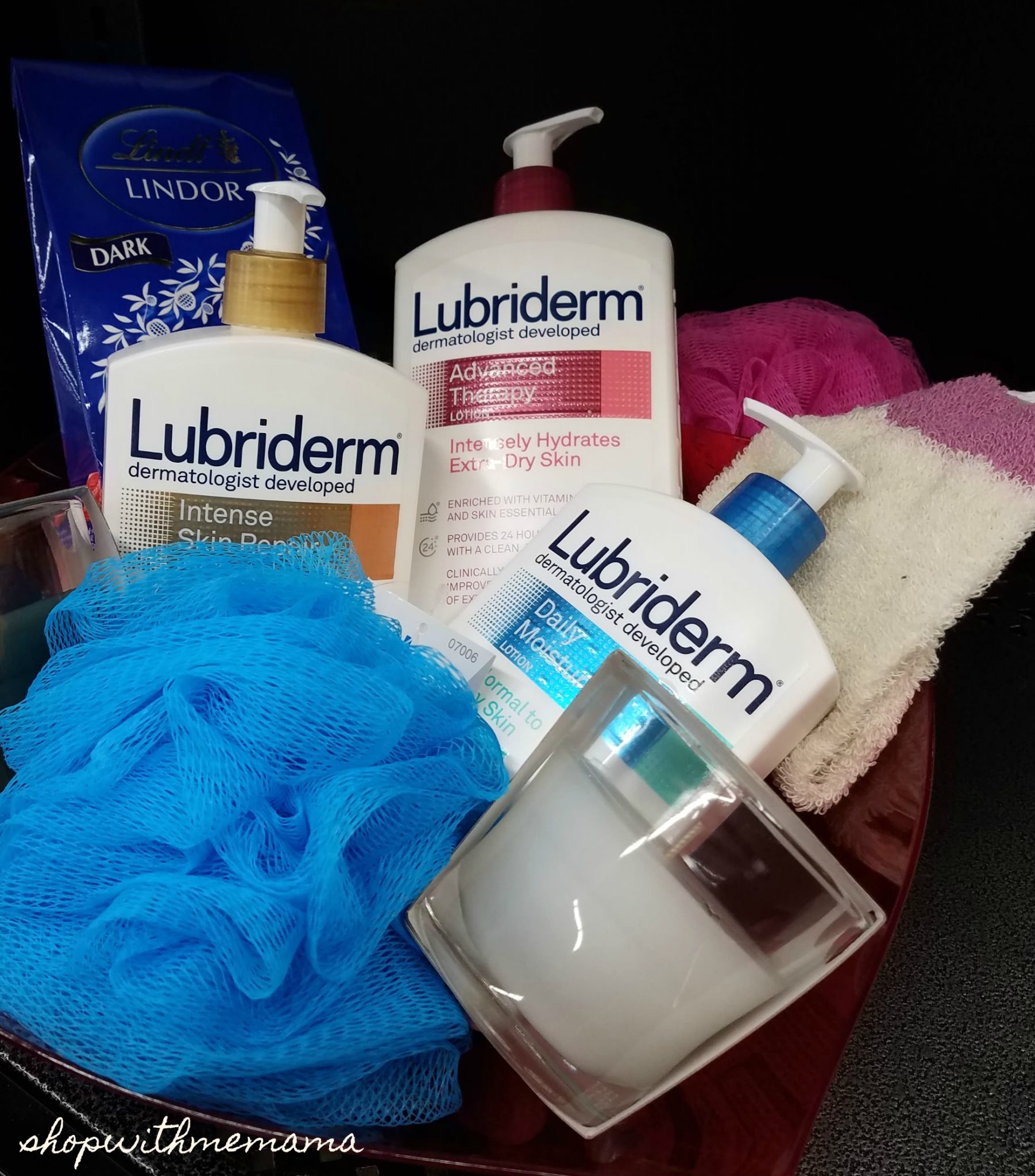 Of course, there are plenty of other Ways To Keep Your Skin Hydrated During Winter, but the five ways I listed above are OUR ways we keep our skin hydrated during the winter months. It has helped us so much. Yes, our skin still gets dry from time to time, but by doing the five things above, our skin has definitely improved SO much. Check out this video about Lubriderm!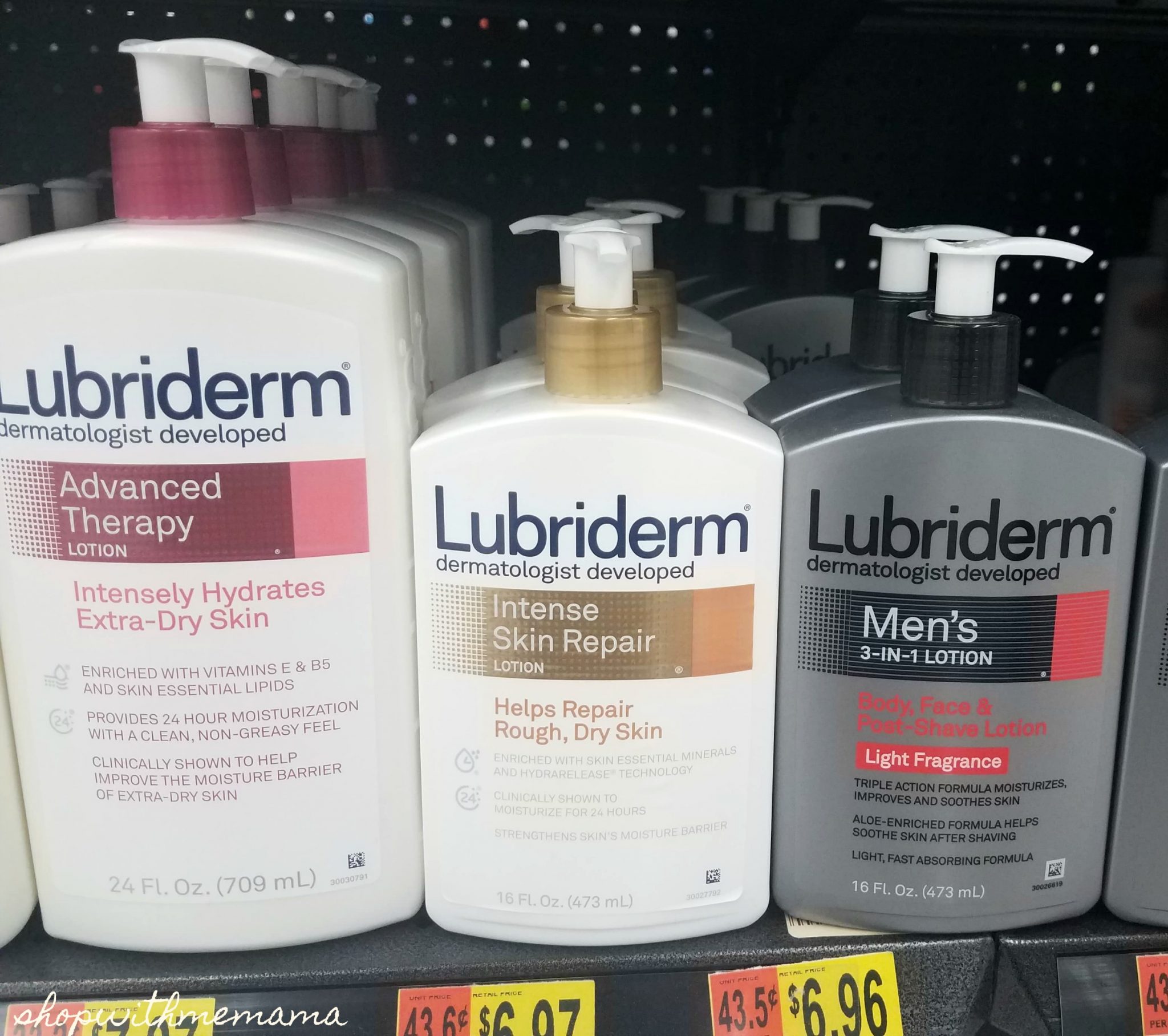 Why Lubriderm?
Lubriderm has been around a while and we trust the brand and products. Lubriderm has an array of products to choose from, so be sure to check out their product range and see what they have for you. We like to go to Walmart where they have all the Lubriderm products at great prices. Last but not least, Lubriderm works for us.
Buy
Lubriderm Products Available at Walmart!
What Are Some Tips You Have To Share, About Ways To Keep Your Skin Hydrated During Winter? Please share them in the comments below.