With springtime upon us, summer is right around the corner – and that means family vacations! While vacation comes with plenty of stress as a family, it's also the time we treasure making core memories with those we love most. With so much of the work in planning a family vacation falling on us as mothers, what to pack shouldn't be something we stress about as much as we do. Let's look at some of the family vacation wardrobe essentials you want to make sure you've already got, so when it comes time to start packing, you have one less thing to worry about.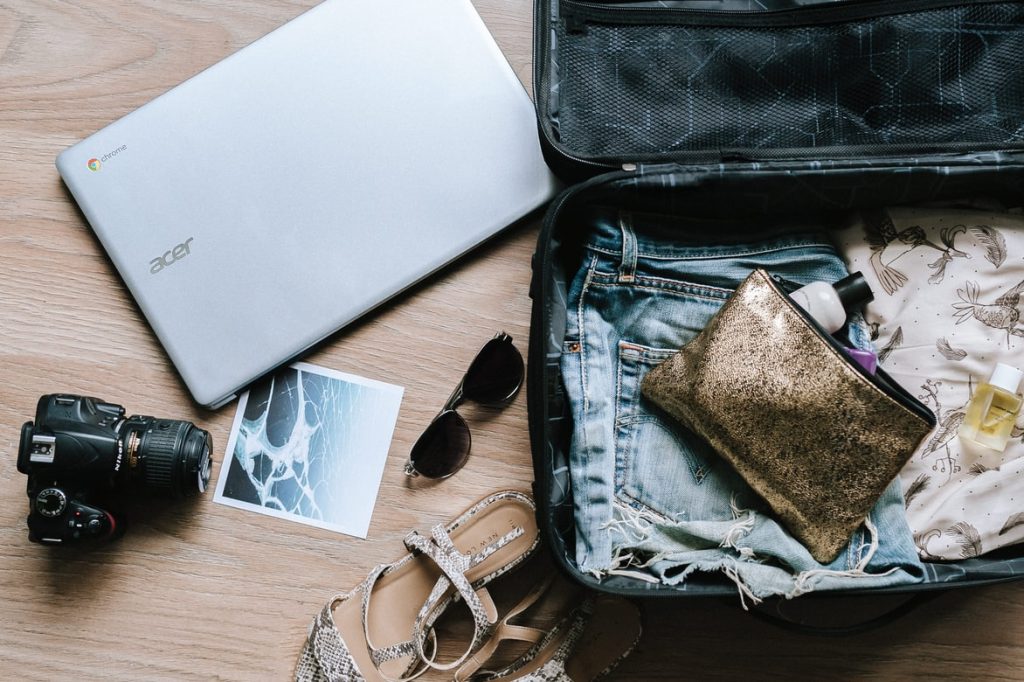 6 Family Vacation Wardrobe Essentials
Extras For Littles
Just like at home, your very young children are going to get all kinds of spills and stains on their clothing. While you may not care much years from now looking at photographs of your vacation if they had stains on them, you still want backups packed for your trip. It's wise to have two sets of clothes for each day you will be gone. You might want to triple up on daily underpants if your child still hasn't mastered potty training or is prone to accidents.
Matching Outfits
Remember the horror we all felt growing up when our parents wanted the family to wear matching outfits for a photoshoot? Oh, your family didn't do that? Lucky you. Today, however, being matchy-matchy and twinning with your kids is more accessible than ever and totally in style. So, choose a look you think everyone will feel comfortable and look great in, and get a matching outfit for you all to wear. Recreate that iconic beach photo where you're all jumping simultaneously, but make it match!
Functional Footwear
Even if you're the type of mom who plans every day of a vacation's itinerary down to the hour and knows precisely how many excursions you're going on – luck still favors the prepared. You want to have appropriate footwear for everyone in the family for events like hiking, walking along city streets, and flip-flops for the beach. There's nothing worse than a child who is uncomfortable or needs to be carried because their feet hurt or got blisters from not having the proper footwear – poor babies! Plus, you want to keep them safe while traveling, and shoes are a big part of preventing falls, blisters, and more injuries.
Something For A Night Out
Is there anything cuter than a toddler in a bowtie or a frilly dress? While most of your dining on a family vacation will be casual, you want to plan for the potential for at least one fine dining event happening. Make sure you have something for everyone in the family to wear that could satisfy even the strictest dress codes. This means a jacket for your teenage son and partner and appropriate clothes and casual jewelry for you and the girls in the family. Even if you don't end up using it, it's better than having to forego an exclusive opportunity or spend precious vacation hours shopping for something to wear.
Light Layers
Even if you're headed on vacation to a tropical destination, you can never control the weather. For this reason, it's essential to have light layers for everyone in your family. Rain jackets and a light cardigan should be plenty. The great thing about layers is if you don't want to give up precious space in your suitcases, you can wear these pieces on the plane with you, and they can easily be tied around the waist or worn over the shoulders if you get too warm while traveling.
One Pro-Tip
If you've traveled a lot with children, you've learned that they will get dirty having a good time and exploring – and you want them to! So, a pro-tip for wardrobe essentials to pack for children is to go with darker colors and clothes that don't rip or tear easily. This can save you a lot of trouble running back to a hotel to change or being bummed out when a favorite item rips. So, where you can follow the dark and durable rule.
Vacations as a family are when your children remember and cherish as they grow up and reflect on their childhood. While they won't be able to appreciate how much work you as their mother put into their having a good time until they're older with children of their own, they will remember all the love they felt from you. So, use this list to make your planning easier and free your headspace to make memories with your little ones (even if they're big now). Happy trails!