This post is about 7 Self-Care Ideas To Consider this year. Right now, everyone is talking about self-care strategies, and for good reason. Experts agree that self-care is one of the best methods to look after yourself, regardless of how hectic your life is. But choosing how to administer that self-care can be tricky, particularly if you have a budget to consider or your time is limited. With that in mind, here are some excellent self-care ideas to consider that will make you feel great and ensure you get the most out of the time and money you have. Read on to find out more.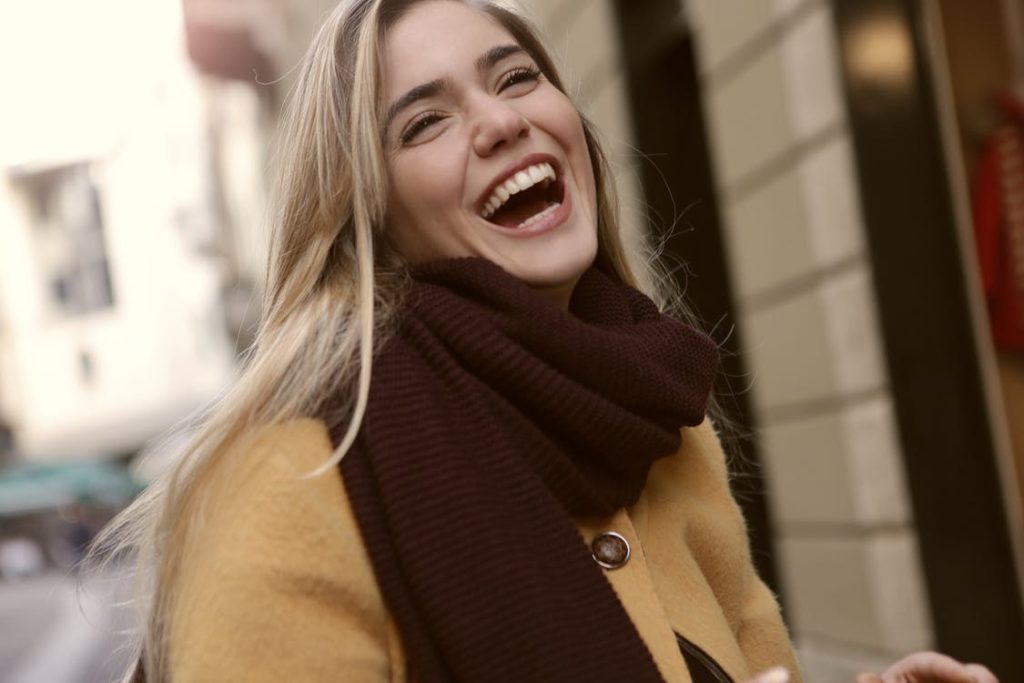 7 Self-Care Ideas To Consider
Take A Nature Walk
Taking a nature walk is one approach to practicing self-care in the great outdoors. Outdoor self-care has been associated with offering lower levels of stress, depression, and anxiety, as well as improved overall well-being. It may also help with natural immune strengthening and pain relief.
However, there will probably be occasions when you are so busy that you do not have enough time to go on nature walks. In that case, you can integrate nature into your living environment. You can do this by bringing in indoor plants. Even if you are working and busy, you can benefit from the calming effects of vegetation all around you. Plus, they'll purify your air, making you feel much more alert and healthy.
Watch A Comedy
While everyone's self-care method is unique, one of the most popular is incorporating humor and fun into your routine. Laughter and humor are essential components of comedy which is why you should watch – or listen to if you prefer – a comedy. This could be a stand-up show, it might be a sitcom, perhaps it's a comedy movie or a podcast.
No matter what it is or what your style of humor might be, you'll find that if you take the time to enjoy some comedy in your life, you'll feel better for it; after a long day, you will always have something to make you chuckle, which will relieve you of tension and stress.
It's easy to get overwhelmed by the stresses of daily life. However, doing something enjoyable can provide you with major physiological and emotional benefits. In that case, view that hilarious video clip and perhaps share it with a loved one. Then you'll all have a good laugh while caring for one another as well as yourself.
Take A Break From Social Media
There is so much noise and negativity on social media that it can aggravate your mental health. It is unhealthy to spend so much time on social media sites, and if you are experiencing depressive symptoms, now is the time to disengage from social media.
Individuals who spend a lot of time on social media frequently feel lonely and alienated in real life, and that's even true if they are always chatting with people online. They are also more prone to living shorter life. The good news is that even if you are addicted to social media if you can find something else to do instead, you'll soon ween yourself off it.
You might go to see a show or movie where you can't check your feeds, or perhaps you'll invest in one of the best indoor saunas where it would be best not to take your phone. You'll soon be able to replace social media with other things and be happier with it.
Take Care of Your Mental Health
Yes, this seems like a given, but if we are looking at different ways to take care of ourselves, our mental health is an excellent place to start. There are various ways to take care of our mental health, whether using Spravato treatment. This FDA-approved intranasal spray can be prescribed to help patients with treatment-resistant depression and an antidepressant. Or they use antidepressants and anti-anxiety medication.
People who need to use antidepressants can often improve their moods and feel better overall. This is because antidepressants help reduce the levels of risk of developing depression. People who are depressed often have low serotonin levels, which can lead to feelings of sadness, emptiness, and instability. Depressive symptoms may also lead to a decrease in activity, interest in hobbies, and a reduction in sexual desire.
If you do not feel good mentally, life can be difficult. Consider contacting an online spiritual life coach to help you change bad habits and reconnect with yourself again. Spiritual coaches guide you in healing old wounds and moving into a brighter and happier future.
If you're struggling with mental health issues, it's essential to get help from friends and family. They can provide emotional support and offer valuable advice on handling your feelings. Additionally, they can give the resources like medication and therapy. The most important thing we do is look for help without feeling ashamed or concerned because we are trying to better ourselves at the end of the day.
Doing Yoga
Yoga is more than simply pausing to stretch your body and catch your breath. It's a technique for placing you in a state of mind where you can see things as they are. As you allow your thoughts to be free, your senses expand. Yoga will allow you to experience the whole universe as an extension of you, uniting everything. Does this sound far-fetched? Perhaps, but once you experience the benefits of yoga for yourself, you'll understand.
Yoga can assist both older persons and children as well as everyone in between. This is due to the fact that it has both mental and physical benefits for the human body. Yoga can also be an important part of medical rehabilitation if you're unwell, recovering from surgery, or coping with a serious ailment.
It can help you in feeling better quickly. When it comes to self-care, there are few things that can compare with yoga for the feeling of inner peace and tranquillity that it provides.
Exercise: 7 Self-Care Ideas To Consider
We've spoken about yoga specifically, but exercise, in general, is a great way to practice self-care. We all know exercise is healthy for us, but do we truly understand how beneficial it is? Daily exercise can benefit you both physically and emotionally, improving your mood and lowering stress and anxiety, as well as helping you lose weight.
Of course, going to the gym every day can be difficult, so try to integrate other workouts, such as walking, tennis, or yoga, as mentioned above, that might be easier to fit into your schedule. The most essential thing is to develop a regimen that suits you.
Even installing a small indoor sauna could improve your mind, body, and soul! My best friend growing up had a sauna and we would always go in it after working out together. It helped us to relax and our bodies just felt better after being in there for a while. It was also nice that it was with my best friend!
Say No
It's difficult to learn to say no; many of us feel bound to say yes when someone asks for our time or energy. However, saying yes to loved ones or colleagues might lead to burnout, anxiety, and irritation if you're already pressured or overworked. It may take some effort, but if you learn how to say no gracefully, you'll feel more self-confident and have more time for self-care.
Plus, you'll always be able to keep your promises; you would feel terrible if you said you could do something and then weren't able to fulfill your obligations because you were too tired or busy or generally stressed out.
Get More Organized
Getting organized is often the first step toward becoming a healthier you since it helps you to determine precisely what you need to do to take better care of yourself. A simple modification, such as having a planner or a calendar on the fridge, will help you jot down all of your duties and appointments while also making your life more organized.
You could also designate a spot to store keys, purses, backpacks, briefcases, and jackets so they're ready to go the following day. Maybe you could start making your lunch in advance or writing a to-do list every evening. All of this will help ensure you are more organized, and that will help you feel happier.