Since summer break is in full swing, we are going to need to figure out fun things to do on a budget. There are many ways to save on summer travel, activities and most things. You just have to look and you will find them. From going on road trips in your reliable car to flying the big blue sky to a destination far away, there are plenty of ways to save on the costs. I have listed a few ways below.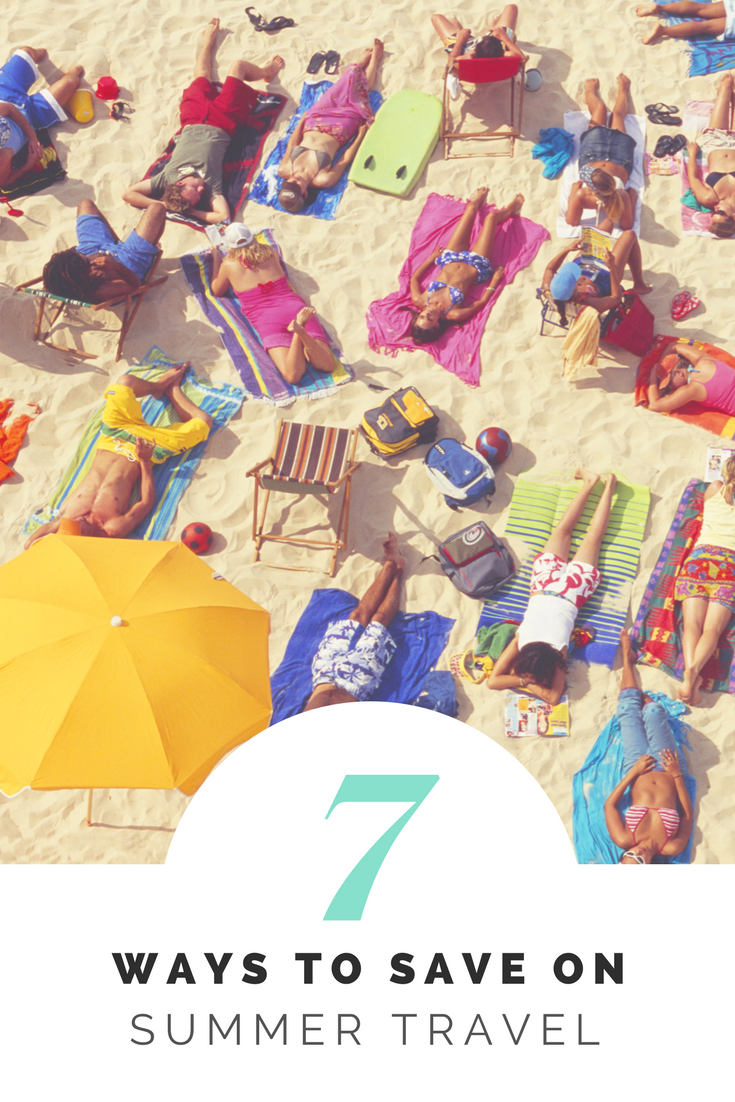 7 Ways To Save On Summer Travel
*Book a hotel that has breakfast and all the needed amenities. If you are traveling with family/friends, make sure to ask the hotel if they can give you a discount for the rooms since there is a group of you traveling together. Don't forget to ask if they have 'hotel points' so you can use your points for the next time you stay at that hotel.
*Get The Best Deals On Rental Cars! Shop around, look for coupons and get the best deal on a rental car for your family travels.
*Save on airfare! This is a big one because it can be SO expensive to fly during the summer months as they are peak months for traveling. You have to look around and find the best deals even if that means flying coach. Who cares, as long as you get there safely and save money doing it. Don't forget to redeem any points you have for flying!
*Stay with family and friends when you travel. Make sure to make a plan and stay with friends and family along the way to your destination and back. That way, you save money and can use that money you would be spending on hotels, for other important things like souvenirs!
*Check for discounts and savings in the area you are visiting by checking out the attractions, parks, and places to explore. There are always ways to save on these things, you just have to dig a bit!
*You need to eat, so make sure you find coupons, discounts, and specials where you will be eating. This is a plan ahead thing to do. Search for coupons for restaurants, grocery stores or Starbucks you may be visiting along the way. Food can be SO expensive, so it is important to find ways to save while still filling those hungry bellies!
*Follow the places you will be visiting (hotels, attractions, etc.), on social media. That way, you can stay up to date on all specials and fun things going on, as they happen! This is one of the best tips I have learned since I am always online anyways!
There are tons (and I mean TONS) of ways to save on summer travel. You just have to look around and find the coupons and deals that work for your family get-away! It takes a bit of planning, but trust me when I say, it is totally worth every second! Make your summer travels memorable in a good way, not by draining your bank account! Make good memories, not bad ones!
How Do You Save On Summer Travel?