In this blog post, we will talk about 8 Embroidery Ideas For Clothes And Accessories! If you're looking to add a personal touch to your wardrobe, why not try embroidery? Embroidery is a great way to add a pop of color or design to any article of clothing. Best of all, it's relatively simple to do yourself! Adding a little bit of flair to your clothes with embroidery is the perfect way to give them new life and make them feel more personal. Have fun exploring different designs, colors, and stitches until you find something that's perfect for you.
Start with a basic design. A lot of people think that they need to be super creative when it comes to embroidering their clothes, but that's simply not true! Sometimes, the simplest designs can be the most beautiful. So if you're feeling stuck, you can check out the embroidery patterns, monograms, templates, fonts, and more at Creative Fabrica to help get your creative juices flowing! I really like this site because it has so many designs, patterns, (and more!), and information to help you get creative and pinpoint exactly what you want to do.
For example, if you are searching for a unique font to put on your shirt or hat, Creative Fabrica has tons of ideas and fonts to choose from. I personally love their Willow font! But they have so many fonts you can browse through and choose the perfect font for your project. If fonts are not what you are after but are looking for some fun graphics, then you need to check out their graphics.
And you can subscribe to their graphic subscription which will give you unlimited access to thousands of graphics, gives you instant access to all their new graphics, and new designs are added daily! They literally have SO much to offer! It leaves the guesswork out of what kinds of graphics or fonts you want because they have it all at your fingertips.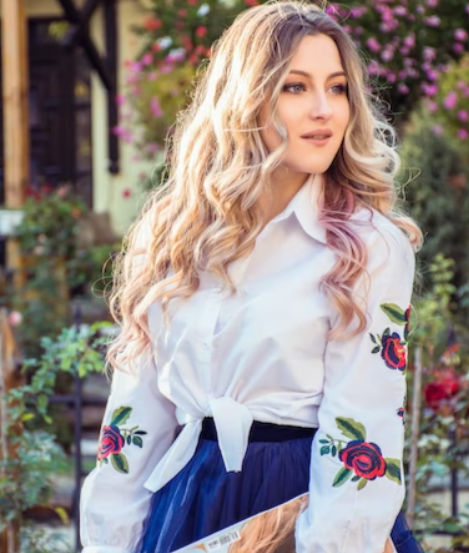 8 Embroidery Ideas For Clothes And Accessories
If you are still not sure where to start then keep reading because, in this blog post, we'll give you 8 embroidery ideas for clothes that you can try at home with the help of my favorite embroidery site!
1. Monogrammed Shirt: A monogram is a great way to personalize a shirt or blouse. All you need is a piece of fabric and some embroidery thread. Simply stitch your initials onto the fabric and then attached it to the shirt using a needle and thread.
2. Floral Design: Want to add a feminine touch to your clothing? Try embroidering a floral design onto it! This can be done by hand or with a machine, depending on your preference. Use colorful threads to really make the design pop.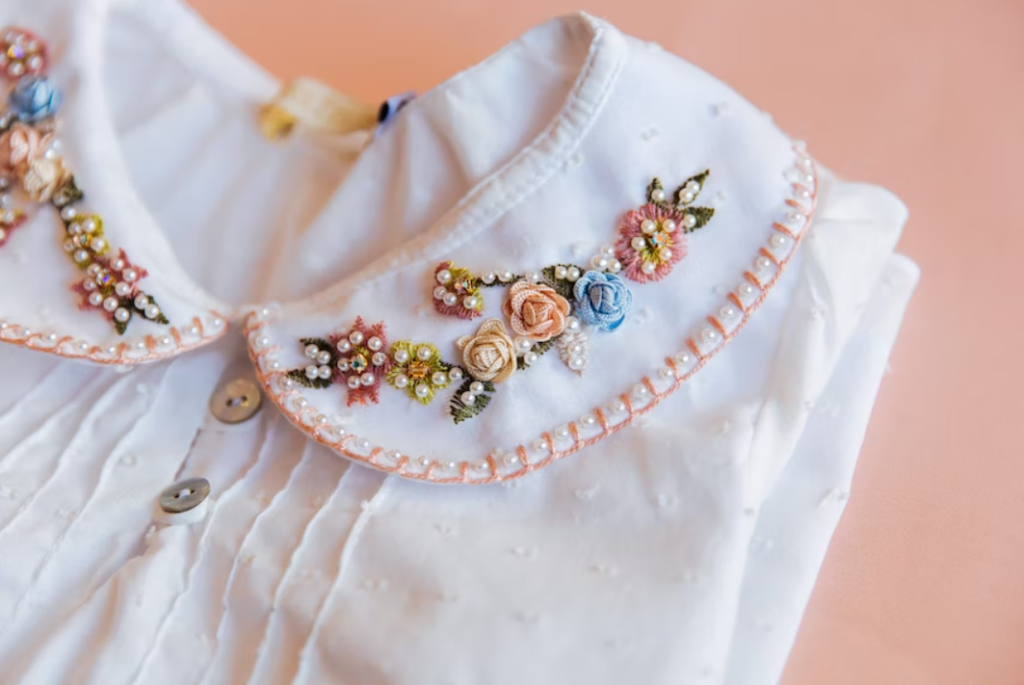 3. Quote Tee: Have a favorite quote that you want to share with the world? Why not stitch it onto a tee shirt? This is a great way to start conversations and show off your personality. Just be sure to use a stable block letter font so that the quote is easy to read.
4. Customized Jeans: Add some flair to your jeans by adding embroidery designs! This could be anything from flowers to geometric shapes. Just make sure that the design is placed on an area of the jeans that don't stretch too much, otherwise, the stitches may come undone over time.
5. Decorated Hoodie: A hoodie is a perfect canvas for showing off your creativity. You can add embroidery designs anywhere on the garment, from the hood to the pockets. Have fun with it and let your personality shine through!
6. Patterned Scarf: A scarf is another great opportunity to add some personalization to your wardrobe. Try stitching a simple pattern onto the fabric using contrasting colors of thread. This will give the scarf an added visual interest that will make it really stand out.
7 . Embellished Hat: Take your love of embroidery one step further by decorating a hat! This could be anything from a baseball cap to a beanie. Just pick an area of the hat that you want to decorate and go crazy with the stitching! Use brightly colored threads for an added bit of fun. If you are still not sure of what embellishment to use on your hat, check out Creative Fabrica because they have so many ideas for you!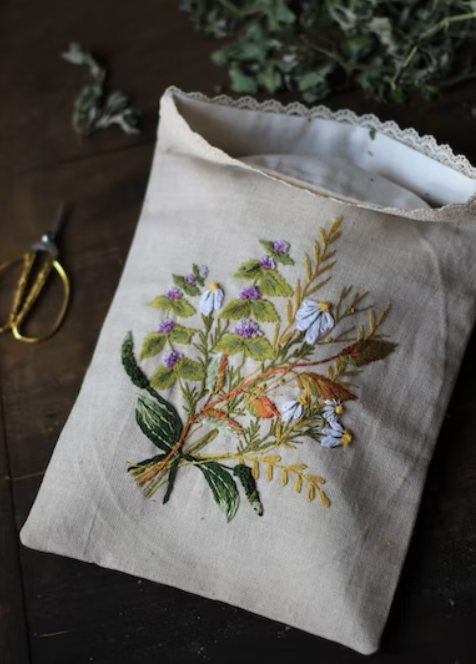 8 . Monogrammed Bag: Canvas totes and drawstring bags are very popular right now, so why not monogram one for yourself? This is a great way to add some personalization without having to go too crazy with the design. Simply stitch your initials or name onto the bag using embroidery thread in any color that you like. Feel free to check out Creative Fabrica for more ideas on monogrammed inspo!
As you can see, there are endless possibilities when it comes to embroidering clothing items and accessories. So get creative and have fun with it! Remember, there are no rules when it comes to fashion! I hope this list has given you some inspiration.
Handmade gifts are the best to receive. I know when I receive something that someone puts some time into, I definitely appreciate it more, especially if my kids make it! I used to do embroidery when I was in my teens, but haven't tried it since then. I think I may start it up again because it was so fun to do and I made some really pretty things!
Do you embroider clothes or accessories? Do you get your ideas and inspiration from Creative Fabrica? Please tell me in the comments below! I want to know who does this and what kinds of things you embroider and where you buy your designs!