*Product received. This is a sponsored post. Opinions are my own.
My husband has to be the most hard-to-buy for guy in the whole world! I dread it when his birthday rolls around or Christmas, because I just do not know what to get him! Plus, he ALWAYS wants EXPENSIVE things that I just cannot afford. Sigh. What is a wife to do??
One thing I DO know is that he LOVES his guns, ammo and knives. So, I am safe if I purchase something from those categories. But, guns can be expensive! See, he loves expensive things… So, I opt to buy knives instead. Which is always a good choice because you can never have enough knives, right? Well that is what hubby thinks anyways!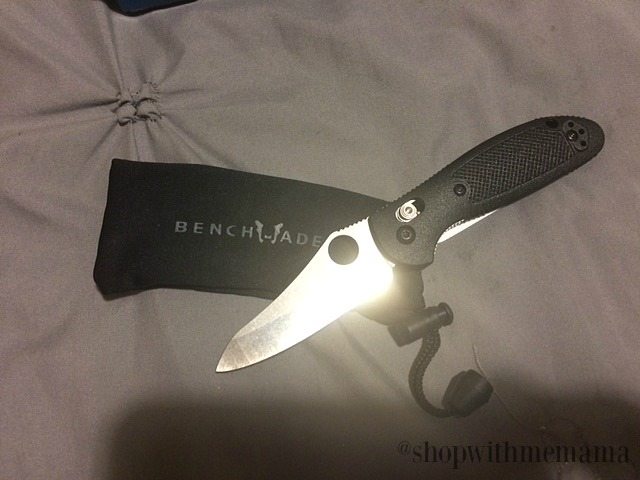 This Christmas my hubby will be getting a nice custom knife from KnivesShipFree. KnivesShipFree.com is an online knife store featuring the top brands in the industry. They are leaders in customer service, inventory and free shipping.
KnivesShipFree is not just any other knife company stocking the same knives everyone else stocks. Of course, KnivesShipFree carries the top brands of knives in the industry, but they are also committed to bringing knives to market from lesser-known, specialized makers. So at KnviesShipFree, you can get knives that are very difficult to find anywhere else in the industry.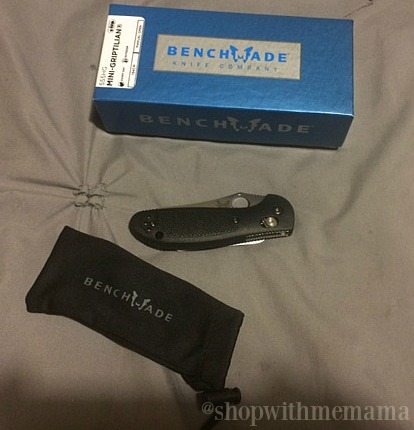 The knife I received is the Benchmade Mini-Griptillian knife. It comes in a really nice box and is in a nice little bag. It also comes with information about the knife. All ready for gift giving! I really like the size of this knife and that it has a lock mechanism on it and textured handle so it won't slip around in your hand when holding and using it.
More Specs About The Knife:
Overall Length: 6.78″
Closed Length: 3.87″
Blade Length: 2.91″
Blade Thickness: 0.1″
Handle Thickness: 0.510″
Weight: 2.67oz. Pocket Clip: Tip Up, Reversible
Lock Mechanism: AXIS® locking mechanism
Blade Material: 154CM Stainless Steel
Blade Hardness: 58-61HRC
Blade Style: Satin Finish, Modified Drop-Point
It is a beautifully made knife and I know my hubby will love it.
Buy
This knife retails for $89.25 and can be found online at https://www.knivesshipfree.com/.
Get Social!
Connect with KnivesShipFree on Twitter, Facebook, Pinterest, Instagram, Google+ and Youtube!
Do You Have a Hard-To-Shop-For Person In Your Life?