Originally conceived by two working mothers – a teacher and a psychotherapist – "Los Abuelitos" were designed to preserve Hispanic heritage for every generation. Abuelita Rosa and Abuelito Pancho are sweet, loveable, lullaby singing dolls who invite you to join them on a nostalgic journey as they sing "Canciones de Cuna", the traditional Hispanic songs of early childhood.
Abuelita Rosa Doll
I had the opportunity to review one of these dolls, Abuelita Rosa, and I think this doll is adorable! With her little glasses to her catchy, fun singing, this is a doll that is sure to please just about every mom and child! She is a 17″ plush doll that sings heartwarming nursery rhymes that preserve the Hispanic heritage.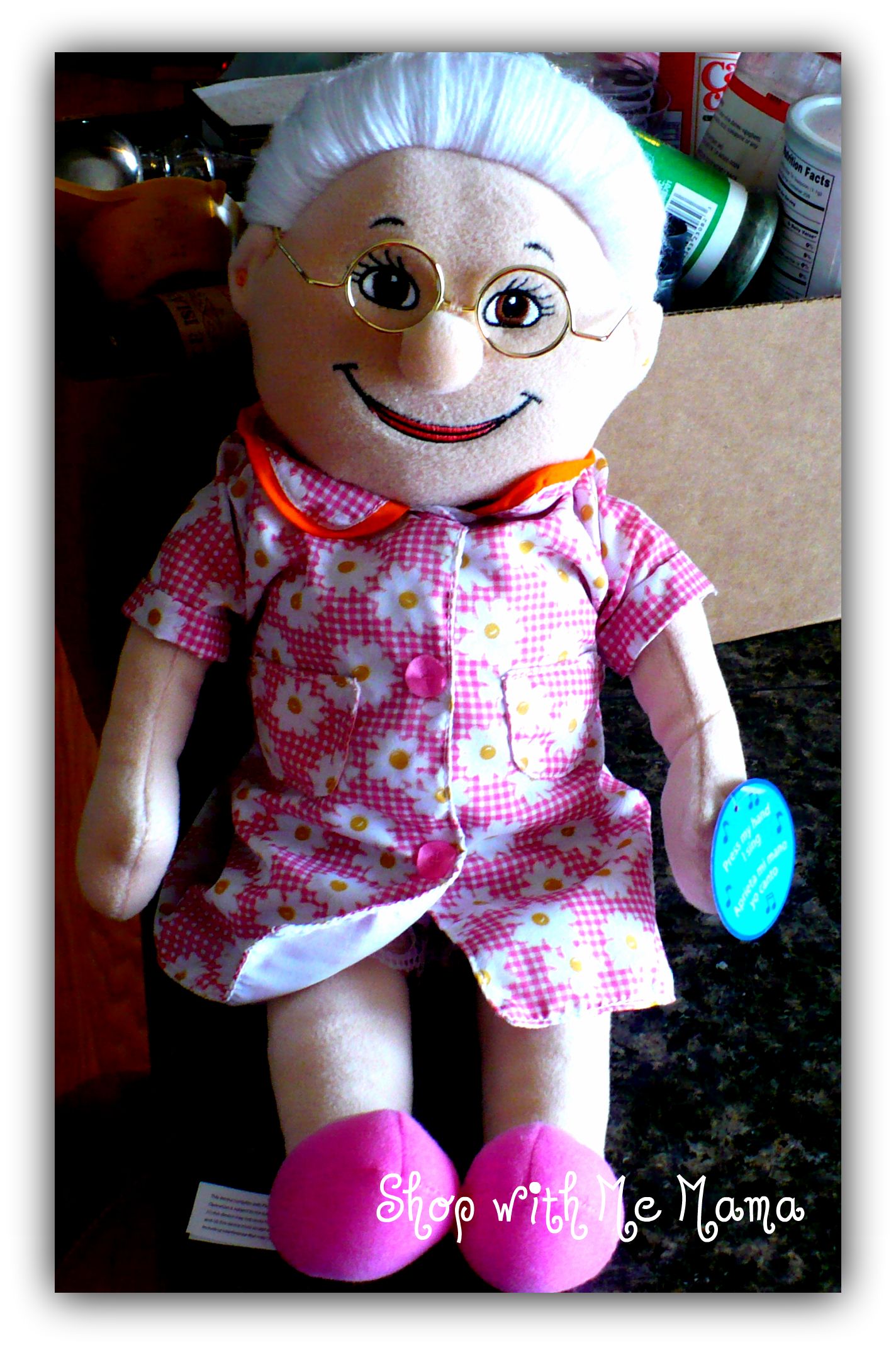 The songs she sings include:
*Arroz con Leche
*Que Linda manita que Tiene el Baby
*Esa niña Linda
*Pon, pon, pon el dedito en el pilón
*Azótate la mocita
*Duérmete mi niña
My daughter got this doll and loves to listen to her sing, even though she has no clue as to what she is singing. She especially loves her little glasses which she is constantly asking me if she can take them off of her, LOL. This is actually a really nice plush doll and is really cute sitting on a shelf or on top of a dresser for display and a great conversation piece. Think Mothers Day! Talk about a unique gift this would be! This doll is great for kids ages 2+. The doll comes in a box that looks like she is sitting in a rocking chair! Too cute if you ask me!
And, look at this CUTE baby doll! So adorable, this is just one of the 6 dolls that Baby Abuelita carries!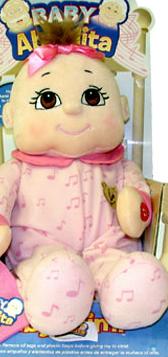 Baby Abuelita also has other plush dolls too. Check them out by visiting them at http://www.babyabuelita.com