Are you looking for Affordable Fresh Christmas Wreaths, Centerpieces, And Holiday Gifts? Have you ever had a fresh wreath hanging on your wall? How about a festive and fresh centerpiece on your holiday table? I have, thanks to Lynch Creek Farm. Last year was my first year finding out about them and when I received my gorgeous fresh wreath from them last year, I knew that I was going to be a LONG time customer for years to come!
Affordable Fresh Christmas Wreaths, Centerpieces, And Holiday Gifts!
This year, I was fortunate to receive another absolutely breathtaking fresh holiday wreath from Lynch Creek Farm. The wreaths are delivered in a very sturdy box and nestled inside is your fresh wreath. Upon opening up the box, I was greeted with the best-smelling pine ever! Since we have a fake tree, this pine smell was SO welcomed! I think next year we will be doing a REAL tree just because I miss that Christmas tree scent so much!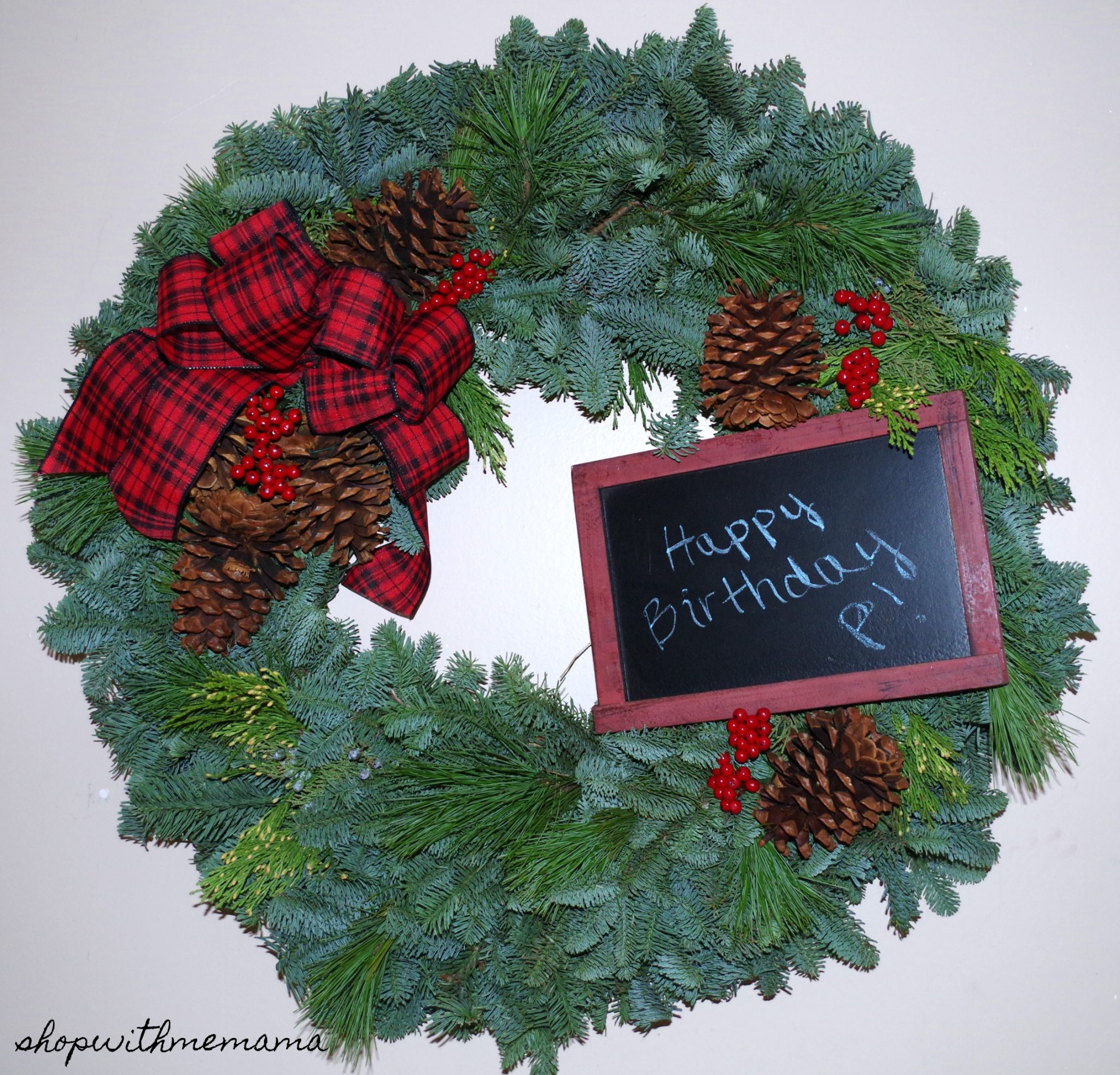 Since the wreath comes in such a sturdy box, you really don't need to do much to the wreath when you pull it out of the box. Maybe fluff up the ribbon a bit, but that is it. I was going to hang this on my front door, but it is so beautiful and smelled SO good that I needed it to be inside my home with me. That way I can look it up at anytime. It is just too pretty to have it hanging on a door outside!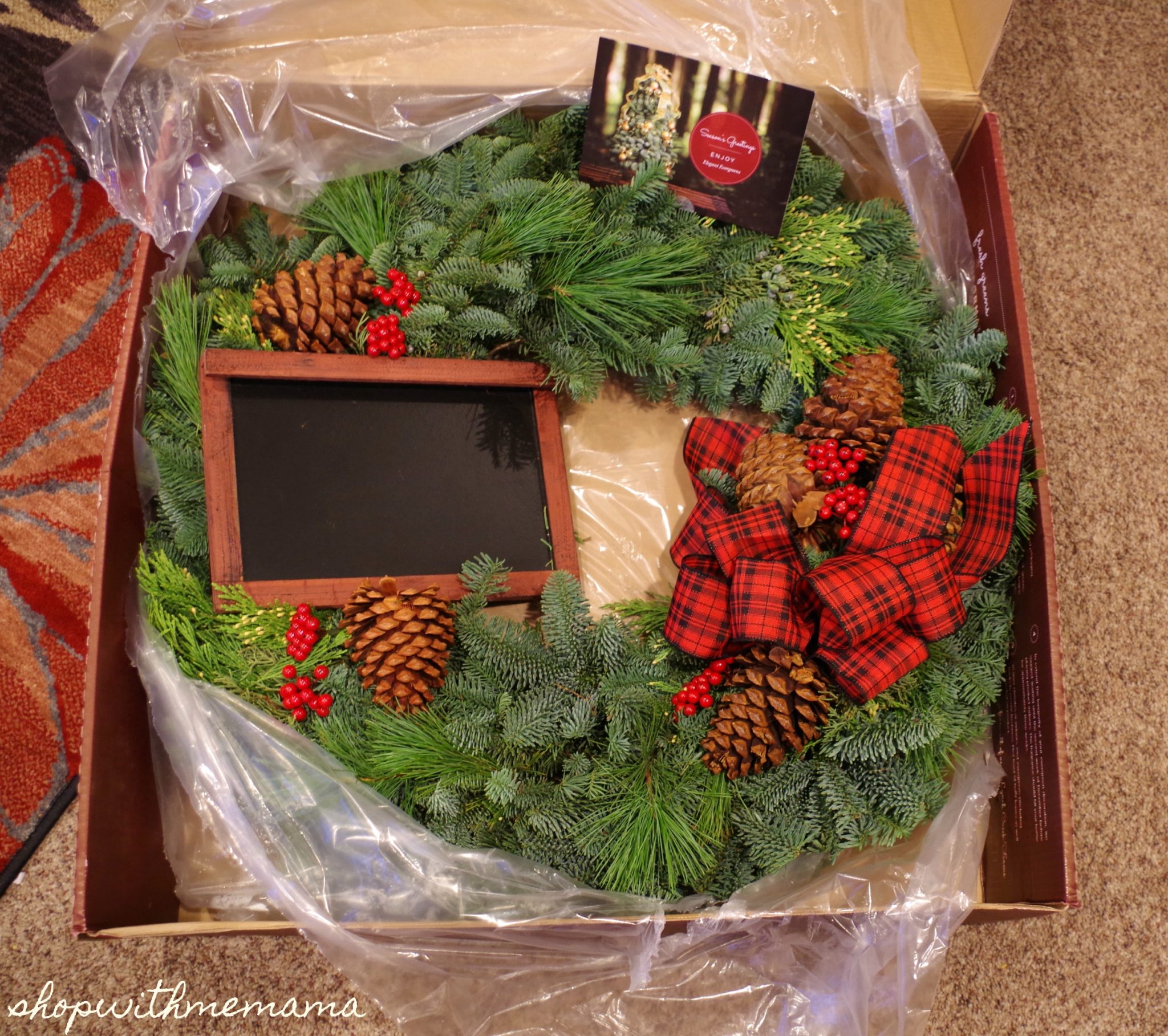 I received the gorgeous and festive 'Tis The Season Fresh Wreath. I loved it when I saw it on their website and I love it even more in person. The chalkboard hanging on it sold the deal for me. I love that I can write anything on it and when the wreath is long gone, I still will have that cute chalkboard to display in my home (and the pinecones and ribbon too!).
About The Wreath I Received
Create your own unique holiday greeting on this adorable wreath! Write out your naughty and nice list, greet your guests with holiday cheer, or present this gift with your special message. A bright red and black plaid hand-tied bow, real ponderosa pine cones, real juniper berries, and faux red berries come together atop a noble, pine, and incense cedar base. A blank chalkboard comes attached to the wreath ready for a customized holiday message. Available in 26″ & 32″ sizes.
How Long Do They Last?
Well, from my experience with the wreath last year, this wreath lasted into January, no lie. Even though they say it will last longer outdoors, this wreath lasted a long time inside! I was thrilled with that! Yes, I left the wreath up until it died, had to! They are THAT pretty.
Materials: noble fir, incense cedar, white pine, and juniper with 6 Ponderosa pine cones, 4 faux red berry clusters, chalkboard with chalk, and a red and black plaid bow
Weight: approximately 8 lbs
Longevity: approximately 3 weeks indoors and 4-6 weeks outdoors, with regular watering (They last longer, read above!).
Lynch Creek Farm not only carries a variety of wreaths (different sizes too!), but they carry fresh garland, centerpieces, tabletop trees, and specialty products. Everything they make, in my experience, has been nothing but quality made. I love how they take the time to make their products and inspect them before they go out to their customers. A lot of work and love go into these beautiful pieces.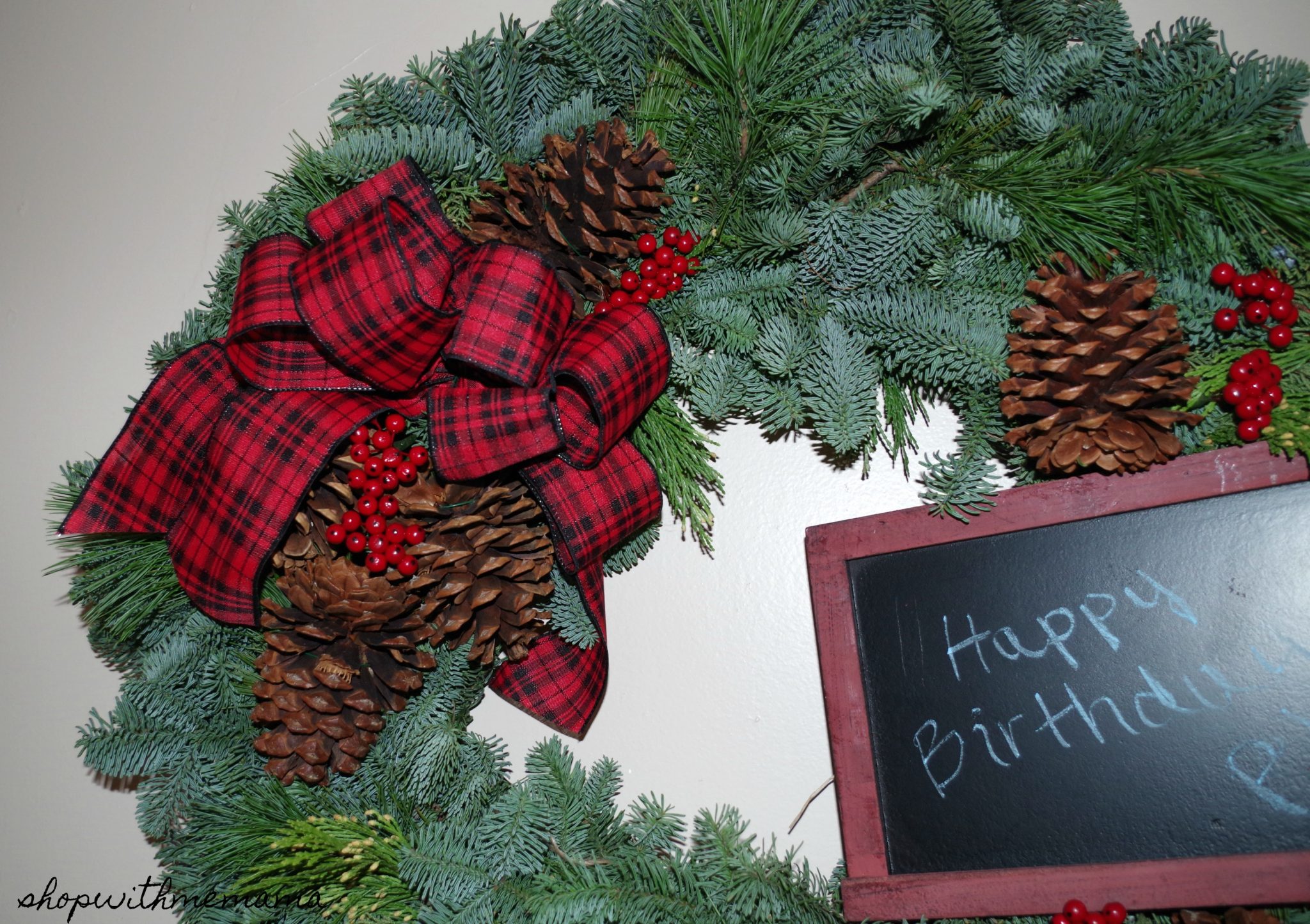 They do not cut down trees. Noble fir trees are never cut down when harvested but rather trimmed on the lower branches to ensure a lifetime of bough production. Their boughs come mostly from the Cascade Mountains, near Mount St. Helens, on either permitted government or private land.
Ready To Buy?
If you are searching for Affordable Fresh Christmas Wreaths, Centerpieces, And Holiday Gifts, You can browse their beautiful, handcrafted and fresh products online at https://www.lynchcreekwreaths.com/. The wreath I received retails for between $54.95-$84.95.