Check out my Amerileather QMetal Crossbones Handbag review, below! I do have a little 'punk' in me, always have. Recently, when I was looking online at Overstock.com, I came across a handbag and fell IN LOVE with it. I needed a new handbag and wanted this one to replace my old one.
*This post includes my affiliate links
Amerileather QMetal Crossbones Handbag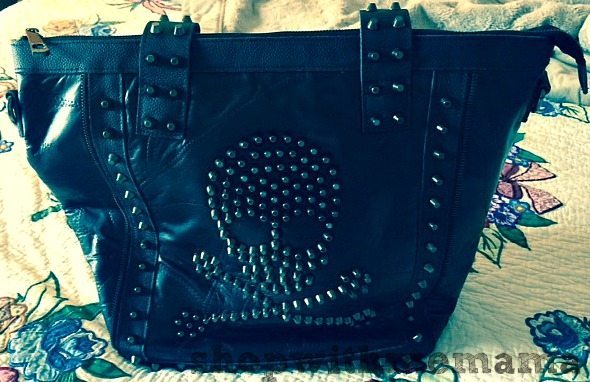 Overstock.com graciously sent it to me to review. It is the Amerileather QMetal Crossbones Hand Bag and it is seriously the coolest-looking bag I have ever owned. I just adore it! Not only will this bag go with ANYTHING I am wearing but it is super spacious and accommodating to my needs, too.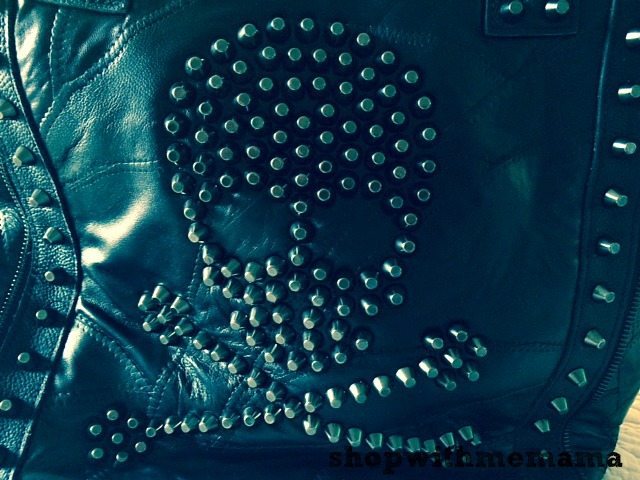 You see, any bag I carry HAS to be big enough for my toddler's things too. Like diapers, wipes, an extra set of clothes, AND my stuff too. This bag is big enough to hold all that stuff and MORE. I like that it has a zipper so that nothing will fall out of it.
I don't really like bags that button at the top as babies can get into them and stuff always seems to fly out of it. With the zipper, I don't have to worry about that stuff happening.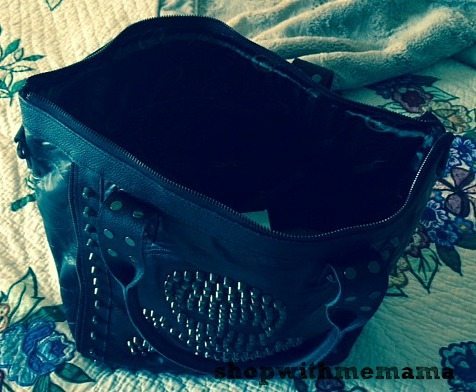 This stylish, designer handbag features a skull and bone design on the front. The metal studs that make up the skull and cross bones, stick out and really give this bag a unique and cool look. This bag also comes with a handy coin purse, that I use as a wallet because it zips and keeps everything together. The bag also has two zipper pockets inside and a cell phone pocket.
The inside is lined nicely. The shell is lambskin and is a super soft feeling and has a zippered pocket on the back of the bag. The handles are rolled, so it is comfy to hold or you can use the shoulder strap it comes with and uses this bag as a shoulder bag too. This bag comes in rainbow color or black (I got black, duh!).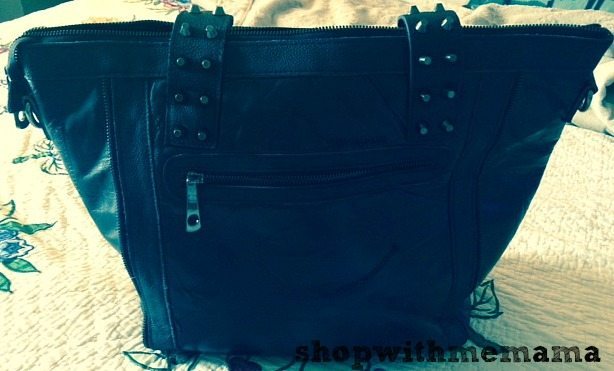 Buy
You can purchase the Amerileather QMetal Crossbones Handbag on Amazon.com! It retails for only $72.91!
What do you think of this Amerileather QMetal Crossbones Handbag? Is it your style? Would you buy it?