Barbie & Her Sisters in a Pony Tale Train and Ride Horse Playset
I am sure you all know about me, my daughter, and her cute cousins, Barbie Playdate we had in August, right? If you don't recall that post/party you can certainly find it by clicking on the link provided above.
It was such a blast and a huge success! I know what my nieces are getting for Christmas this year 😉 I wanted to do a quick recap of the Barbie & Her Sisters In A Pony Tale Train And Ride Horse Playset. It was such a huge hit at the party, I just wanted to talk about it some more!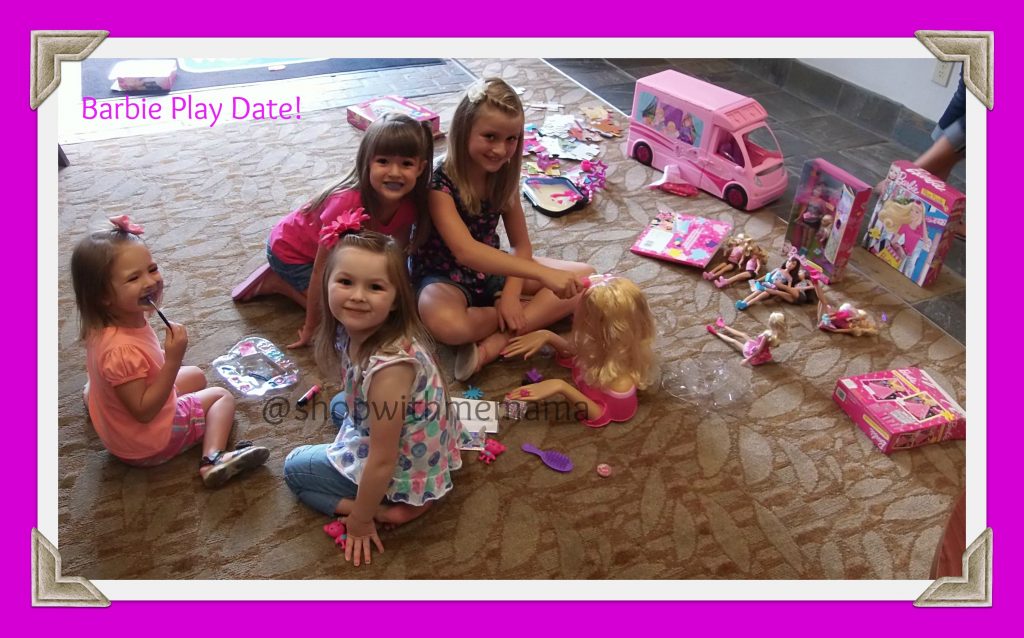 This is certainly going to be a super hot toy this holiday season and I can see why. Even I, as an adult, liked playing with this fun horse and Barbie.
The horse obeys Barbie, when she lifts up her hands! The horse gallops and even goes down so that Barbie can easily get on him and ride him around! Too cute!
I don't know about you, but having a little girl in my home, the need for Barbies is great. We have the beautiful Barbie Dreamhouse, cars, clothes, and MORE. My daughter just loves playing with her Barbies and friends and this fun horse is just so much fun.
You can discover the world of Barbie by visiting their Amazon store! From the gorgeous butterfly fairy world of Mariposa to the fun life in the Dreamhouse and to following Barbie and her sisters in Pony Tale, you can find everything you need to enjoy the world of Barbie with your friends!