*Products received. Opinions are my own. This post includes my affiliate link.
Receiving makeup in the mail is one of the biggest things I look forward to as a blogger. I love being able to experience and find new makeup that fits my personality! SO. MUCH. FUN!!!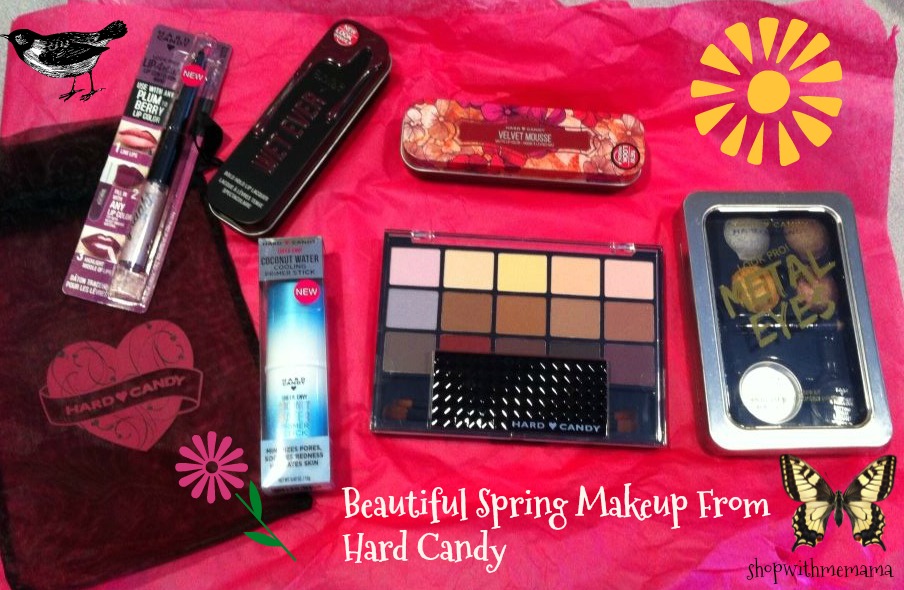 Hard Candy has some beautiful spring makeup out and I was able to check it out and put it to the test! That is the FUN part 🙂
The Beautiful Spring Makeup From Hard Candy That I Received:
Sheer Envy Coconut Water Primer Stick
Hard Candy Pro Palette
Lip Artiste Lip Contouring Wand
Bold Shine Lip Lacquer
Velvet Mousse
Metal Eyes Kit
This was such a fun package to open up and my daughter and I had some fun playing with this makeup!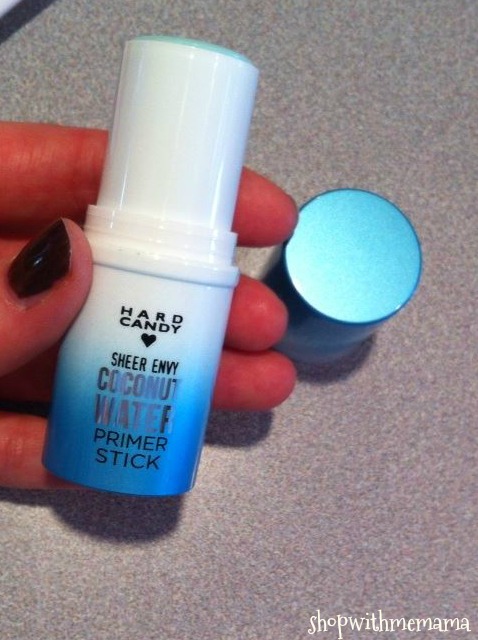 The Sheer Envy Coconut Water Primer Stick is awesome. I LOVE LOVE LOVE that this is made from coconut water and it is cold and cooling going on your skin. It helps to prime your skin so that when you put your makeup on, it just looks better. I rub the stick on my forehead, cheeks, and chin and then blend it in. Then I put my makeup on as usual. A water-based primer stick that instantly cool skin for flawless makeup application. This cool primer hydrates and soothes the skin, while leaving you looking pore-perfected!
Tip: When my foundation is on, I then use the Sheer Envy Coconut Water Primer Stick around the edge where my hair is and this helps blend my foundation into my hairline better so I don't have a weird, makeup mask on. Works like a charm! Also, stick this in the fridge for a huge cooling effect!!!!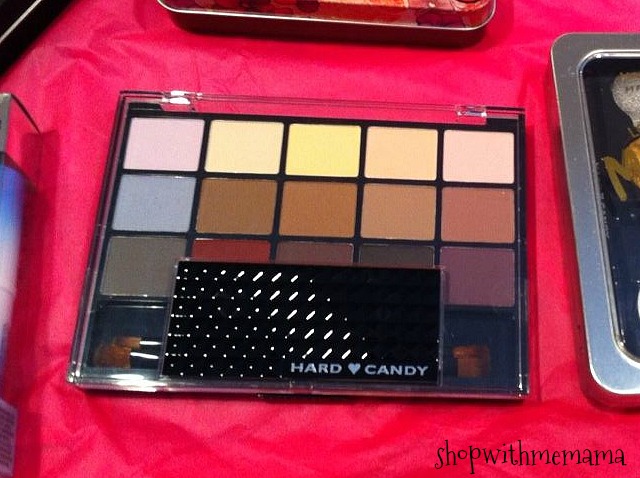 Hard Candy Pro Palette! Love the different colors in this palette. It also comes with two brushes with brushes on either side, so that was nice! This palette comes with 15 matte eyeshadow shades and brushes. These colors have been curated to include the perfect range of blending, crease, accent and lid colors, so they are fun to play with. You can create any look with these fun colors! This will be making its debut this spring and will retail for $10!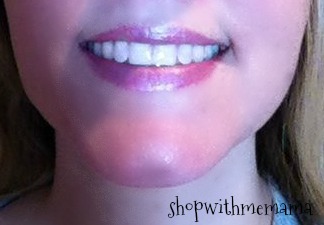 Lip Artiste Lip Contouring Wand. This was fun to put on. The color is really pretty and when you swipe the sheer gloss over the pencil color. This transformative lip contour and highlighting duo enhance your lips to modify the appearance of your lip shape and size! This will come in 6 shades and will be available this spring. I am wearing the shade 'Plum To Berry'. It will retail for $7.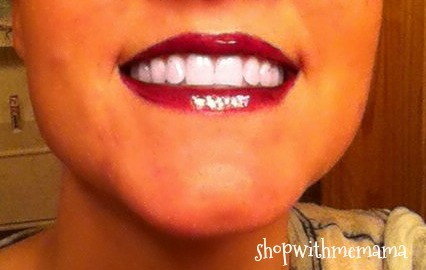 Bold Shine Lip Lacquer. This was a seriously fun color to play around with. Though it was super dark (too dark for my taste/style), it was still fun to put on. This is a bold hybrid lip lacquer that combines the long wearing properties of a liquid lipstick with the shine and hydration of a lip gloss! It is never drying and the shine can last a while. This is available in the springtime and there will be 7 different shades. I am wearing the shade 'Entitled'. It will retail for $6.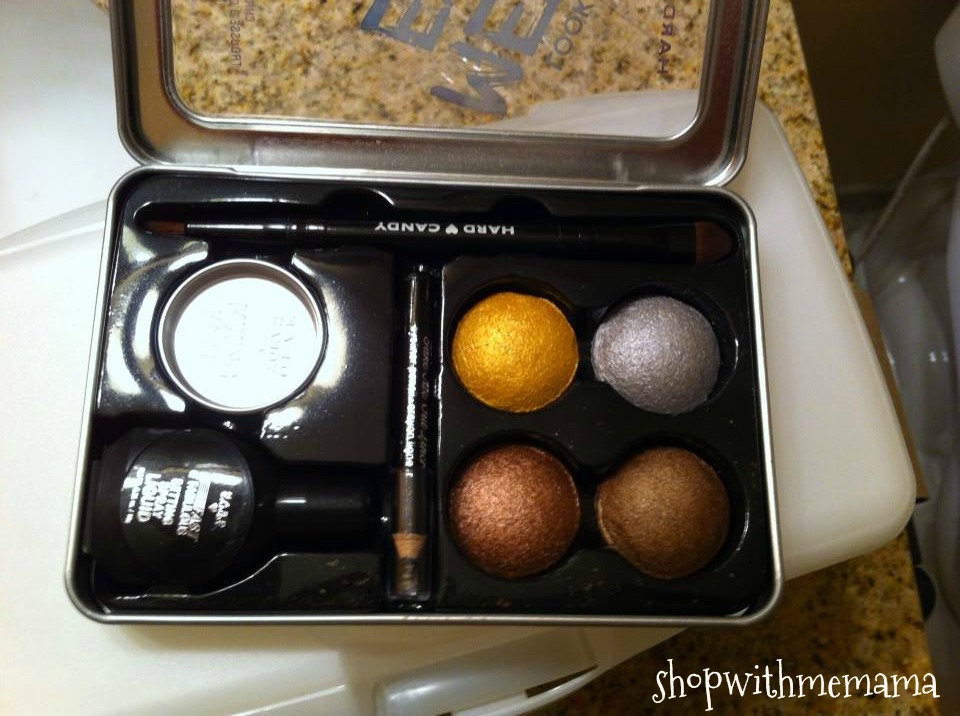 Metal Eyes Kit. This was lots of fun to try all these different colors on! This is an innovative shadow kit that allows you to achieve all those hot runway looks of metallic eyes. This kit includes 4 highly pigmented metallic pearl eyeshadows, mixing liquid, a mixing well, dual-ended eyeshadow brush and a mini black eyeliner to complete your look. You can choose your own intensity of the metallic colors by mixing the eyeshadows with the mixing liquid. These shadows can also be used dry for a less dramatic look. This kit will be available in the spring and will retail for $8.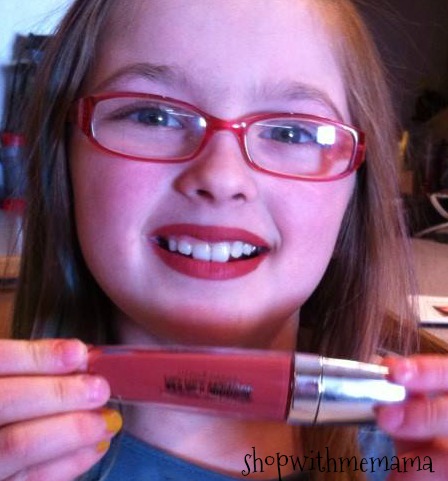 Velvet Mousse Lip Gloss. So pretty. It is a matte lip color and bold. My daughter loved it. Great for her when she is home and playing dress up 🙂 In just one sweep, wrap lips in a divine velvety texture. This full coverage matte liquid lip color hydrates lips offers comfortable wear and delivers bold long-lasting wear. My daughter is wearing the shade 'Tulip'. This is available now and retails for $6.
Check out more Hard Candy makeup online at http://www.hardcandy.com/