*I received this Best Sleep Sound Machine On The Market to review. This post includes my affiliate links.
Are you having trouble falling asleep? What about trouble STAYING asleep? That would be me, almost every single night! I get SO grumpy too because I am no good going on no sleep! What about you?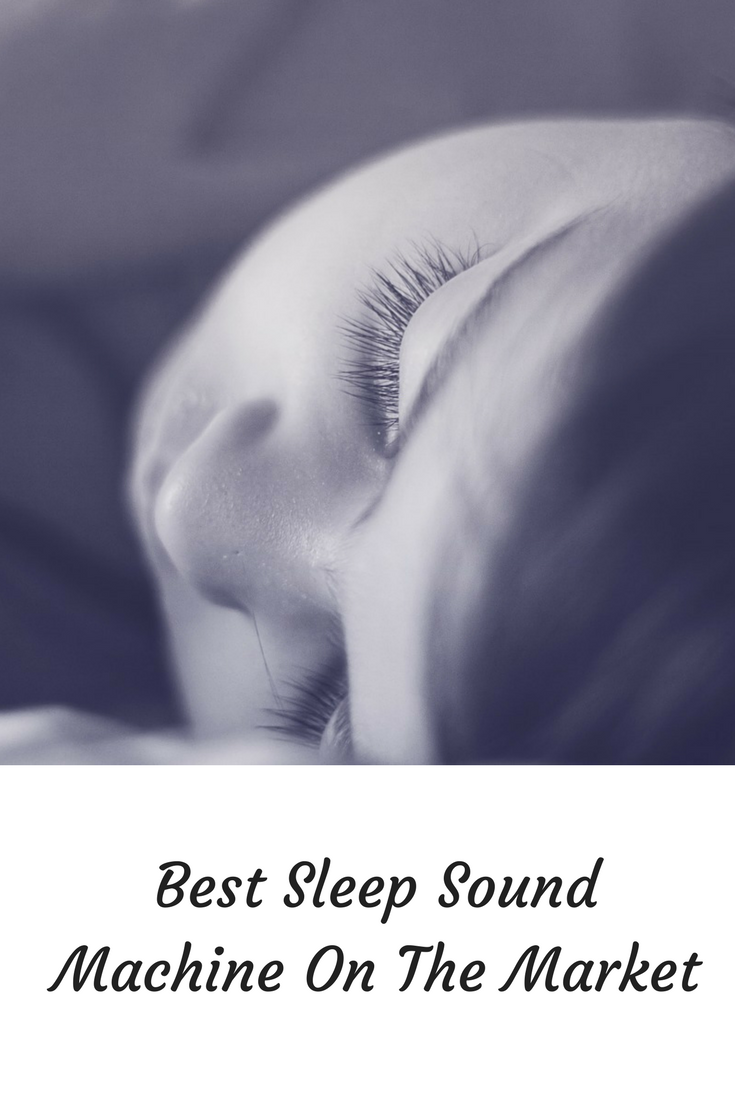 I have reviewed my fair share of sound machines, I really have. I like them a lot, but I found the best sleep sound machine on the market recently and I have to tell you about it!
Best Sleep Sound Machine On The Market
How would you like to be able to 'mix' your very own sound machine noises? All the sound machines I have ever reviewed have a pre-selected assortment of sounds to choose from. Those can get very boring quickly or they can be downright ANNOYING. Would if you could 'mix' sounds and make the sounds you like the most, stand out more from the other sounds? Now you can 🙂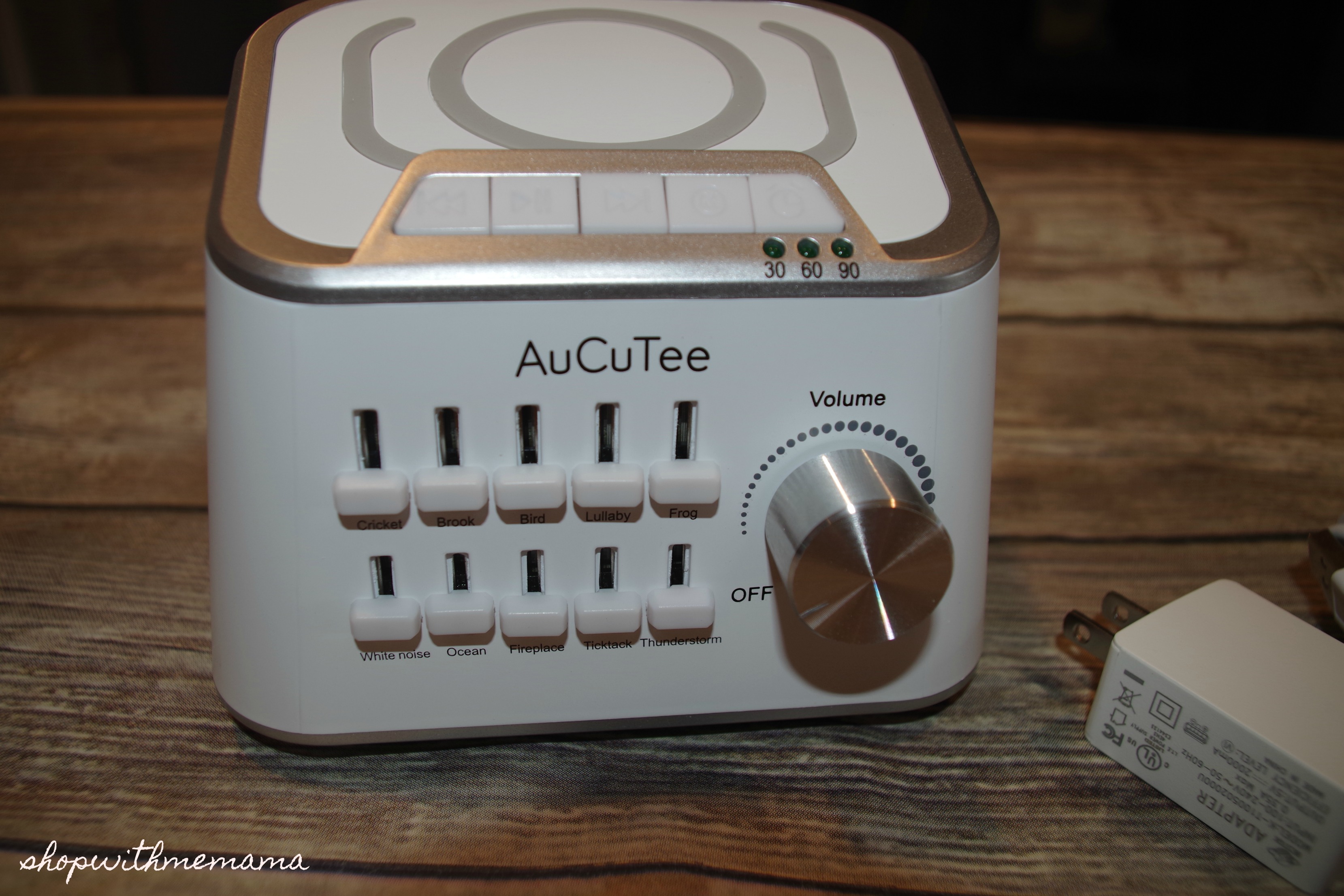 Let me introduce to you the AuCuTee Sleep Sound Machine! This is a beautifully crafted sound machine that looks great displayed anywhere in your home. It not only allows you to 'mix' sounds together, but you can also have a timer, can be used as a multi-purpose device and more!
Features: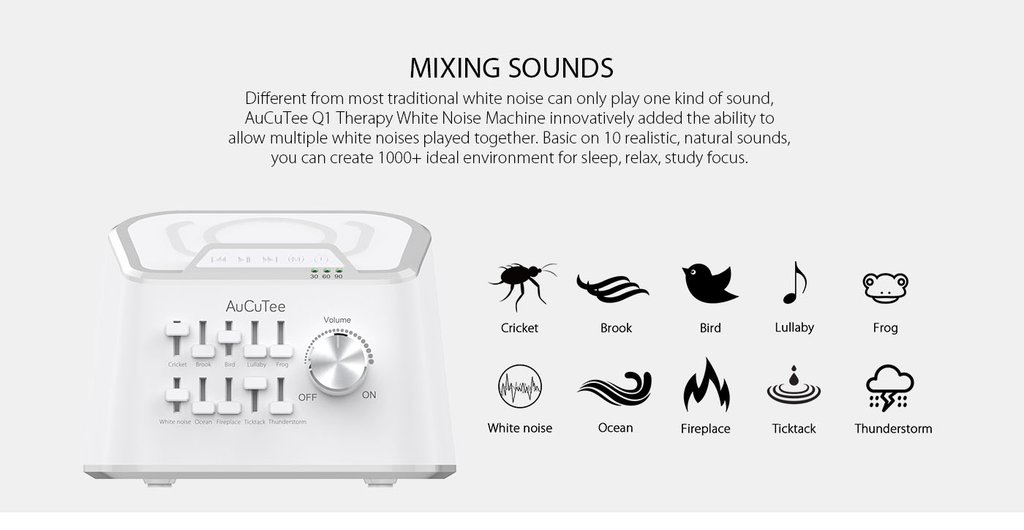 Audio Mixing Function. This is a feature I have never seen on a sound machine before. You can mix what sounds you want, together or you can just have one or two sounds going. It is up to you and you can get very creative with your sounds! Love this! It has 10 relaxing sounds to choose from:
Cricket
Brook
Bird
Frogs
Birds
Lullaby
White Noise
Ocean
Fireplace
TickTack
Thunderstorm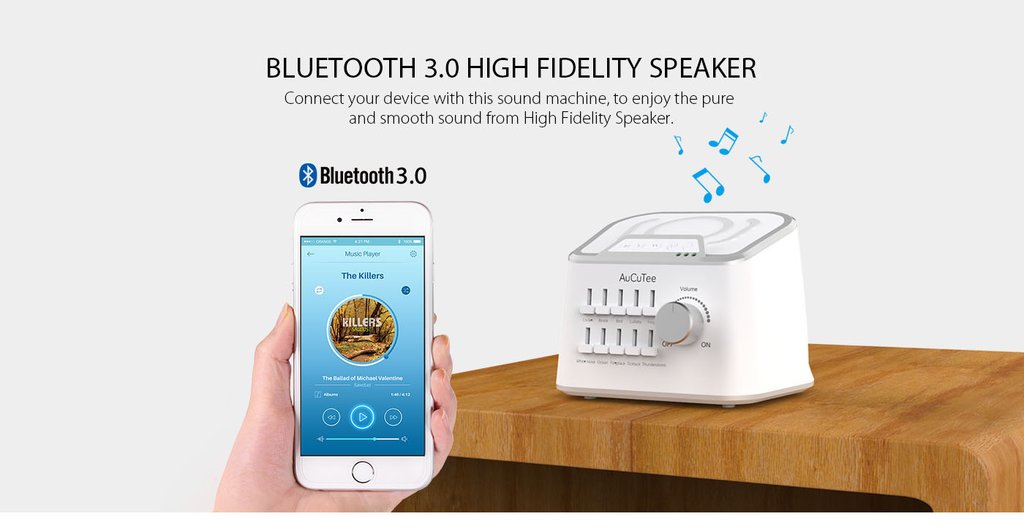 Bluetooth Mode. You play your favorite song/s!
Wireless charging! This is really cool. You can charge your phone! The USB charger input offers you a place to charge your phone. Charge your phone, while you sleep!
Lots of great features on the  AuCuTee, The Best Sleep Sound Machine On The Market! AuCuTee has two models of sleep machines to choose from. I received the AuCuTee Q1.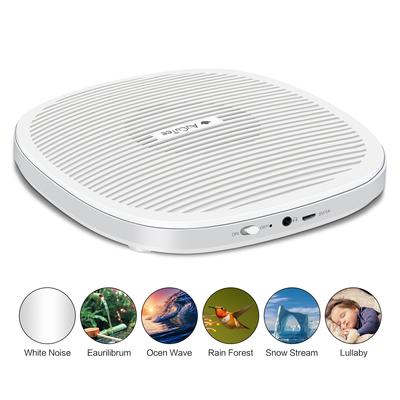 AuCuTee also has an S5 Sleep Therapy System. It is much smaller and sleeker. This is a portable sound machine and is perfect for traveling. It has 20 soothing sleep therapy sounds. It has a timer option too.
Watch My Video Of The AuCuTee Q1 In Action!
Both sleep therapy systems are great and offer you a much-needed nights sleep! We are loving our sound machine and I am starting to sleep much more soundly because I can mix my own sounds each night.
Buy
You can purchase the AuCuTee Q1 (retails for $69.99) or the AuCuTee S5 (retails for $39.99) online at Amazon.com.
Win
One person is going to win the AuCuTee S5! Yay!
Rules
Contest is open to US 18+. Giveaway will end on May 3, 2018 at 11:59 PM MT. Winner will have 48 hours to confirm their win, after I email them, or a new winner will be chosen. I am not responsible for lost or stolen mail.