Since becoming oily a few years ago, I have had the chance to get to know my essential oils and what they can do for me and my family. Nope, I am not selling anything, just letting you know how well essential oils have worked for us!
Product received. Opinions are my own. This post includes my affiliate links.
Since then, I have enjoyed diffusing different oils in my home. Right now, since it is cold and flu season, I have been diffusing Thieves, Peppermint, and Lavender essential oils. Not mixed together, just separately.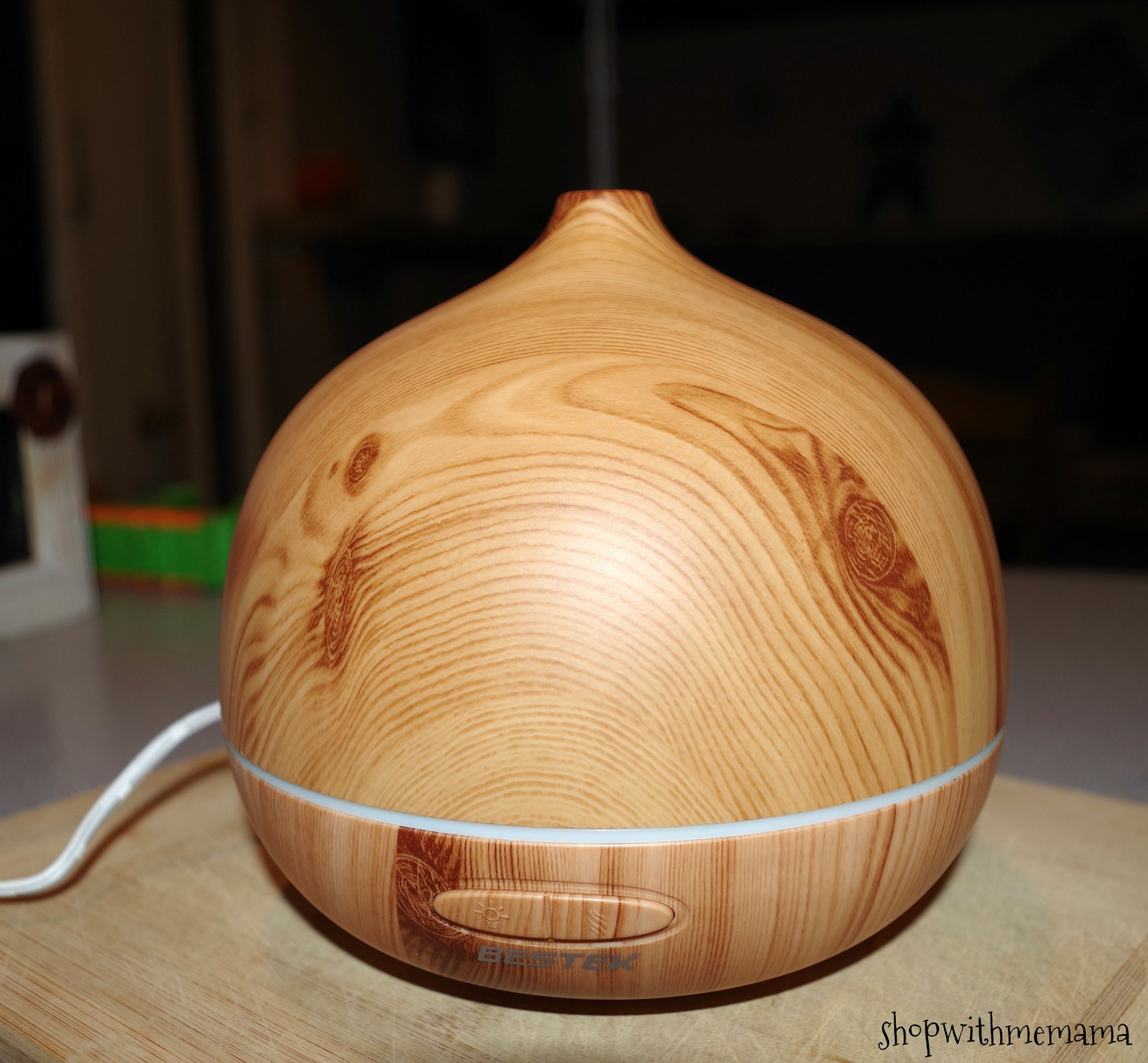 My newest diffuser is the nice looking BESTEK Wood Grain Essential Oils Diffuser. This diffuser is coated with a wood grain, which is fitting for any room in your home. It is also 100% safe and is made of BPA-free material. This diffuser will automatically shut off when the tank is low on water, so you never have to worry about that!
This essential oils diffuser also has 7 beautiful, color LED lights which are great for a nightlight at night in a child's bedroom. The 7 pretty colors rotate through, stay steady or you can just turn them off. If you like a continuous mist coming from your diffuser, then you can select the continuous mist or if you like less, then select the intermittent mist.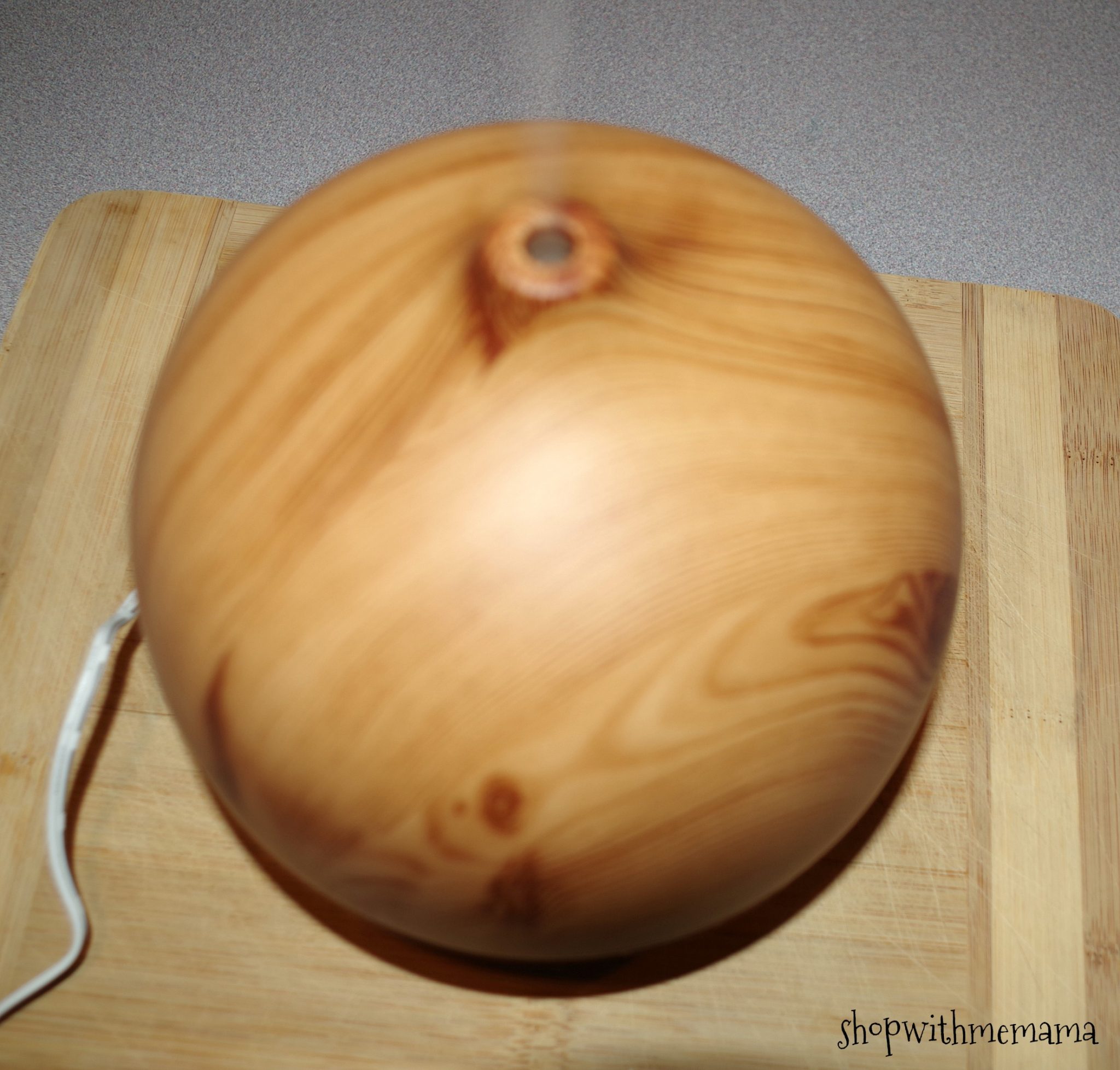 The diffuser was simple to set up and is easy to operate. Just fill it with water and add several drops of essential oil. Then, plug the adapter in and turn it on. My 9-year-old set this up for me in about 5 minutes. It is noiseless and is really relaxing to have going in my room. This diffuser also comes with a full 12 months manufacturer's after-sale service!
If you are looking for a nice-looking reliable and pretty to look at essential oils diffuser, I recommend the BESTEK Wood Grain Essential Oils Diffuser.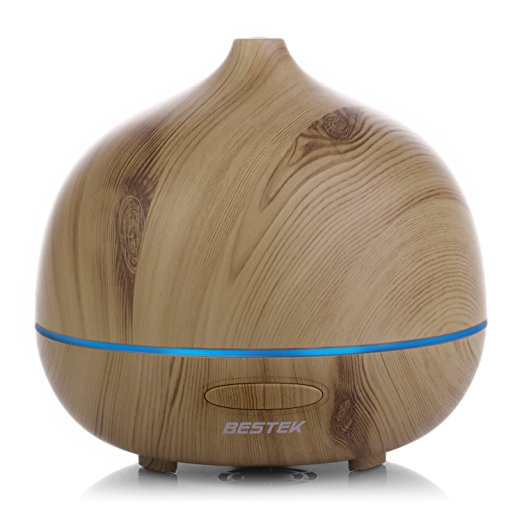 Buy
You can purchase the BESTEK Wood Grain Essential Oils Diffuser online at Amazon.com. It retails for $29.99.
Do You Use An Essential Oils Diffuser?