*Black Breeze Baby K'tan Baby Carrier Review. product received. This post includes my affiliate links.
During the summertime, carrying a baby around can get HOT. Oh my goodness! And I like to do lots of fun activities during the summer, so wearing baby can get downright exhausting and sweaty!!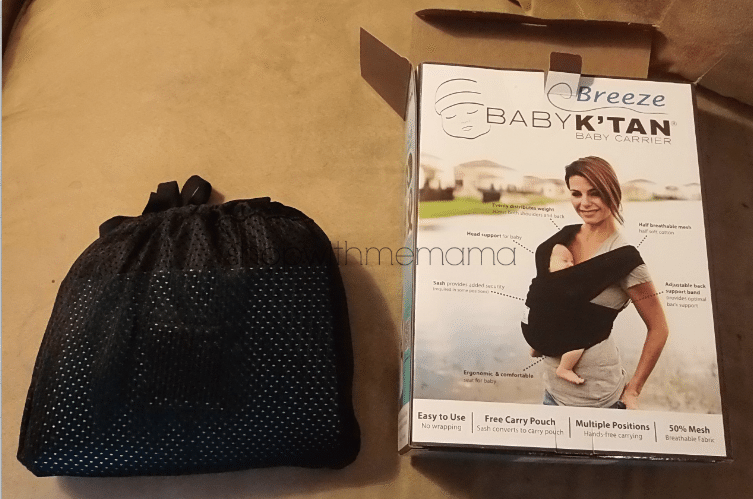 Good thing I heard about the Breeze Carrier, By Baby K'tan! I was very happy to give it a try! Afterall, it IS in the 90's and higher this week!! Whoosh…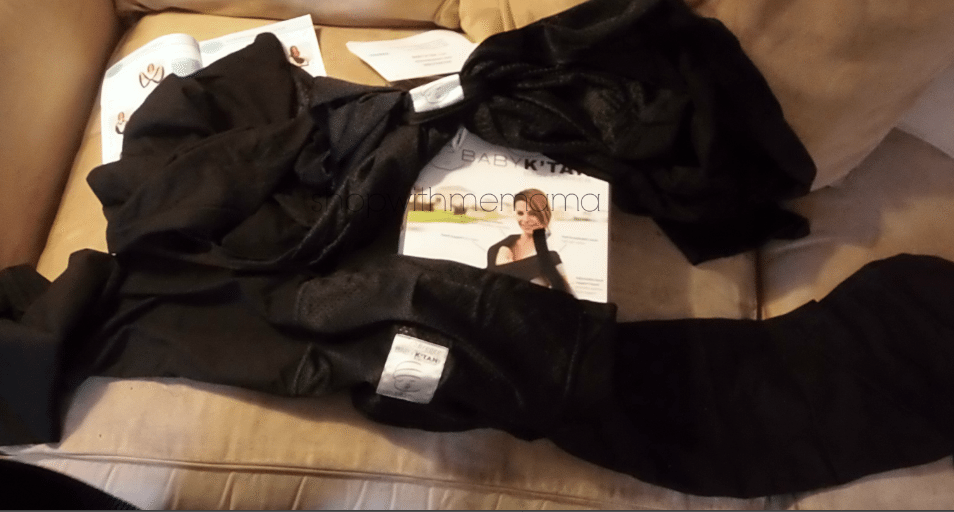 I ordered a size small, as you are supposed to order the same size you would wear in a shirt so that it fits snuggly. It is a  one-piece carrier, no need to tie and twist yourself into a frenzy. It is simple to put on and nothing gets tangled. Love this part!!
It is 50% mesh and 50% cotton construction, which helps reduce heat and moisture, giving you and baby a cooler,  breathable and more comfortable use from it. It is light feeling and airy and it is really comfortable on.
I actually will wear it in the house when I am preparing meals and baby loves to be able to check out everything mama is doing!! And I don't get sweaty doing it!!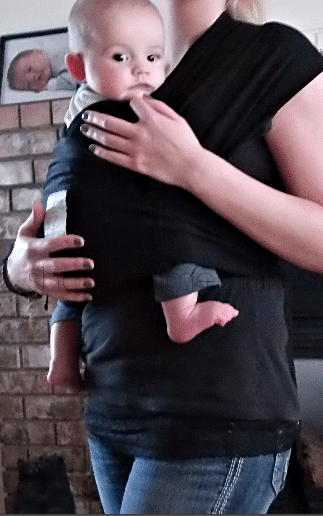 Another great thing about the Baby K'tan Breeze Carrier is that it comes with a matching sash that converts to handy storage tote! Totally cool!!! Never seen something like that before! This carrier also carries infants and toddlers in multiple positions, from 8-35 lbs.
Since my back tends to get a bit tired, I like that this carrier has the built-in back support band (the second loop provides additional support and security). This carrier is comfortable to wear, not confusing to use and is NOT hot!! Love this one! It is a keeper 🙂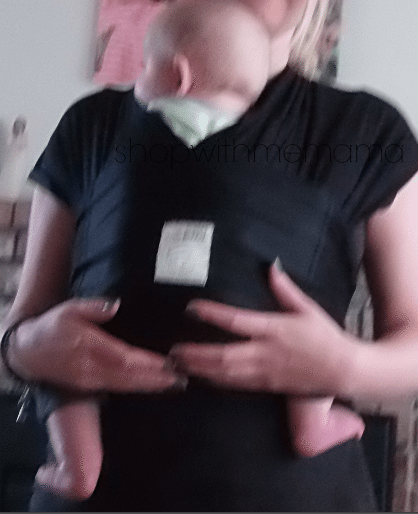 And, if you are looking for that perfect baby shower gift for that mama to be, then you should get her the Baby K'tan Breeze Carrier. You can get it personalized too!!! And, the carrier comes in white or black. Just make sure you get the mama to be's shirt size, before pregnancy, for proper fitting 🙂
Buy
You can purchase the Baby K'tan Breeze Carrier online at Amazon.com. They retail for $59.95.