*Thank you to Depend for sponsoring today's post about the #underwareness movement
Did you know that bladder leakage affects people of all ages (The average age of someone with bladder leakage is only 52!)? It does. I never thought when I was younger, that I would have bladder leakage. I mean, only super old people have bladder leakage, right? WRONG. Boy was I wrong! Gah.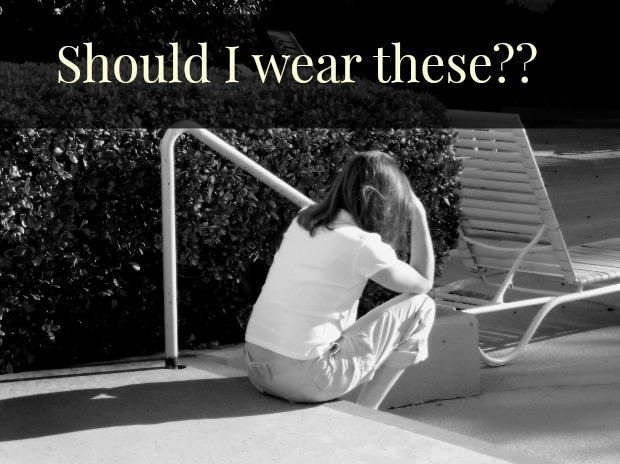 After having babies, I started noticing bladder leakage. First I noticed it when I sneezed and thought 'no way'! Then, I jumped on the trampoline with my kids and oh my goodness, NO!! It was NOT happening to me, was it?? Yes, yes it was. I was shocked! I was shocked because I was NOT old and I was not decrepit! What was going on with me?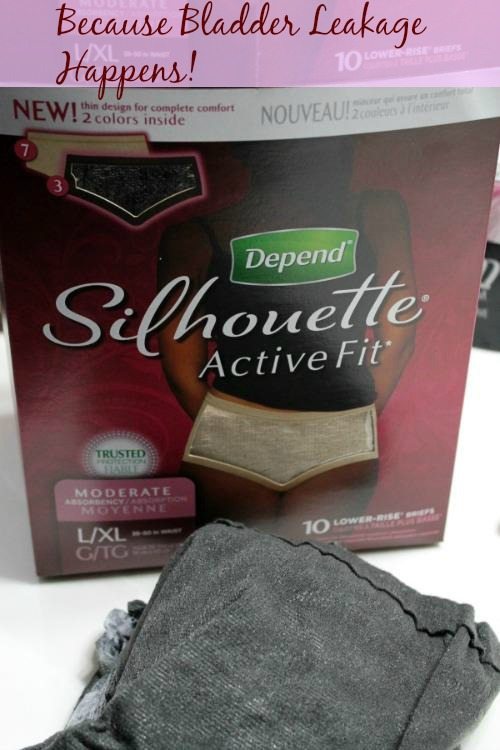 Now that I have realized that bladder leakage affects people of all ages (More people with bladder leakage are in their 20's than their 80's!!!), I can come to terms with it. I have since kind of remedy the issue, but I still do have some bladder leakage. It does happen ladies! It just does..I needed to find me some bladder leakage protection, stat!!!
One thing I JUST found out is that Depend provides discreet products that help people regain their freedom from bladder leakage. I was thrilled beyond belief!  Depend Silhouette Active Fit is not a bulky diaper, but a thin and comfortable solution for the 51 million women who experience bladder leakage (More people with bladder leakage are 50 or younger than 60 or older!).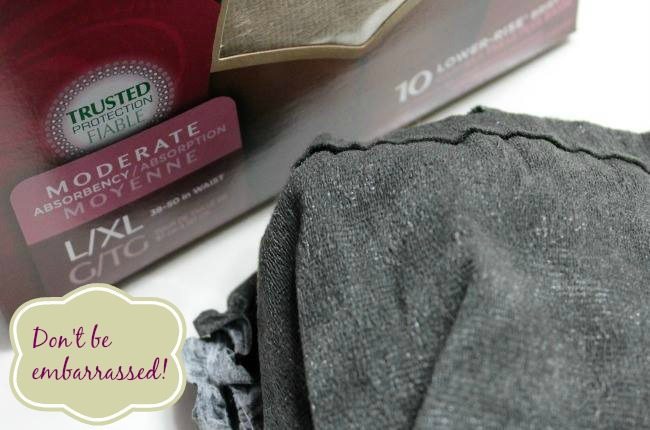 I am so happy that the Depend brand has introduced Depend Silhouette Active Fit briefs, a new moderate-absorbency brief featuring a thin design for complete comfort and the trusted protection of the Depend brand. Depend Silhouette Active Fit briefs have a lower rise for an underwear-like look, fit and feel which is just awesome! Plus, the product is available in black and beige colors. No old granny panties on this girl! Yay!
Underwareness!!!
Found out that Depend is entering year TWO of Underwareness, which is a social movement and charitable cause, to break down the bladder leakage stigma. As part of this great campaign, Depend brand is encouraging people everywhere to show their support for women with bladder leakage. For every photo and/or video shared using the #Underwareness hashtag and featuring the Depend products, the brand will donate $1 and up to $3 million through 2016, to fund charities that advance research and education of bladder leakage! Isn't that fantastic?!?
Grab That FREE Sample Now!!!
Bladder leakage affects people of all ages, I now get that, I know that.. So, I encourage you to try Depend for yourself (or share the link with a loved one so they can grab the free sample!) and request their free samples! Woot!
Have You Experienced Bladder Leakage? What Tips Do You Have?
Share This Awesome Freebie!!!
Bladder Leakage Affects People Of All Ages! #underwarenesshttps://t.co/kknpsHI3mp@Depend#ad

— Kim Delatorre (@shopwithmemama) May 19, 2015
Win!!
One person is going to win a $10 Amazon Gift Code! Yay!
How?
Easy! Just use the Form below! Good luck to you!
Rules:
Contest is open to US & Canada 18+. Giveaway will end on June 5, 2015 at 12 am PST. Winners will have 48 hours to confirm their win, after I email them, or a new winner will be chosen. I am not responsible for lost or stolen mail.