I always said if I needed something done on my face, I will get it done. The only thing I would never do to my face is a facelift (plastic surgery scares me, but I would totally do it!). So, I opted for Botox! You can check out my Botox before and after pictures below!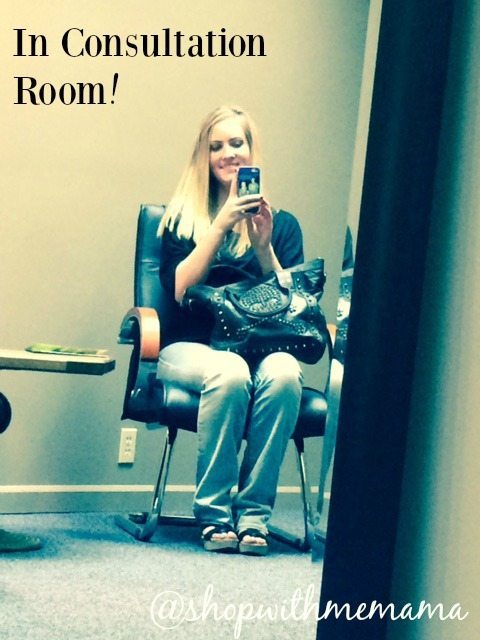 The Appointment & Office Experience
I researched a little bit before getting Botox and was so excited to actually get it done. The whole process was so calming, it really was. I was put in contact with Anderson Sobel Cosmetic Surgery in Bellevue Washington. The person I talked to was so kind and understanding. She helped me pick a date that I could come into their office. It is a little over two hours away from my home, so I had to really plan ahead!
We decided on a Tuesday, at 3:30 pm. We arrived right on time with some time to spare. I brought along my 2-year-old and my mother-in-law (so she could watch the baby while I was getting my Botox done). We were greeted right away and I was given some paperwork to fill out. While I was filling out the paperwork, we were offered cold water to drink.
The office was very clean and welcoming. It had nice decor and the office had a homey feeling. Shortly after filling out my paperwork, I was called back for a consultation. I talked with someone about what I wanted and she answered all of my questions with no hurry in her voice, which I really appreciated. I could tell they were there for ME.
Soon, the doctor came in and introduced himself, shook my hand and sat down to talk with me in-depth about what we were going to be doing. He took the time to answer all of my questions and was very thorough in explaining the procedure and what to expect. It was so nice to have a doctor actually listen to you and answer any questions I had. I knew I was in really good hands.

Botox Before And After Pictures
I talked with him about the huge creases between my eyes called the 'eleven lines'. I absolutely HATED them and they made me look/feel SO much older than I am.
Every time I would put makeup on, no matter how much moisturizer I put on over the makeup, those dang creases would ALWAYS make sure they were there, staring everyone I met/saw in the face. I was constantly rubbing them to make them 'less' noticeable. As if that really worked, but I wanted to think SOMETHING was working to make those lines go away!
After I talked a bit with him, I was whisked away into the procedure room. It was nicely decorated, like the waiting room and there was soothing music playing to calm any nerves. Funny enough though, I was never nervous, not even once! I was more excited!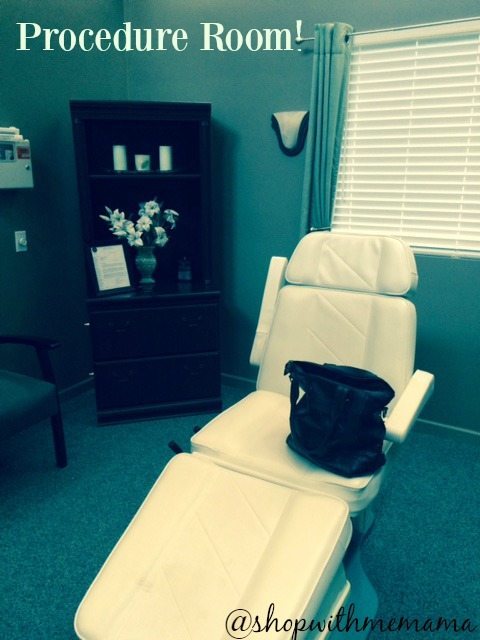 How Does Getting Botox Feel??
Soon the doctor came in with a few of his staff helpers and I lied down on the chair and they got started on my Botox! I think the doctor said he injected about 8 times into my forehead area, between my eyes and I think the sides of my eyes.
It just felt like TINY bee stings and some I did not feel at all! I was shocked when he said he was done! He then dabbed the injection sites with alcohol and made sure they were not bleeding or anything. Then I was okay to go! Easy! Wow! I couldn't wait to check out my Botox Before And After Pictures!!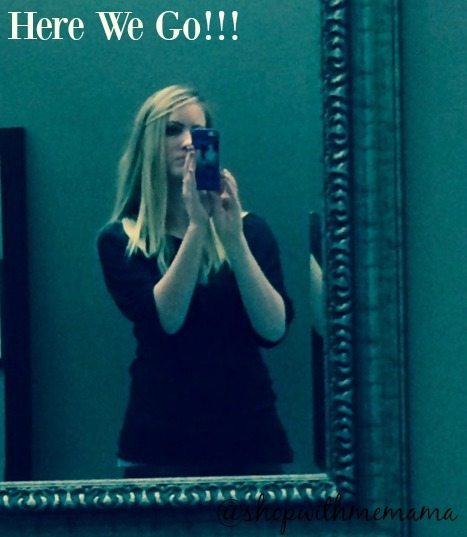 I was escorted to the waiting room front desk where I made a follow-up appointment if I needed it. If not, they said I could cancel (which I forgot to do, sorry :/ ). I did not need a follow-up appointment because the Botox was looking good!! I am thrilled with the results of Botox and that line between my eyes? Ya, GONE!!! 🙂 I am pretty happy!
It has now been about 2 weeks and my skin is smooth and the lines are gone. The only faint lines I do have any more, are by my mouth area (which I want Botox there eventually too) and under my eyes when I smile. Other than that, they are gone 🙂

Now, Dr. Sobel doesn't just do Botox injections, nope, he does lots of wonderful procedures like the Mommy Makeover (in my dreams!). Dr. Sobel specializes in cosmetic surgery of the face, breast, and body, and offers a variety of procedures to address your unique concerns. Next time? I really want my breasts done and I really wanted the Brazilian Butt Lift! Gah! So many things, but I just won't get my face done other than Botox.

I am very happy with the results of my Botox and I am so happy my experience was so positive and calming! They sure knows how to treat their patients! I could not have had a better experience and will surely be back there for more work 🙂 I am SO happy with my Botox Before And After Pictures! What a difference!!
Thank you SO much, Dr. Sobel and staff, for making my visit and procedure so easy and practically painless!! I will be back 😉
Get Social!
Connect with Anderson Sobel on Twitter, and Facebook!
What Do You Think About My Botox Before And After Pictures?