*Sponsored Post. Opinions Are My Own. This post includes my affiliate link.
On Mother's Day, I love it when I am served breakfast in bed! I feel so spoiled and it is the best way to wake up! Making mom breakfast in bed does not have to be complicated. Check out these simple breakfast in bed recipe ideas!
Jarlsberg® Cheese, the nationally recognized premium brand of cheese, invites you to celebrate Mother's Day by honoring the most special person in your life: mom! No matter the age, your children can surprise mom with a simple, home-made breakfast in bed, with the natural, gluten free wholesome taste of Jarlsberg® Cheese. Yum!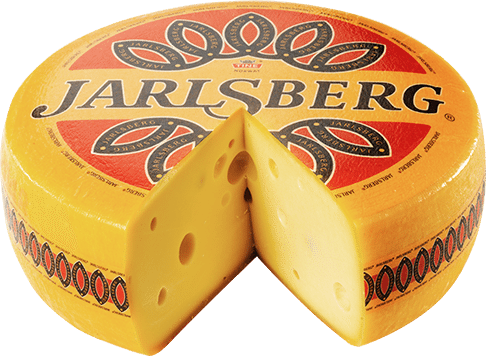 Some fun and yummy ideas to serve mom on her special day are muffins filled with Jarlsberg Cheese or a fresh quiche hot from the oven baked with eggs, cream and shredded Jarlsberg Cheese! Oh, my!
Jarlsberg Cheese is available nationwide and you can find it in the specialty cheese section at the grocery store. It comes in pre-sliced packages or you can find it at the deli counter. It is also available in club stores.
Below, you will find some delicious Jarlsberg Cheese recipes for Mother's Day breakfast in bed! Show your mommy how much you love her with a good, home cooked breakfast delivered straight to her while she is still in bed! These are great recipes to have your little ones help pitch in and help with, but make sure adults do all the cooking/baking!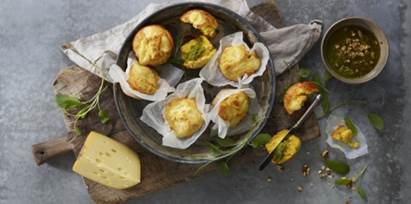 1/2 cup Jarlsberg® cheese
1 pack fresh flat-leaf parsley
Pre-heat the oven to 425°F. Whisk together the milk and eggs. In a separate bowl, mix the flour, cornmeal, sugar, baking powder, and butter. Add the liquid and stir. Spoon the mixture into muffin cases. If possible, use stiff paper cups, so the muffins stand up better. Cut the cheese into cubes and press them down into the mixture. Bake in the center of the oven for about 15 minutes. This cornbread can also be baked in a large round baking tin, about 8-inch diameter. Combine the ingredients for the nut pesto in a blender or using a hand blender. Pulse or blend until coarsely chopped. Serve the corn muffins with extra Jarlsberg® Cheese, nut pesto and thin slices of cured ham, if desired.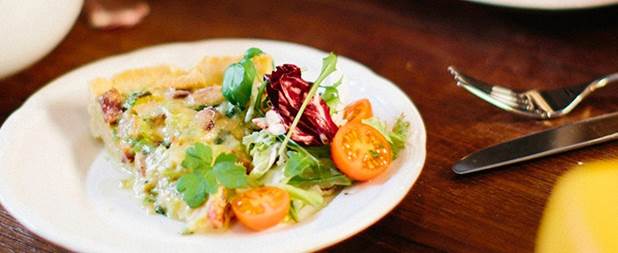 1 cup pork, cut into 1/2 inch cubes
Start with the crust. Mix butter, flour, water and salt together in a large bowl. Knead thoroughly until you get a firm dough. Pack the dough in plastic wrap and let it rest in the fridge for 20 minutes. Press dough into the full surface of the pie plate and cover with aluminum foil. Prebake in the oven at 400°F for 10 minutes, before you remove the aluminum foil and bake for another 10 minutes. While waiting for the crust, sauté bacon in a frying pan on medium heat. Add the leek at the end of cooking time. Whisk the eggs and cream together in a bowl and add grated Jarlsberg® Cheese, parsley and the sautéed bacon and leek. Pour the filling into the crust and top with grated Jarlsberg®. Bake in the oven at 400°F for 15 minutes or until edge is golden brown and center is set. Serve with a fresh salad and in the company of others.
To check out more yummy recipes from Jarlsberg Cheese, please check out their site at http://www.jarlsberg.com/.
Get Social!
How Are You Celebrating Mother's Day This Year?