Breast Pumps and Bottles

Since having the newest little one, I have been a pumping fool. You see, I have to exclusively pump on my right breast and exclusively breast feed on the left one…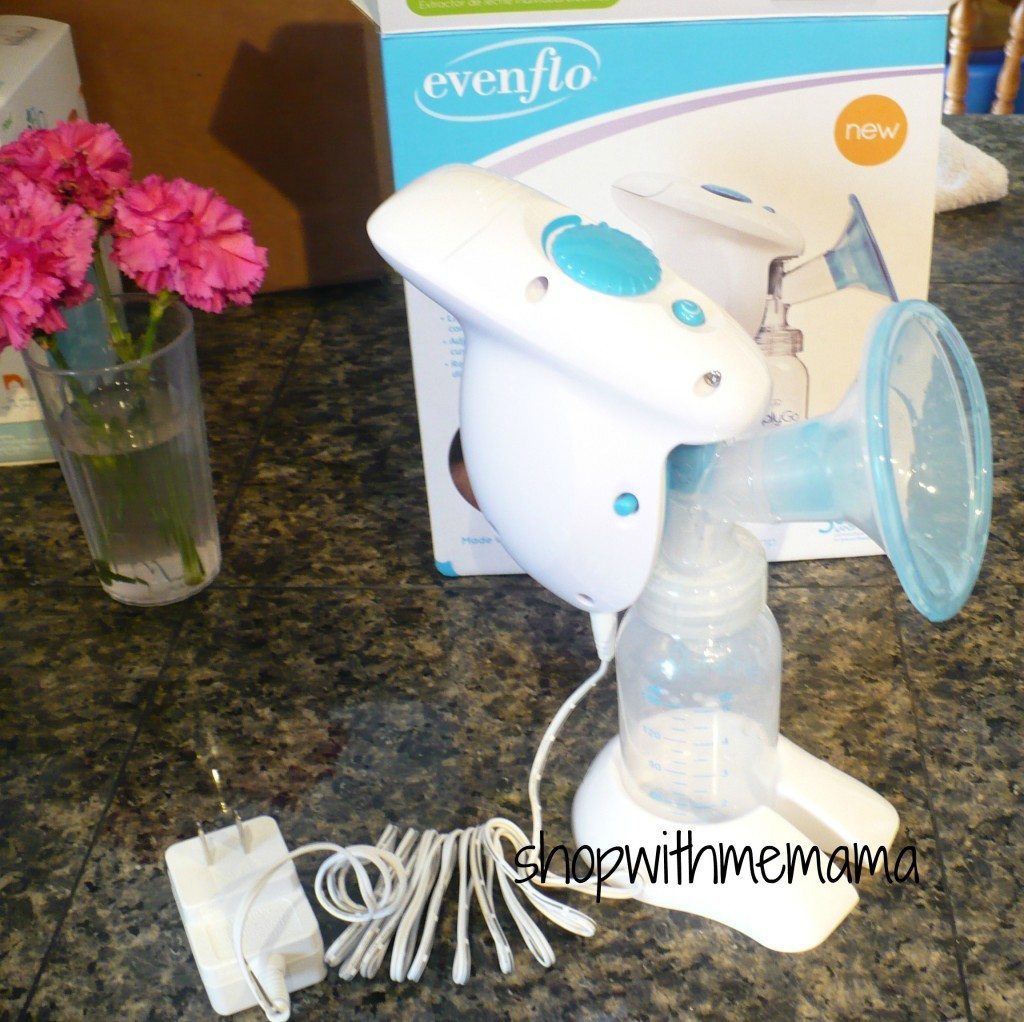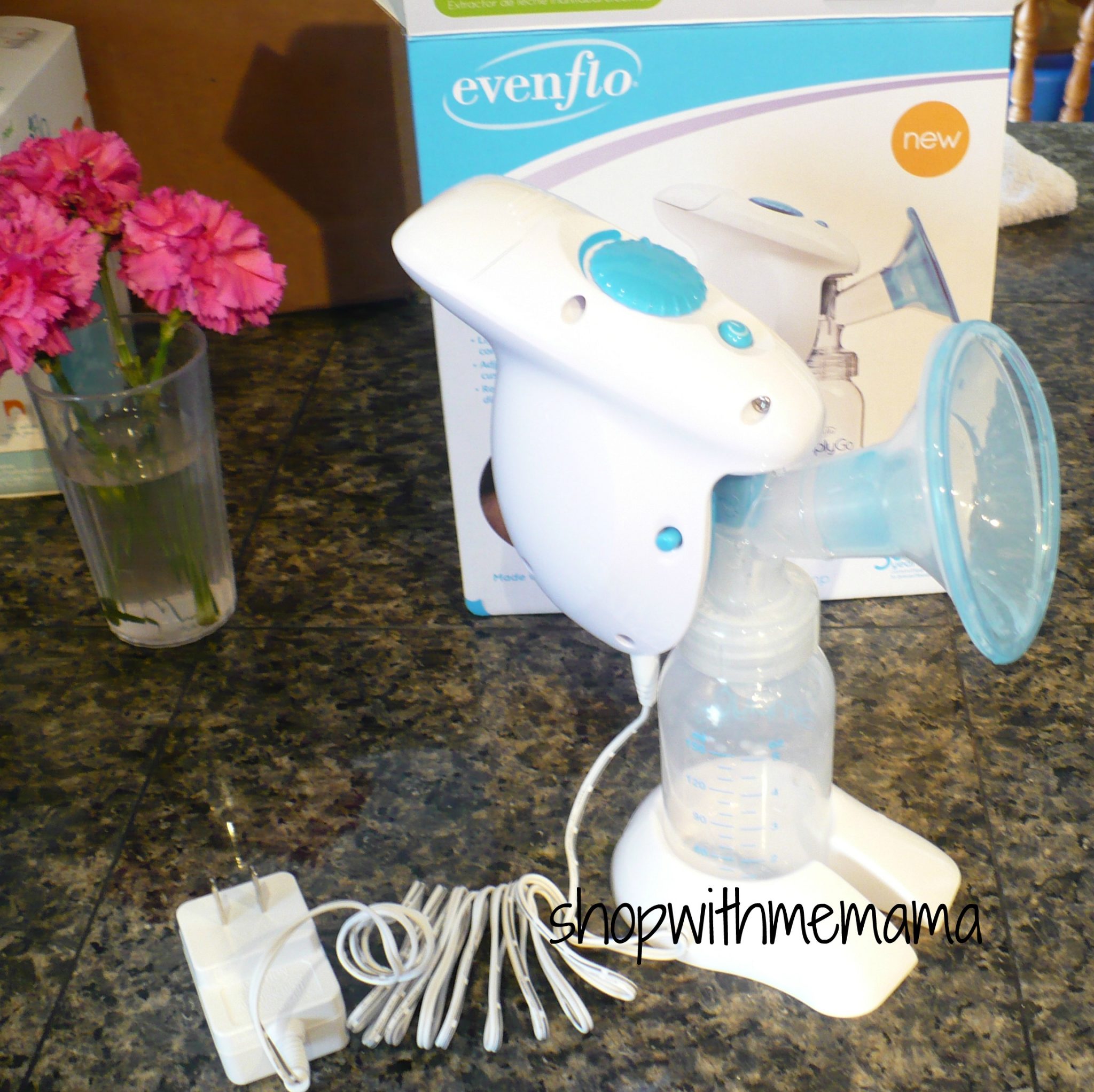 I have no choice, I just have to. So, having a breast pump near me most of the time, is a MUST. Otherwise this mama' boob engorged and I get quite moody..
I have a breast pump already, but it is on its last leg. It was a very expensive one, but I have used it through both my kids now I am using it with this new baby too. It has held up nicely, but is slowly going out 🙁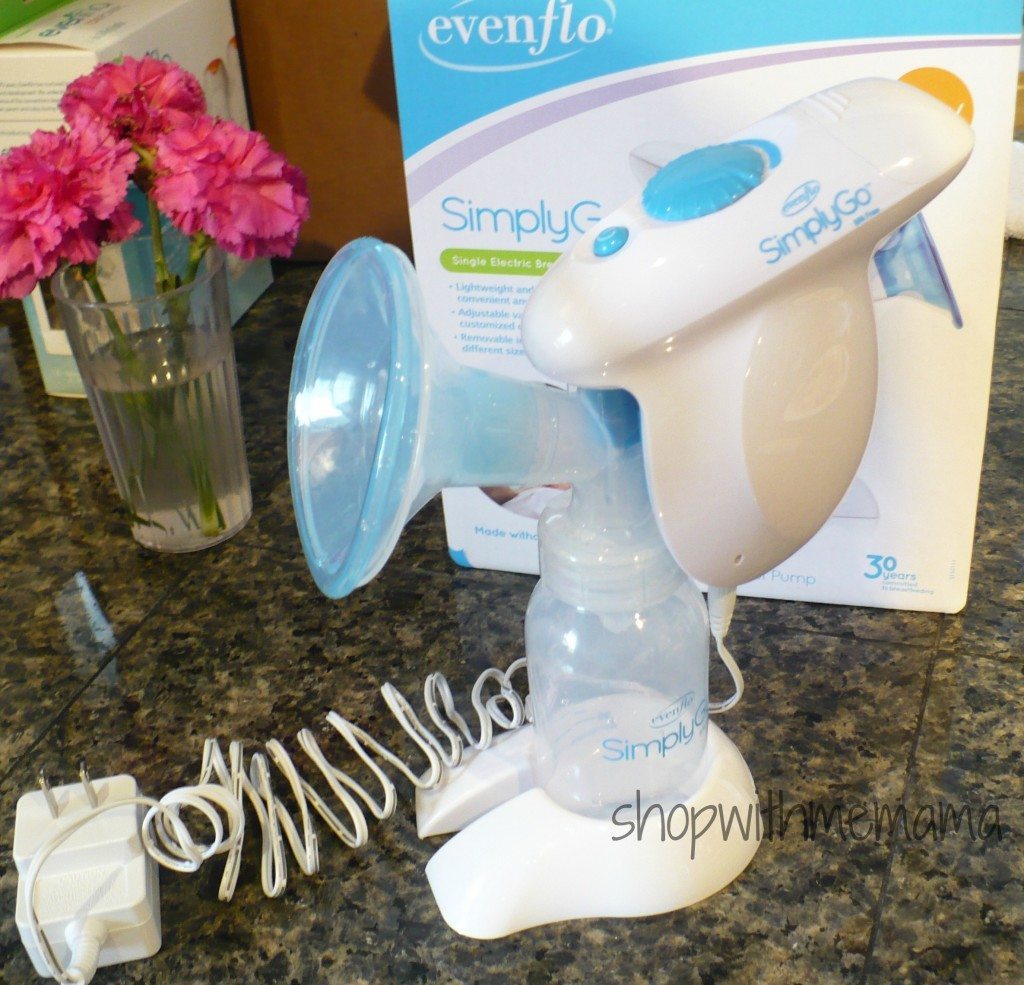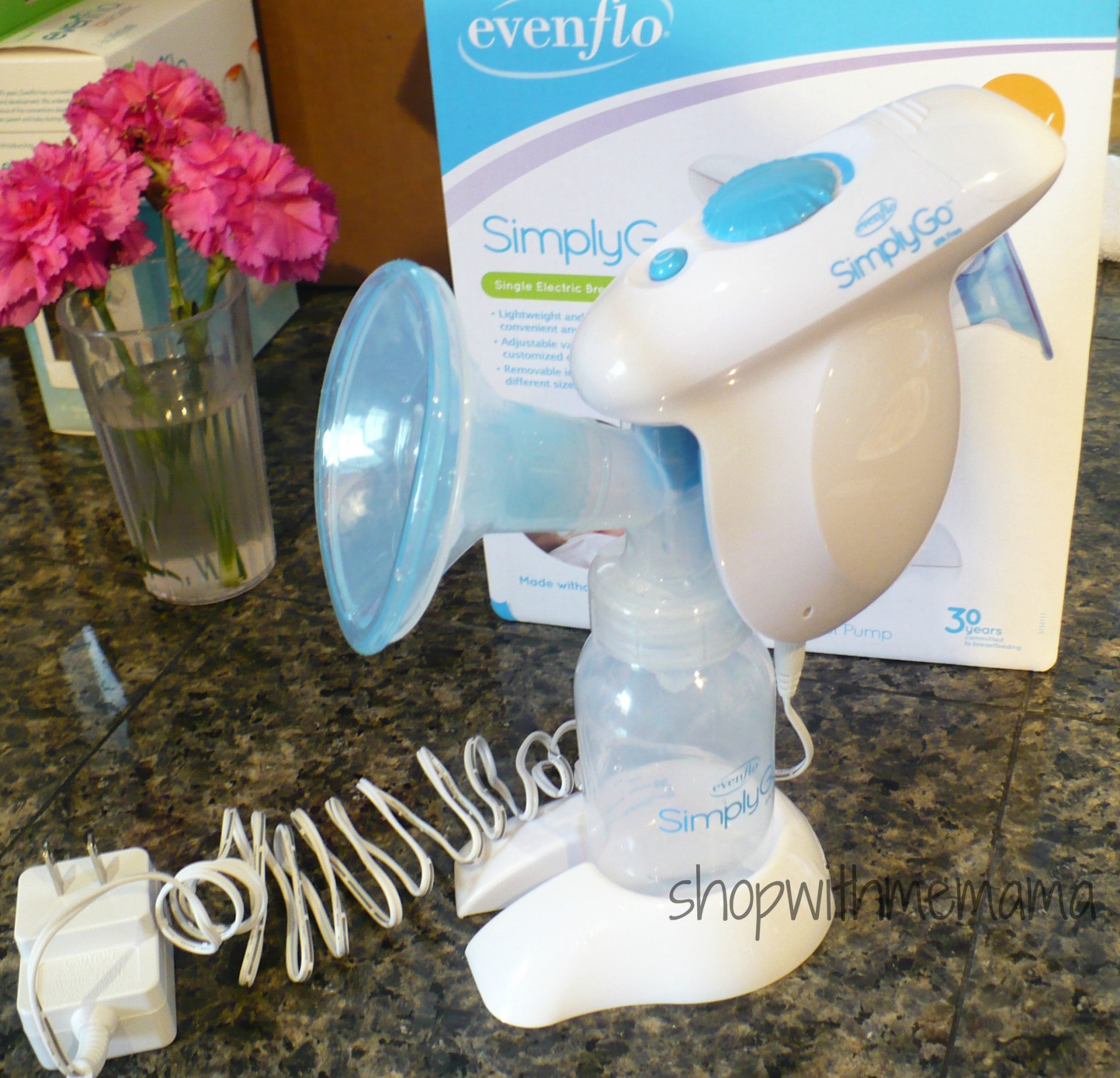 I was able to try out a new breast pump from Evenflo. It is a single Electric Breast Pump, perfect for throwing in the diaper bag or using on the road. It has a cord, so you can use it at home, at the office, hotel or wherever, but it also takes 3 AA batteries, so you can also use it on the road. I LOVED that feature. When we travel, you guessed it, I have to pump. So, now I can pump in the car while hubby drives!  No more engorgement and that means less of a chance for me to get a blocked milk duct or worse, mastitis (I have had that too many times to count!).
This breast pump comes with the following:
5 oz. bottle size to allow more milk collection
a sample 2-pack of Evenflo Disposable nursing pads  with coupon
AC adapter
nipple
hood
sealing disc
soft flange insert
additional overflow valve
carrying case
Comes with everything you need to have a successful pumping session or twenty! Love this pump. The only thing I have to say is make sure the 'vacuum' part is TURNED DOWN before you start pumping. It was on the highest suction when I first tried it, and I did not know this. It about tore my nip off. OMG. OUCH.
The motor on this little pump is also quite loud. If you have to use it a lot like I do, and through the night, just make sure to go some place where you don't wake up your hubby or sleeping baby when using it! I learned this the hard way! And, sometimes the bottle part is a pain to hook onto the pump part. Other than that, this pump is great for every day use or traveling. It is light weight, portable and convenient.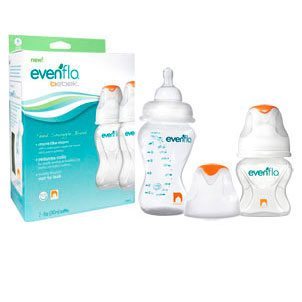 I also received some nice bottles for my new baby. After I pump my breast, I take the breast milk and either store it in the fridge for the next feeding, freeze it in a breast milk bag or immediately feed it to my hungry child. So, the Bebek bottles I got are very nice and my baby seems to like these bottles.
These bottles have rapid venting, that releases air bubbles into the bottle, not baby's tummy, significantly reducing gas, colic and fussiness. My baby fusses A LOT, so these bottles have helped, somewhat, with his fussiness.
Bottle Features:
More like mom with a wide-base nipple for easier latch and transition
Reduces colic by rapidly venting air bubbles into bottle, not baby's tummy
Expertly designed for easy assembly and leak-free feeding
Simple, integrated nipple and vent means no extra parts to clean or lose
Comfortable to hold for both you and baby
Made without BPA
Use & Care
Sterilize by boiling for 3 minutes prior to first use. Allow parts to thoroughly cool to room temperature before giving to baby. After each use, wash with warm soapy water, rinse thoroughly, and store in a clean, dry place. For best results and to help avoid damage, clean only with Evenflo bottle brushes.
Top-rack, dishwasher-safe.
I am happy with the Evenflo Breast Pump and Bebek Bottles. They are great for any breast feeding mama. The bottles are also great for formula feeding mamas!
Buy
You can purchase these products online at http://www.evenflo.com and locating a store near you!