*BRITAX B-AGILE Single Stroller was received. All opinions are mine. An affiliate link is in this post.
I never realized how very important it really is, to have a good, easy to put up and take down the stroller. I have had my fair share of what the heck strollers and strollers that would NOT cooperate. Those strollers have only left me mad and never want to use them again! Ugh.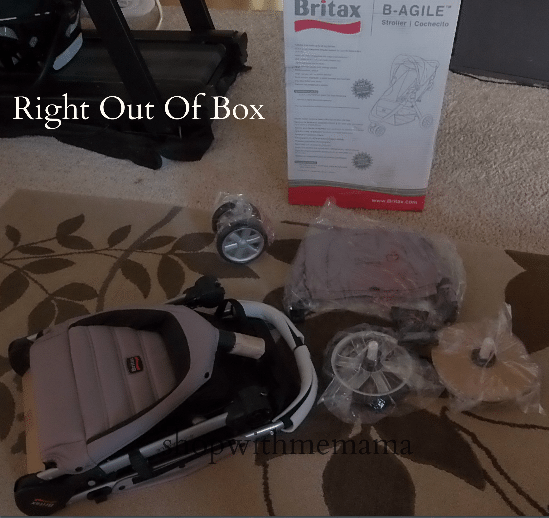 BRITAX B-AGILE Single Stroller
When I heard about the BRITAX B-AGILE Stroller, I was very intrigued. I was excited to find out I would be able to review it with my little guy!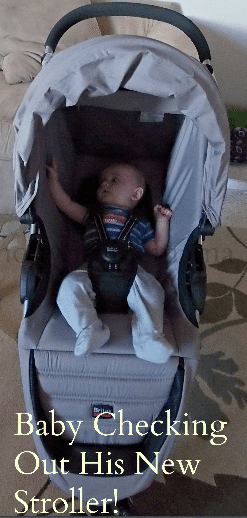 When this arrived, I had to try it out immediately. Sure, there was some assembly required, BUT this stroller was the EASIEST stroller in the universe to put together. Seriously, the EASIEST.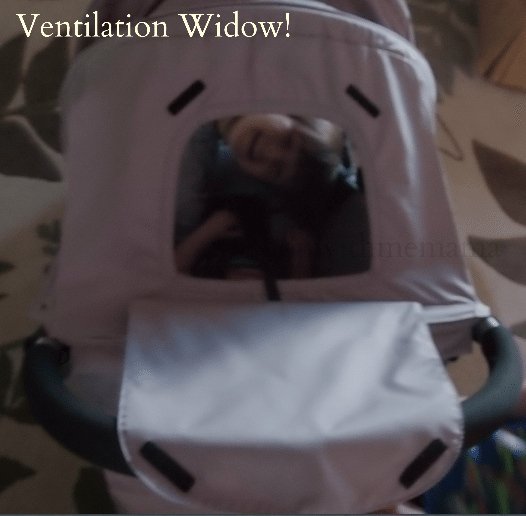 I was almost shocked at how easy it was. I just popped on the wheels and hooked and snapped some things on and it was done. That was it! I am still in awe of how easy it was to do. Yes, I am bragging about the assembly part because it was such a breath of fresh air, being able to put something together with such ease.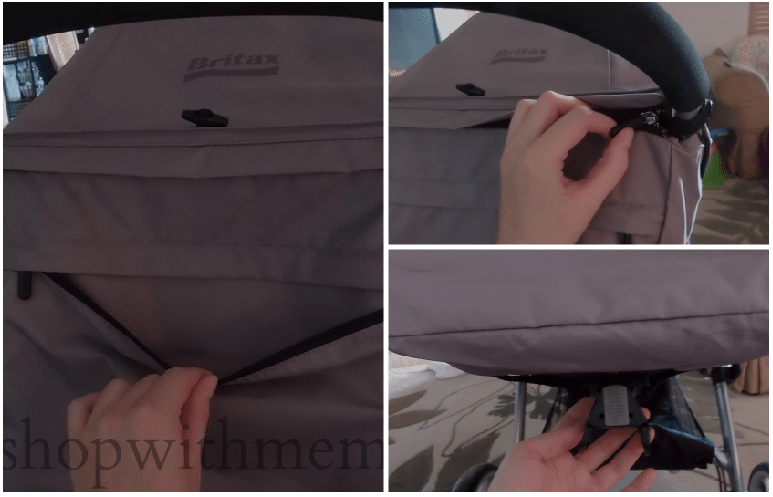 Once this stroller was up, it was time to take it for a test ride! I put baby Domma (AKA Kellan) inside the stroller and soon we were on our way!!!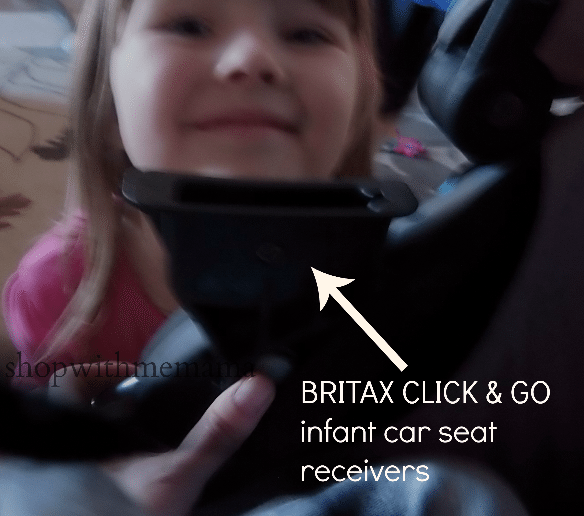 Talk about a smooth ride (has all-wheel suspension)!! And it turns on a dime! It is lightweight (has an aluminum frame and weighs only 16.5 lbs), easy to push and just so impressive! I love this stroller, I truly do and I will NEVER go back to another one. Baby's need a lot of stuff, and this is one of them!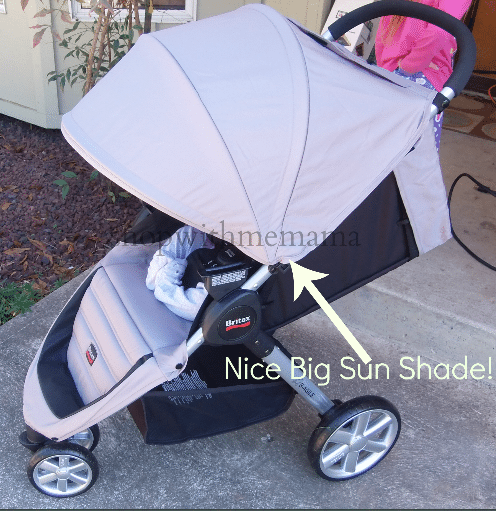 It has a spacious storage place under the stroller, for diaper bags and other goodies (plus a zippered pocket for personal items). It has a detachable sunroof that pulls down over baby, really nicely and it has a nice ventilation window in it to peek at the baby and give the baby some fresh air!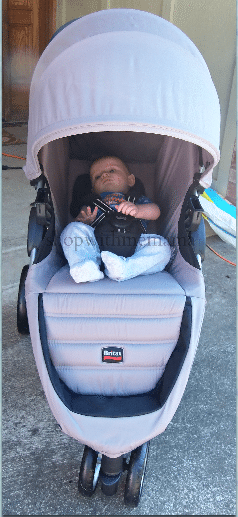 You don't have to rethread the harness, just push it up or down in the back of the stroller. Also, the seat reclines, allowing your baby to rest/sleep. It also has a linked parking break on the wheel, that will lock both wheels so baby cannot escape down the hill!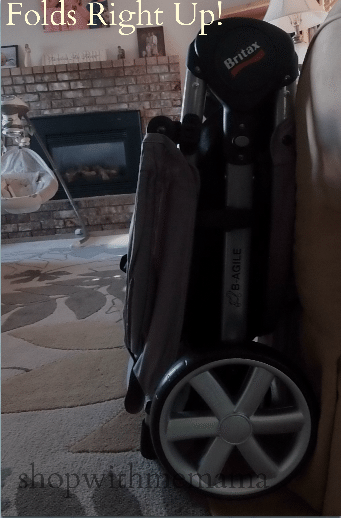 Another thing I love about the Britax B-AGILE stroller is that it has the CLICK & GO Integrated adapter system. It works with BRITAX CHAPERONE and B-SAFE infant car seats.  This stroller comes with the BRITAX CLICK & GO infant car seat receivers. I love that everything is included and makes this one nice, comfy and stylish stroller for your little one!
Travel System Compatible with other major infant car seat brands, including Graco, Chicco, and Peg Perego, when used with BRITAX infant car seat adapter (sold separately)
When you are ready to take this stroller down and store it, you can do so with ONE hand. It is sooooo simple to fold up, just press the button on the side and pull up on the handle thing in the infant seat and it folds up sooo easily. It is able to be stored in a small place too because it folds up so nicely. I just love this stroller!! This stroller is great for birth up to 55 lbs.
The BRITAX B-AGILE Stroller has different fabric options. I chose the Granite colored one, but there is also: Black, Kiwi, Granite, Peacock, Plum, Red, and Sandstone (at select retailers).
Buy
You can purchase the BRITAX B-AGILE Stroller online at Amazon.com.