*Keep Kids Busy Inside With The Singing Machine. This post includes a personal affiliate link.
Will the snow EVER stop? Perhaps in a few weeks. But I am sure for those of you that have been getting this snow for a while, a few weeks is WAY too long to wait! I don't blame you. But, I do have to say I am very jealous of the snowy weather you have been getting. All we got this winter was a few snow flurries and RAIN. Blah and NO fair!!!
Keep Kids Busy Inside With The Singing Machine
Since it is so rainy, my kids have been keeping busy singing! They love singing but they love it even more when there is a microphone involved! What kid doesn't like to hear themselves talking or singing?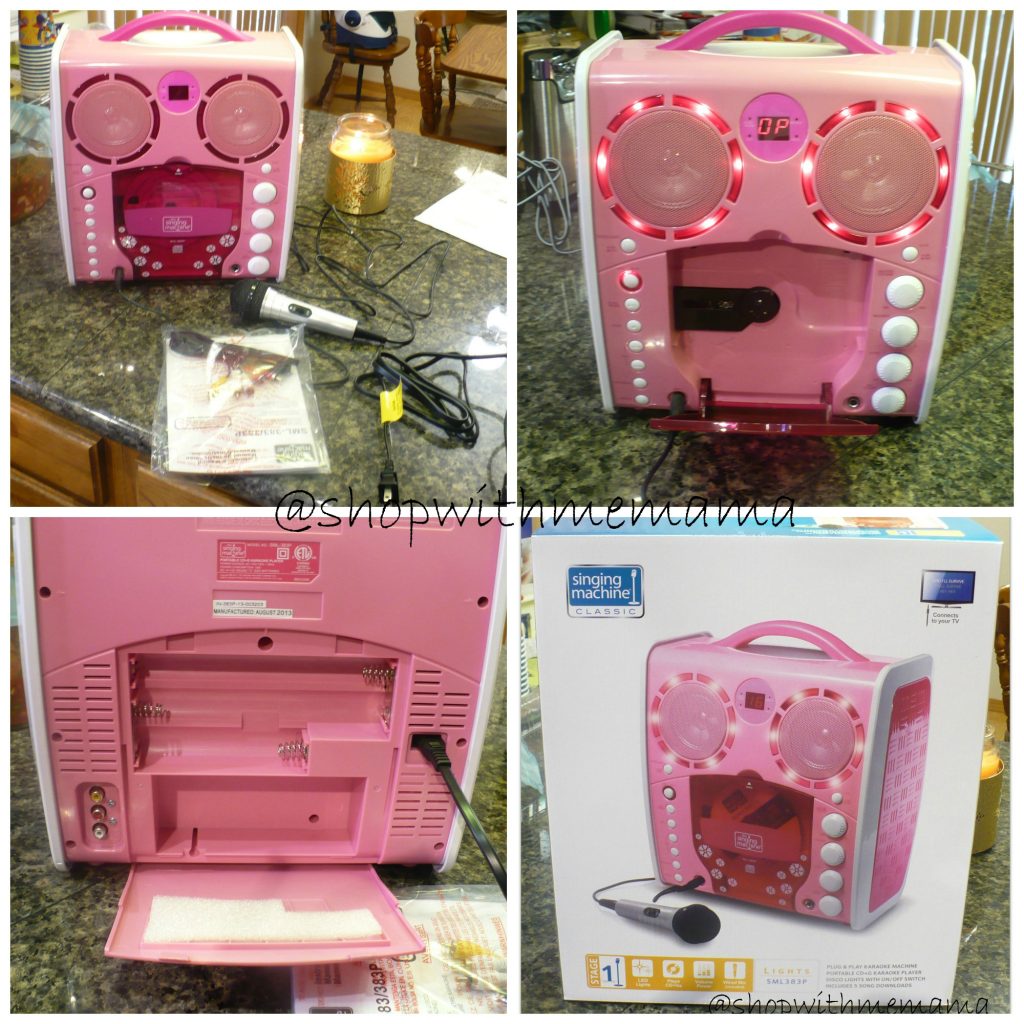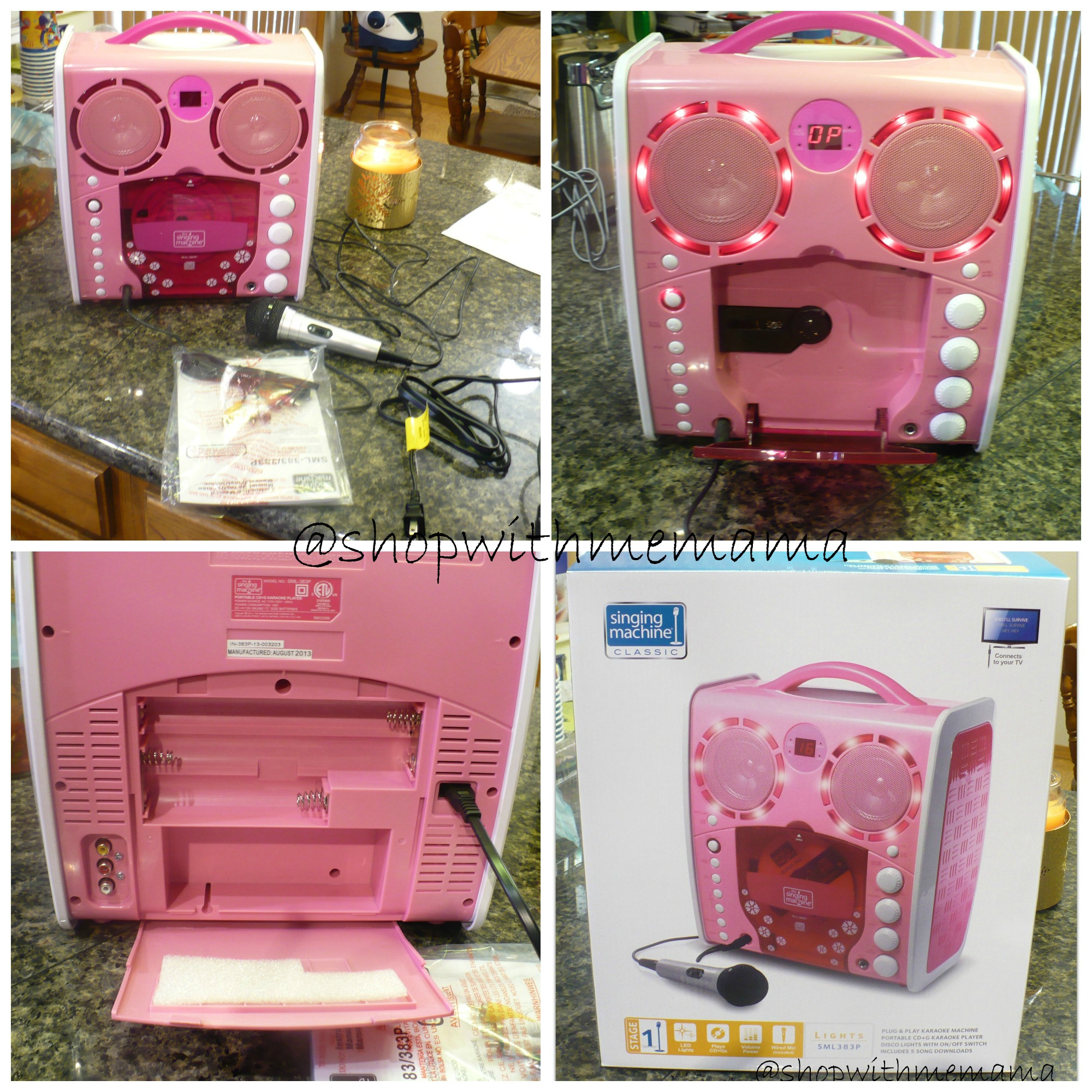 They have a Singing Machine classic karaoke system and it is really cool! We got the pink one and my daughter was very pleased 🙂 No setup is required. You just take it out of the box and plug it in! This can also take batteries so you can take it along on road trips! Soon, the kids were well on their way to becoming stars. Even my littlest one had to grab the microphone and sing a few tunes! LOL.
The range consists of great choices for all ages and all talent levels. Each Stage system includes A/V TV out to connect to a television for on-screen lyrics (which is very cool!), two microphone jacks, one wired microphone (included). Accessory mics sold separately.
Product Features:
Plays CD/CD+G
Disco LED Lights
RCA output jacks to connect to your TV for scrolling lyrics
2 Microphone Jacks
Echo Control
Balance Controls
Auto Voice Control (AVC)
Built-In Speaker
Works with 8 "C" batteries
Includes microphone, demo disc & 5 bonus songs
The disco LED lights are pretty cool! They light up around the speakers and go off and on. This is super fun to see at night when the kids do a late night performance (sigh..). This karaoke system comes in 4 fab colors: pink, white and pink, white and blue and black with blue.
It is light and portable. I only wish it had a microphone holder on the side so that the microphone did not have to just lay next to it. Other than that, this is a very fun singing machine for the kids and it is durable too.
We have played many DVD's in it and the kids have jammed quite a bit since getting this. They have had it for about 2 weeks and though a day might go by without them using it, they still use it a lot. I even had to ground them from it one night when they were SCREAMING into the microphone..
 Buy
You can purchase the singing machine at Target, Toys R Us, Walmart or Amazon.com. It retails for $49.99.
How are you keeping the kids busy with this crazy weather going on??