As LeapFrog Mom Ambassador, I receive products, promotional items and educational material to use and share as I see t. However, any opinions expressed by me are honest and reflect my actual experience
I was very excited when I was selected to be a LeapFrog Mom Ambassador! What happy  news that was to hear! I have an almost 3-year-old and he is so eager to learn and do what his brother and sister do! He has learned a lot from them, but when they are at school, I want him to still learn new things! I know LeapFrog products will help so much with his early learning! We are excited!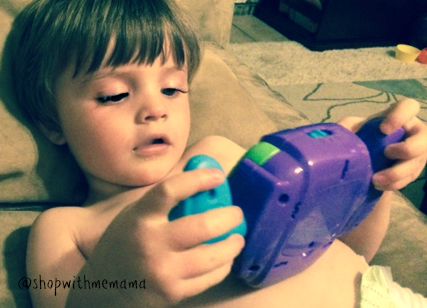 We received a package of goodies from LeapFrog, but the one I will be talking about today is the fun and educational Word Whammer! Bump Up Letter Skills With LeapFrog Word Whammer! My little toddler loves this. I do of course, need to help him with it, but he loves playing it with me!
The LeapFrog Word Whammer has 3 games and 5 learning levels. The levels are fun and the Word Whammer helps your child with phonics skills as they spin, push and twist the handles, to identify letters and build words!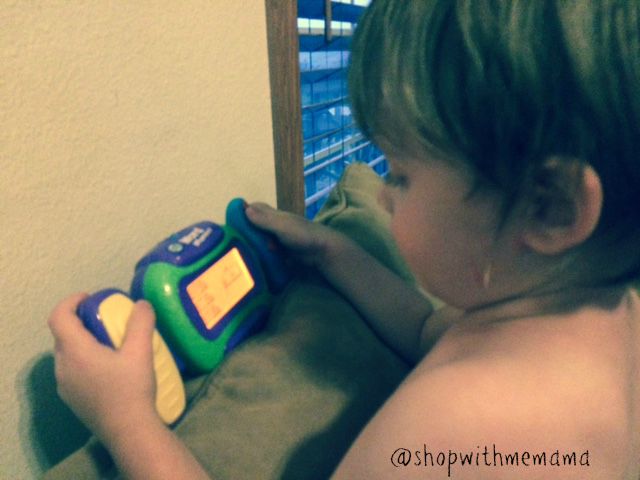 The Word Whammer is great for kids entering kindergarten! My little one is still a bit young, but you can never start teaching them too early! We play the Word Whammer in bed, before we go to sleep. It is a great way to entertain my toddler in an educational way.
You can thrust the handle on the Word Whammer, to blast a rocket into letters to spell more than 100 words! You can also match upper and lowercase letters by spinning the handle to bump a car into the correct answer. It is fun to listen for a letter sound, then twist the handle fast to spin the teacup into the letter that makes that sound! Everything about this is so much fun and keeps you on your toes!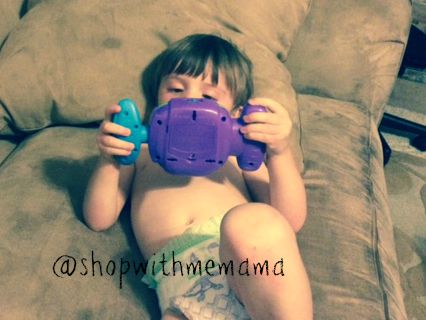 What I love is that the learning adapts automatically as your child plays, keeping them challenged, motivated and interested as they progress through the 5 levels of learning games!
We have not had any problems or anything go wrong, when using the LeapFrog Word Whammer. It is durable and seems to be made well, so if dropped on the carpet or bumped around a bit, it should be fine. Great educational toy for young kids.
Buy
You can purchase the LeapFrog Word Whammer online at http://www.leapfrog.com/. It retails for only $19.99!
Get Social!
Connect with LeapFrog on Twitter, Facebook and Pinterest!
What Do You Think Of The LeapFrog Word Whammer?