GlassesUSA.com not only have high-quality frames and lenses, but they also offer a 110% lowest price guarantee, but 100% satisfaction guarantee, and a generous also refer-a-friend program where You can get $30 for each first purchase a referred friend makes – and use the $30 towards your next pair of glasses!
Buy A Great Pair of Eyeglasses At GlassesUSA!
GlassesUSA also has a fabulous Facebook page that is full of exclusive discounts for its fans! And, if that was not enough, GlassesUSA also has a virtual mirror, where you can check out what pair of Eyeglasses look best on your face!
No surprises or second-guessing here! You can even send those pictures to your friends. It sounds like fun online shopping to me!
I don't wear eyeglasses, but my mom and dad do. My mom is ALWAYS complaining about how expensive her prescription glasses are and that they really don't last that long.
This last time she purchased her eyeglasses, she got the ones that darken in the sun, well the ones she ended up getting, BARELY darken in the sun and she is out $500 because the company says that is what she wanted.
Talk about horrible customer service and not being there for the customer! My mom was so angry. Now she has to have something she does NOT want, on her face!
I have since told my mom about GlassesUSA and even told her about the awesome discount they are having right now. She is very excited to use them next time she chooses her eyeglasses.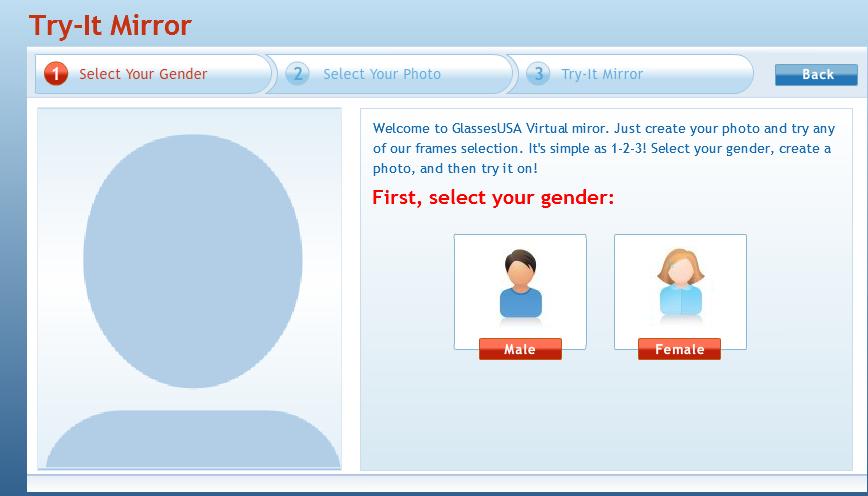 No one needs to go through what my mom went through. Not when you have other options like GlassesUSA. They have cheap eyeglasses, that are affordable and quality.
They have many styles to choose from, so it is not like you have only a few styles to choose from. There is plenty of nice ones to try on, virtually, and see if they work for you.