*Product received. Opinions are my own. This post includes my affiliate links.
My oldest son sweats so much when he sleeps. He has always sweated a lot, even as a tiny newborn. I have bought him cooling pillows and those seem to help with his head sweating, but his body sweats a lot too. It is hard for him to sleep comfortably because of his sweating, poor guy!
I heard about the OtterBed Mattress and how I should Buy An OtterBed Mattress For A Cooler Night's Sleep. I heard that they are much cooler to sleep on and help with those night sweats. So, I did a little research on them.
What I found out about the  OtterBed mattress is designed to address the four factors that impact comfort:
*Heat and Moisture Dispersion
*Proper Body Alignment
*Elimination of pressure points
*Motion Isolation
I was most interested in the heat and moisture dispersion feature of this mattress. This mattress has a bamboo blend cover and nothing is more comfortable than bamboo fabric! The bamboo fabric is effective in wicking away moisture while reducing excess heat. And, it also has natural anti-microbial characteristics.
Underneath that super soft bamboo blend cover is 2 inches of MicroPur which is a unique open cell foam that is designed to breathe! So, as you move throughout the night, billions of MicroPur cells disperse air, which removes any heat and creates a comfortable, cool surface for you. Plus, using the MicroPur will also eliminate the sinking feeling like you will get with memory foam mattresses.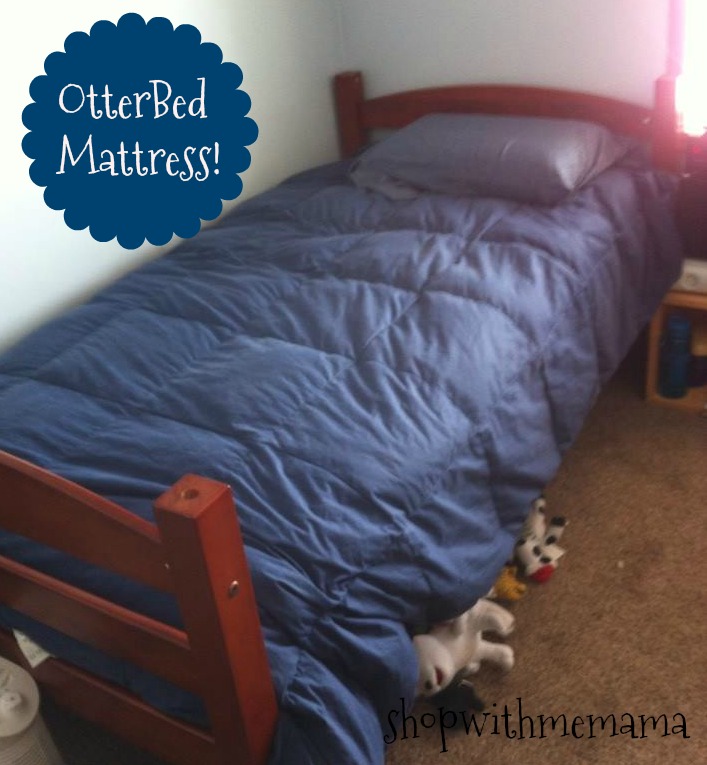 The OtterBed Mattress also provides you with support because of it's individually wrapped, independent coil construction. They move independently so you won't disturb your partners sleep with your movements. I love this feature! I have sat on my son's mattress to test this theory out and it barely moves! Certainly a great feature for bed sharing!
Otterbed also made sure, when designing their mattresses, that their mattress would be compatible with any surface it is placed on. It even works on adjustable beds! Whether you have a traditional box spring, a modern sleep platform or just use the floor, you will experience the same great sleep!
Our Thoughts!
When the mattress arrived, it arrived in a big, tall box. Inside the box was the mattress all rolled up tightly in plastic. I read the directions and then carefully used scissors (though it does come with a cutting tool that I did not use), to cut open the plastic.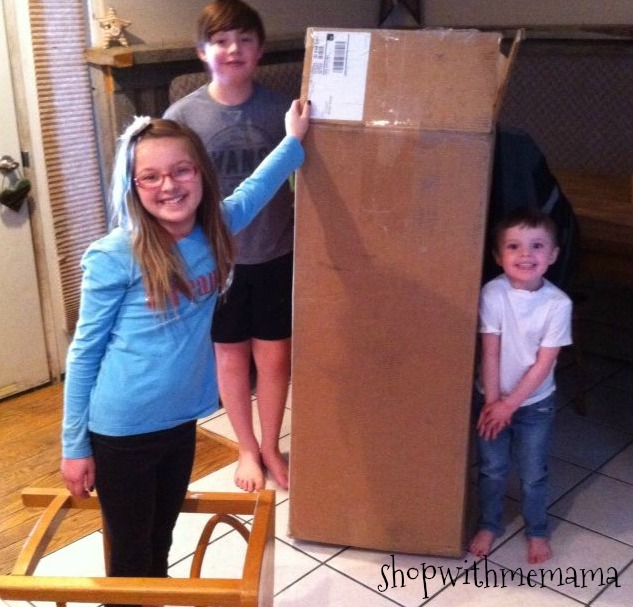 I made sure there was room for the mattress to unfold (we opened it up in the room that we were using the mattress in). As soon as the plastic was cut from the mattress, the mattress started opening up quite quickly! It made a hissing sound as it opened up, which my kids thought was pretty darn cool!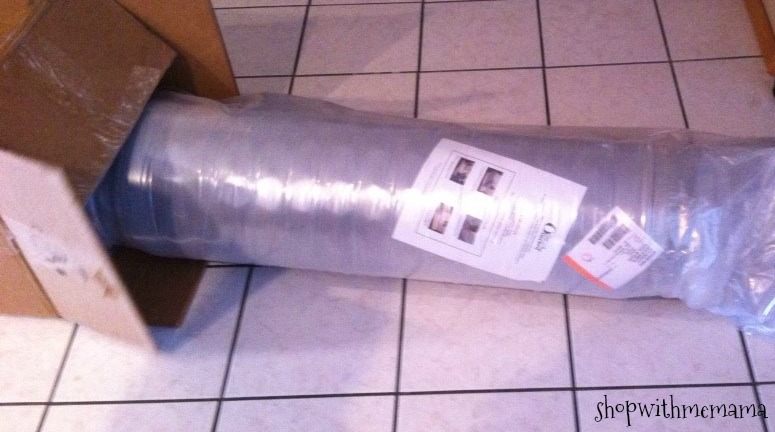 Once opened up and expanded (took just a few seconds to do!) we let it sit for a few minutes and then we put it on my son's bed frame. My kids immediately had to get on the mattress and test it out! My oldest son's first thoughts were how comfortable it was and soft! He could not wait to sleep on it that night! I like how this mattress did not have a weird smell to it. So, we could put the bedding/sheets on when we wanted to.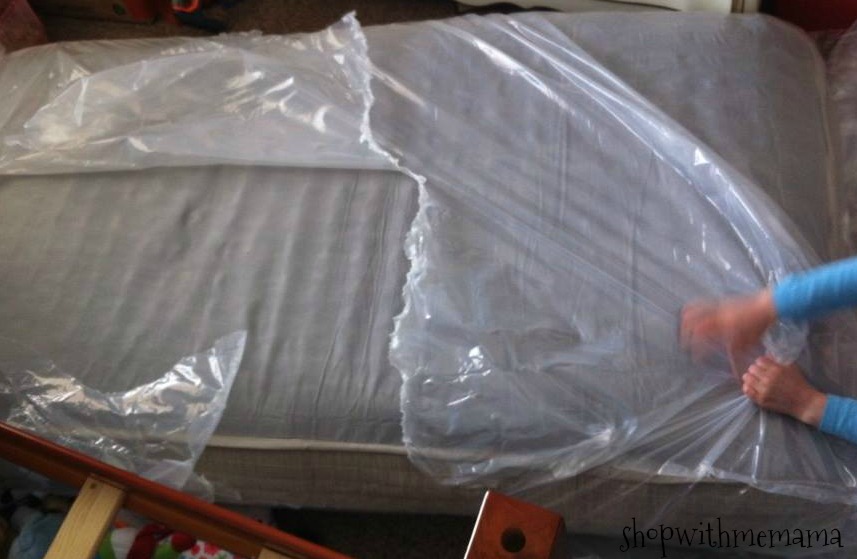 We put the sheets on the mattress and when night came, my son went straight to bed, eager to test it out! In the morning I asked him how he slept and he said he fell asleep so quickly and wasn't sweaty or hot feeling at night like he normally is. He said he woke up one time to use the restroom and that was it. He said he felt good and rested!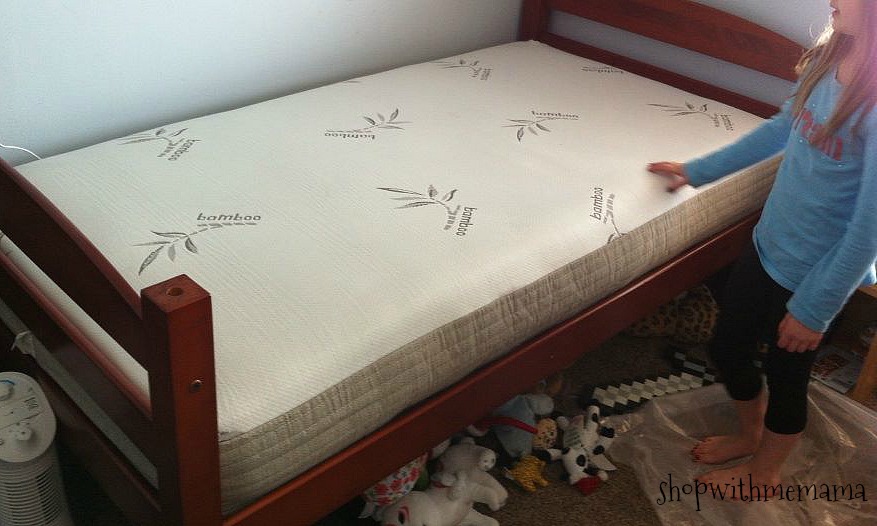 My son has been sleeping on this mattress for about 2 weeks now and not only looks more rested but I can tell in his attitude, he is sleeping better too. He isn't cranky in the mornings as much as he used to be. He is pleased with his new mattress and I am thrilled that my boy sleeps more soundly.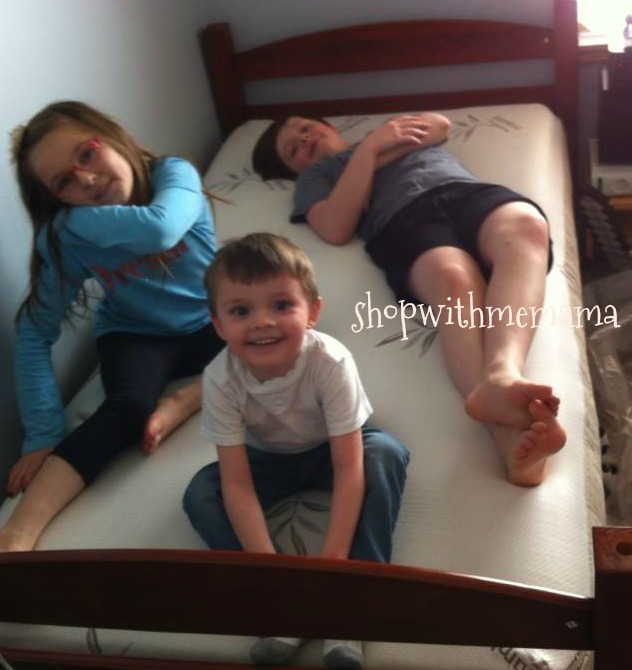 Help Save Otters!
With each OtterBed purchase, they make a donation to sea otter restoration programs as part of their commitment to 1% for the Planet.  Help save otters while you sleep! Yay!
OtterBed's 100 Night No-obligation Sleep Test
If you are not totally pleased for any reason, simply contact them and they will remove the mattress and donate it to a local charity. You have nothing to lose. Try it! They are that confident that you will love your OtterBed Mattress!

Learn More About The OtterBed Mattress And Buy One!
To learn more about OtterBed and to order one, please visit them online at http://otterbed.com/. My son received a twin sized OtterBed Mattress.
Get Social!
Connect with OtterBed on Twitter, Facebook, and Instagram!
What Do You Think Of The OtterBed Mattress?