*Sponsored Post. Opinions Are My Own.
I am always worried about malware, viruses, and spyware on my computer. My computer is my money-maker and I cannot allow for it to be compromised by hackers or viruses. No way. I need virus protection, we all do.
That is a blogger's worst nightmare is to have their computer crash or get a virus and not be able to get to our blogs and work. I have a few of my blogger friends whose site did get hacked and they had to go through SO much to get it back and even then, they did not get it all back 🙁 Terrible and I hope and pray I will never have to go through that!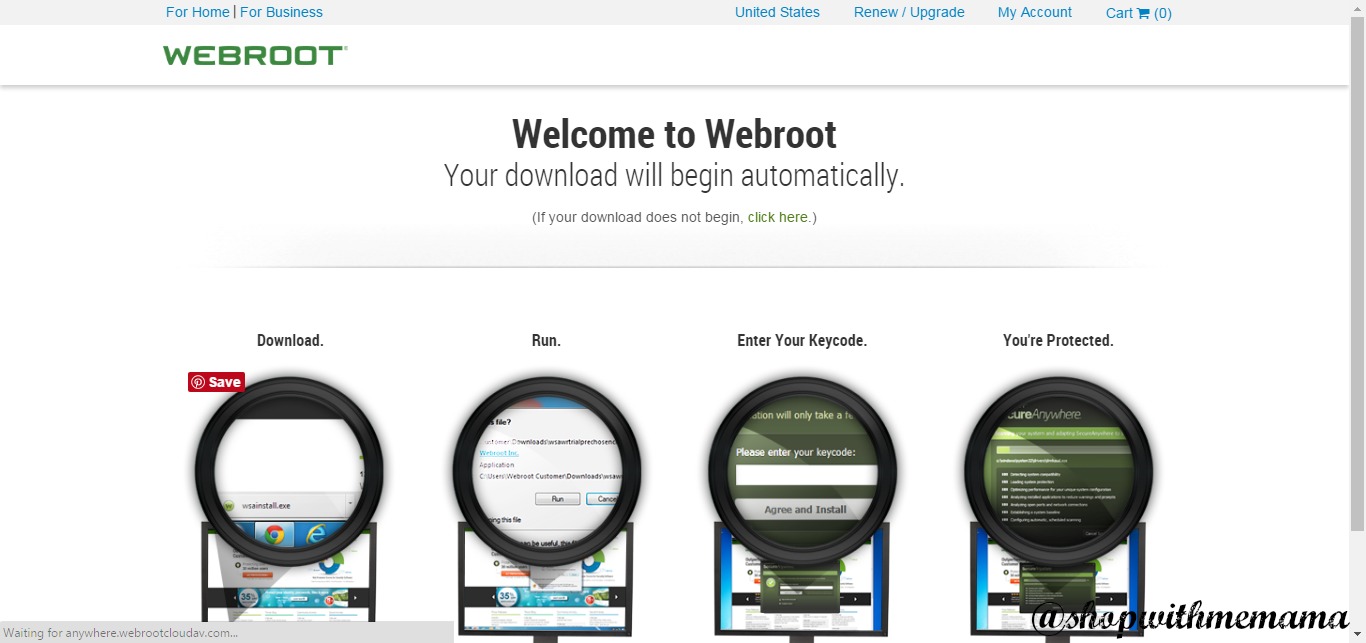 So how can I protect my identity online? How can I stop viruses, attacks and identity theft? There are plenty of programs you can download, that can help protect you from these vicious attacks, but one I chose recently is Webroot. SecureAnywhere AntiVirus runs on most supported systems, even slow or older computers.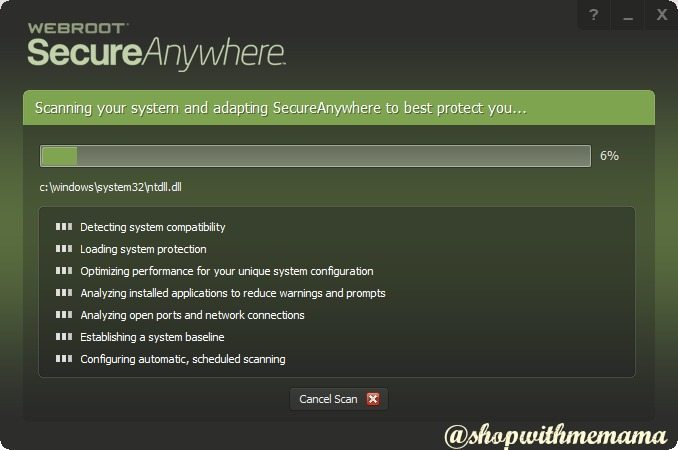 Webroot is so simple to install. Once you install it, you enter your keycode and then it will scan your computer/laptop for all those nasty bugs, viruses and spyware. The scanning probably took about 5 minutes. After it was done scanning my computer, a pop up came up that said that threats were identified and told me to prepare for threat removal.
It gave me instructions of what I needed to do (unplug any USB cords, close out of any programs I am in, etc.) and once I did that, I pressed the 'begin threat removal' button. Webroot SecureAnywhere AntiVirus is the best protection for your computer/laptop or mobile!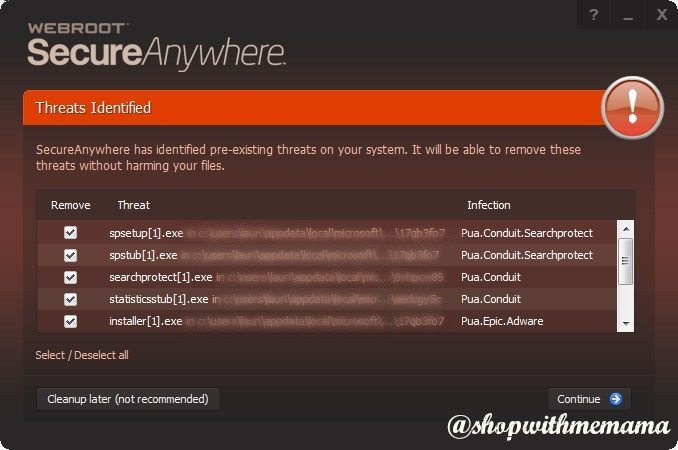 Get protected against the latest known and unknown threats:
Viruses and Spyware
Anti-Ransomware
Phishing Attacks
Identity Theft
Social Network Threats
Unsafe Websites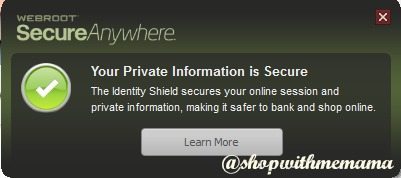 After installing and running Webroot, I feel like I can finally browse online securely and safely. I can browse with confidence and know that I am protected and that is a good feeling! This is great virus software and we all need some protection when online so why not use Webroot?
Webroot is affordably priced starting at only $37.49 for one year and on up. If you are not satisfied, there is a 70-day money back guarantee. This is also Windows 10 Compatible and is available for home or work.
Get Secured!
Want to download Webroot now? You can!
Get Social!
Connect with Webroot on Twitter, Facebook, LinkedIn and Google+!
How Are You Protecting Your Computer Or Laptop?