I am a jeans girl, always have been! Except when I am at home, then I am a yoga pants kind of gal 🙂 I love all sorts of jeans including black washes, blue jeans, white, etc. I like my jeans to fit like a glove and look hot!
I was browsing Hudson Jeans online a couple of weeks ago and fell in love with their new arrivals section. Talk about some hot-looking jeans right there! I was picturing myself in all of those jeans and had a very very hard time selecting two pairs. I wanted them all…
*This post includes my affiliate links.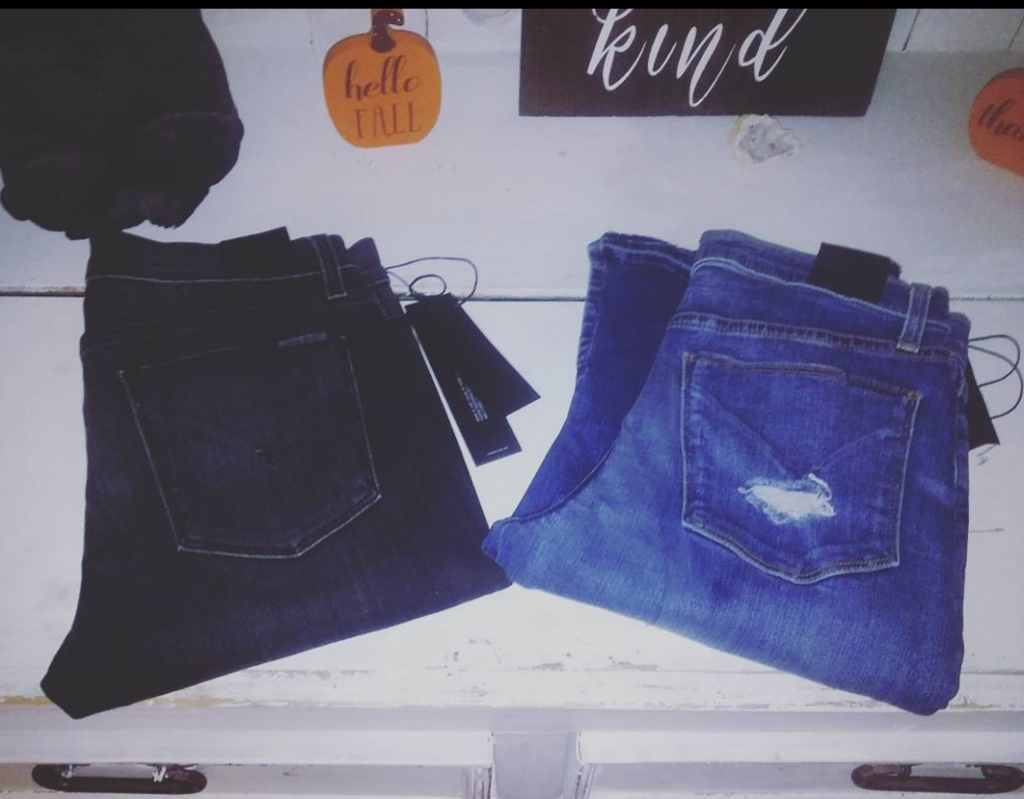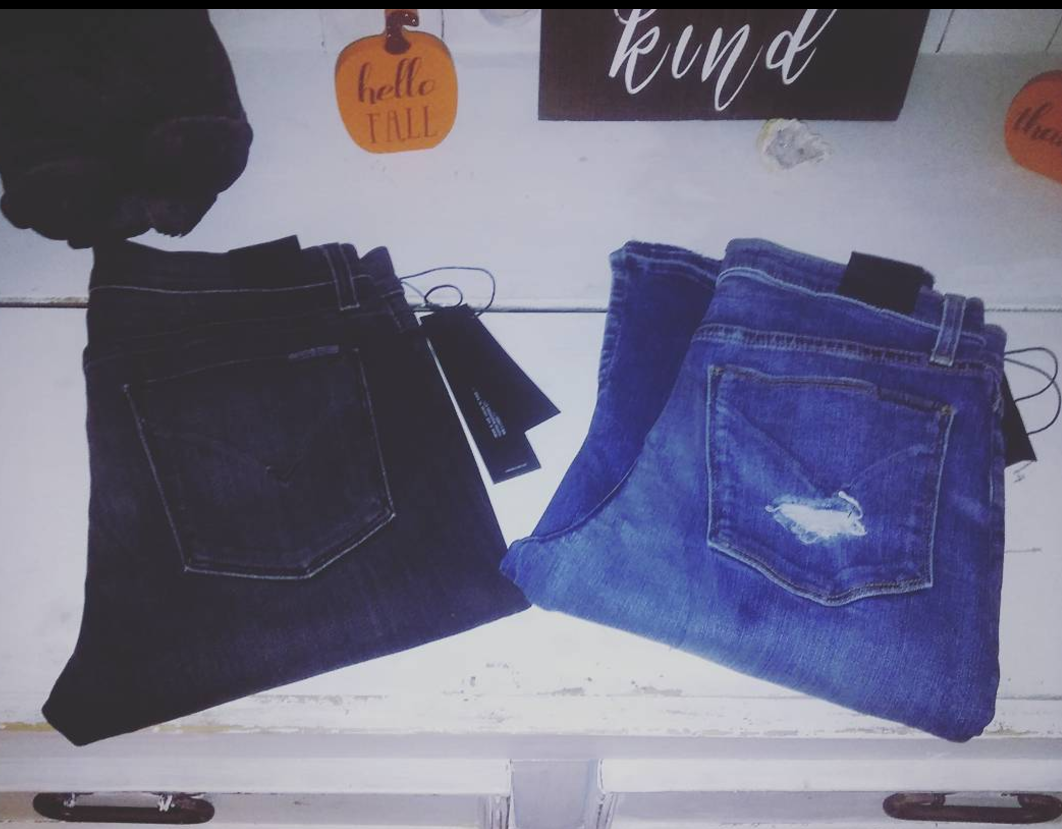 Hot Jeans From Hudson Jeans
After much searching and anticipation, I finally agreed with myself on the two following pairs of hot-looking jeans:
Heartbreaker High Rise Bootcut Jeans
Nico Midrise Super Skinny Jeans
Oh, how I couldn't wait to get these jeans in my hands so I could wear them! So so cute! When they arrived I had to try them on (duh) and they fit so perfectly! So happy I know my size and that these jeans fit so well. They are true to size that is for sure.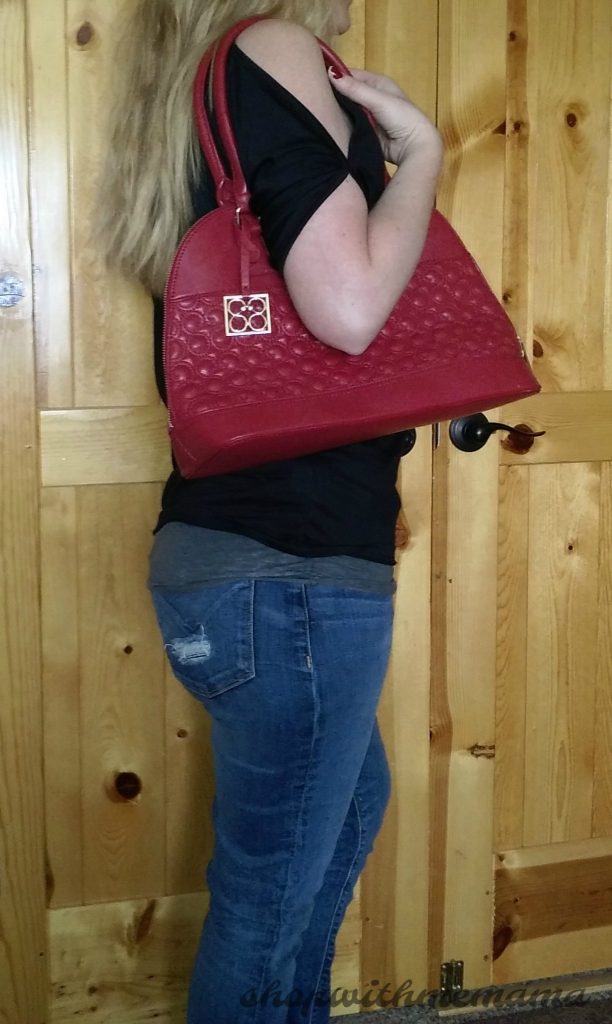 What I Love About The Heartbreaker High Rise Bootcut Jeans
The Heartbreaker High Rise Bootcut Jeans remind me of jeans I used to wear when the boot cut/bell bottom jeans were super popular. I LOVED these kinds of jeans and now that they are making a comeback I couldn't be any happier! These jeans look great with flip flops, high heels, wedges, or tennis shoes. I love that they are a higher rise because I do have a 'mom tummy' (sigh). So, the highrise helps conceal that! Yay!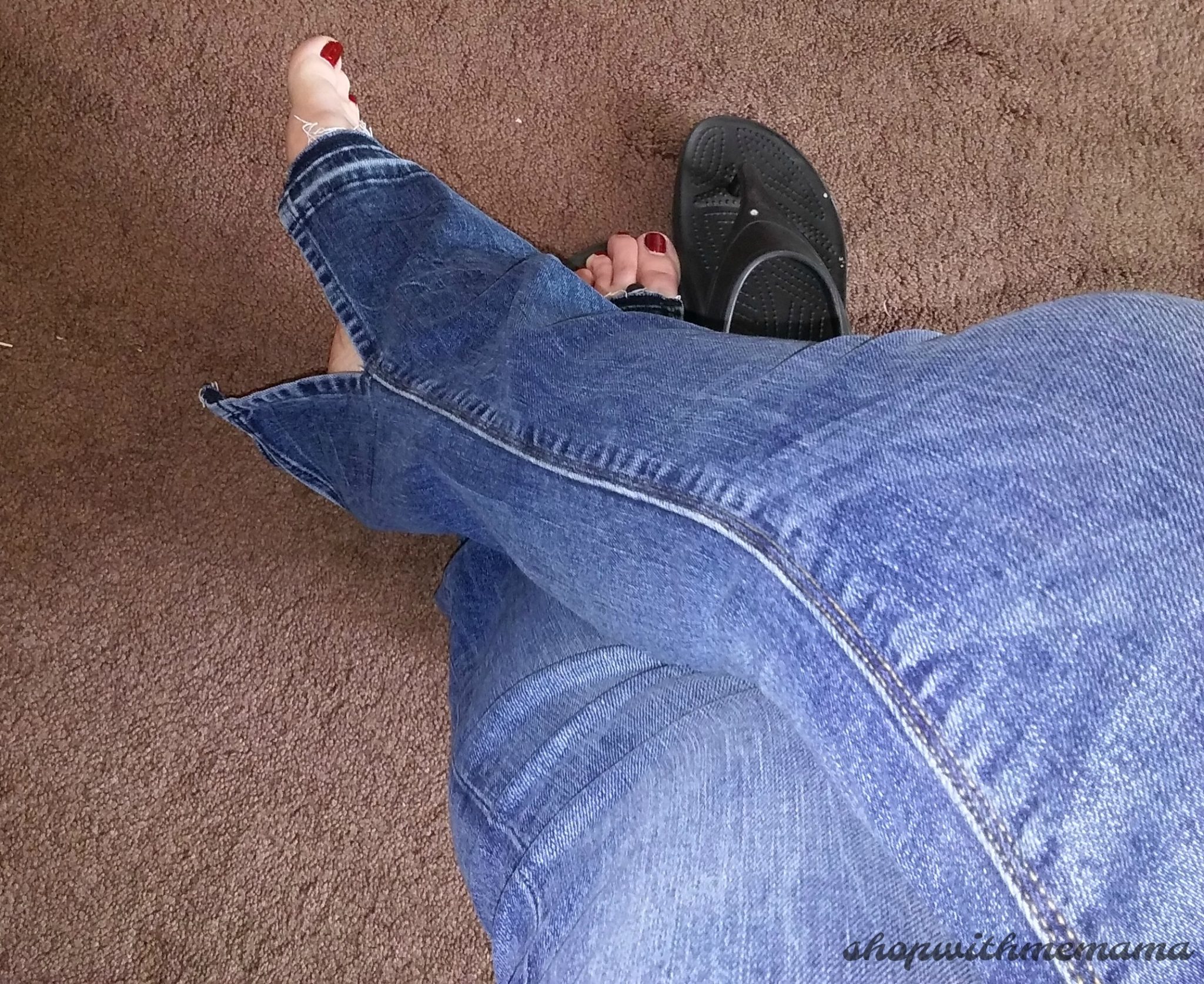 These jeans are vintage-inspired high-rise denim that sits straight at the waist. These jeans include a 6-inch slit at the bottom of the inseam with released hem detailing and a 16-inch bootcut leg opening. These jeans are made of premium stretch denim and feature light destruction and all-over hand-sanding on their dark blue split-second wash. These jeans are SO dang hot! Love them!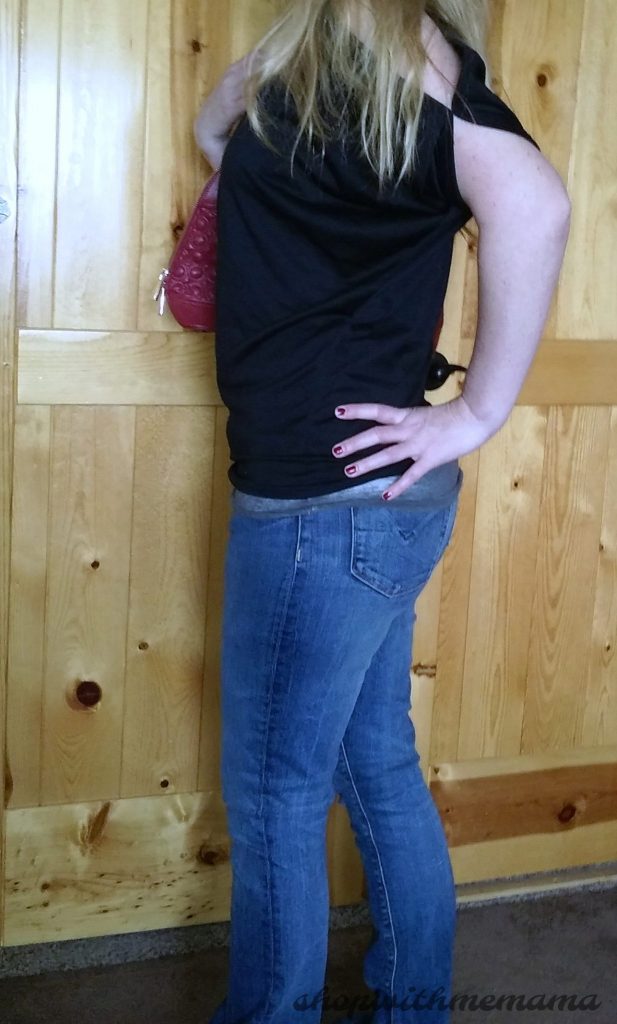 The two pockets on the back go inward at the top and outward towards the bottom, giving your butt a very nice, round look. The pockets have a little distressing on them and it really makes these jeans as a whole, super cute and fashionable! These jeans retail for $235.00.
What I Love About The Nico Midrise Super Skinny Jeans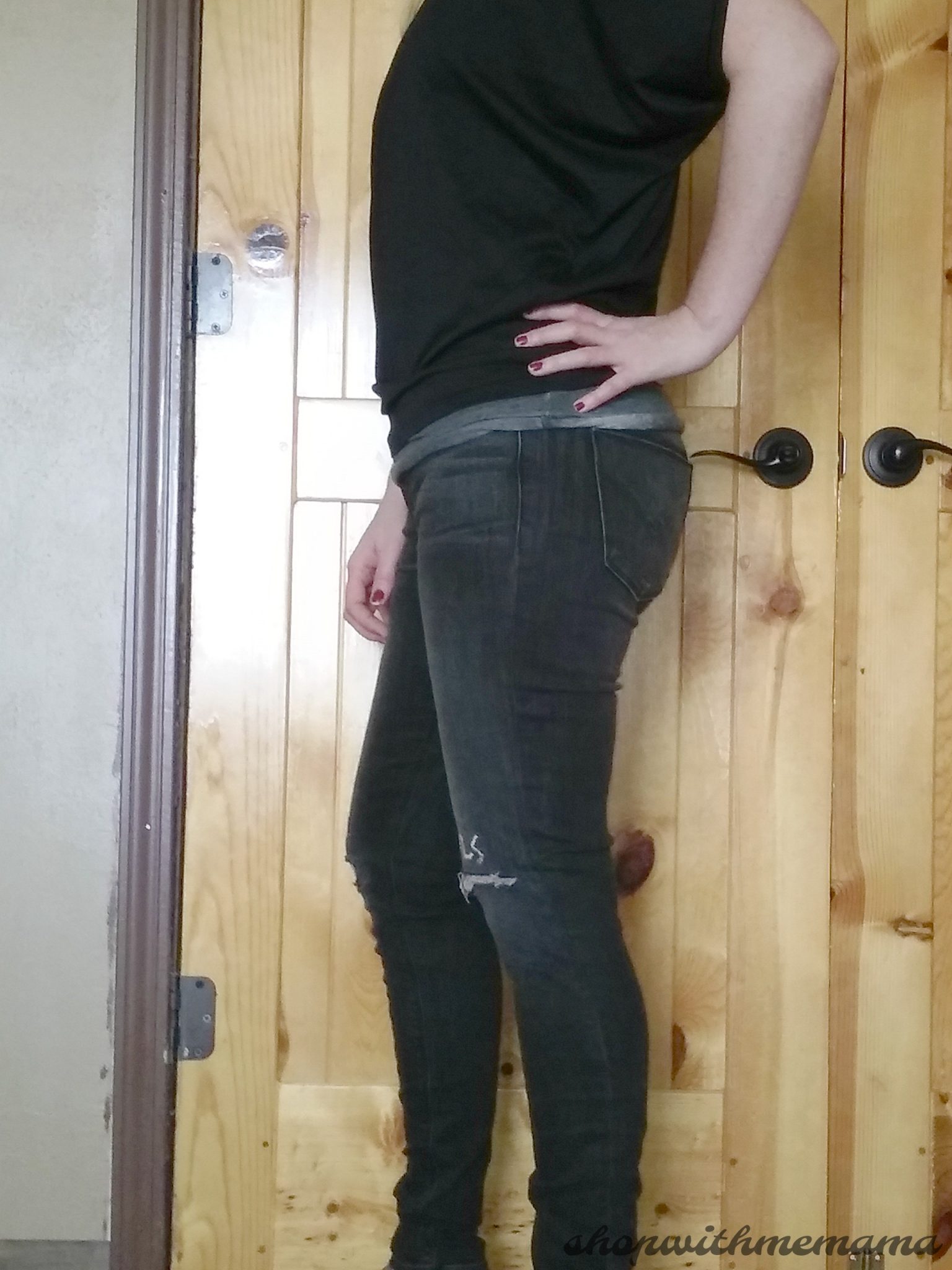 These jeans are way cute. I own a couple of pairs of skinny jeans but none like these. These fit SO well and are surprisingly comfortable to wear, even around my home! They are mid-rise jeans, but they are comfortable and don't inch down when I bend down to pick things up (a mom's huge pet peeve!).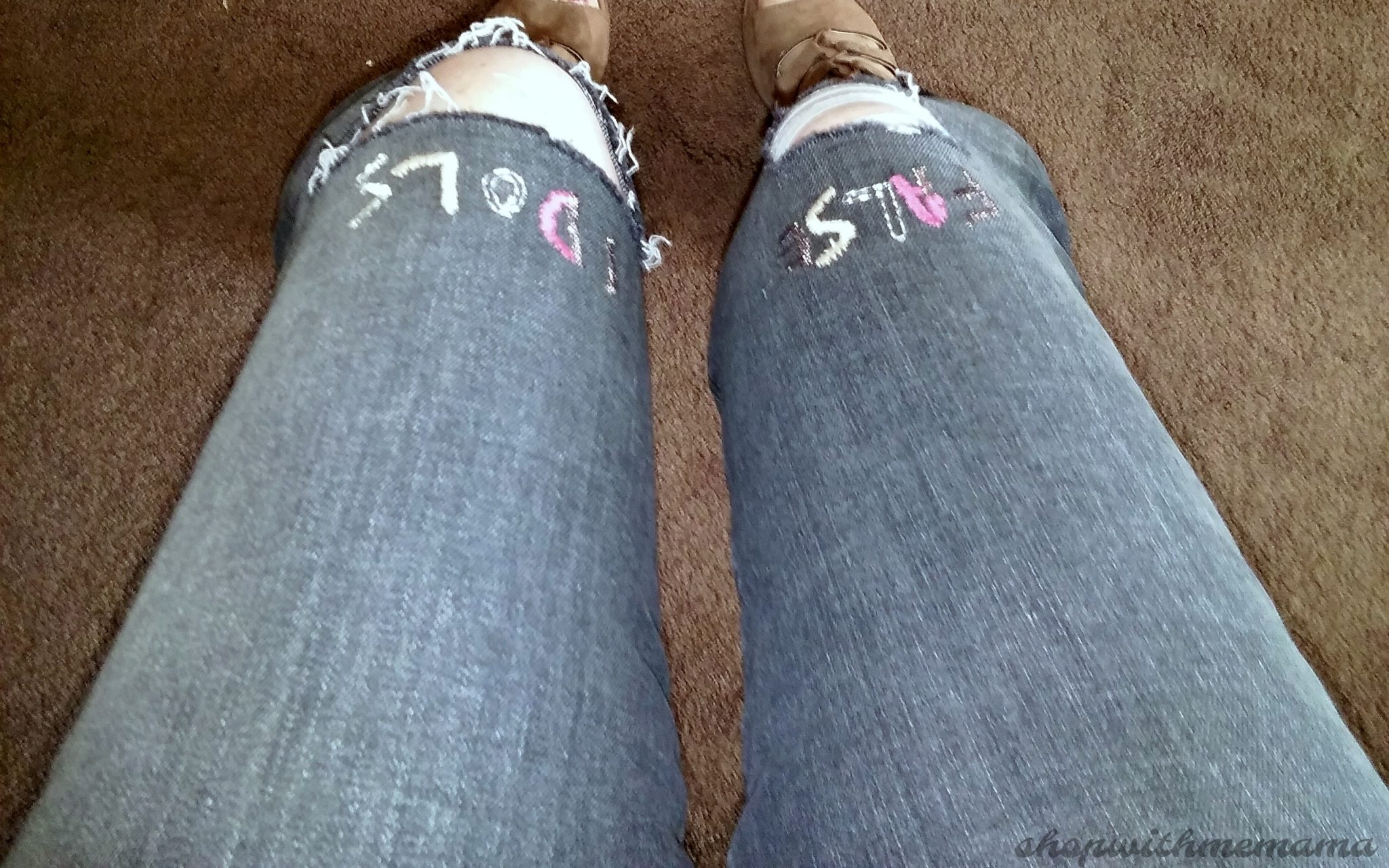 This Nico Midrise Super Skinny jeans is made of premium stretch Japanese denim and features a super slim silhouette in a full-length inseam. With the False Idols embroidered message above the distressed knees, this Nico Jean calls on you to embrace your individuality, stay true to what you believe, and empowers you to lead and not follow! These are certainly unique because of the embroidered message on the knees and are absolutely adorable with any pair of shoes and top. These jeans hug every inch of your body and make you look GOOD! I love these jeans and wear them all the time. These jeans retail for $245.00.
Now, just to make sure you know this, Hudson Jeans is not just about jeans! Nope. They have other things too! I love their bomber jackets, shirt dress, and more! So many cute things to choose from. I also like that they have men's and kid's clothes too. Great place to shop for quality clothes!
Find your next denim obsession with the latest styles from Hudson Jeans!
Buy
You can purchase the jeans above online at Hudson Jeans. Plus, Join the Hudson Jeans family and get $25 Off your first order with an Email Sign Up at HudsonJeans.com!