There is something about visiting an aquarium or marine center, watching the shimmering colors of various fish (and other aquatic life) swimming through water. The lowlights of the aquarium throwing a rainbow of patterns on the wall while the water filter does its job, cleaning the water with a relaxing gurgling noise that doesn't irritate but soothes.
This is why more and more people are starting to invest in home aquariums as they seek to recreate this level of relaxation in their own residences. Whether you set up your home aquarium in your living room or den or even your bedroom; there is a reason that it is becoming more popular than ever among all age groups.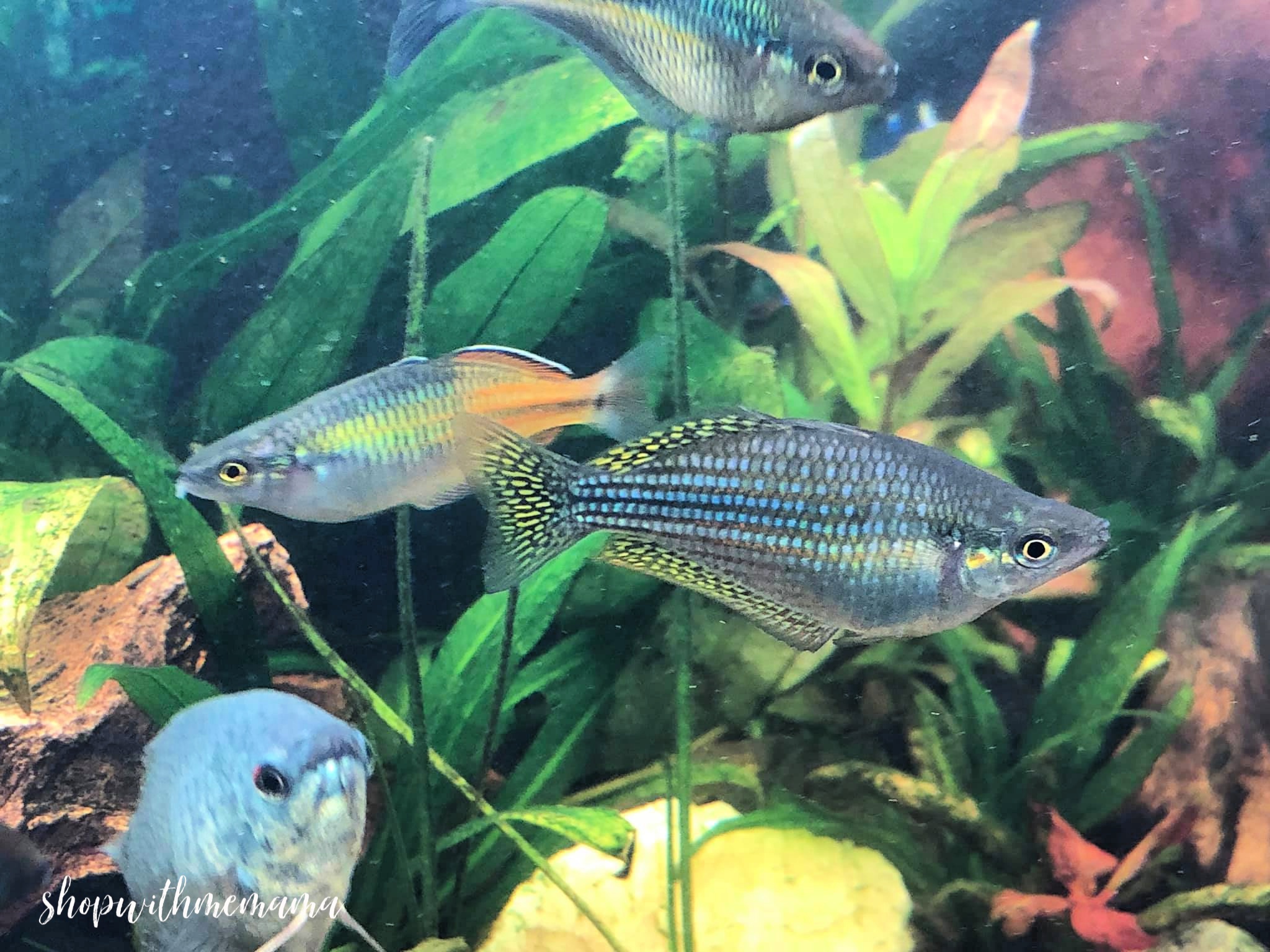 Choosing the Right Fish for Your Home Aquarium
Let's Take a Look
Fish are the perfect starter pet for a young family, the perfect accompaniment for the busy career sector, and the perfect retirement company. When life commitments get in the way of caring for a pet, fish are relatively low-maintenance.
But before rushing out and buying an aquarium, then filling it with all types of aquatic life; it is important to purchase the right fish for your home aquarium. How do you find out the right fish for this endeavor? Read on to find out!
Questions to Ask and Things to Remember
There are definitely some questions you want to consider before running out and purchasing a ton of different variety fish from your local pet store. Although purchasing fish is not as involved as adopting or investing in other types of pets; there are still some things to consider, such as:
The size of your aquarium – the more fish you plan to have, the bigger the aquarium size will need to be.
How many fish are you comfortable within your aquarium? Do you want it full or would you rather that your aquarium be more sparsely populated? Check out number eight.
Will any of the species of fish prey on the smaller ones? Some bigger species of fish are predators to the smaller ones and will fatally attack them for sport.
Do they swim at different levels or will they all swim at the same one? This could cause a cluster of fish if they swim at the same levels. Different levels of swimming fish are not only aesthetically pleasing, it is also more beneficial to the fish.
What location do you plan on putting your aquarium in? Some fish species can suffer if it's in direct sunlight and the water warms to an unnatural level for them.
Do certain fish need a particular diet? Will this diet be harmful to the other fish in the aquarium?
Are you purchasing a freshwater or saltwater aquarium?
Will you have an aquarium with a water filtration system and/or a lighting system?
Will you be breeding fish, or do you want a manageable level? This is important if you purchase fish of the same species in both male and females as they will mate, then breed.
Are you planning to place real or fake plants in the aquarium? Some real plants can increase the number of algae in the water, diluting the lights and causing illness amongst the fish.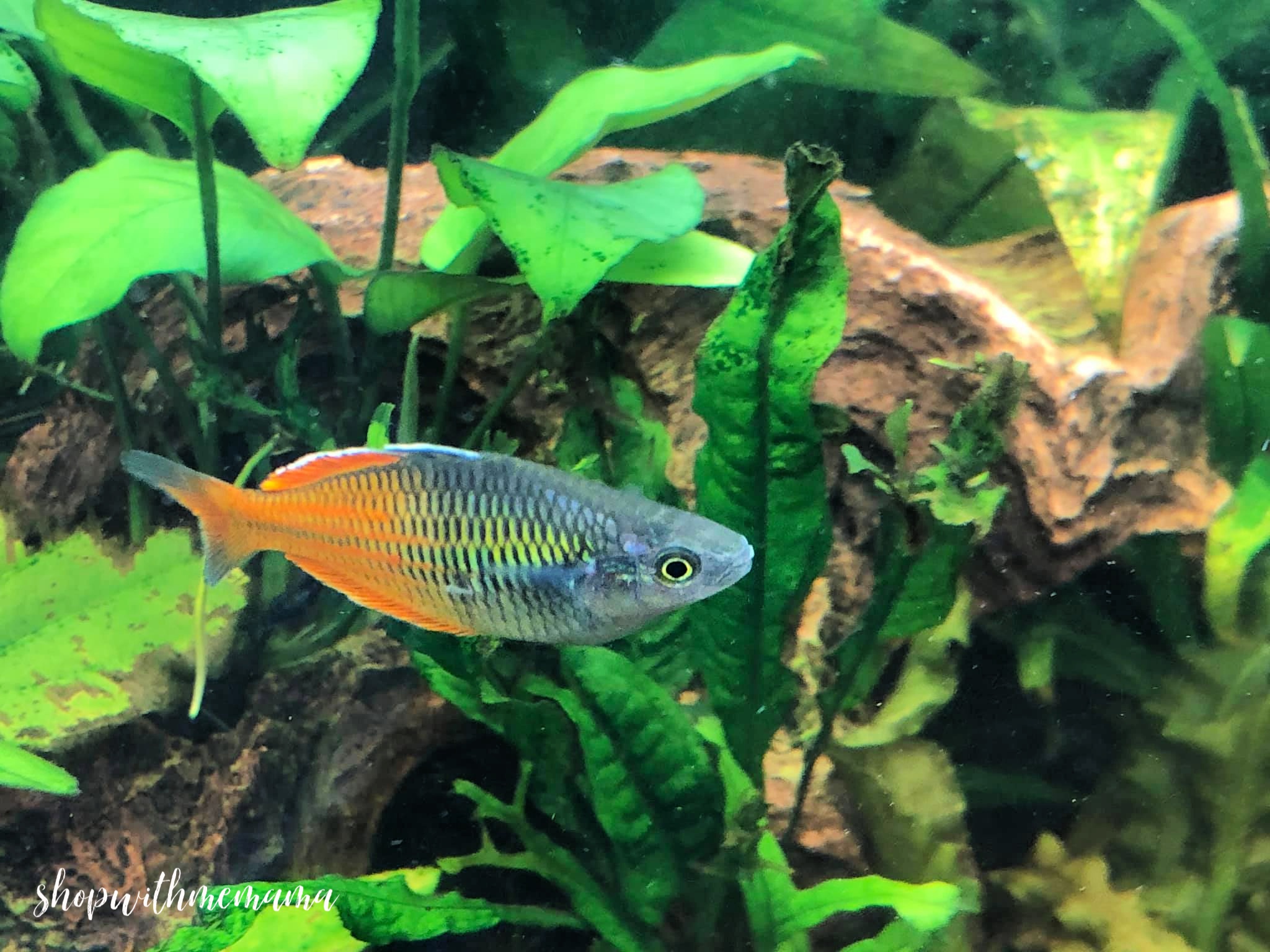 Aquarium Maintenance
Regardless of the type of fish, or other aquatic life, you place in your home aquarium; there will still be maintenance tasks required. For fish to survive to the length of their lifespan and live a healthy life at that, they must be cared for in the manner that is most beneficial to them.
Consult with your pet store for the proper fish food for your home aquarium and ensure that they are fed on schedule with the correct amounts for a healthy body weight. Install a water filter that will gently cleanse the water of the aquarium without stripping it of its natural benefits for your fish.
Install lighting that will soothe your fish, not confuse them as some bright lights can cause the fish's internal patterns to come off-kilter. Use a lighting system that will mimic the natural effects of the outdoor world, with brighter lights naturally warming and lighting the aquarium during the day, then dimming to mimic the nighttime sky during the evening hours.
Decide if you are going to use a freshwater or saltwater aquarium as that can also affect the maintenance schedule and what type of fish you are planning to place in your home aquarium. Want to find the best lights for saltwater aquariums? Then head over to Tankarium.
As you can see, while the caring and maintenance of fish in your home aquarium requires less effort than other types of pets, it is still important to do your research ahead of time. If you find yourself in doubt, visit your local pet store or specialty store to find the right fish for your aquarium. Set a schedule for maintenance and adhere to it to prevent any mishaps from happening in the home.
If you have small children, this can be the perfect way to introduce them to a higher level of responsibility. You can have them assist you in the feeding of the fish in your home aquarium and once they have shown understanding, allow this to become one of their chores to earn their allowance.