*Product Received. Opinions are my reviewer's own.
The Ciao! Baby Portable High Chair is a convenient and easy to use baby accessory you must have. It folds up into a small bag that keeps it clean and hidden.
The top of the high chair is clear plastic that can be easily cleaned off and wiped clean. The Ciao! high chair is an easy setup for anyone. You take it out of the bag and open it up until it clicks on the side.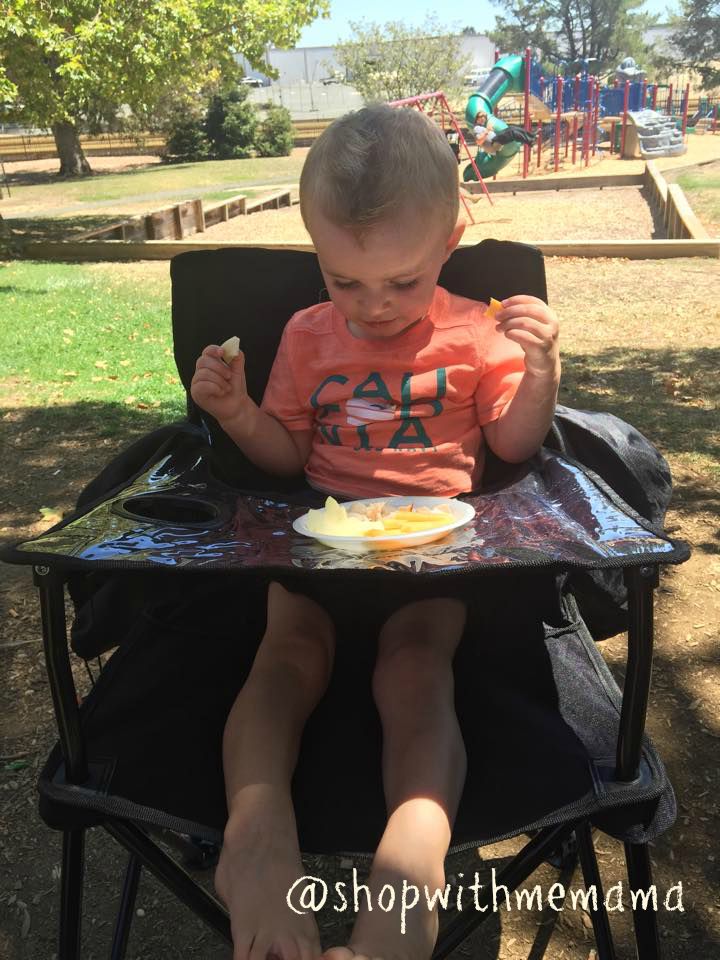 There is also a deep wide cup holder for bottles or sippy cups. It's tall enough to sit next to a table and for mothers or fathers to feed them easily.
The only negative thing I have to say about it is that the tray sinks in with a heavier child. The more the child weighs the more it sinks in. Maybe a plastic attachment for the tray would be good.
Also the leg holes are a little small for a toddler but still work. Overall I have loved using it at the park, beach, camping, restaurants and at family dinner events where there wasn't a high chair.
Buy
You can purchase the Ciao! Baby Portable High Chair online at http://theportablehighchair.com/. They retail for $67.99. They come in 9 different colors/patterns!
Get Social!
Connect with Ciao! Baby on Twitter, Facebook and Pinterest!
Where Would You Bring The Ciao! Baby Portable High Chair?