*Product was received. Opinions are my reviewer's.
When my kids were babies, finding the right high chair was difficult because my babies were either too small or growing too fast! So, I would end up having a few different chairs to feed them in and that made too much kitchen clutter.
I wish I had the Cocoon high chair when my kids were little. The Cocoon is the complete high chair and the only one you will ever need, from 6 months up to 3 years. The Cocoon was inspired by the butterfly. It transforms from a comfortable recliner to an early feeding chair.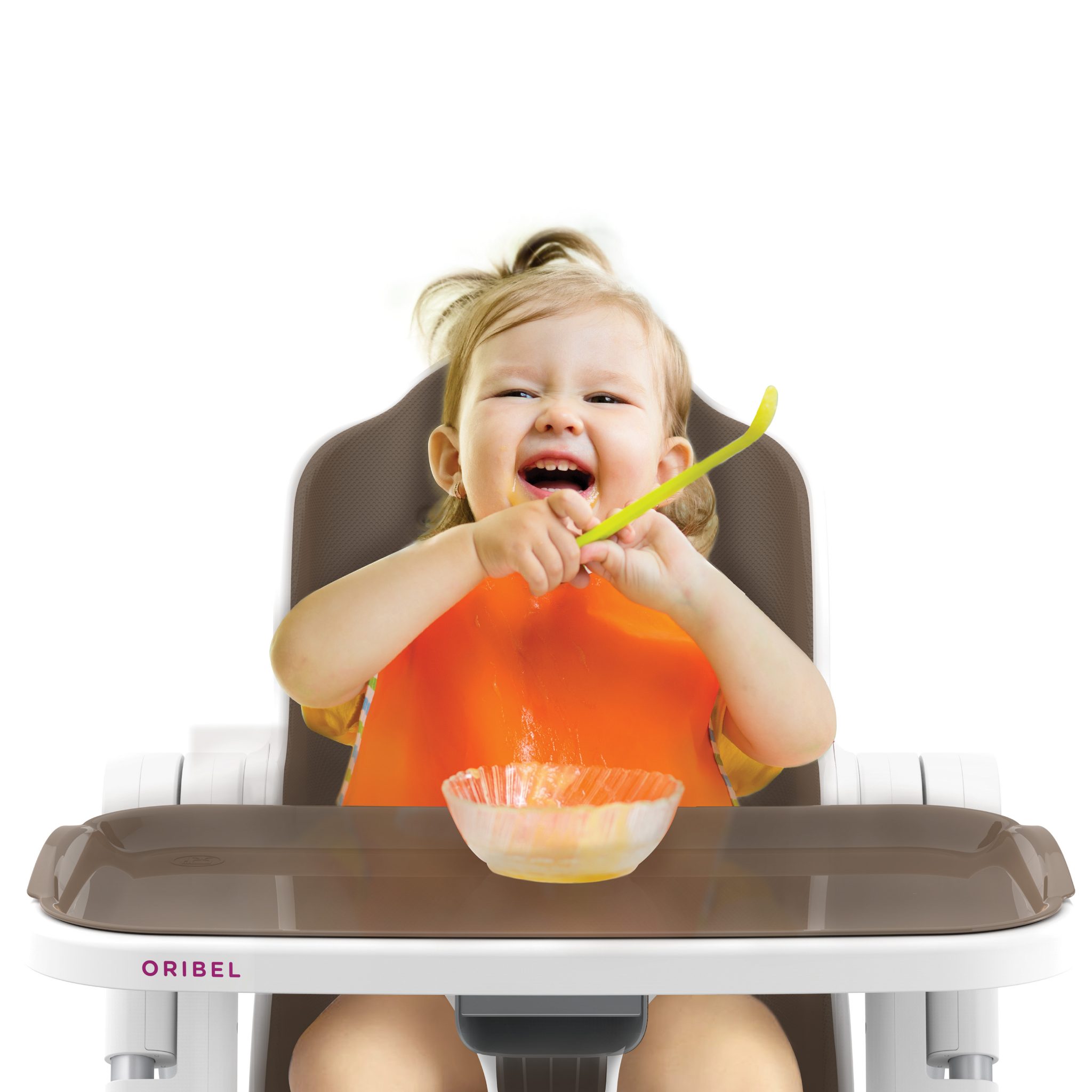 The Cocoon comes complete with adjustable height and recline positions (has 3 recline positions). It has an easy to clean foam seat which is comfy and waterproof. The food and cup holder is nice to have because it holds a bottle and a bowl. The food and cup holder can be attached to either side of the high chair, which makes it very convenient! Another thing that my reviewer loved about this high chair is the magnetic stowaway tray! Just take the magnetic tray off and stow away on the bottom part of the high chair! She thought that was very unique.
It's A Baby Recliner, It's An Infant Feeding Chair, It's The Complete High Chair
Another great feature is that the Cocoon highchair has 6 height adjustments! So you can adjust which height is best for your baby/toddler when you are feeding them or when they are at the table with the family. When you are all ready for baby to be done, simply wipe down the tray, stow the magnetic tray away and fold up the high chair. Easy! The removable top tray can be taken off and put in the dishwasher for an easy and quick clean (safe up to 160 Fahrenheit).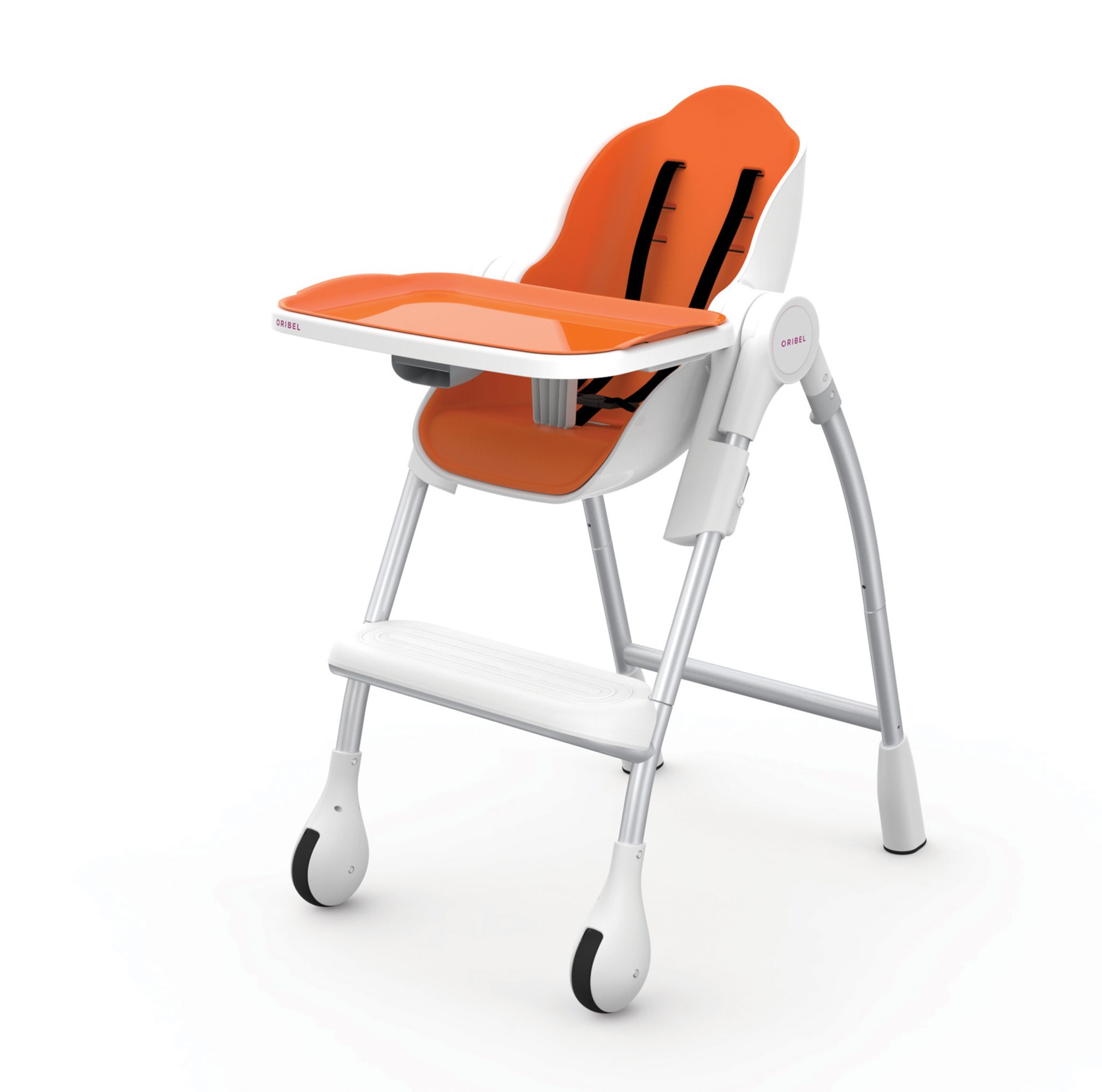 Check Out This Video To See The Cocoon In Action
Cocoon is definitely the complete high chair, but it is SO much more too. Not only does it have a ton of features that I listed above, but, it can be used as a carrier at full recline. So you can sit right next to the baby and get some stuff done. That is so nice to have and very unique to me. I love that this high chair does so much!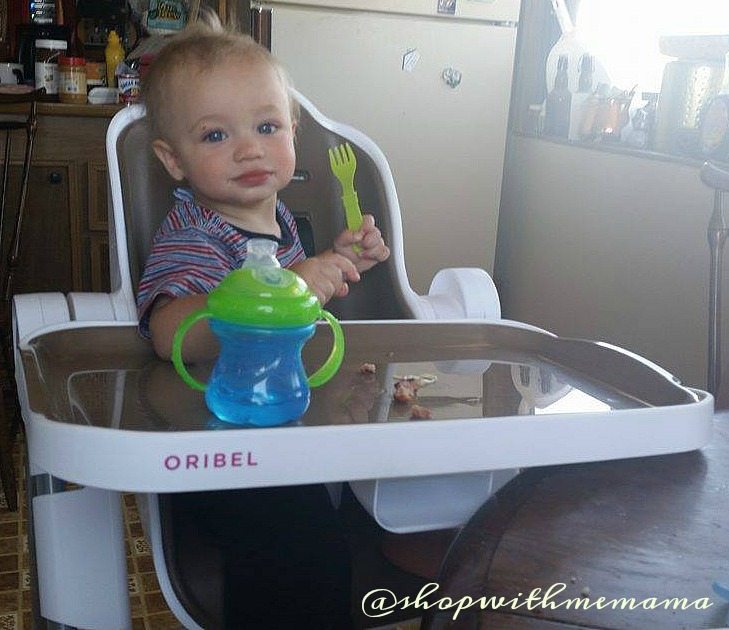 My reviewer loves this chair. She says it is so easy to fold up and stow away. It is easy to roll out for meals and roll back for storing. Her 1-year-old fits comfortably in the Cocoon high chair. She loves that the colored portion of the tray comes off instead of having to pull off the whole tray unit to wash. She can't wait to try the fully reclined position when her new little one arrives in October!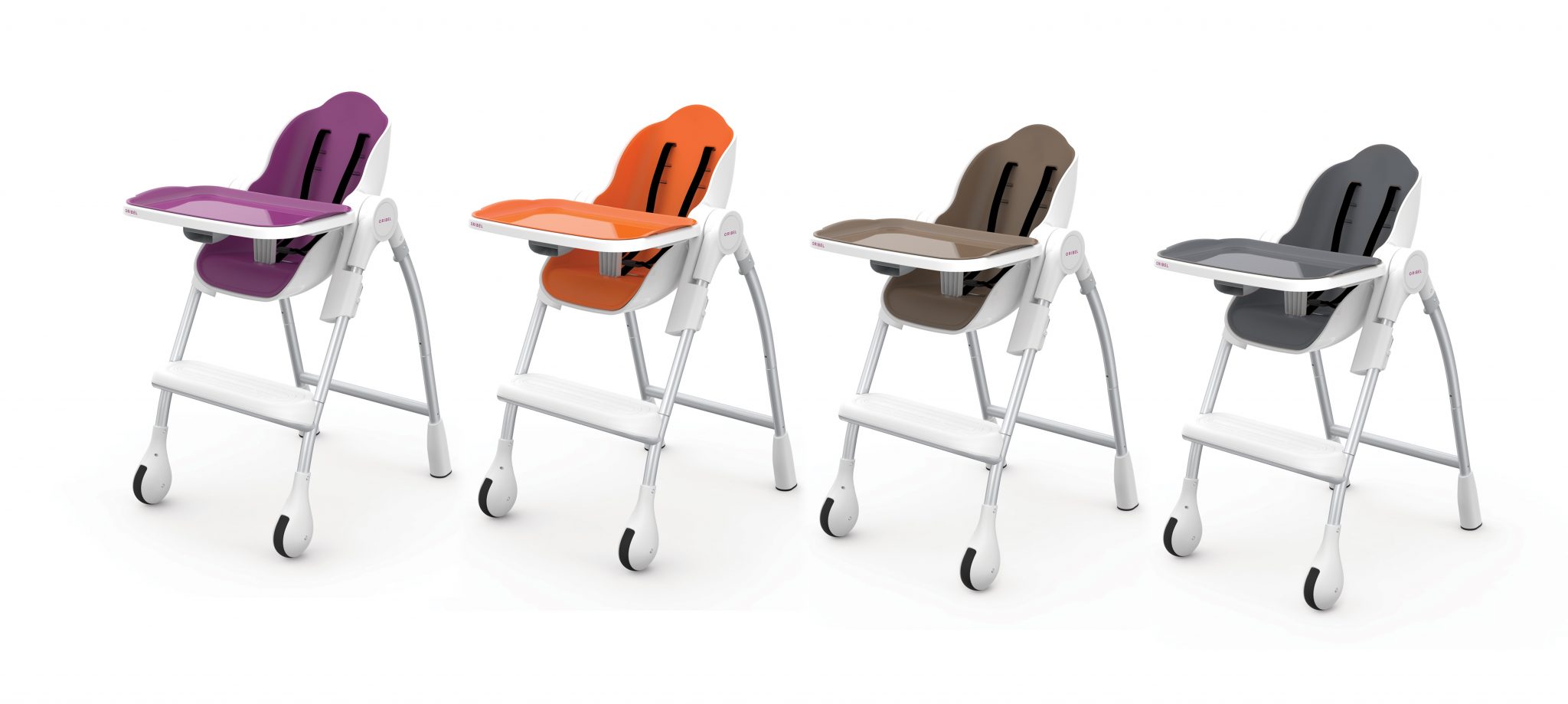 The Cocoon High Chair comes in 4 nice colors:
Plum
Orange
Almond
Slate
My reviewer received the Almond colored Cocoon high chair.

Buy
You can purchase the Cocoon High Chair online at http://www.loveoribel.com/. The Cocoon High Chair retails for $199.00.
Grab Your Coupon Code!
Use Code: cocoon20 for a Discount of 20% off the Cocoon. It will expire on August 31st, 2016. It is good for a one time use. Must use on loveoribel.com. Happy shopping!
Get Social!
Connect with Oribel (maker's of Cocoon High Chair) on Instagram, Facebook, and Pinterest!
What Do You Think Of The Cocoon High Chair? What Color Would You Get?