*Product received. Opinions are my own. This post includes my affiliate links.
Cooking in the kitchen during the summertime isn't something I am fond of doing. Though I do cook and bake, I can't stand how hot my kitchen gets!
I know how to cook quick meals for your family now, though! It is with the new Rosewill Digital Infrared Halogen Convection Oven (with Stainless Steel Extender). The first time I used this appliance I was thrilled that my kitchen did not heat up from using it. That is my number one reason for loving this appliance!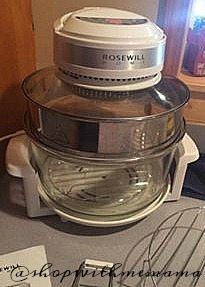 But, there are many other reasons I really like the Rosewill Digital Infrared Halogen Convection Oven, like the fact that it keeps the natural moisture in your food/meats. It is ideal for low-fat cooking! All the grease and drippings from the meats go to the bottom of the cooking bowl.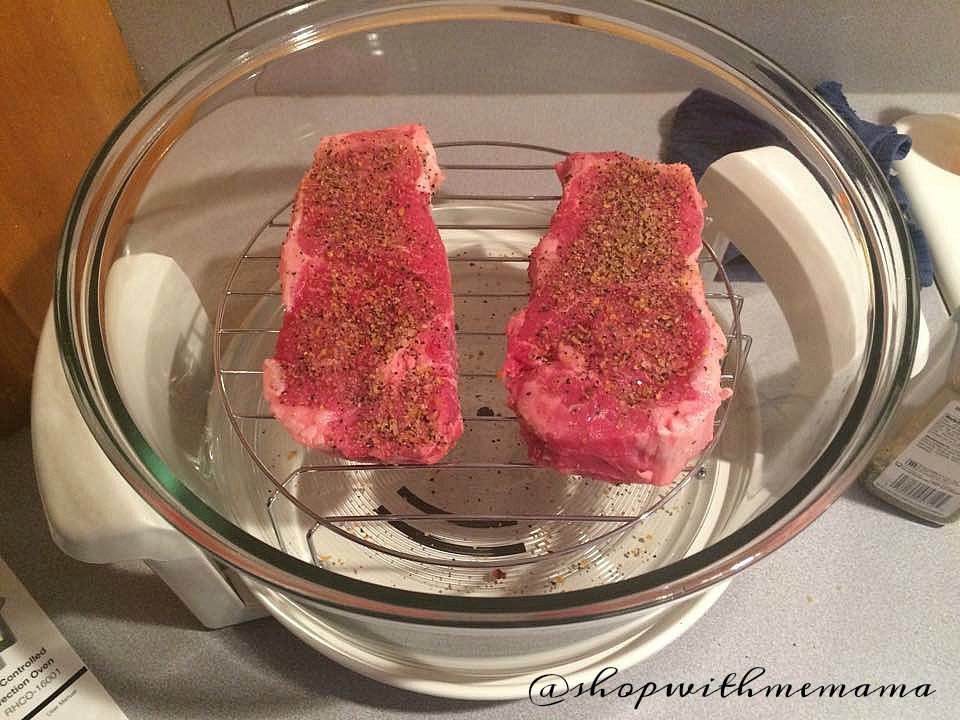 I like how quickly this cooks my food. It cooks my food pretty evenly. The steaks that I recently cooked, I had to turn halfway through because I wanted to get both sides of my steak, crispy 🙂 It says it can cook steaks at 400 degrees for 10 minutes and they are done. I like my steaks well done, so I just set the timer for another 15 minutes. My steak came out perfectly well-done! Delicious!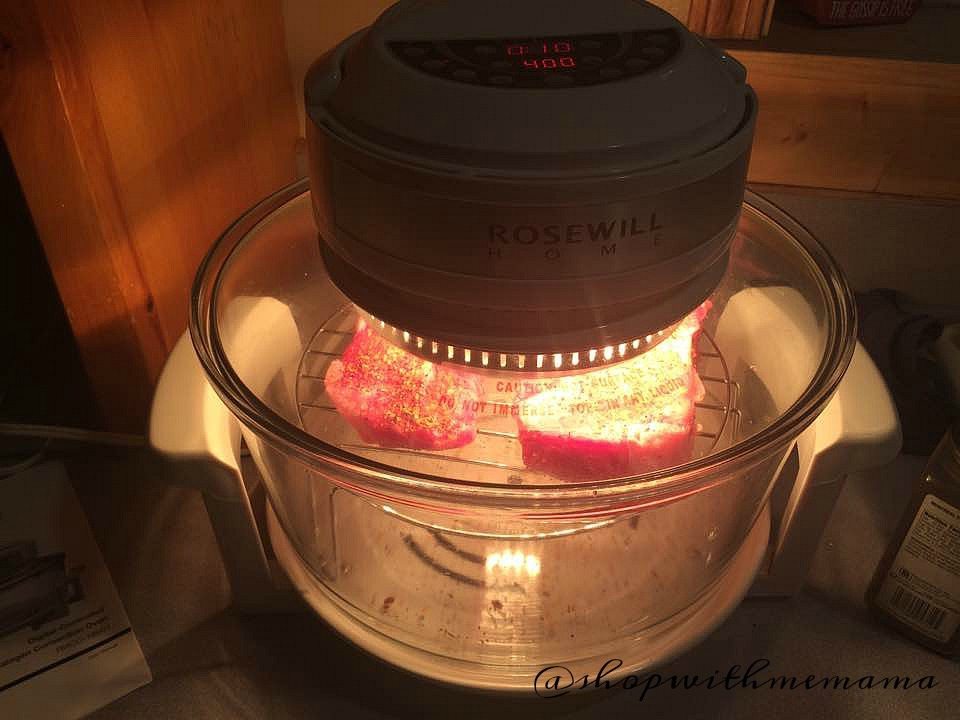 When I wanted to turn my steak over, I just pulled up the handle on the top which pauses the cooking. I slowly pulled the lid off the steaks and with one hand still holding the lid/handle I used my other hand to turn over the steaks. I did not really like the tongs that came with this machine, so I simply used a fork to turn my steaks. Those tongs would be better if I was just cooking veggies. So I will use the tongs for that.
When the steaks were turned over, I put the lid back on and pushed the handle back down and pressed 'start' on the appliance to start it cooking again. Very easy to do.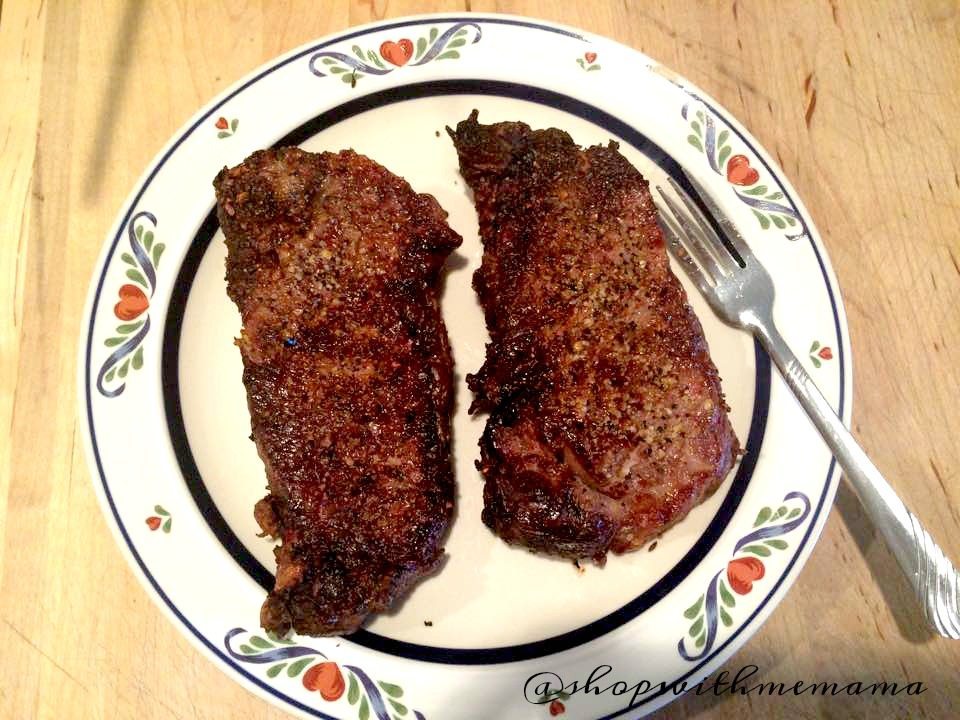 The machine is easy to clean too. The cooking glass bowl can be put into the dishwasher and washes easily. The wire racks can be hand washed or put in the dishwasher too, for easy cleaning. Just be super careful around the bulb that is on the lid part of this machine.
This whole appliance stores easily too. I just put all the wire racks (came with two, lower and higher one) and the Stainless Steele extender, into the appliance and stored it away.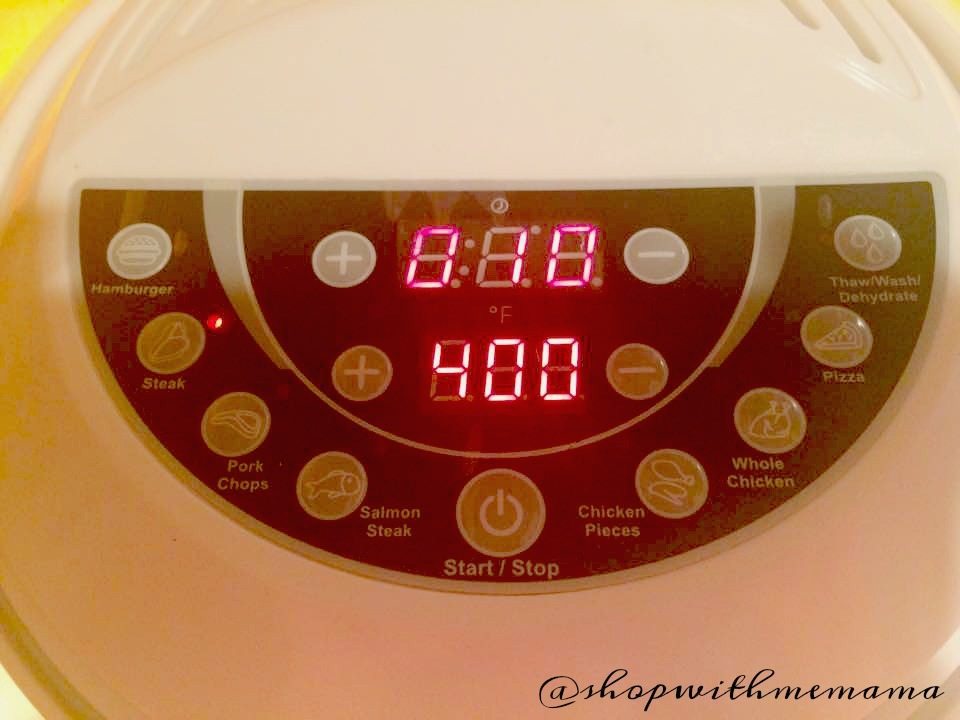 The stainless steel extender can be used to extend and make more room in this appliance for cooking bigger things like a turkey!
Features Include:
Digital model
120V, 60Hz, 1200~1400W
Capacity 12L can be expanded to 17L with the S.S 304 extender ring
Temperature range: 149~482 degree F
Cooks up to 50% faster and is up to 75% more energy efficient than a conventional oven
Powerful halogen heating and convection system circulates heated air evenly around oven
Ideal for low-fat cooking, seals in natural moisture and flavor of foods
Powerful and energy efficient
Reduces fat and grease
Dishwasher safe glass body
Includes the following accessories: high rack, low rack, tongs and extender ring
Buy
You can purchase the Rosewill Digital Infrared Halogen Convection Oven online at Amazon.com. It retails for $69.99.
Connect!
Get social with Rosewill on Twitter, Facebook, Instagram, Pinterest and Youtube!
What Would You Cook First If You Had This In Your Kitchen??