Now your baby's Bumbo seat can have a personality of its own! Keen Distribution has launched the first ever Bumbo brand Baby Seat Cover and they are really cute!
These cute Bumbo covers not only add a pop of color and style to the boring Bumbo, but also adds some fun flair! The Bumbo Seat Cover fits perfectly onto the Bumbo seat and is elastic on the bottom to hold it on. It has two pockets on either side of the Bumbo cover that allows you to stick little toys or books in for baby! It comes off easily to wash (they are made of cotton and are machine washable!!!).
The colors are available in six different styles/patterns:
Totally cute, huh?
I received the Birds/Cotton one and just think it is the cutest thing ever. I just wish it was a bit softer, not that it isn't soft, but being softer would have been really nice for a baby! I like the large pockets on the side of the bumbo cover. I can slide little books or chew toys in them. This cover is also great for covering up little drawings that my kids did on the bumbo! Also, the ever-popular Bumbo Play Tray fits perfectly over the Seat Cover!
*Don't worry, I am RIGHT next to my kids and took them down off the counter when the picture was snapped….*
One of The pockets…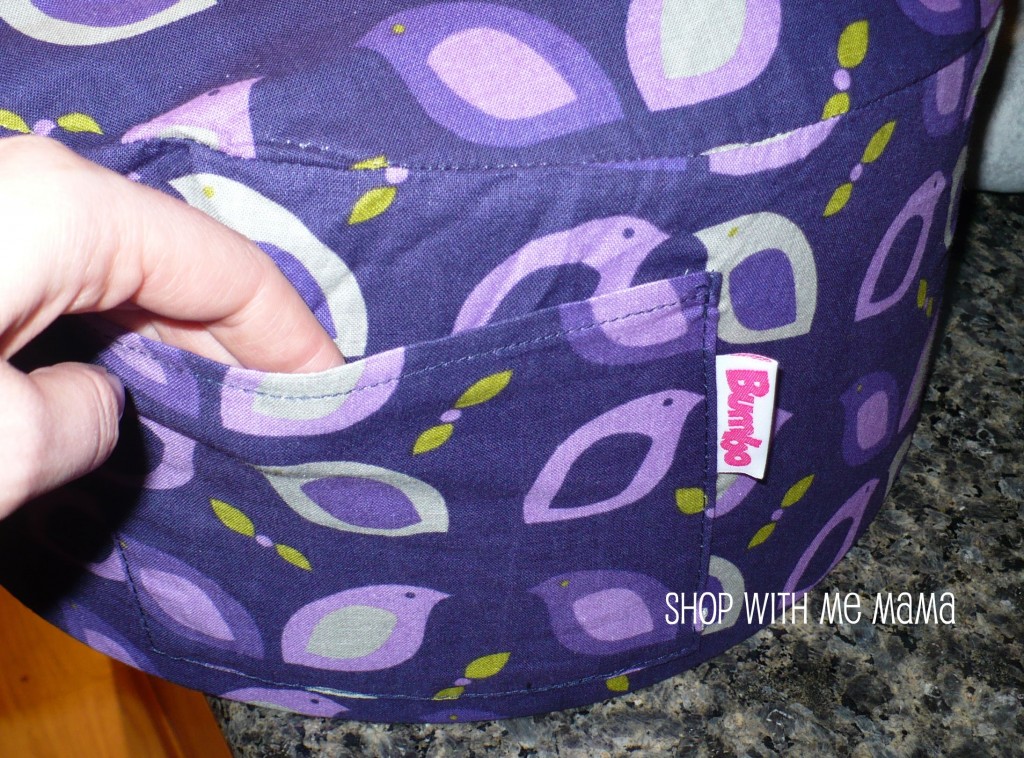 And what it looks like on the bottom of the bumbo seat cover…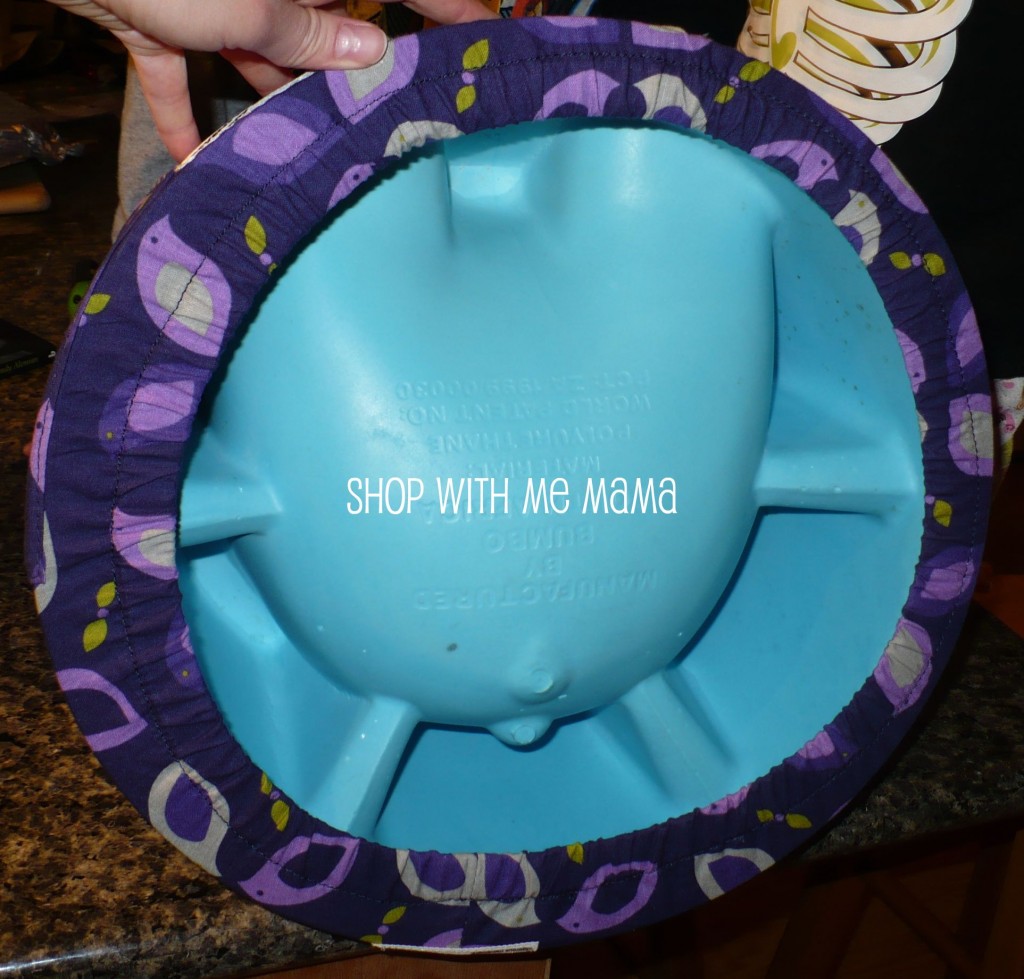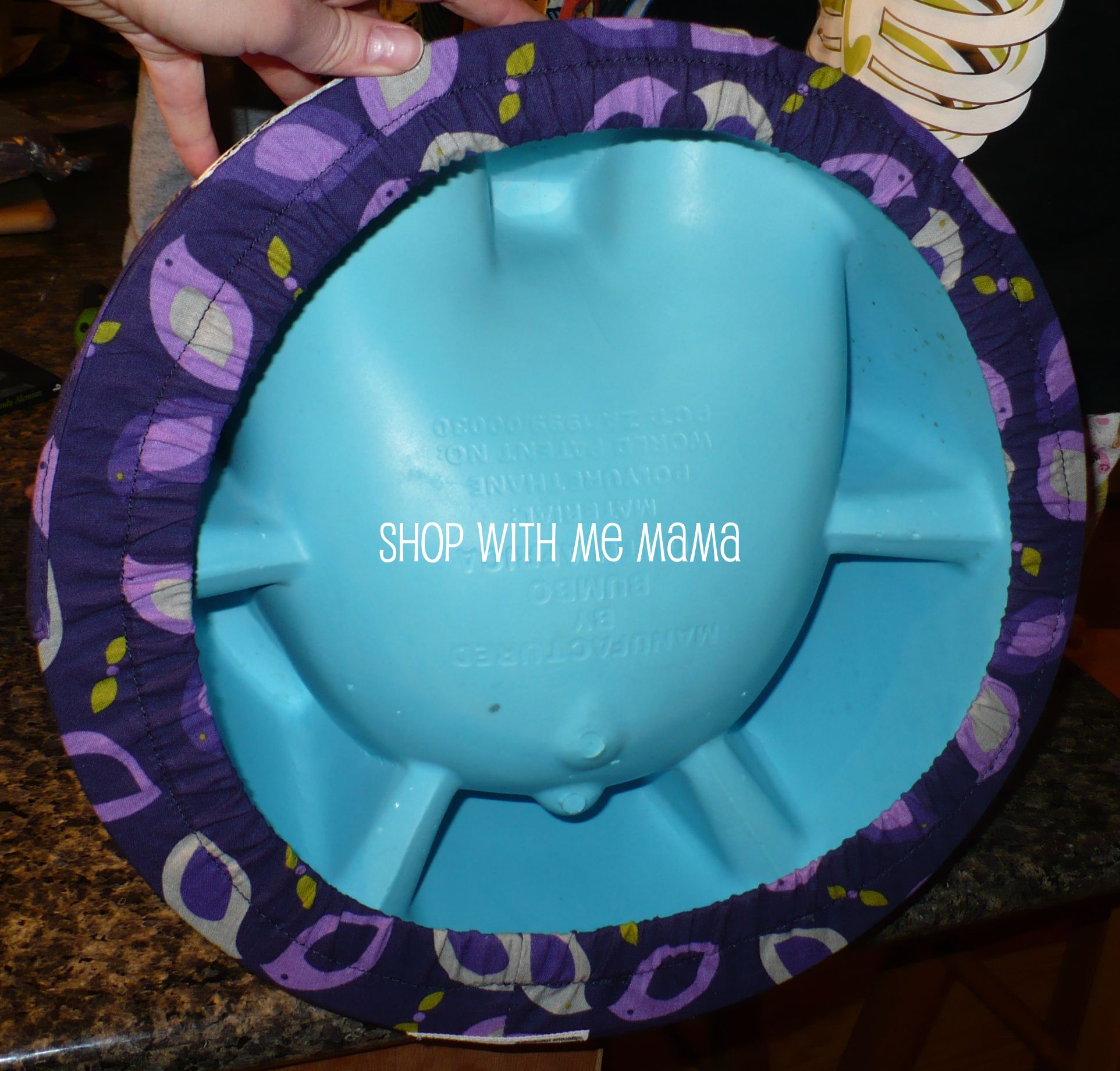 I did have to do some tugging to get it to fit properly on the bumbo, but that is to be expected with any kind of seat cover I would think. It fits nicely on the bumbo and really transforms a bumbo into a cute little seat!!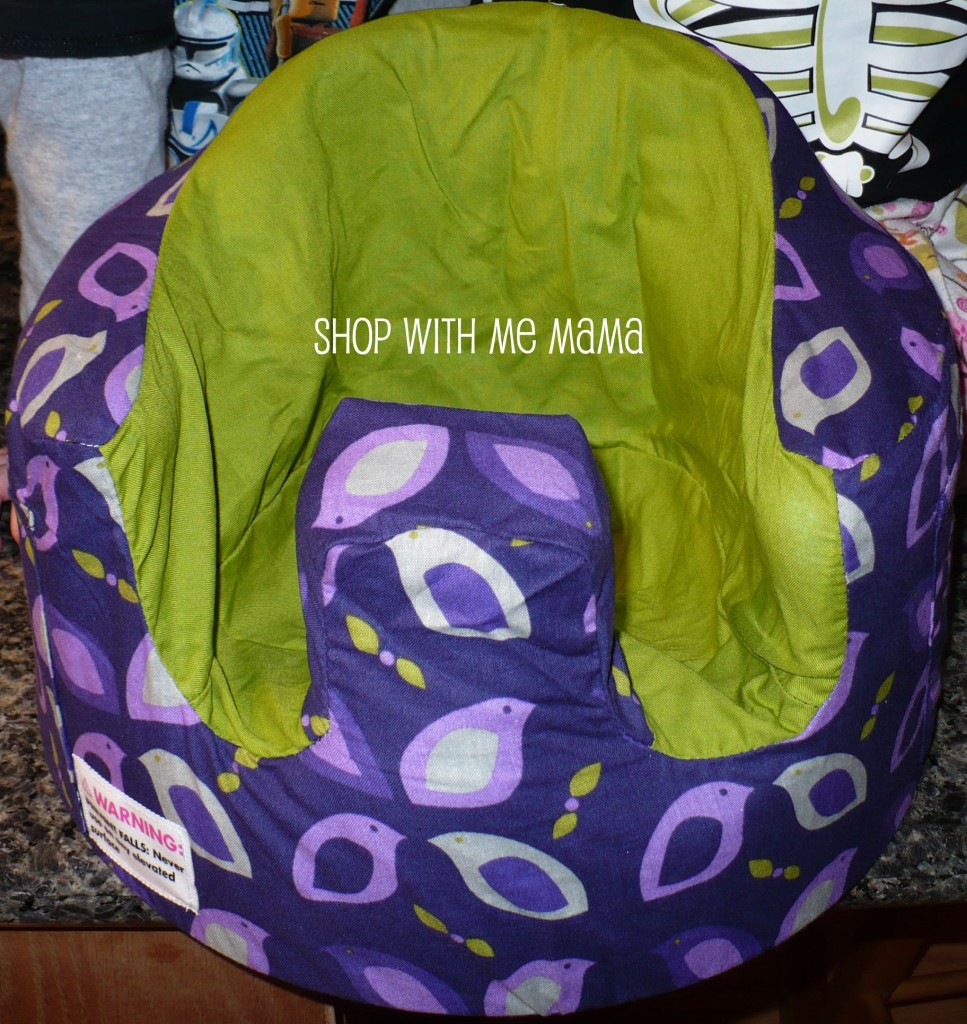 Buy It!
You can purchase the Bumbo Seat Cover at your local Target or by visiting Keen Distribution online at http://www.keendistribution.com/
disclosure:
I was sent the product for review. These are my own honest opinions, thanks!