*Product received. Opinions are my own.
My kids have such a hard time, when it comes to deciding what they want to be on Halloween. It is a fun time of year and they want the perfect costume!
We all love this time of year and the holidays that are lurking around the corner! So much fun. I already decorated my house for Halloween too! Ha! I am crazy! 🙂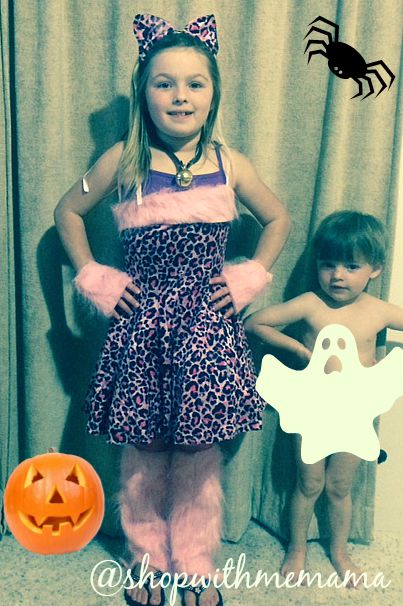 I enjoy browsing the Halloween Costume sites like Costume Super Center! So many fun costumes to choose from. The selection is amazing and the prices are really good!
My daughter decided this year, that she wants to be a kitty, so we had to search for a cute Kitty Child Costume for her. We finally found one and it is totally CUTE!
We got the Purrty Kitty Child Costume. The costume comes with all you need, to become a cute little kitty! Of course you have to buy the makeup (if you want to use it) and the shoes, separately.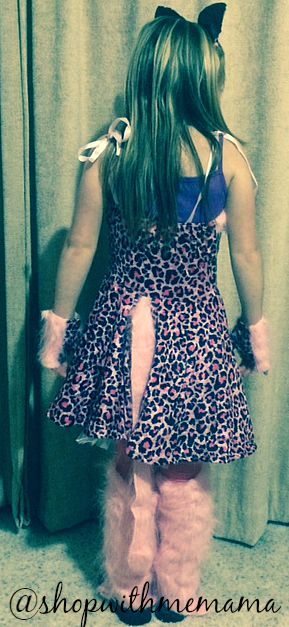 The costume is really cute. I wish that the little kitty ears stood up better though. They are just made with soft material and I would have liked the ears to be made of more stiffer material so they stood up a bit better. Other than that issue, this costume is really cute. The leg warmers are warm and comfy, the outfit is cute and fits my daughter well. The cute warmers for her hands also keep her warm and are really cute! The only thing she will need is maybe a white or black long-sleeved shirt, underneath this dress (to keep her warm and for modesty 🙂), some black leggings under the skirt, some cute black boots and some makeup and she is good to go for Halloween night!
Buy
You can check out all the costumes at Costume Super Center, by visiting them online at http://www.costumesupercenter.com/. The costume we reviewed, retails for $29.99.
What Are You Going To Be, For Halloween This Year?