LOL. When I first saw the commercial on t.v. for Doggie Doo my kids literally went NUTS! I had to do a double-take of the t.v. as I was sure I was not seeing or hearing this commercial correctly, was I?! Yep, I was!
And my kids WANTED this doggie very badly after seeing that it goes poop! Where is that obsession coming from? Certainly not from this mama! Non the less I was certainly a bit intrigued myself, with a bit of disgust mixed in 😉 Below is my Doggie Doo review with funny pictures!
I was sent the Doggie Doo and of course, had to rip right into this baby! It was ME who could not open the box fast enough. After all, a dog was in that box that will poop on command! Woot!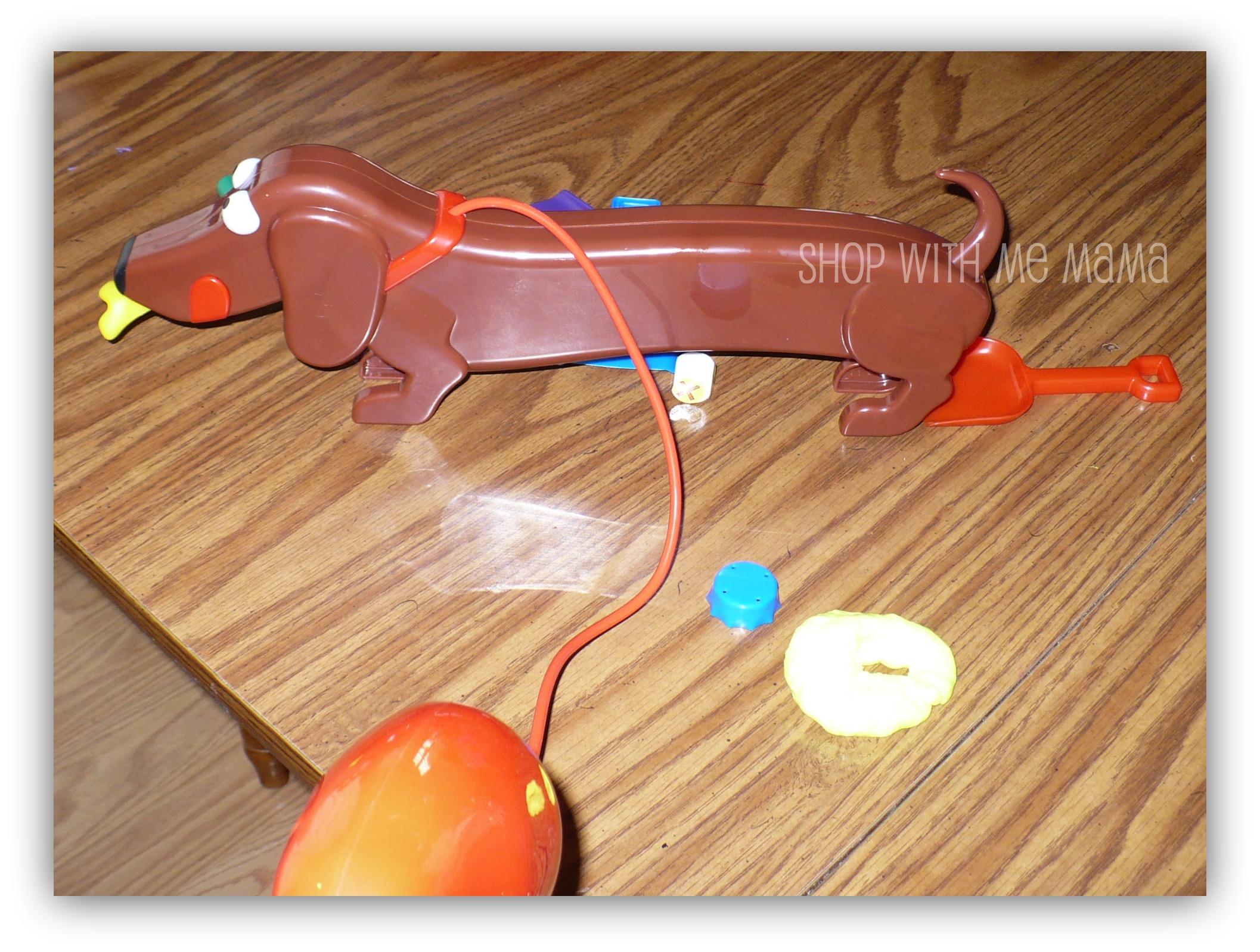 Once the box was opened, out appeared Doggie Doo! He is a cute little canine and he is made of plastic. He is a bit flat, but hey, every dog is different, right? He is cute enough!
And, his "poop" comes in a little plastic container. It makes tooting sounds when you push down on it, kind of like the "fart in a can" type stuff they sell at stores, LOL!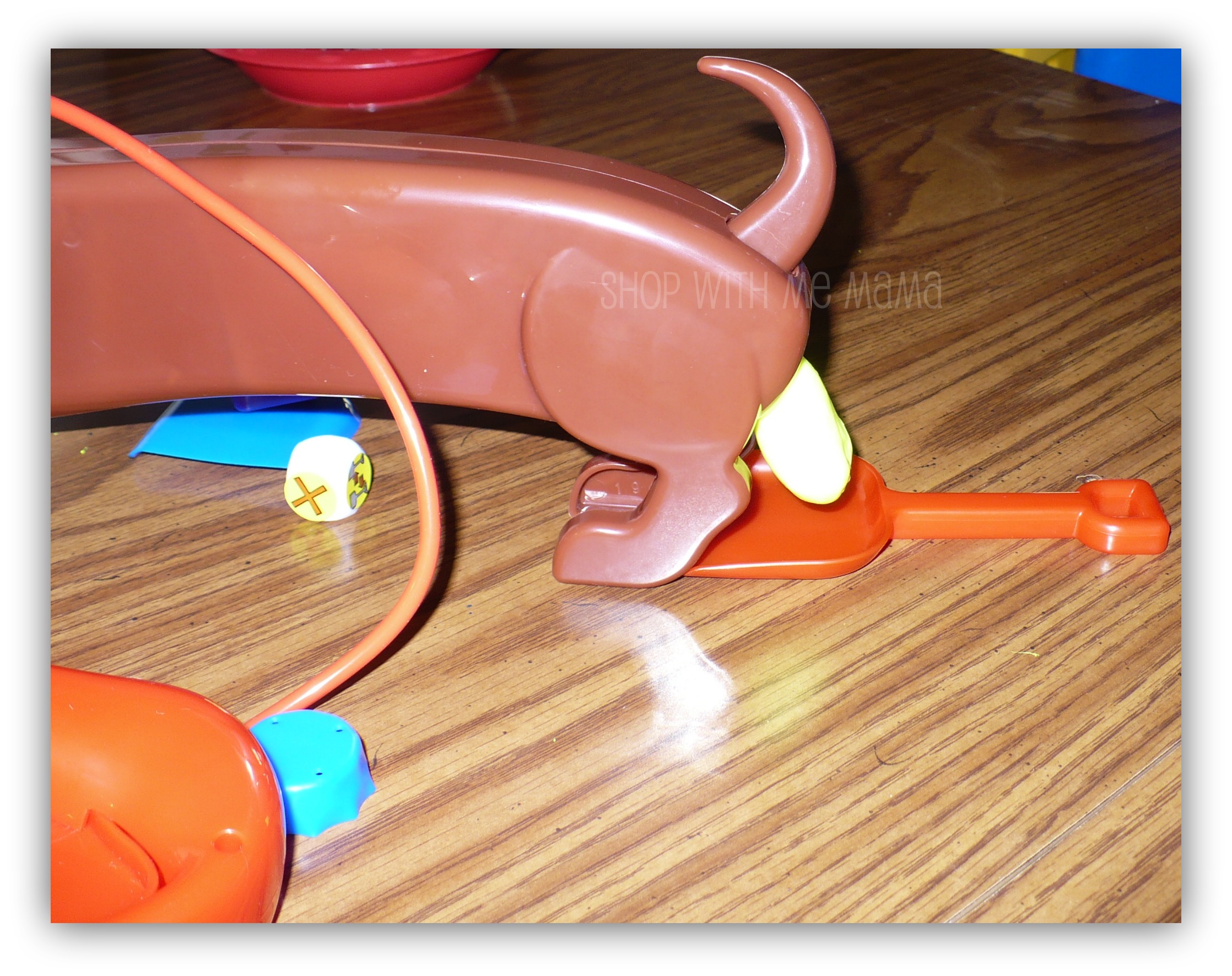 The poop is squishy and fun to play with, eww that sounded gross! Anyways, you take the poop and you use the doggie treat cutter and cut out a little treat for your doggie (eww, he eats his own poo?) and that makes it so that you have a perfect amount for the doggie to "eat".
You put it in his mouth and then use the doggy bone to stuff it down his throat. You leave the doggy bone in his mouth, while you push on the little button on his leash several times.
After a few times, you will start to hear "indigestive sounds" and then POOP comes out!!! Too much fun and this had my kids in giggles for a good hour or so! Oh, they love this doggy!!
He was a bit backed up in this picture…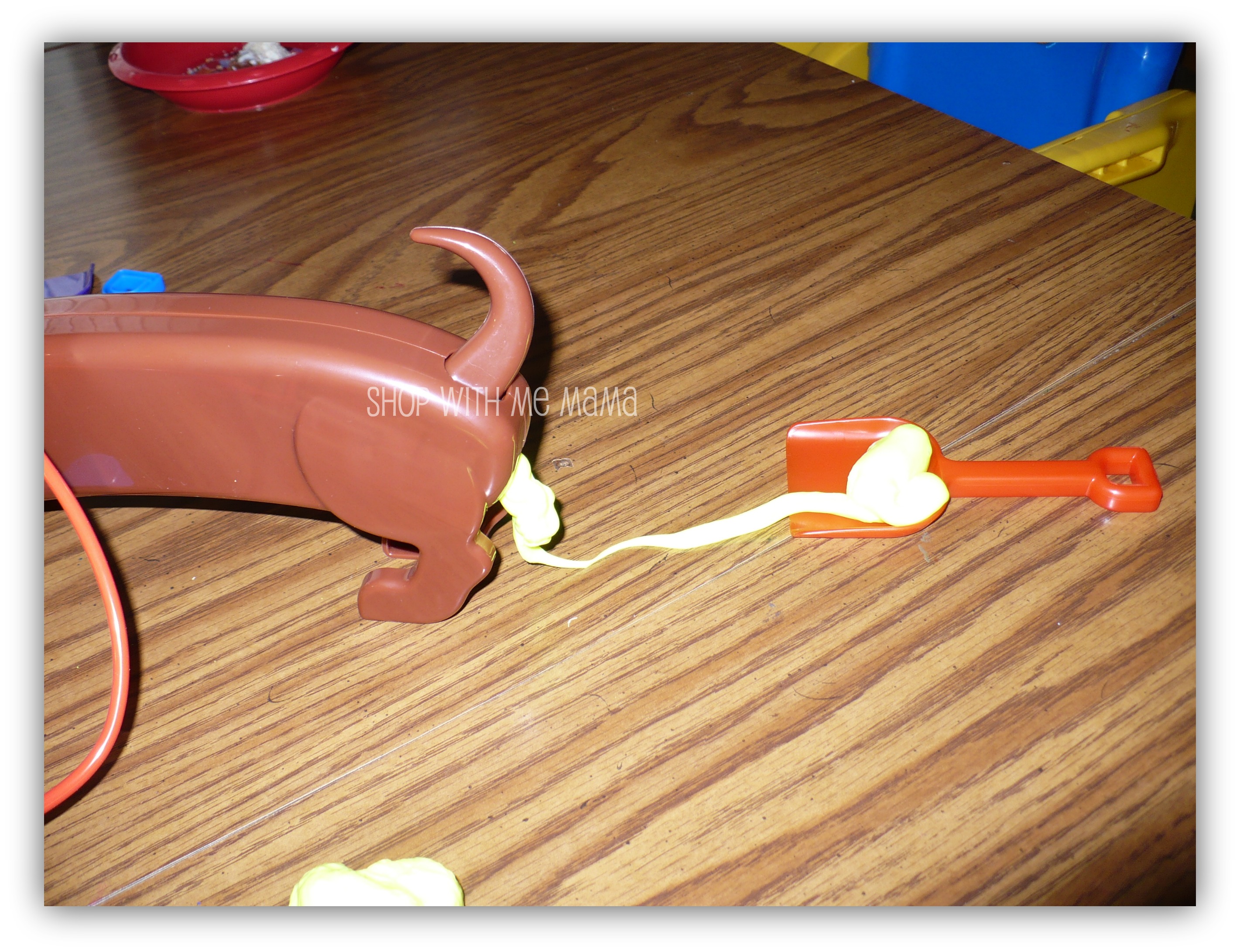 After we got the initial "seeing the dog poop" out of our systems, we were ready to sit down and play the game! You Feed and walk your little pup, if he makes a mess you clean it up.
When you squeeze his leash it makes a Gassy sound that gets louder and louder until plop. The first to clean up after the dog three times wins! Sounds easy enough, right? It was fun! We played several times until I just couldn't take another poop to clean up!
At one point, the kids put too much "food" into the doggie's mouth and I had to improvise by using a wire and poke at the treats stuck in the doggie's throat.
That seemed to do the trick. Just DONT put your finger in his mouth, it WILL get stuck.. don't ask me how I know that though… sigh.
*This post includes my affiliate link
Buy
You can purchase Doggie Doo at any store or online at Amazon.com