Do you have a lovable dog that you just cannot stand to leave behind, when you go on vacation? Are you not sure who would watch and care for your dog, lovingly, while you are away, so you never get away? If you said yes, you are not alone. Many people either take their dogs on vacation with them or simply do not venture anywhere, because they cannot find, quality, affordable and caring individuals they can TRUST, to watch their canine friends.
Hey, my mother-in-law does this. She will NOT go anywhere overnight, unless there is someone who can care for her canines, the way she does. It is hard to find someone you can trust and someone you can put your puts life into their hands, while being away. I get that, I do. I feel the same way about my kids, that is why I NEVER go anywhere without them!!
There could be a simple solution for all you dog owners out there, though. It is DogVacay and here is how it works! DogVacay is simply an online community that connects dog owners with  20,000 (or so..) vetted and insured pet sitters across North America. These pet sitters are ready to care for your dog, just like a family member of their own!
When you make a reservation, it will include free pet insurance, 24/7 customer support, daily photo of your furry canine enjoying a 'Vacay' of his very own!! Now YOU can finally take a trip with peace of mind, knowing your dog is being taken care of the way you would care for him/her and at half the price of the local kennel. I say that is GOOD!!
How On Earth Do I Get Started?!
Glad you asked! It is simple! Just follow the steps below!
*Type in your zip code and find a sitter you trust, in your neighborhood
*Schedule a meet 'n greet to meet the sitter, then book your pup's Vacay and pay online (Rates start at $25/night)!
Still need convincing? Okay! Watch the video below!
Don't Have a Canine But Would LOVE To Become a Sitter And Get Paid?
Okay, so you do not have a canine, but you really love their company. What should you do? Become a DogVacay Host! I am SO helpful, aren't I? 🙂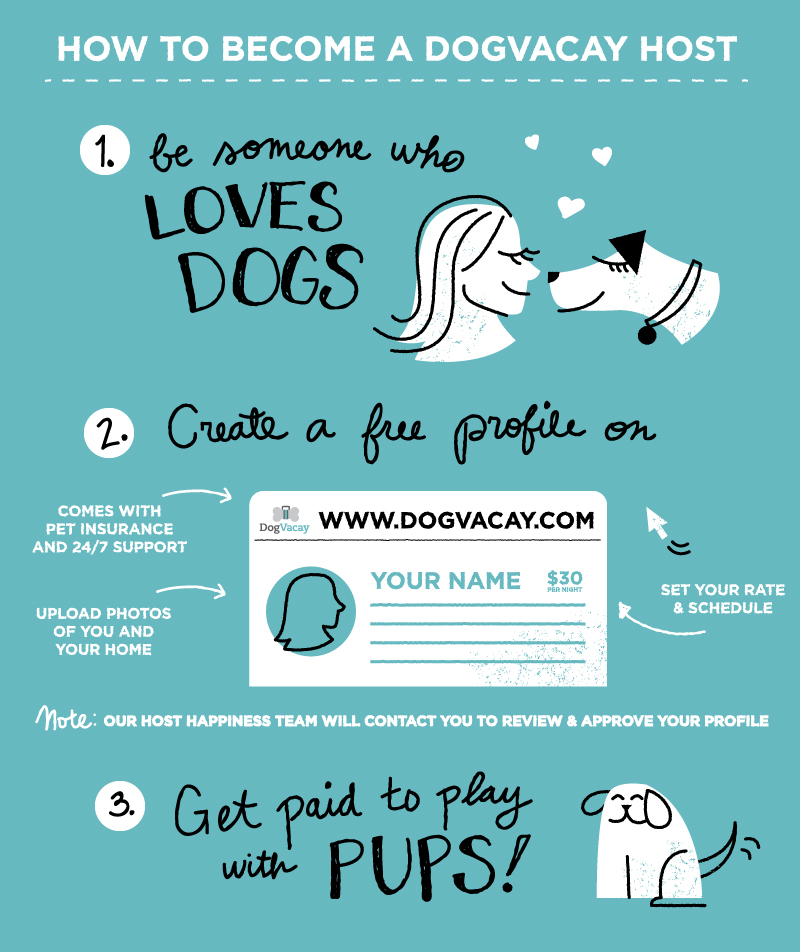 There is no better way to make money, than by watching cute puppies and large canines in your own  home. DogVacay Hosts, from all over the world, have mentioned that hosting pups has really helped them spend more time with their friends and family, pay for school or even save up for a wedding or vacation.
Most anyone can be a host. Whether you are a professional dog sitter or simply a dog lover, it is simple to earn money doing something you love! You just create a free profile, set your own rates and decide which dogs you would love to host and when to take them. DogVacay does the rest for you!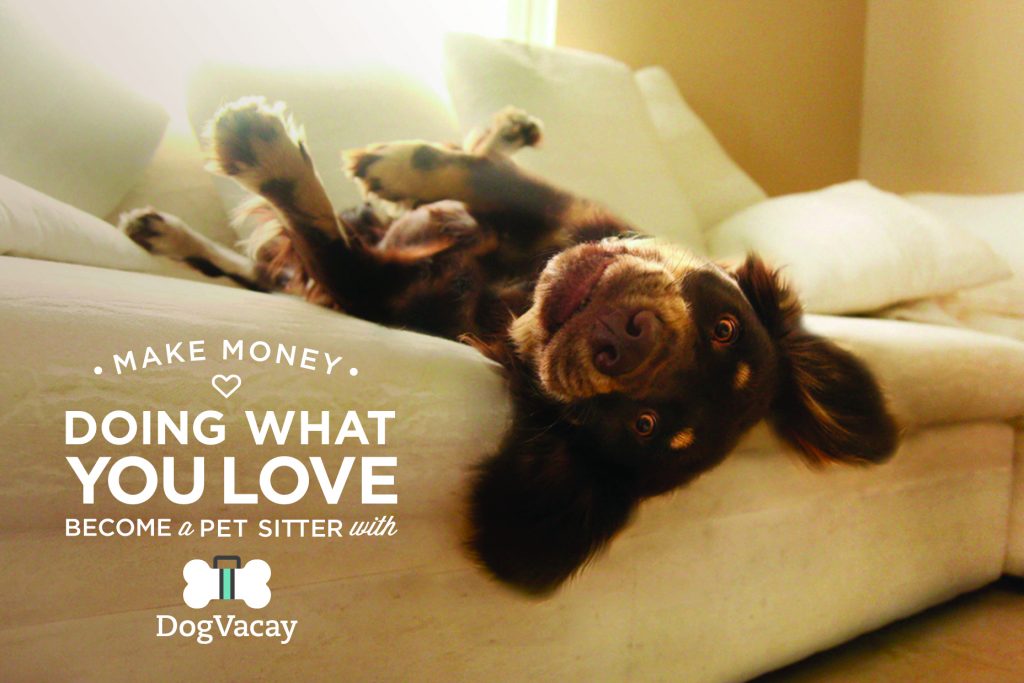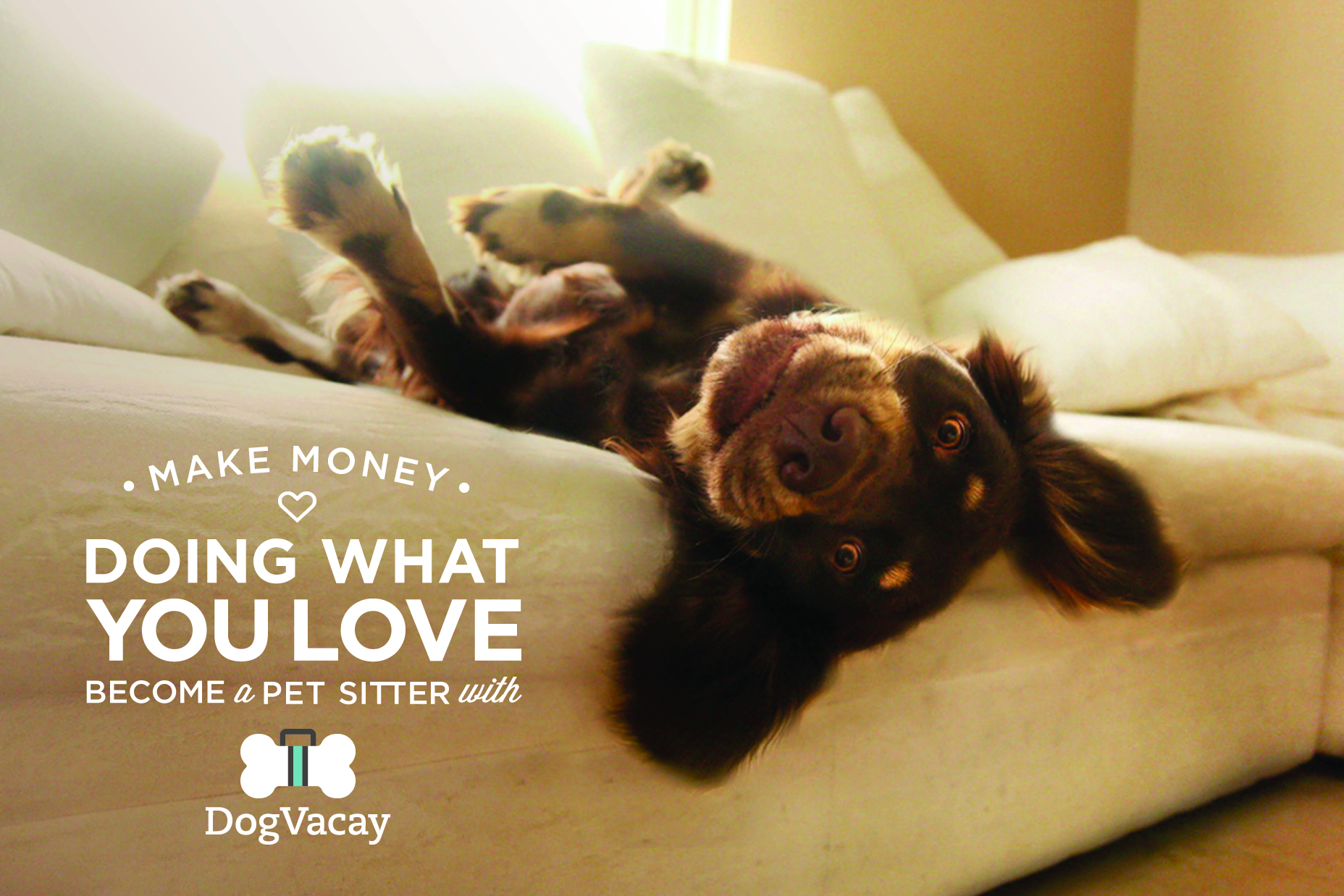 Plus, if you need help at anytime, the Host Happiness Team is there to help you with everything. Just call them (24/7) at (855)-364-8222 or you can email them at [email protected]!
Since you will be traveling without your canine friend, why not check out these 5 fun solo traveling ideas?