*This post includes my affiliate links.
Dreamworks Penguins of Madagascar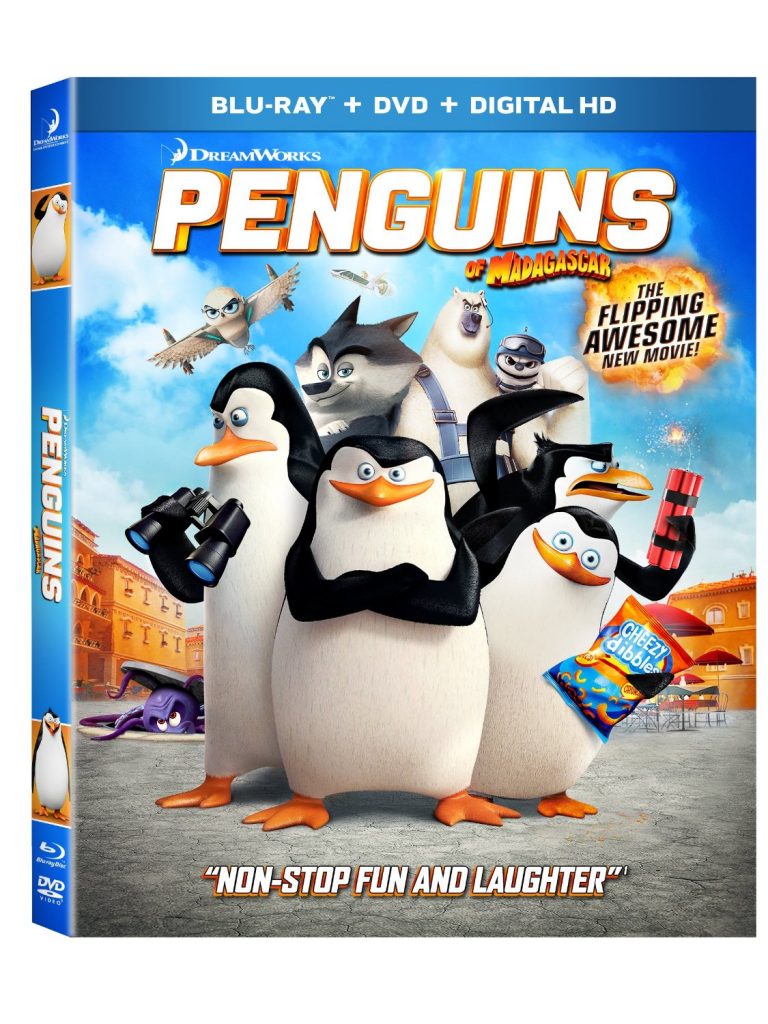 Yep, Dreamworks' Penguins of Madagascar is on its way to Blu-ray and DVD, on March 17th! Can't wait to check this out with my kids! Looks like it will be a really cute movie.
They're cute… they're cuddly… they're back! From the creators of Madagascar comes the hilarious new movie that proves global espionage is for the birds!
In Dreamworks' Penguins of Madagascar, your favorite super-spies- Skipper, Kowalski, Rico, and Private- join forces with the elite North Wind team to save the world!! Yay!
Directed by Eric Darnell and Simon J. Smith, PENGUINS OF MADAGASCARfeatures the voice talents of John Malkovich ("Crossbones" Red 2), Benedict Cumberbatch (The Imitation Game), and Ken Jeong (The Hangover), joining Tom McGrath, Chris Miller, and Christopher Knights, who are reprising their roles as the Penguins from the beloved Madagascar franchise.
The Blu-ray™ and DVD feature hours of bonus materials that uncover the covert operations of the Penguins of Madagascar
including several exclusive featurettes, a deleted scene, a music video by Pitbull, a dance tutorial by tWitch, and more!
This movie would be perfect for an Easter Basket, don't you think? I do! Plus, the Blu-ray and DVD come with two hopping penguin toys (which will be available for only a limited time!).
Buy
You can purchase this on Amazon.com!