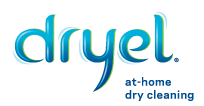 Ever have a piece of clothing that needs to be dry cleaned, but you don't have the time to bring it in to get it done? Well, now you don't have to worry, because Dryel makes this simple for you!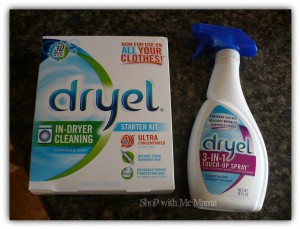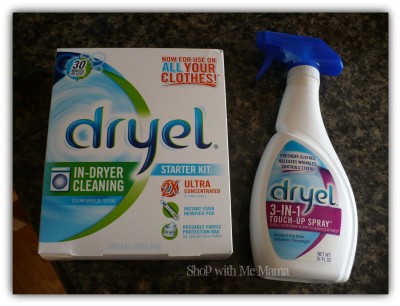 So, with all those winter sweaters needing dry cleaning, clean them with Dryel! Dryel works great with sweaters because it won't shrink or stretch them at all. And, it is safe for all fabrics, including your beloved cashmere!
You can also clean lightly soiled clothes, like your jeans, shirts or sweaters! By steaming it with Dryel, that is it! Just follows the steps on the packaging.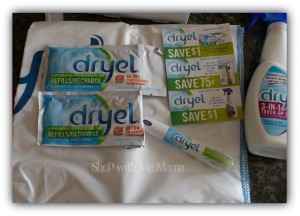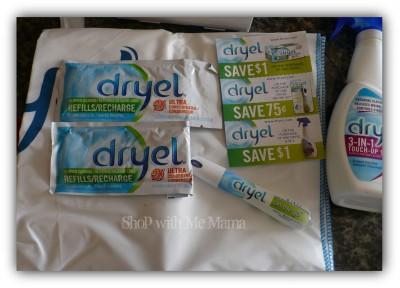 I love the way this works. I had some jeans that had a little stain on them, and I did not have time to wash them and dry them. I was headed out the door soon, so that was not an option for me. I grabbed my Dryel kit and used a Dryel cleaning cloth, I tumbled dry on medium heat for about 10-15 minutes. When it came out, the small stain was gone, my jeans were fresh feeling and I was good to go! Easy peasy 🙂
I also received the Dryel  3-in-1 Touch Up Spray. It is specifically formulated to safely care for your everyday and dry clean clothes. Great to have on hand for a quick cleaning job! And is used to extend the time between your dry cleanings!
Right now Dryel is having a giveaway too! It is called Dryel My Life Contest! Tell them how you use Dryel in your life and you could win BIG! Enter HERE!
Buy It!
You can purchase the Dryel products online at http://dryel.com/ Grab up some free coupons too by visiting
http://dryel.com/get-free-coupons/
Disclosure:
I was sent a kit to review. These are my own honest opinions, thanks!