Cleaning my home can be such a chore, but it has to be done. Ugh, the dreaded housework! But, it can be easier with the new Dyson DC41 Animal Vacuum 😉
*This post includes my affiliate links
Dyson DC41 Animal Review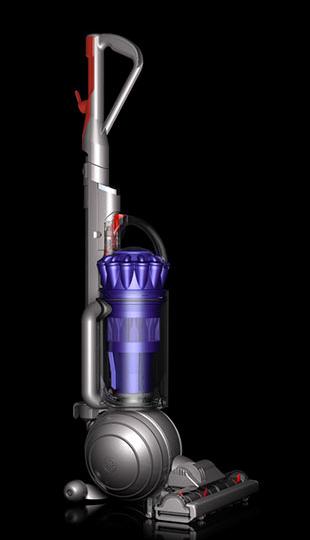 I have vacuums, but they don't suction as well as they use to. So, when I vacuum, I end up vacuuming a single section of my carpet for a bit until I stop hearing it suck up stuff.
Sometimes I never hear it stop sucking stuff and just move on to the next section. But, I want my carpets to be super clean, so even though I vacuum every other day, they still seem to be not very clean. Of course, this could be because of my two little kids though 😉
As you can imagine I was totally excited to be able to review the Dyson DC41 Animal Vacuum. The Dyson DC41 Animal is a Dyson Ball upright vacuum with the latest Radial Root Cyclone technology.
Let me tell you, this vacuum is sharp-looking! It comes almost fully assembled except that you do have to put the handle on it and hook up a tube, then you are good to go.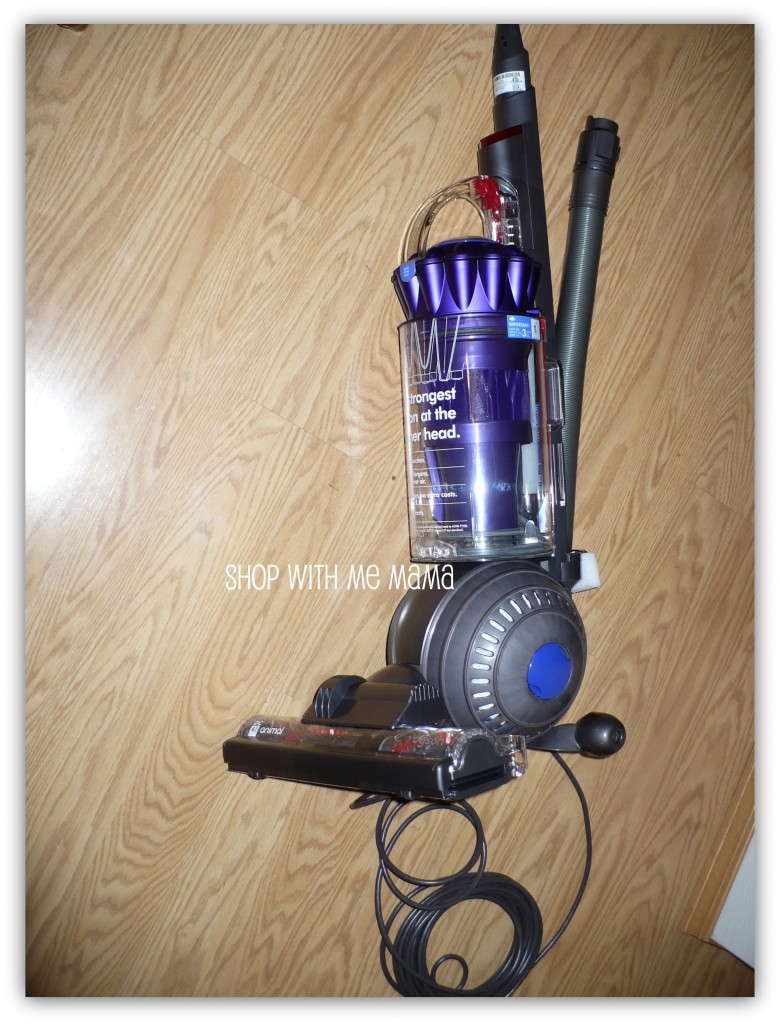 Of course, we had to immediately try it out! But, before I tried out the Dyson, I had to vacuum with my old vacuum, just to see how much the old vacuum was NOT picking up.
So, I vacuumed the whole house with the older vacuum. Next, I plugged in and started vacuuming the house with the Dyson DC41 Animal vacuum, and holy suction, this sucker can suck! LOL.
It generates a very strong suction at the head of the machine. It removes dust, dirt, and pet hairs from the home, yay!
It also includes a Mini turbine head to clean pet hair and stubborn dirt from upholstery, stairs, and the car. I can also vacuum under the couch, under the fridge, behind doors, and more with an attached hose 🙂
Works VERY Well on Wood Floors!!
The ball technology on this vacuum makes maneuvering it sooo easy! It makes vacuuming kind of fun! It also allows easier access getting into tighter spaces and the vacuum can be turned with a turn of your wrist.
The base plate automatically self-adjusts to the floor you are vacuuming for the ultimate vacuum suction, it really is strong!
Another feature that totally sold me on this vacuum too, is the hygienic and quick-to-empty canister! There is absolutely no need to come in contact with the dirt. You just push the button on the canister and it empties out into the garbage. So easy and I can do it so fast.
Isn't this NICE looking? And see all the junk in the canister? That was AFTER I already vacuumed with my old vacuum cleaner! Look at all the stuff the Dyson picked up!! Amazing!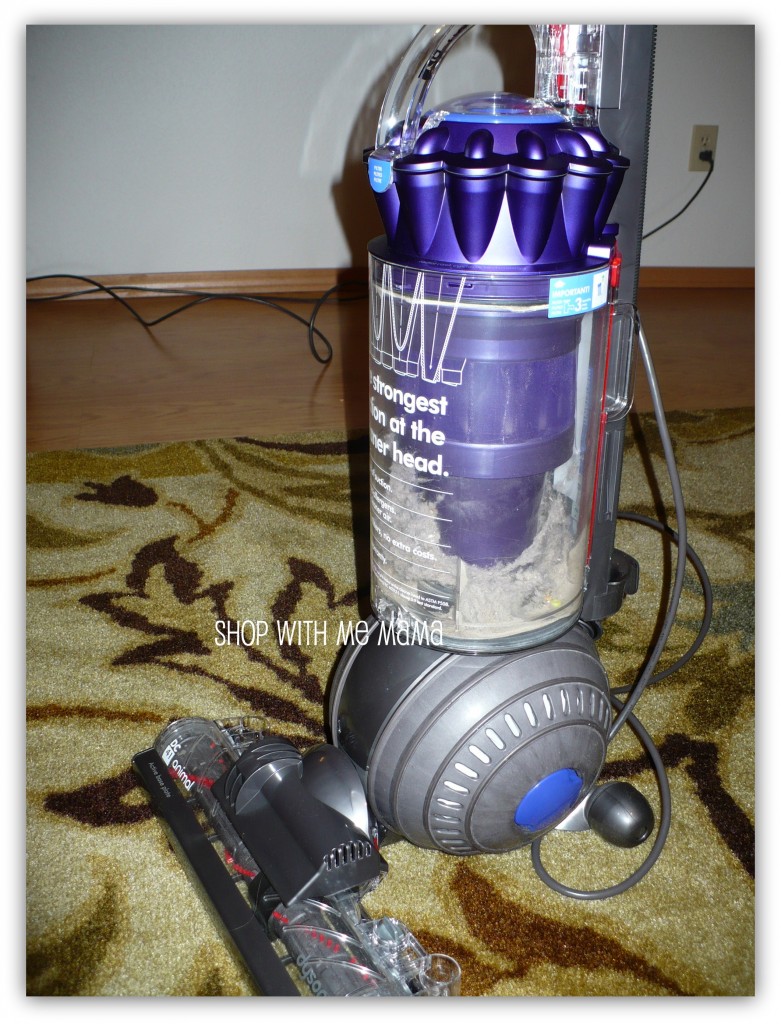 The Dyson DC41 is one of the lightest vacuums I have owned and so vacuuming my whole house is not so bad anymore. It is also less bulky making storing it in the hall closet effortless.
And, we all have allergies around here, so when I learned that this vacuum actually captures allergens, such as pollen, mold, and bacteria, and makes your air cleaner for you to breathe, I was just so impressed!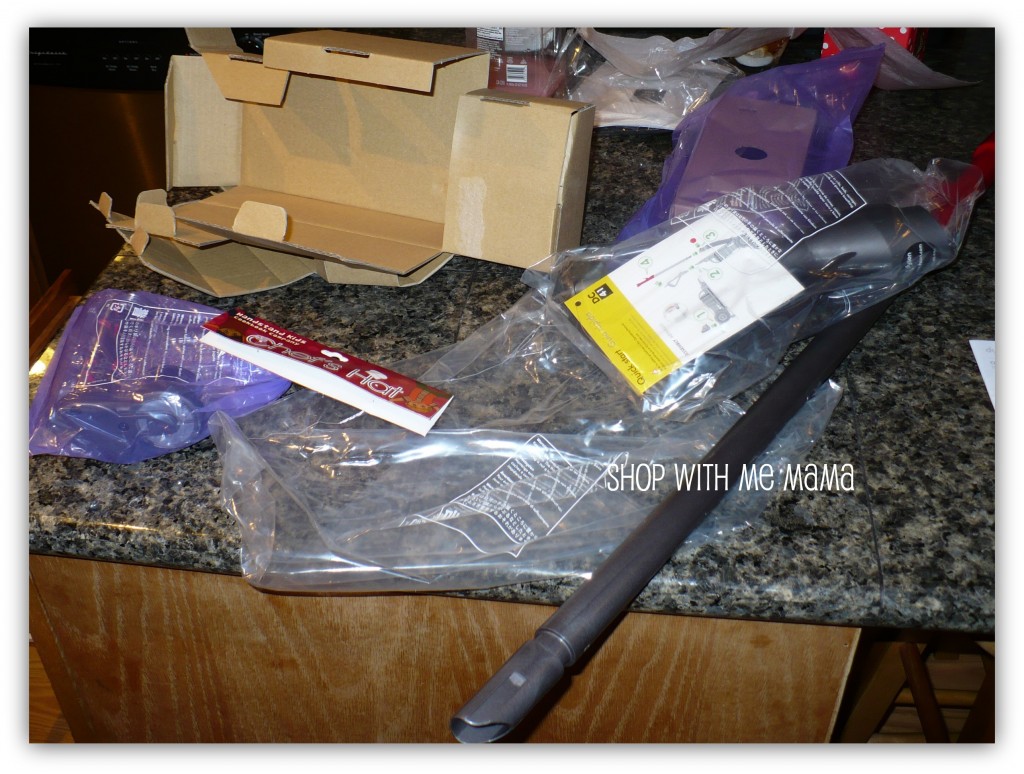 One more feature, that I have to talk about, is the long cord! I love how long this cord is. I can vacuum two rooms without having to plug in the plug somewhere else.
This is truly a great vacuum and I recommend it to you. Sure it is a bit spendy, but Dyson has made a great name for itself, and it shows in the quality products that they make. I could not find a thing wrong with this vacuum, can you?
Buy
You can purchase the Dyson DC41 Animal Vacuum online at Amazon.com!